Komodo 13 and the mega ChessBase India mid-year sale on 21st and 22nd of May
This program thinks like no other chess engine in the world. Inspired by the ideas of AlphaZero and Leela, the authors set out to implement a "Monte Carlo Tree Search". The result: Komodo 13 MCTS – an engine which looks for candidate moves in an incredible new way, and finds moves no other engine can. It enhances the traditional brute force engine that has reached well over 3400 points on the Elo scale. The good news is that you can now get not just the latest Komodo 13, but all your favourite ChessBase products, as well as quality chess books and accessories at a huge discount. On 21st and 22nd of May for 36 hours, ChessBase India has launched the mid-year mega sale which offers you discount upto 25% and an additional discount coupon.
The mega mid year Sale
If you buy between
Rs. 1 to Rs. 2,500 you get 5% off
Rs.2,501 to Rs. 7,500 you get 10% off
Rs. 7501 to Rs. 20,000 you get 15% off
Rs. 20,001 to 50,000 you get 20% off
Rs. 50,001 and above you get 25% off
The amount of discount depends on your sub-total which is before GST.
Additional discount coupon:
We have introduced an additional discount coupon for all those who purchase products during the mid-year sale. Let's imagine you bought products worth Rs.8,000 (before tax). You would fall in the category of 15% off. Hence you would get 15% off for the products you buy on 21st or 22nd of May. After the sale ends you will get another 15% discount coupon from ChessBase India, which would be valid for a week!
Please note: Because of the high number of orders, there might be a slight delay of a day or two in fulfilling your orders.
Komodo 13 is here!
Inspired by AlphaZero, Komodo developers GM Larry Kaufman and Mark Lefler have reinvented their engine from scratch over the last two years. The result speaks for itself.
Komodo 13 thinks like no other chess program
The new Komodo 13 MCTS (for "Monte Carlo Tree Search") searches for candidate moves in an incredibly innovative way and finds solutions most engines never see!
Komodo 13 analyzes better than all others
The development of the MCTS technology has paid off especially in combination with "multi-variation mode": In standard computers that have multiple CPUs, Komodo 13 MCTS is the world's best engine for analysing with two or more variations. In addition, Komodo 13 takes on a very human character. In balanced positions where other engines evaluate as "0.00", Komodo looks more closely: the engine gives preference to the side that has the easier game, for instance, when the opponent must find a whole series of difficult moves to remain equal.
What grandmasters say
GM Boris Avrukh: "I am deeply moved by the style of Komodo. In my opinion it's the perfect combination between computer accuracy and human positional understanding. I get the feeling it's taken positional understanding to the next level. After such an impressive performance I am going to test Komodo in my future work, especially in very positional play, and am really looking forward to working with it."
GM Roman Dzindzichashvili: "I am extremely impressed by Komodo's play. I watched and analyzed every game and it was absolutely flawless positional chess, the likes of which has never been seen before by an engine... or human. Komodo clearly outplayed the other programs in the TCEC tournament."
Komodo mastermind GM Larry Kaufman: "We have just released Komodo 13.01. The normal version is about ten Elo stronger than Komodo 12.3, while the MCTS version is about thirty Elo stronger on one thread, and over forty Elo stronger on four or more threads at blitz time controls. While the MCTS version is not yet as strong as normal Komodo (unless you are using MultiPV), we believe it is among the top five CPU engines, and we claim that it is the number one CPU engine when MultiPV is set to six or more. Komodo 13 MCTS is much better than previous versions in its ability to utilize hardware with many cores. Elo gains in MCTS mode from version 12.1.1 are in the 250 to 350 range."
Komodo is a three-time computer world chess champion. Whether classical, rapid or blitz chess, in 2018 Komodo 12 won the Computer Chess World Championships in Stockholm, Sweden in all three disciplines. And Komodo 13 MCTS has significantly improved on multi-CPU systems!
Komodo 13: match winner and analysis partner
As with its predecessor, Komodo 13 comes with two versions of the engine. The standard version continues to be the first choice in the match play against other chess programs. The "MCTS" version is recommended for everyone interested in discovering variations and detecting mistakes together with Komodo 13. Komodo 13 comes with a six-month pass for a Premium ChessBase Account.
About the Komodo authors
The original author of Komodo was Don Dailey, who along with GM Larry Kaufman developed the program Komodo. Dailey started chess programming in the 1980s, and was the author and co-author of multiple commercial as well as academic chess programs. He died of an acute form of leukaemia in November 2013, but before his death handed over the code and all assets to Mark Lefler.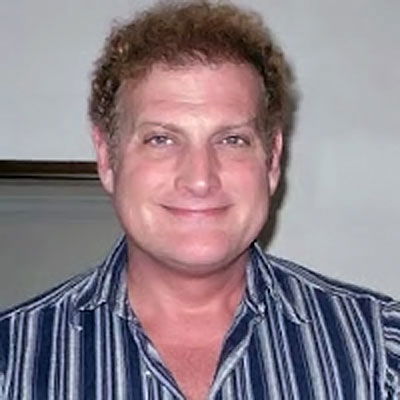 Mark Lefler is an American computer games and chess programmer. He is author of the computer chess program Now. Mark is a graduate in Engineering Science and Mechanics, and has been employed as a Security Engineering Officer by the US State Department. His non-computer interests include performing contact magic, music, and gaming.
Lawrence C. ("Larry") Kaufman is a chess grandmaster, a title which he earned after winning the 2008 World Senior Championship. A longtime researcher in computer chess, Kaufman helped write the opening book for the pioneering chess program Mac Hack, co-developed Socrates II, worked on Rybka 3 and on many other research and commercial chess engines. He has written several books and articles, including The Evaluation of Material Imbalances. Larry has reached a considerable level of competence in several other board games. He is one of the strongest Shogi players in the West. He learned the game by the traditional method of studying handicap theory and is one of the leading experts in this field. Go and Xiangqi are among his other past interests.
Two more products released on 21st of May 2019
Two new products of Simon Williams has been released today. They are repertoire products after 1.d4 - the Torre and the Colle.
The Torre Attack
The Torre Attack is an extremely effective way of taking your opponent into an uncomfortable situation right from move one. White plays three simple moves 1 d4 2 Nf3 and 3 Bg5, avoiding a lot of dangerous variations that Black can often play against 1 d4 and 2 c4.
The Colle - Koltanowski
A real favorite among club players. The Colle-Koltanowski system is very easy to learn, yet an extremely dangerous opening. White goes for a simple set up, aiming all of his pieces towards Black's kingside. White doesn't need to rely on learning reams of opening theory to master this opening, therefore suiting players who do not want to spend their entire spare time reading, watching and learning thirty moves of theory. It begins with 1.d4 2.Nf3 and 3.e3.
Buy Simon Williams' Colle-Koltanowski from here
Opening Encyclopaedia 2019
With 6,680 opening surveys, 1,136 special theory databases, 20 high-class opening videos, Opening Encyclopaedia 2019 helps you to be excellently prepared in your openings!
Introducing hard copies!
Since the inception of ChessBase India we have been selling products in soft copies/ downloadable format. Once you place an order with us we would send you the setup file and serial key. While all of this will continue, with ChessBase 15 we have introduced the concept of hard copies. For an additional Rs.500, you will get the product in hard copy and delivered to your doorstep anywhere in India.
Different ways to get ChessBase 15:
If you have bought ChessBase 14 from us, you can buy ChessBase 15 for a discounted price from us. This would mean you have to email the serial key of ChessBase 14 to us.
If you are buying ChessBase for the first time from our store then the cost is Rs.3149 + GST.
We would recommend you that you should go for ChessBase 15 + the biggest and the best database in the world of chess - the Mega Database 2019, which not only has 7.6 million games, but also 72,000+ annotated games by some of the best players in the world including Magnus Carlsen, Vishy Anand, Garry Kasparov and many others.
For all our trusted users who had bought the ChessBase 14 + Mega Database 2018 combo from our shop, you can now buy the ChessBase 15 + Mega Database 2019 upgrade at a very huge discounted price:
To buy the above you must mail us your CB14 + Mega Database 2018 key to chessbaseindia@gmail.com
You can of course get the Mega Database 2019 on its own. But if you did buy Mega Database 2018 from ChessBase India, then you get the new version for as little as 2/5 the cost!
By mailing us the serial key of Mega Database 2018 to chessbaseindia@gmail.com you can now get the Mega Database 2019 at 2/5 the cost:
This year we have also introduced the Big Database 2019, which has all the games of Mega Database 2019 but not the annotated ones. You can check out the Big Database from here.
Launching the all new - ChessBase 15 mega Pack!
The mega pack has everything that a serious player needs for preparation. The ChessBase 15 Mega Pack includes:
1. ChessBase 15
2. Mega Database 2019
3. ChessBase Premium Account
4. ChessBase Magazine (6 issues)
The total cost of all the four would come to Rs.3149 + Rs.4999 + Rs.1499 + Rs.4194 = Rs.13841 +GST
However the ChessBase 15 Mega Pack helps you to save huge amount of money (Rs.4842 to be precise!) as it costs you just Rs. 8999 + GST. It is an offer not worth missing!
Quality Chess Books:
There are many Chess Books which we could recommend to you:
Jaan Ehlvest's talent in chess was comparable to the greats like Kasparov and Karpov. His understanding of the game was at the highest level. It's a pity that he couldn't achieve up to his potential. In the book Grandmaster Opening Preparation you get to see how a world class GM approaches the first phase of the game. It is not theoretical or based on lines and variations, but as you can see from the contents below, it is more about developing an understanding about the opening phase of the game.
There are many reasons to buy Under the Surface by Jan Markos. The best one being it is really a fantastic book that gives you insights into what goes "under the surface" i.e in the mind of a grandmaster. But if this reason is not enough, here's another one:
We are proud to announce that 'Under the Surface" by GM Jan Markos has been crowned ECF Book of the Year! See announcement here: https://t.co/ChNz9Ftbp3 pic.twitter.com/RNpcQzELp7

— Quality Chess (@QualityChess) October 8, 2018
Tactimania is something that is loved by children. It is filled with animated pictures throughout the book. But let not these drawings fool you! The book has excellent positions selected by GM Glenn Flear and some very nice illustrations by his son James.
Silman's Endgame Course:
If you would like to get better at the endgame then Silman's Endgame Course is the book for you.
Buy Silman's Complete Endgame Course
The Chess Course:
FI Praful Zaveri's Chess Course:
The Chess Course by FI Praful Zaveri is one of the most popular books in the chess world. It has sold over 100,000 copies! The author has one main book - "The Chess Course" which is supplemented with six training books. Buying this product will give you 7 books. You learn and practice from the main book and solve exercises from the workbook. To get to know everything about the product checkout the video created by ChessBase India with the author of the book himself FI Praful Zaveri.
Accessories:
If you are ordering a book, or a ChessBase DVD, it might be a good idea to get your hands on ChessBase India T-shirts!
Check out our new t-shirts in blue colour which is being loved by just about everyone!
Gifting your loved ones:
We want you to gift your loved ones Chess softwares, books and accessories. While checking out for books and accessories you must add the address to which the books have to be sent (not your own address!). As for the message, here's how it works:
After choosing the payment method, you can see the additional comments box. You can write your message to your loved ones for the books and accessories. We will print it out and ship it along with the products. For the softwares that you would like to send via email you can mention the email id where the serial key has to be sent along with your message. We will make sure that the people you care for, get your chess gifts.
Important Links for smooth shopping!
ChessBase India shop main page
Latest releases in ChessBase softwares
---