Angad Singh, Nishant Tanwar and Kusha Kapila steal day 1 of COB3
32 of the top stand-up comedians of India came together on the 19th of November 2020 to kick off the Comedians on Board 3. It's a knockout tournament with a time control of 10+0. 16 players out of the 32 advanced to the pre-quarter finals while 16 had to go back home. While most of the results went as predicted, there were three players who won the hearts of everyone in the crowd! Angad Singh Ranyal for his fantastic knockout of Rahul Subramanian, Kusha Kapila for holding her nerves against Kaneez Surka and Nishant Tanwar aka Rider for showing how quickly one can improve at chess by beating Tanmay Bhat. 74000+ people witnessed the game of Samay Raina and Sumit Sourav which broke the live viewing records of the Online Olympiad 2020. A detailed report on day one of Comedians on Board 3 by IM Sagar Shah
The Comedians on Board Day 1 witnessed all the 32 players in action. It was a day filled with immense ups and downs! Some hidden gems were discovered, some high pressure encounters were played and you also got to witness some quality chess content. The highlight of the day was definitely 74,000+ concurrent viewers watching the game between Samay Raina and Sumit Sourav LIVE! The Live commentary video on Samay Raina's channel has close to 1.4 million views! At all points in the broadcast there were close to 50,000 concurrent viewers! These are some huge numbers, not just for chess, but for any livestream or sports broadcast.
Rider impresses
The encounter between Tanmay Bhat, known as the "Provider" and Nishant Tanwar, the "Rider" was one that lived up to its expectations. Tanmay Bhat started playing chess seriously some months ago and was steadily getting better at it. On the other hand Nishant Tanwar, also known as the Rider, began playing chess just 20 days ago and since then has made the sport a central part of his life. Nishant also went on record to say, "I am so upset that I did not discover chess earlier in my life. It's such a beautiful game." All of GM Srinath Narayanan's training with Nishant bore fruit as he played one of the most beautiful games on round 1.
Nishant Tanwar vs Tanmay Bhat
White has played the opening quite well until now and it is clear that he has an advantage. In the commentary Srinath, Vidit and myself were contemplating on what is the best way to move forward. Bxh7+ springs to mind, but the most professional move was Ne5 unleashing an attack on the knight on h5. It seemed unlikely that Nishant would find it. He not only surprised us by finding that move but after Ne5 Nxe5, he also played dxe5 first trapping the knight on h5.
Tanmay Bhat was absolutely lost after this. But he kept fighting. The main difficulty for Nishant was his inability to checkmate his opponent. That almost proved fatal as the players moved around for many moves and a photographic draw could have very well appeared on the board. It was not to be as Tanmay Bhat resigned with 2 seconds on the clock. An emotional Nishant very nearly broke down on stream. All his hard work of several hours in the last 20 days had bore fruit. Tanmay Bhat was a gracious loser and congratulated Rider for his victory with the words, "Nishant's victory shows us how anyone can improve at anything at any age if you apply yourself and work hard!"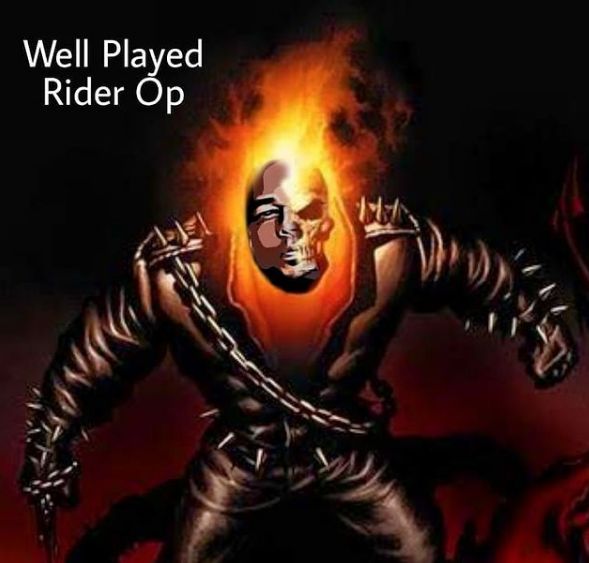 Samay Raina dodges the bullet
Samay Raina, the host and the creator of Comedians on Board 3, faced a huge challenge in round 1 in the form of Sumit Sourav. Samay had been training intensively under the guidance of GM Surya Ganguly, while Sumit Sourav had worked very hard with FI Niklesh Jain of Hindi ChessBase India. It promised to be a close encounter, but Sumit's nerves at the start got the better of him as he blundered a piece right on move no.5.
Samay Raina vs Sumit Sourav
Samay pumped his fists in the air as he won the game. At that point he wasn't aware of the fact that over 74,000 people had tuned in to watch this match LIVE. For him it was a big burden off his back as he now has a clear path to the quarter final clash against his arch nemesis Biswa Kalyan Rath.
Angad Singh Ranyal, the hidden gem
Rahul Subramanian skills at chess are well known. He is a strong player and has excellent understanding of the game. Angad Singh Ranyal had been in the shadow leading up to the tournament. He was doing his hidden preparation by organizing chess tournaments on his Discord server is what we got to know later. He also had a couple of training sessions with Rakesh Kulkarni and Niranjan Navalgund. All that said and done, what happened on the chess board was simply brutal. Within just seven minutes Rahul was blown off the board. Later Rahul explained that when he touched the king to castle it just dropped on f8 and that mouse slip really shook him up. He couldn't concentrate further and went on to lose the game in just 19 moves. Angad Singh Ranyal took advantage of every little mistake that Rahul made and moved into the pre-qaurter finals of the event.
Angad Singh Ranyal vs Rahul Subramanian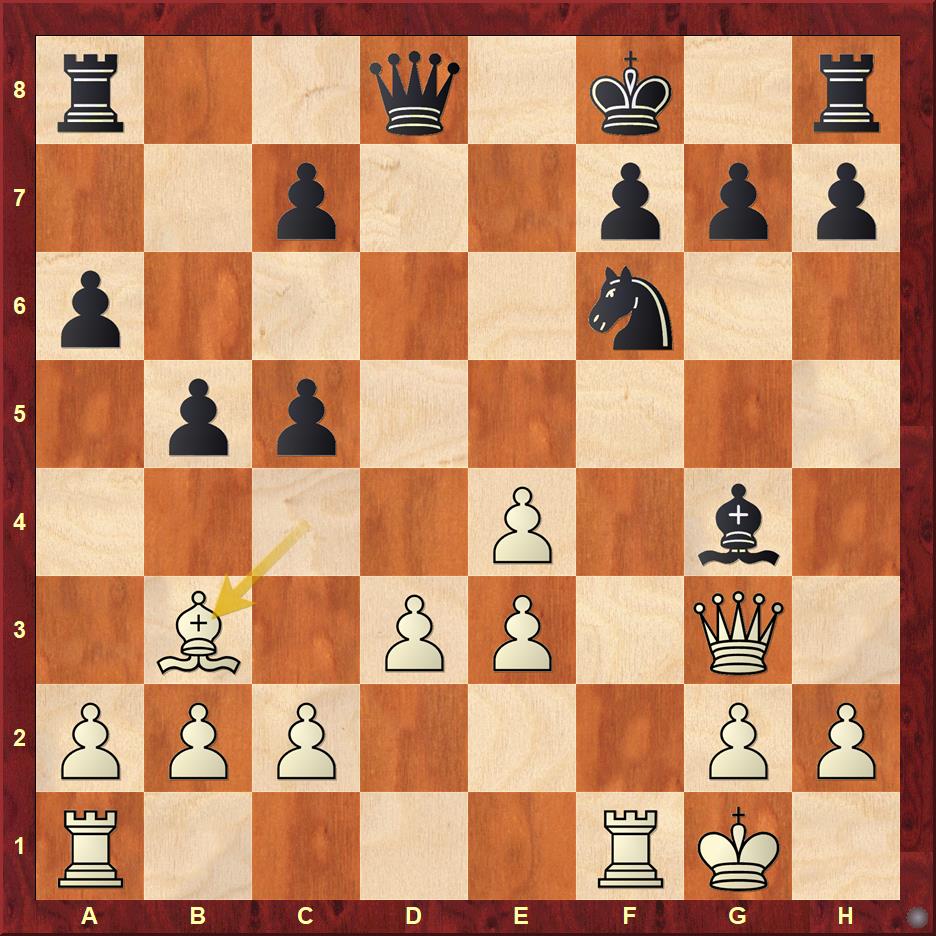 With this win Angad Singh Ranyal comes one step further to setting up a quarter final clash against Joel D'souza. It will be an amazing match to witness!
The most exciting game of the day
Kusha trained by IM Sagar Shah and Kaneez trained by IM Soumya Swaminathan - both had witnessed huge improvements in their level of play in the last few days. Naturally a battle between the two was one to look forward to. Also they had a history between them with Kaneez beating Kusha in COB2. Kusha was the first one to blunder as she gave up her queen. The pressure got to her and she lost almost all of her pieces. But there was one factor that was working in Kusha's favour - the time! She started moving very quickly and after a point it dawned onto Kaneez that she might not be able to save the game if she didn't take care of her clock. The game went into a complete random mode with Kusha making two queens and picking up almost all of Kaneez's pieces. In the end she had won on time and Kusha advanced to round two now to take on Samay Raina.
Kaneez Surka vs Kusha Kapila
Gaurav Kapoor vs Aakash Gupta
One position that might well be very interesting for even experts to solve is the following:
Black to play and mate in 2
The right move to execute a mate in two is the brilliant Nd2!! The main reason why this is the answer is because it blocks the bishop on c1. After Kxd2 Qe3 results in a fantastic checkmate! Any other move by the white king is also met with Qe3 mate! A nice study like finale.
Schedule on 20th of November:
2-2:30 pm Yahya Bootwala vs Angad Singh Ranyal
2:30 pm - 3 pm Sapan Verma vs Joel Dsouza
3 pm - 3:30 pm Akash Gupta vs Vaibhav Sethia
3:30 pm - 4 pm Biswa Kalyan Rath vs Naveen Richard
4 pm - 4:30 pm Kumar Varun vs Abhishek Upmanyu
4:30 pm - 5 pm GM Abish Mathew vs Nishant Tanwar
5 pm - 5:30 pm Samay Raina vs Kusha Kapila
5:30 pm - 6 pm Rahul Dua vs Anirban Dasgupta
6 - 6.30 will be a break followed by the Semi-Finals from 6.30 to 8.30 p.m.
Predictions and likely Quarter Final settings
Samay Raina and Biswa Kalyan Rath seem very likely to meet each other in the quarter-finals. Joel D'souza vs Angad Singh Ranyal is another very exciting encounter to look forward to. Vaibhav Sethia and Abhishek Upmanyu will be a battle royale! And Nishant Tanwar will take on Anirban Dasgupta. Although these are the strongest 8 players in the competition, in a game of chess you can never really be sure. Upsets might be created and we may have someone else join in as well, someone whom we may have never predicted!
---