Samay, Vaibhav, Anirban and Joel enter the Semi-Finals of Comedians on Board III
What a day it was at the Comedians on Board III. The much anticipated Biswa Kalyan Rath vs Samay Raina game took place! Samay was in his element as he decimated his opponent with tremendous accuracy and purposeful moves. Defending champion Anirban Dasgupta has made it to the Semi-finals making short work of Abish Mathews. Vaibhav Sethia played a great game to beat Abhishek Upmanyu. The find of the tournamennt Angad Singh Ranyal's dream run finally came to a halt at the hands of Joel D'souza. IM Sagar Shah brings to you all the action from the quarter finals. He also discusses some of the critical moments from the pre-quarterfinals. An illustrated report.
The Comedians on Board had a lot of excitement in store on day two of the event. There were 8 pre-quarterfinals lined up and 4 quarter finals. While the pre-quarterfinals had a clear favourite in every game, the quarter finals definitely had the viewers glued to their seats. Over 69.000 concurrent viewers joined in the game between Samay Raina and Biswa Kalyan Rath. The live commentary video now has over 1 million views! That's how popular this event is.
Biswa Kalyan Rath, Joel D'souza, Angad Ranyal, Vaibhav Sethia, Abhishek Upmanyu and Anirban Dasgupta - all six of them had easy games in the pre-quarterfinals. The games that generated a lot of excitement in round of 16 were Kusha Kapila against Samay Raina and Nishant Tanwar against Abish Mathew.
In the first game after many errors by both sides, a position was reached where Nishant was two pawns and a rook up. Instead of trying to checkmate his opponent, he kept moving his rook and make his opponent lose on time. However, Abish moved quickly and instead of the game ending in a checkmate or loss on time for Abish, it ended in a draw due to the 50-move no-capture rule.
Nishant Tanwar vs Abish Mathew
Armageddon - Abish checkmates!
When the Armageddon began Nishant had the black pieces, while Abish had white. A minute advantage for Abish meant that he had to win the game. A draw meant that Nishant would go through. What happened next was simply unfathomable! Abish simply started moving his king up the board and checkmated the black king with his queen!
Abish Mathew vs Nishant Tanwar
The Bongcloud opening came into prominence after Hikaru Nakamura played it against Jeffery Xiong and won the game! Samay is much stronger than Kusha and he decided to play 2...Ke7 in the opening to make the game more exciting! Kusha's online rating is around 350 only, but on this big occasion she played some tremendous chess. Until move 16 she had a completely winning position. Suddenly everyone in the crowd began to think if Samay was going to be knocked out!
Welcome to the Quarter Finals
The Quarter Finals line-up was just perfect. Abish Mathew was the only surprise qualifier. Seven other players were extremely strong. Anirban Dasgupta didn't have too much trouble in subduing Abish and he moved to the semi-finals without too much difficulty.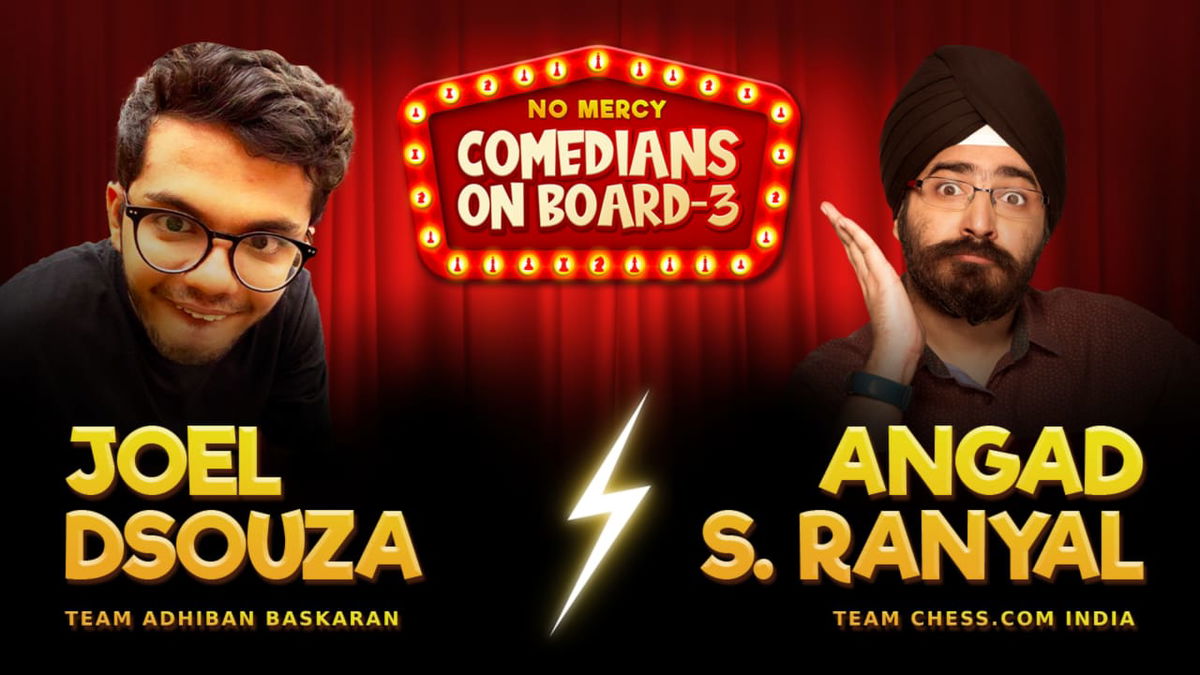 Joel D'souza vs Angad Singh Ranyal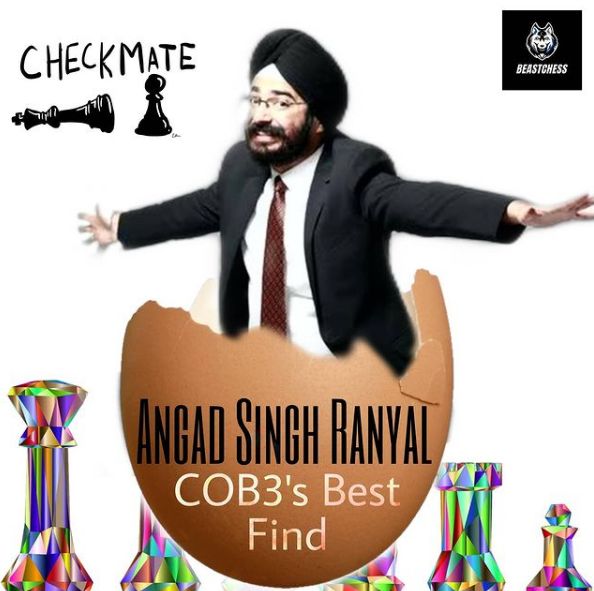 Abhishek Upmanyu vs Vaibhav Sethia
The grudge match!
Biswa Kalyan Rath vs Samay Raina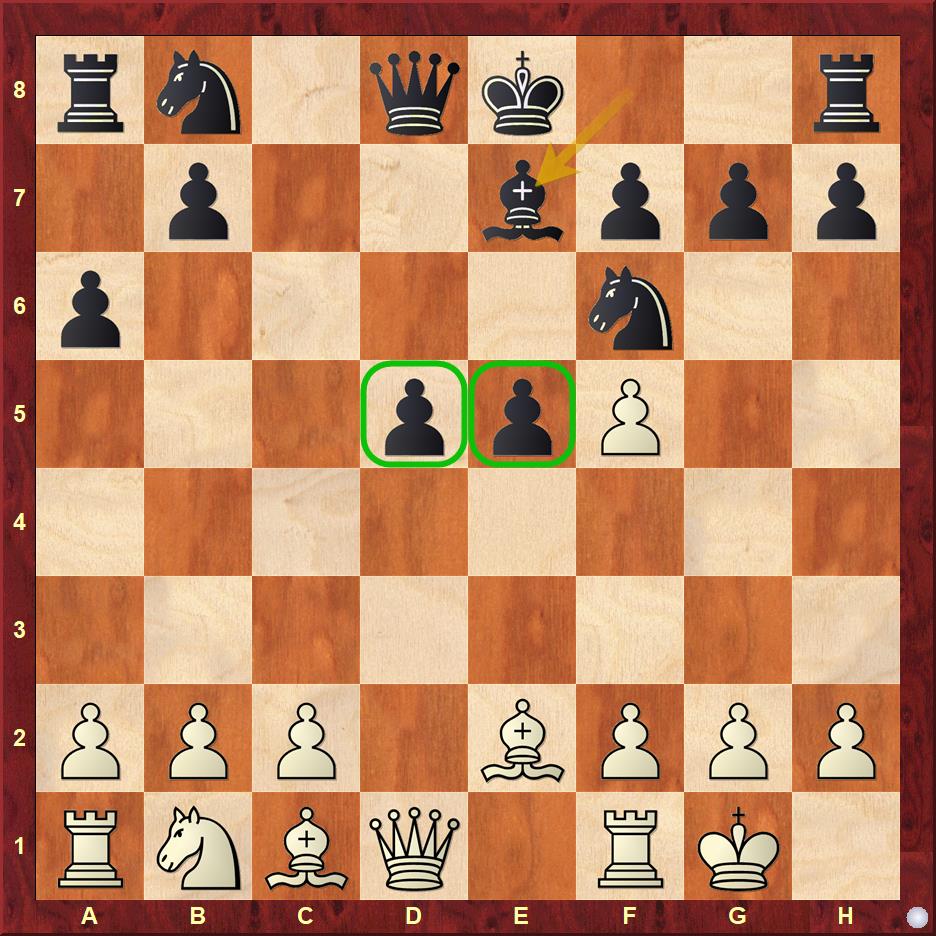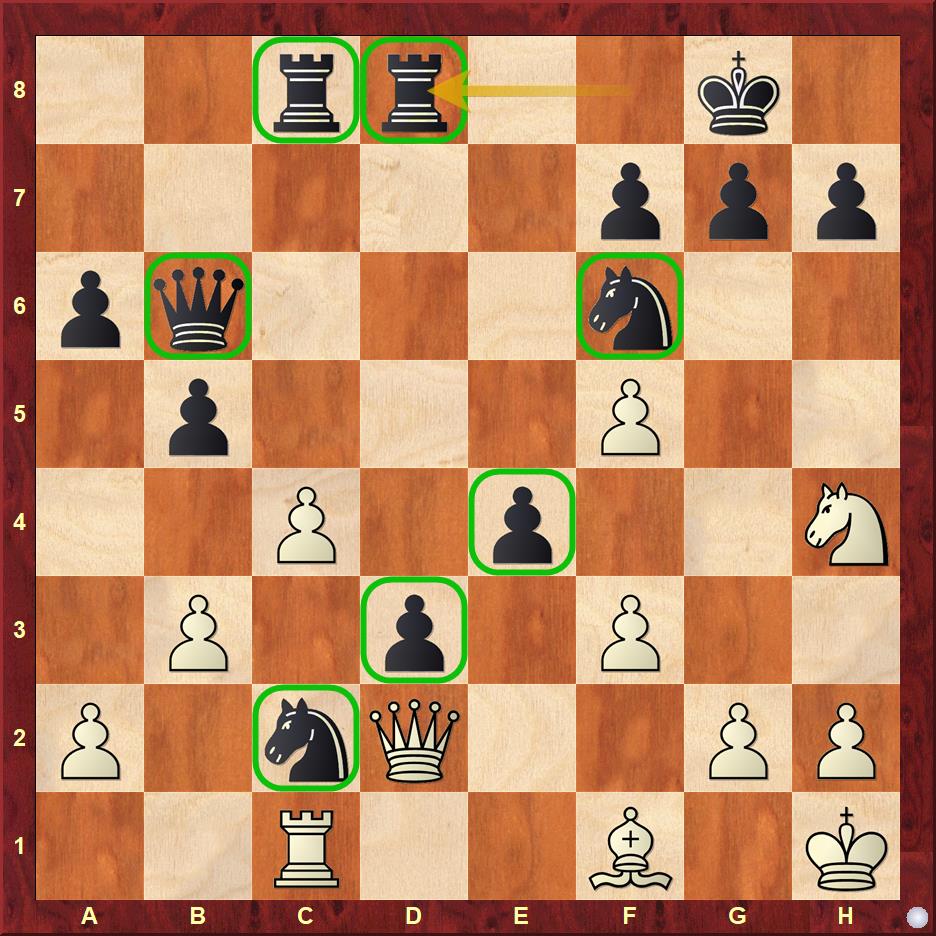 Semi - Finals and Finals
Four of the strongest players have entered the Semi-Finals of the event - Vaibhav Sethia, Anirban Dasgupta, Joel D'souza and Samay Raina.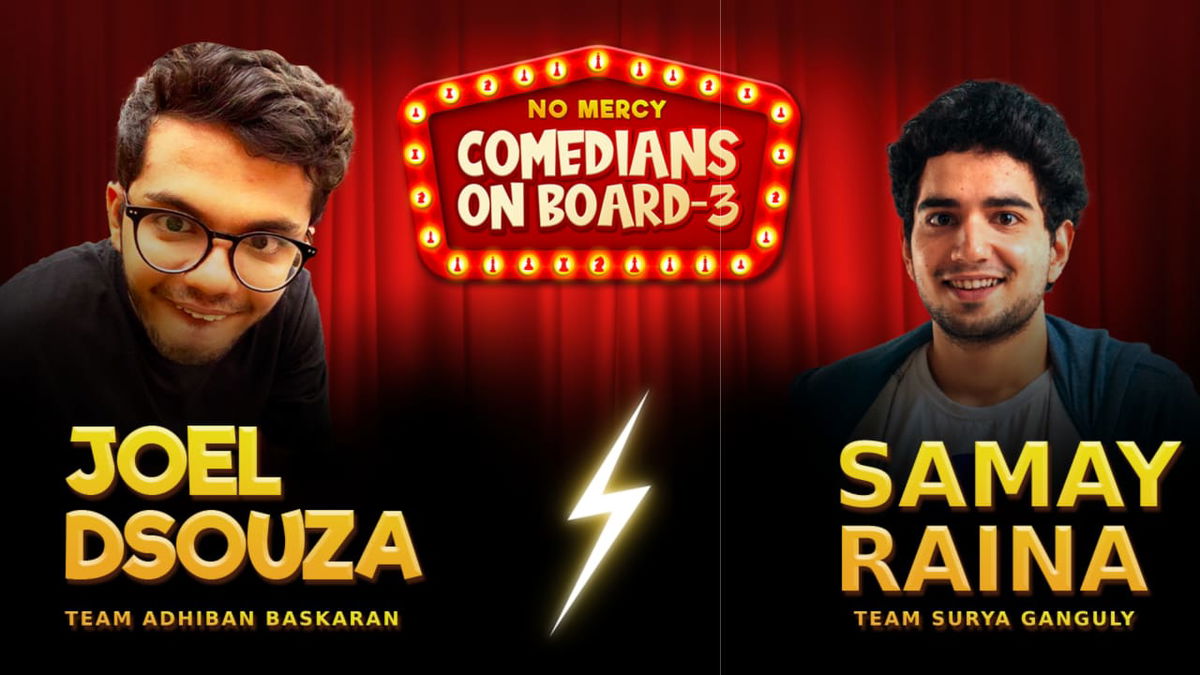 Let us know in the comments section below, who do you think will come out on top?
Schedule on 21st of November 2020
6 - 6:30 p.m opening ceremony match
6:30 p.m - 7 p.m Anirban vs Vaibhav
7 -7:30 pm Joel vs Samay
7:30 p.m - 8 p.m 3rd position
8 pm - 8:30 pm Finale
---