68th Tamil Nadu State Open: Pranav V takes sole lead 6.0/6
by Shahid Ahmed - 31/03/2021
Top seed of 68th Tamil Nadu State Open 2021, Pranav made a double hat-trick of wins to take sole lead with 6.0/6 at the conclusion of the sixth round. This is the first official FIDE rated tournament taking place in India in more than a year since Covid-19 pandemic disrupted all normalcy of the entire world. Pranav already delivered an impressive performance in a Playchess event - Yugam 2021 International Online Blitz Open, a week before this tournament started. Pranav is chased by five players who are 5.5/6. They are - Barath Kalyan M, Vignesh B, Subramanian R M, Nandha Kumar K and Shadhursshaan R. Photo: Niklesh Jain
First Official FIDE Rated tournament in India after over a year
On 29th of March, 68th edition of Tamil Nadu State Open Chess Championship commenced at Thamirabharani Engineering College, Tirunelveli. Total 368 players including one IM - R Balasubramaniam, are taking part in this five-day nine-rounds open rating tournament. The tournament is organized by Tirunelveli District Chess Development Association. College has provided the venue, hostel and bus facility to pick up and drop the players from the city. Permission has been obtained from the government, which instructed the covid-19 measures and they are strictly followed.
Top seed of the tournament unleashed a wrath on Eshwanth's king at the center of the board and made a quick work in just 22 moves.
Pranav - Eshwanth, Round 5
14...g5 is a huge mistake for black. Find out why.
In an already difficult position FM Vinoth Kumar landed himself in a bigger trouble against Shadhursshaan R.
Vinoth - Shadhursshaan, Round 5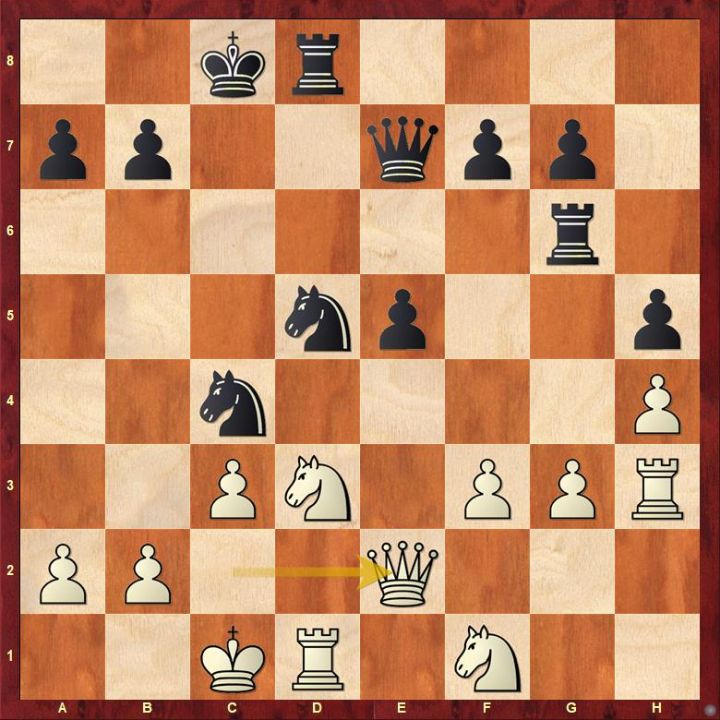 Position after 22.Qe2
22.Qe2 completely doomed white's position. Find out the best continuation for black.
In Round 4, Aadith R held FM Senthil Maran K to a solid draw.
Sudharsan Gurukrishnan held second seed Lokesh N to a draw in the third round. The final position seemed to have a lot of play left.
Sudharsan - Lokesh, Round 3
Position after 37...Bc3
The first mistake was 37...Bc3. Black needed to play 37...Bc5 or Bf2 to keep the b6-pawn alive.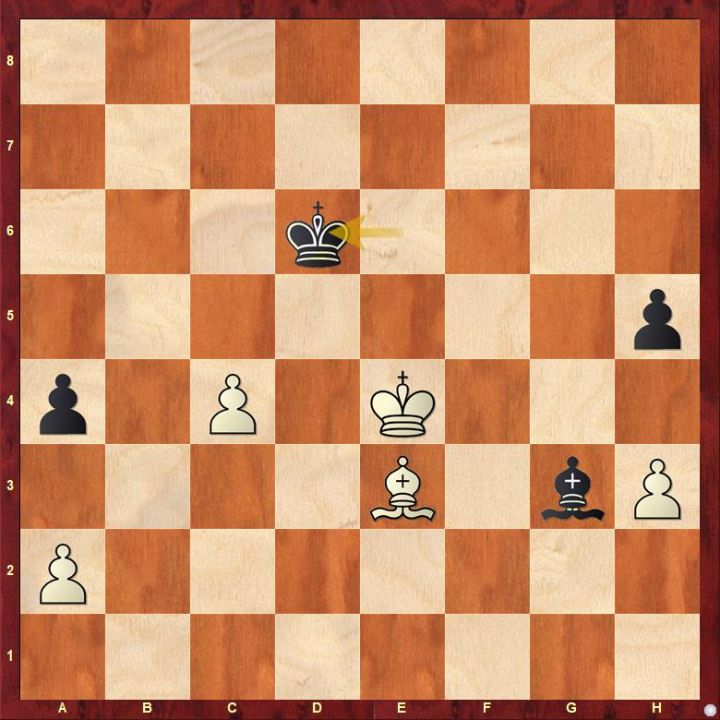 White could have pushed here with 43.Kf5. But of course time trouble could be the reason for black's mistake earlier and same could be assumed for white taking a draw here instead of continuing the game further.
Photo Gallery
Lighting of the lamp during the inauguration ceremony by Chairman Mr. M R Paulraj | Photo: IA Ganesh Babu S
Inauguration by Mr. M R Paulraj, Founder and Chairman, Thamirabharani Engg. College in the presence of Mr. Ephrame IA and Joint Sec. TNSCA, R Anantharam IA and Vice President of TNSCA, chief arbiter S Ganesh Babu IA, Mrs. Annalakshmi the Principal and Mr. B Paul Kumar Secretary of Tirunelveli District Chess Development Association. Paul Kumar, a business entrepreneur has spent many sleepless nights to turn this tournament into a successful one.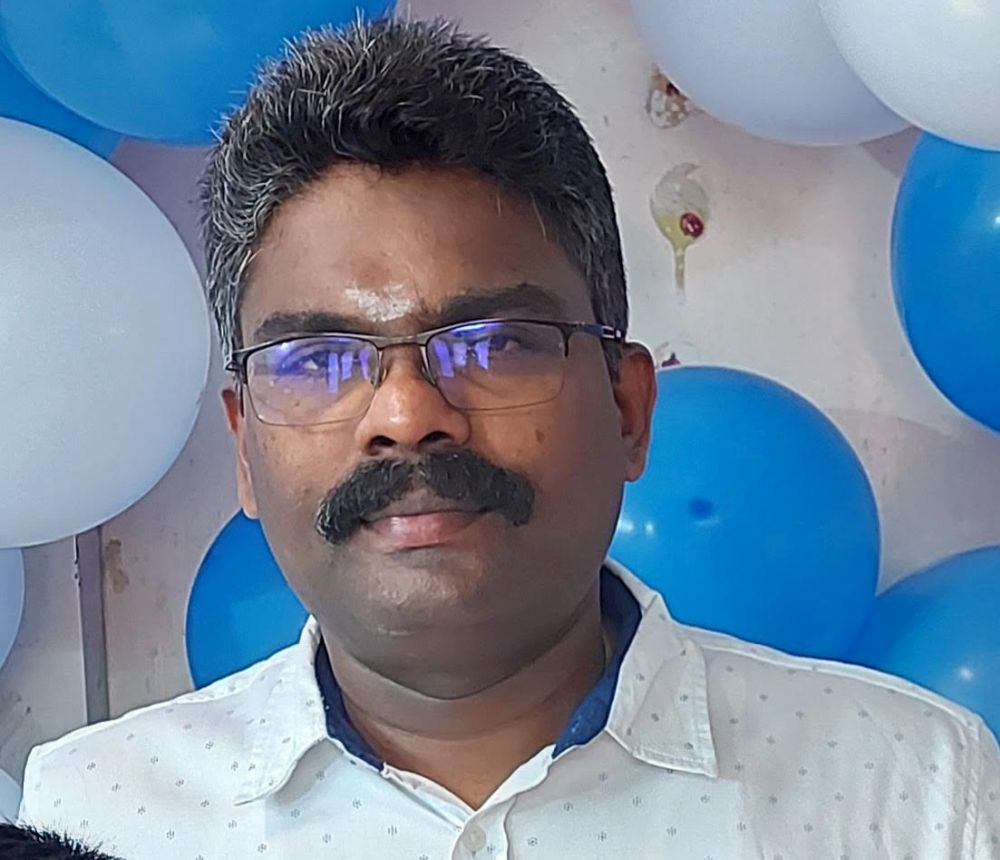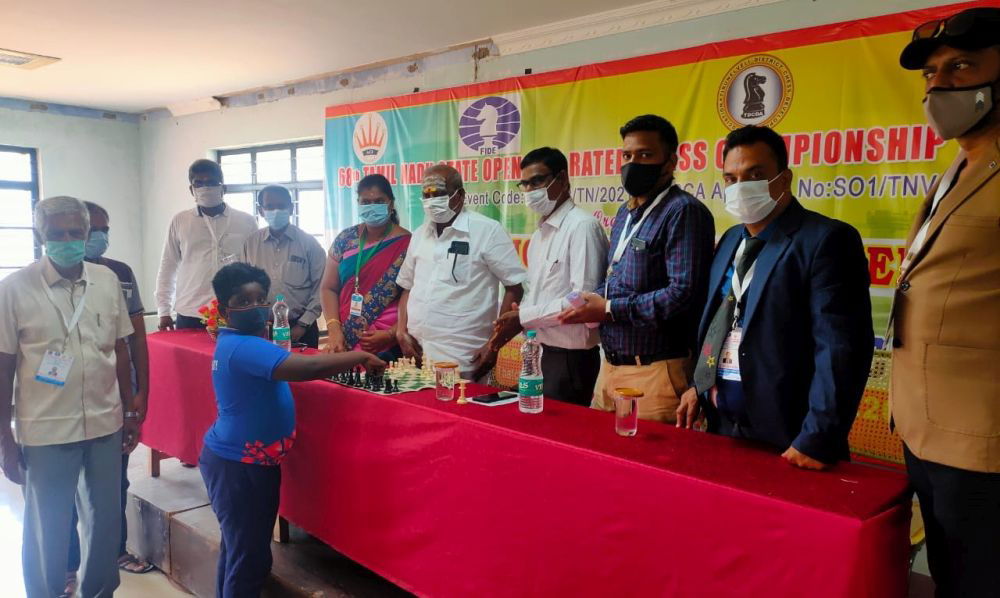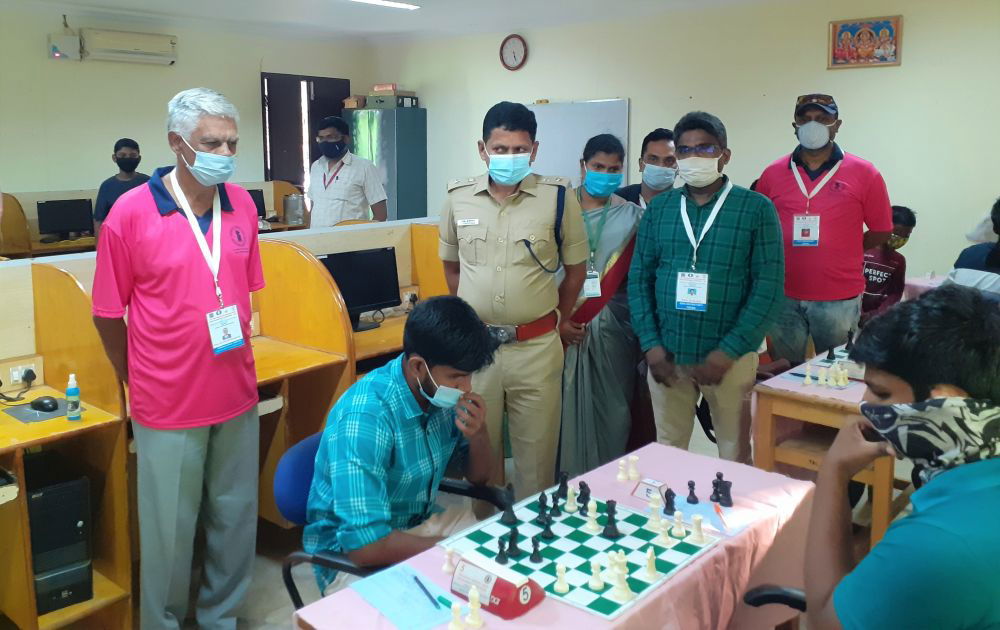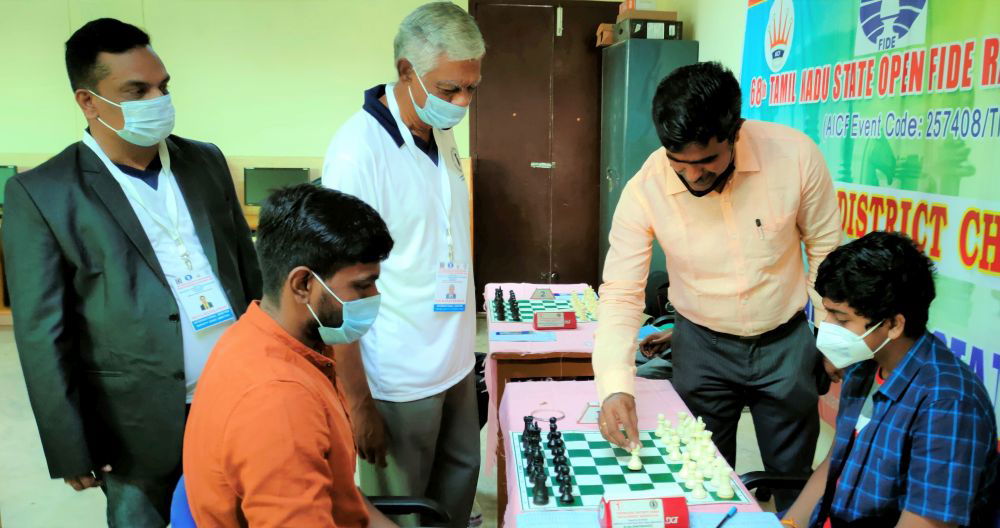 Located on the banks of the river Thamirabharani, Tirunelveli, also known as Nellai is a 2000 year old city and sixth biggest corporation in Tamil Nadu. It is about 700 KMs from Chennai and about 70 KMs from Kanyakumari, the southernmost point of India. Courtalam on the Western ghat, a very popular tourist spot with a lot of big waterfalls and a salubrious climate is about 60 KMs from here. Tirunelveli is well renowned for education also, housing many quality medical, engineering, arts, law colleges – some of them are as old as 140 years.
Main falls - Courtallam
Five falls - Courtallam
St. John's College - Est.1878
Round 6 results
Round 7 pairings
---