Women's Candidates: Gunina survives a scare in round 1
Valentina on top board survives a massive scare against Kateryna Lagno. The former Women's World Blitz Champion Valentina faced a deferred Steinitz Defence with white pieces but she was unable to get much out of the opening. The reigning World Blitz champion Lagno managed to equalize early in the middle game and then gain substantial advantage but she fell into perpetual check and the game ended up in a draw. Goryachkina kept pushing for an advantage out of the opening with an unusual variation in the Ruy Lopez but the Chess Queen Kosteniuk kept resisting, eventually Goryachkina missed an opportunity and it ended in a draw. Dzagnidze-Zhongyi and the battle of Muzychuk sisters ended up in uneventful draws. Photo: Anastasya Karlovich
Lagno, Goryachkina misses an opportunity to score a full point
Gunina - Lagno, Round 1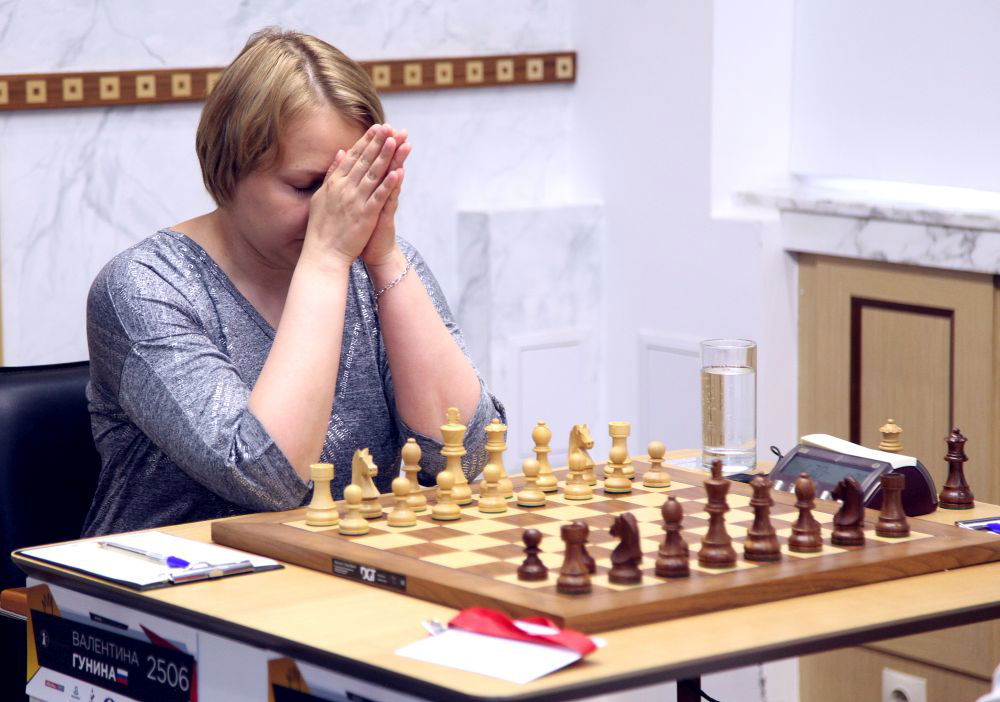 Despite opting for an unusual variation of the Ruy Lopez with Black pieces, Goryachkina managed to equalize easily out of the opening and immediately announced an aggressive style.
Kosteniuk - Goryachkina, Round 1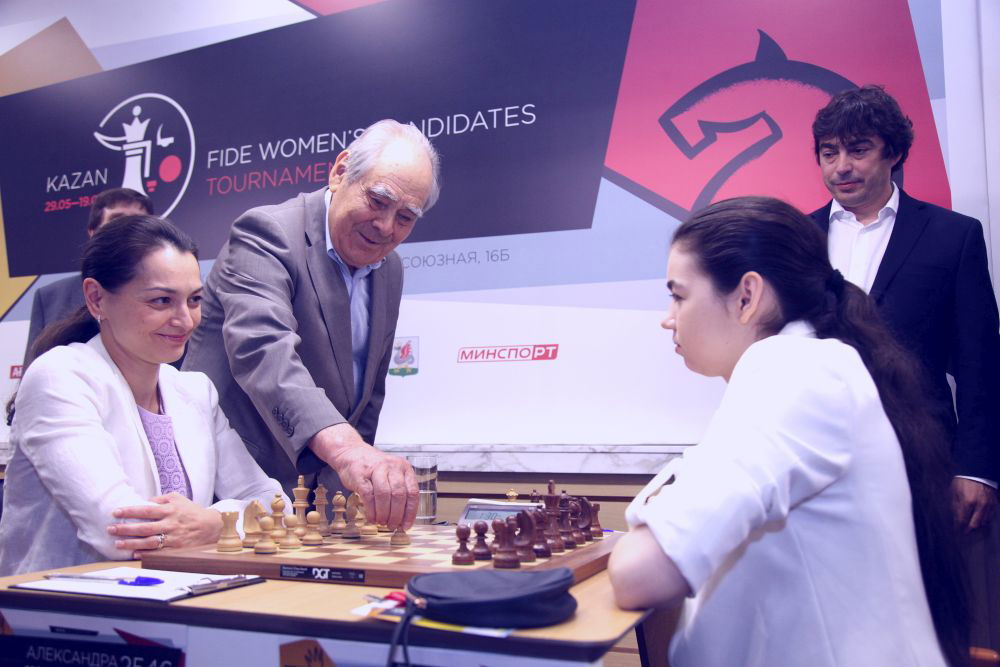 Round 2 will start on Saturday at 3 p.m. local time, 5:30 p.m. IST. Here are the pairings:
Kateryna Lagno — Alexandra Kosteniuk
Alexandra Goryachkina — Valentina Gunina
Tan Zhongyi — Maria Muzychuk
Anna Muzychuk — Nana Dzagnidze
Watch all games live here from 5:30 p.m. IST
The organizers are FIDE, Russian Chess Federation, Government of the Republic of Tatarstan, Ministry of Sports of the Republic of Tatarstan, and city administration of Kazan. The tournament is sponsored by PJSC PhosAgro and Russian Railways.
---