Norway Chess R8: Carlsen does a hat-trick by beating Rapport
Magnus Carlsen prevented Richard Rapport from doing a hat-trick by doing one of his own as he beat the Hungary no.1 in their Classical encounter in the eighth round of Norway Chess 2021. Rapport who is having the tournament of his life had to make sure that he does not lose the Classical game which he almost managed to do by playing solid. However, a blunder in the endgame cost him dearly. Rapport is still in the sole lead 15.5/24, Carlsen is breathing down his neck 15.0/24. Tari scored an impressive first win of the event and his career against Nepomniachtchi. Firouzja beat Karjakin with his own typical attacking display to move to 12.0/24. Round 9 starts today at 8:30 p.m. IST. Photo: Lennart Ootes/Norway Chess
Three decisive games in Classical again
Once again, the eighth round had three decisive games. Tari, Carlsen and Firouzja scored the victories. In the Open section, Gukesh continues his sole lead at 7.0/8.
Nepomniachtchi - Tari: 0-3
Aryan Tari played fantastic on every part of the board.
20...b5 disintegrates White's position. Although Black is focused on the center and the kingside, yet b5 is necessary to make things difficult for White.
White had one last chance to fight back after 24...Rxe4. Find out how. 25.Rg6 abandoned all hopes for White as 25...Rxf4 26.Rag1 Rg4 27.R1xg4 fxg4 28.Qxd3 Ng4 and Black brought the final piece into the party. The game was over in six more moves.
Carlsen appreciated Tari's first win of the event
Carlsen - Rapport: 3-0
Rapport tried to play without any concrete plan. In the endgame, he eventually cracked in time trouble when the game could have headed towards a draw.
58...Nf6 is a blunder. Black had to play 58...Qe6 to keep drawing chances.
Karjakin - Firouzja: 0-3
For a guy who thrives in high entropy situations, Karjakin played into Firouzja's hands.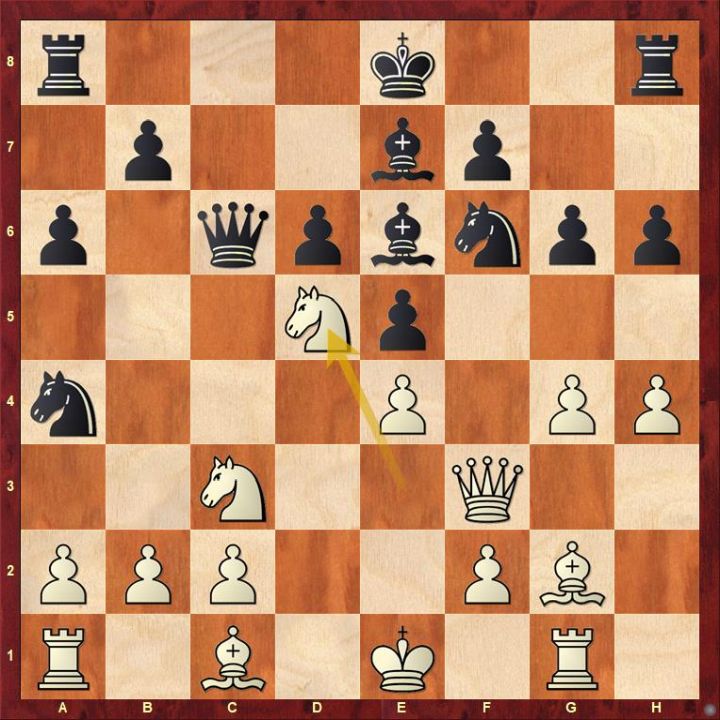 16.Ncd5 was a relatively better continuation for White as 16.Ned5 meets with 16...Nxc3 17.Nxf6+ Bxf6 18.Qxf6 Kd7 connects the rooks and now White cannot even take on c3 because Qxc3+ is a fork.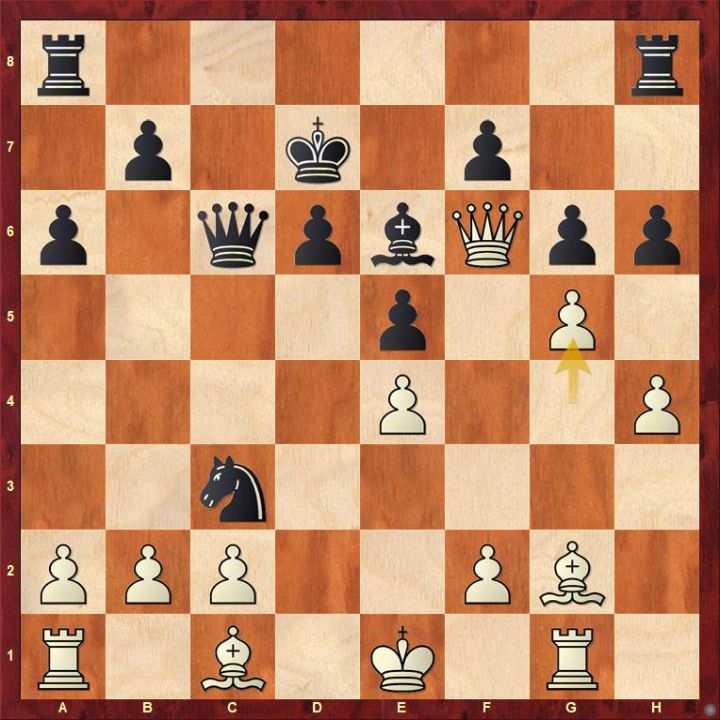 19.g5 delayed White's development of pieces which resulted in delaying the safety of the king too. Black's king is much safer. 19.Be3 and 0-0-0 was relatively a safer choice for White. 19...Nxe4 20.Qf3 d5 21.Qd1 Qb6 and Black won the game with precise play in another 13 moves.
Photo Gallery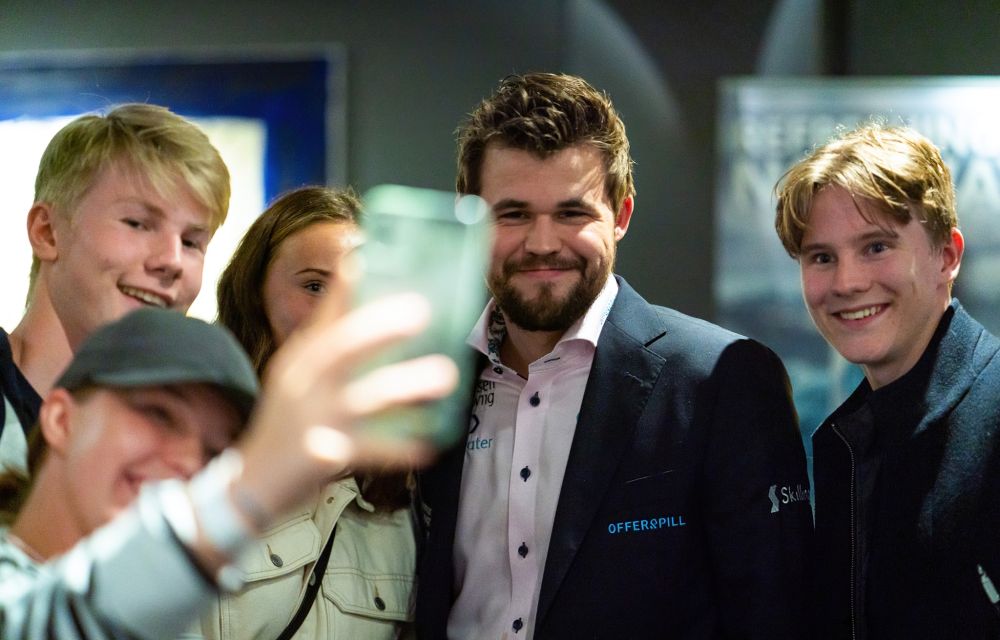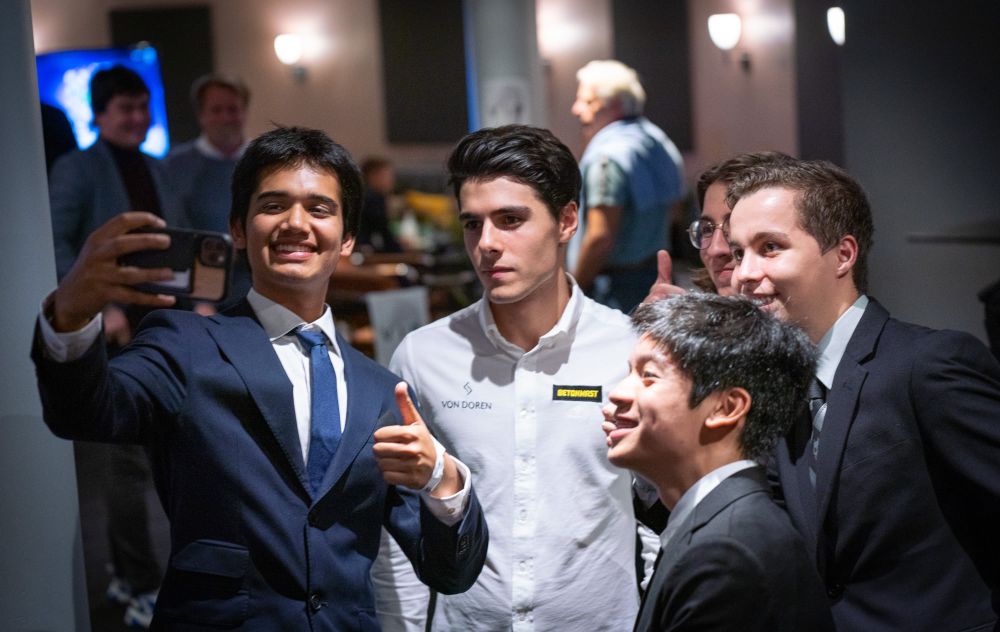 Replay Round 8 games
Pairings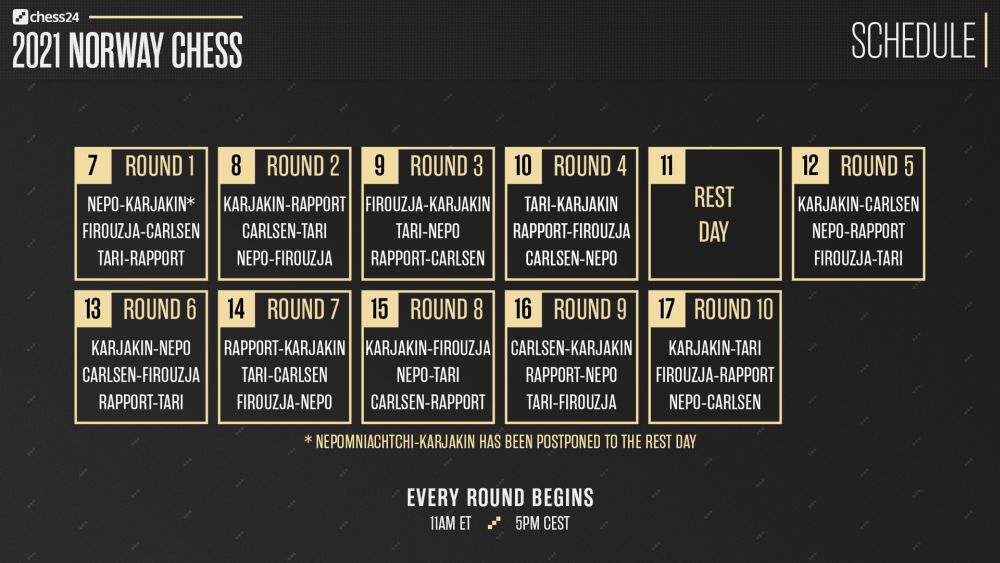 Results
Standings
Scoring
Players will get the following points per round:
Victory in main game: 3 points
Loss in main game: 0 points
Draw in main game & victory Armageddon: 1.5 points
Draw in main game & loss Armageddon: 1 point
Armageddon Rules
• If there is a draw in the classical game, then the players will move on to Armageddon.
• White pieces will continue with white in Armageddon. With this, there will be a winner in each game due to the fact that black pieces will win if the game ends in a draw.
Replay the Live Stream
Links
Norway Chess official site
---