The evolution of women's chess in India
The first national championship in women's chess in India took place in 1974. It was won by Vasanti Khadilkar. Over the last 46 years there have been 19 different national champions in the country. From the Khadilkar sisters brining in the culture of women playing chess, to Vijayalakshmi becoming the first WGM of the country, to Koneru Humpy dominating the sport on a world stage, chess has come a long way in the country. On this women's day we bring you the story of the evolution of the women's chess in India, at the same time IM Sagar analyzes one best game of all the 19 national champions of the country! Enjoy this massive article.
Indian women's chess was almost non existent until the Khadilkar sisters came on stage in the early 1970s. Prior to that, in 1933, an Indian lady named Fatima Ghulam had won the British women championship. That same year Sultan Khan had won the men's title. A lot of experts considered Fatima as the next big thing in the world of chess, the next Vera Menchik. That's because not only was Fatima just 21 years old, she won the tournament with a massive 10.5/11 score. Both Sultan Khan and Fatima Ghulam had travelled from India to Britain and were working under Umar Hyat Khan. While both Sultan Khan and Fatima were from undivided India, the regions from where they hailed are now in Pakistan. So their country of origin can be debated.
Speaking to ChessBase India experienced GM Pravin Thipsay said, "There weren't any strong women players before the Khadilkar sisters from India. The Khadilkar sisters were the first Indian women to play Chess starting from 1973. There were players who were more senior to them age wise but these players played for the first time in 1974 in the first Women's National Championship. Radha Kumari from Bangalore is one such player. There was also Shernaz Mistry but she also played her first nationals in 1974."
Just like the Polgar sisters from Hungary changed the world of chess, Khadilkar sisters from India revolutionized chess in the country in ways one could not have imagined. The eldest Vasanti Khadilkar became the first national women's champion of India in 1974. She was followed by Jayshree in 1975 and then the youngest Rohini in 1976. Rohini was just 13 years old when she achieved this feat. Father Nilkanth Khadilkar, who owned the well-known newspaper Navakal, believed in the abilities of his daughters. He even encouraged them to skip school so that they could focus on chess! In 1978 when Rohini was to play in the men's nationals, AICF and male participants created issues with regards to her participation. A woman cannot play in men's nationals, was their contention. Nilkanth Khadilkar immediately wrote to Max Euwe, the FIDE President at that time. FIDE resolved the issue and AICF had to allow Rohini to take part in the men's championship. It was a big breakthrough for women's chess.
Chess, which was a male dominated sport in India, slowly began to see the rise in participation of women players thanks to the efforts of the Khadilkar family. From 1974 to 1984, for a decade, the national women's championship of India remained with the Khadilkars. In 1985 came another fiery chess player on the scene from Sangli, Maharashtra - Bhagyashree Sathe. She won the national championship in Nagpur in 1985 and retained the title in 1986 as well. Known for her dashing style of play Bhagyashree won the national title five times and also the Asian Championship in 1991.
While Bhagyashree was dominating the women's chess scene in India, another star from Maharashtra began her journey towards the top. It was Anupama Abhyankar. Anupama's positional style of play made her the best in the country. Just like Bhagyashree she too won the national title five times. Anupama won the Asian championship twice and was the youngest recipient ever for the Padma Shri Award (at the age of just 16 years). While Bhagyashree and Anupama were strong enough to win Asian titles, there was still quite a huge gap between them and the best players in the world. The lack of tournaments, the inability to travel freely outside India for the biggest events and the missing sponsorships were some of the main reasons why India wasn't able to create a world beater when it came to women's chess in the 90s.
One always stands on the shoulders of giants. Inspired by the journey of Khadilkar sisters, the Subbaraman family was weaving its own success story. A.S. Subbaraman had three daughters and hailed from a humble background. With immense efforts and will power, the eldest daughter S. Vijayalakshmi became the first WGM of the country in 2001. Her younger sister Meenakshi also achieved the WGM title in 2008.
Vijayalakshmi did not stop at the WGM title. She very quickly achieved the IM title as well and notched up three GM norms! With a live rating of 2498 in the year 2005, it seemed that Vijayalakshmi would become a full-fledged GM. At that point Viji (as she fondly known in chess circles), who was among the top 10 women players in the world, slipped, lost a few games and could not reach the 2500 Elo mark to become a GM.
While Viji was trying to become a GM, a young girl from Andhra Pradesh was making waves in the Indian chess circuit. Born in 1987, Koneru Humpy was not only winning all the girls age group tournaments at the world level, she was also beating boys! At the under-12 Asian Championships she won in the open section ahead of all the male participants.
Humpy, who was trained by her father Ashok Humpy, had a very simple philosophy - play against strong opposition. As the toughest opponents could be found in open tournaments and not in girls section, she always enrolled herself for the bigger challenge. She improved very quickly. At the age of just 15 years, 1 month and 27 days, Humpy achieved the GM title, surpassing the achievement of Judit Polgar by a few months! Humpy also became the second female player ever to cross 2600 Elo. She reached the finals of the World Championship Match in 2011. After a tough fight she lost to the Chinese phenom Hou Yifan.
Born in 1991, Harika Dronavalli is a product of extreme discipline and single minded focus. The youngster from Guntur, practiced chess for 6-8 hours each day right from the age of six years! Her coach N. Ramaraju would come home every day and Harika would diligently work on her game. What about school? Harika decided to skip formal education in school and travelled across the world playing in one tournament after another! She achieved the GM title at the age of 19 and has won three bronze medals for the country at the Women World Championships. As on today India still searches for a women's world champion. Humpy and Harika are the best bets for our country to achieve it.
Experienced players like Nisha Mohota, Tania Sachdev, Eesha Karavade, Soumya Swaminathan, Mary Ann Gomes, Bhakti Kulkarni, Padmini Rout are still going strong as active chess players. They are all IMs or close to IM strength and are trying their best to become full fledged Grandmasters. At the same time there is a brigade of young girls who are showing great promise.
India is still searching for more girl players to become full-fledged GMs and for its first Women's World Champion. But, from Rohini Khadilkar fighting for her right to play in open events to Humpy very nearly winning the Women's World championship title, Indian women's chess has come a long way. Every generation comes with its own sets of ambitious youngsters and who knows in our bid to find the next women's world champion, we may find a girl who would surpass all the male players and become the Ultimate World Champion! The real life Beth Harmon from India! Let's keep our fingers crossed.
National Champions of India
National Champions and the year
| | |
| --- | --- |
| Year | Player |
| 1974 | Vasanti Khadilkar |
| 1975 | Jayshree Khadilkar |
| 1976 | Rohini Khadilkar |
| 1977 | Rohini Khadilkar |
| 1979 | Rohini Khadilkar |
| 1979 | Jayshree Khadilkar |
| 1981 | Rohini Khadilkar |
| 1982 | Jayshree Khadilkar |
| 1983 | Jayshree Khadilkar |
| 1983 | Rohini Khadilkar |
| 1985 | Bhagyashree Sathe |
| 1986 | Bhagyashree Sathe |
| 1987 | Saritha Reddy |
| 1988 | Bhagyashree Sathe |
| 1989 | Anupama Abhyankar |
| 1990 | Anupama Abhyankar |
| 1991 | Bhagyashree Thipsay |
| 1991 | Anupama Gokhale |
| 1993 | Anupama Gokhale |
| 1994 | Bhagyashree Thipsay |
| 1995 | Subbaraman Vijayalakshmi |
| 1996 | Mrunalini Kunte |
| 1997 | Anupama Gokhale |
| 1998 | Subbaraman Vijayalakshmi |
| 1999 | Subbaraman Vijayalakshmi |
| 2000 | Subbaraman Vijayalakshmi |
| 2001 | Subbaraman Vijayalakshmi |
| 2002 | Subbaraman Vijayalakshmi |
| 2003 | Aarthie Ramaswamy |
| 2003 | Humpy Koneru |
| 2005 | Nisha Mohota |
| 2006 | Swati Ghate |
| 2006 | Tania Sachdev |
| 2007 | Tania Sachdev |
| 2008 | Kruttika Nadig |
| 2009 | Harika Dronavalli |
| 2010 | Soumya Swaminathan |
| 2011 | Mary Ann Gomes |
| 2012 | Mary Ann Gomes |
| 2013 | Mary Ann Gomes |
| 2014 | Padmini Rout |
| 2015 | Padmini Rout |
| 2016 | Padmini Rout |
| 2017 | Padmini Rout |
| 2018 | Bhakti Kulkarni |
| 2019 | Bhakti Kulkarni |
Vasanti Khadilkar - Unni
Vasanti Khadilkar Unni was born on 1 April 1961. She is a Woman International Master (WIM) and won the inaugural Indian Women's Championship in 1974. In 1984 Vasanti jointly won the British Ladies' Championship with Bhagyashree Sathe in Brighton. She married the well-known and strong chess player C.S. Unni.
Jesper Norgaard vs Vasanti Unni, Lloyds Bank, 1984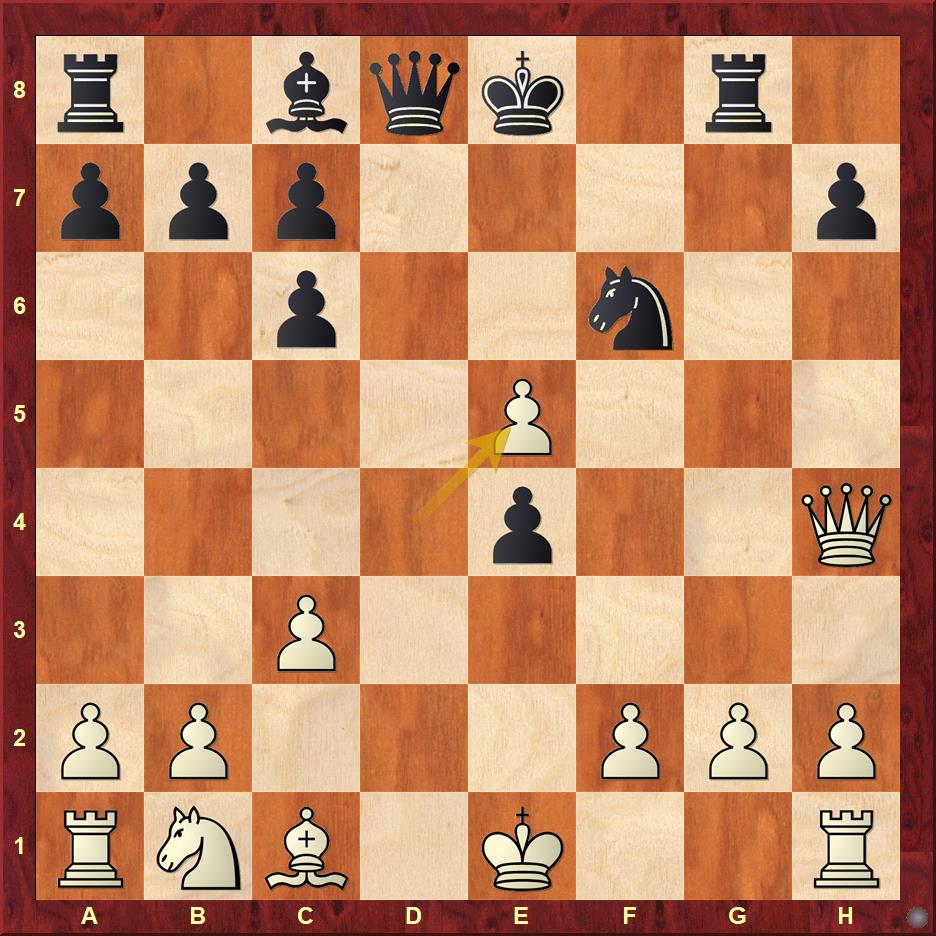 Jayshree Khadilkar Pande
Jayshree Khadilkar Pande (born 25 April 1962) is the first Indian women player to be awarded with the WIM title. She has won the Indian women's championship four times. She is currently also the editor, printer, and publisher of Nava Kaal newspaper.
Kozlovskaya vs Jayshree Khadilkar, 1979
Rohini Khadilkar
Rohini Khadilkar is five-time Indian champion and two-time Asian Champion. She was the first Indian female chess player to receive the Arjuna award. She became the national champion in 1976 at the age of just 13 years! Rohini was the first female to compete in the Indian Men's Championship when she participated in 1976. Her involvement in a male competition caused a furore that necessitated a successful appeal to the High Court and caused the World Chess Federation president, Max Euwe, to rule that women cannot be barred from national and international championships. She beat three state champions - Gaurang Mehta of Gujarat, Abdul Jabbar of Maharashtra and A. K. Ghosh of West Bengal - in the competition. Rohini won the Zonal Championships twice, in Dubai and Malaysia, and became the World No.8 player. Rohini travelled abroad to represent India on 56 occasions, visiting numerous countries. She was a great sports ambassador of the country.
Rohini Khadilkar vs Jesper Norgaard, Lloyds Bank, 1984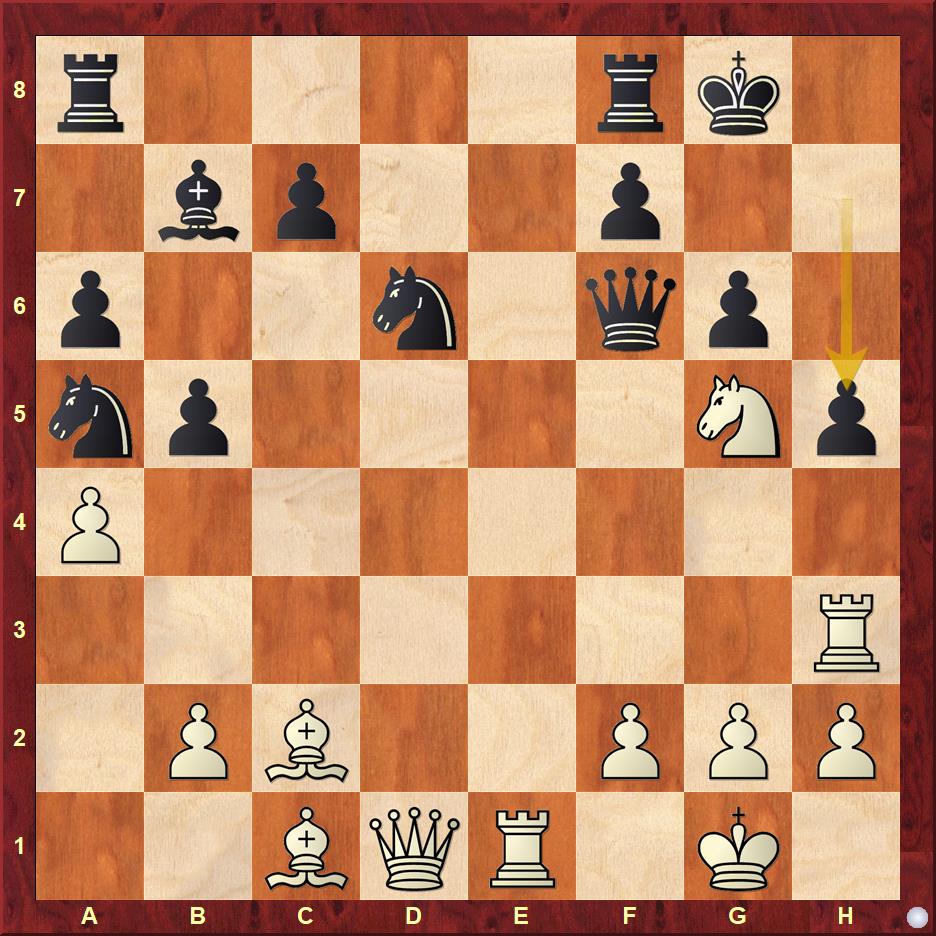 Bhagyashree Thipsay
Bhagyashree Thipsay was born on 4 August 1961. She holds the title Woman International Master (WIM). She won five times the Indian Women's Championship (1985, 1986, 1988, 1991 and 1994) and the Asian Women's Championship in 1991. In 1984 she was joint winner with Vasanti Unni of the British Ladies' Championship. She competed in the Women's World Chess Championship 2000, losing in the first round to Peng Zhaoqin. She is the recipient of Padma Shri and Arjuna award. After her marriage to Grandmaster Pravin Thipsay she changed her name to Bhagyashree Sathe-Thipsay.
Bhagayshree Thipsay vs Lanchava Bosboom, Groningen 1997
Saritha Reddy
Saritha Reddy became the National Champion of India in the year 1987. Her style of play is positional and she takes calculated risks in her games. She has represented India at 4 Olympiads in 1990, 92,94 and 96. Although Saritha prefers solid play, when the opportunity presents itself, she doesn't back down. Check out this aggressive game against Dijana Dengler from the 1996 Olympiad.
Saritha Reddy vs Dijana Dengler, Olympiad 1996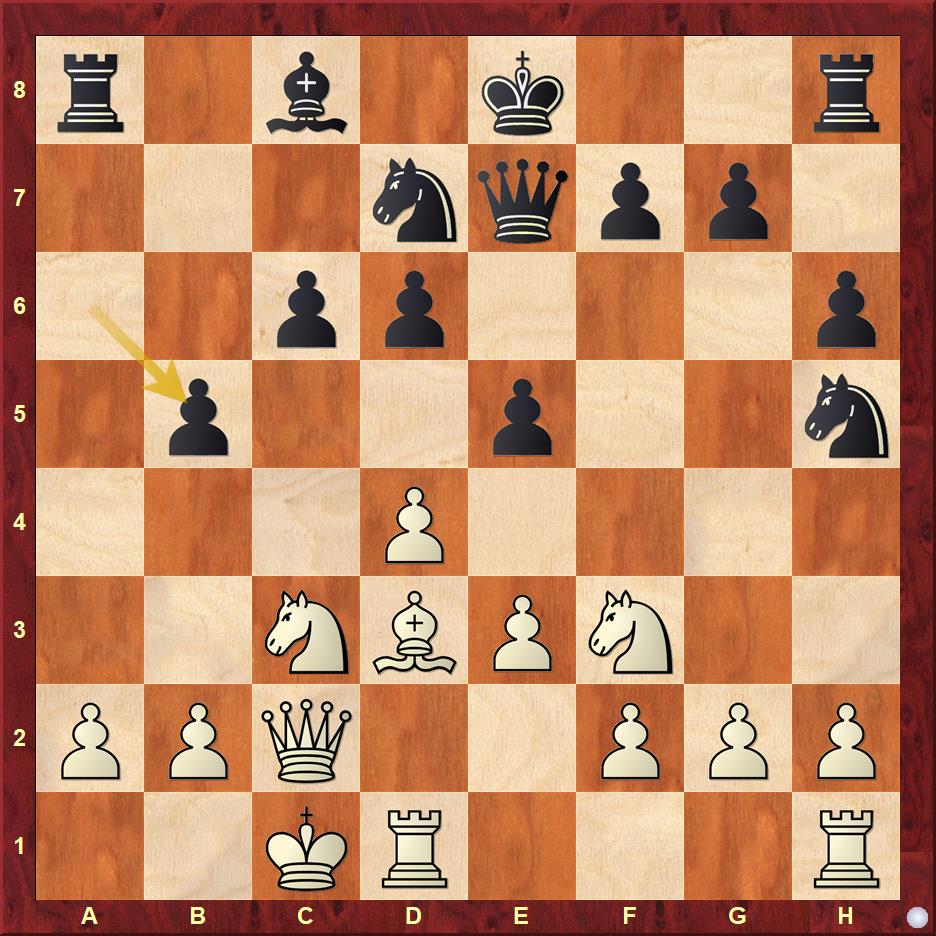 Anupama Gokhale
Anupama Abhyankar was born on the 17th of May 1969. She won the Indian Women's Championship five times (1989, 1990, 1991, 1993, and 1997) and the Asian Women's Championship twice (1985 and 1987). In 1985 she was also joint winner, with Malaysian player Audrey Wong, of the Asian Junior Girls' Championship in Adelaide. This achievement automatically earned her the title of Woman International Master (WIM). She played for the Indian national team in three Women's Chess Olympiads (1988, 1990 and 1992) and two Women's Asian Team Chess Championships (2003 and 2005), winning the team silver medal in the latter event in 2005. Gokhale was the recipient of the Padma Shri Award in 1986 and the Arjuna Award in 1990. She is the youngest Padma Shri awardee, being only 16 years old when she received it. She is married to Dronacharya Award winner Raghunandan Gokhale, a chess player himself.
Elena Donaldson Akhmilovskaya vs Anupama Gokhale
Mrunalini Kunte
Mrunalini Kunte became the national champion of India in 1996 at the age of 23 years. She hails from Pune and is sister of GM Abhijit Kunte. Apart from being a very strong player, Mrunalini is also an excellent coach and has been training for over a decade at the Kunte Chess Academy.
Olga Parfenova vs Mrunalini Kunte, Moscow Olympiad, 1994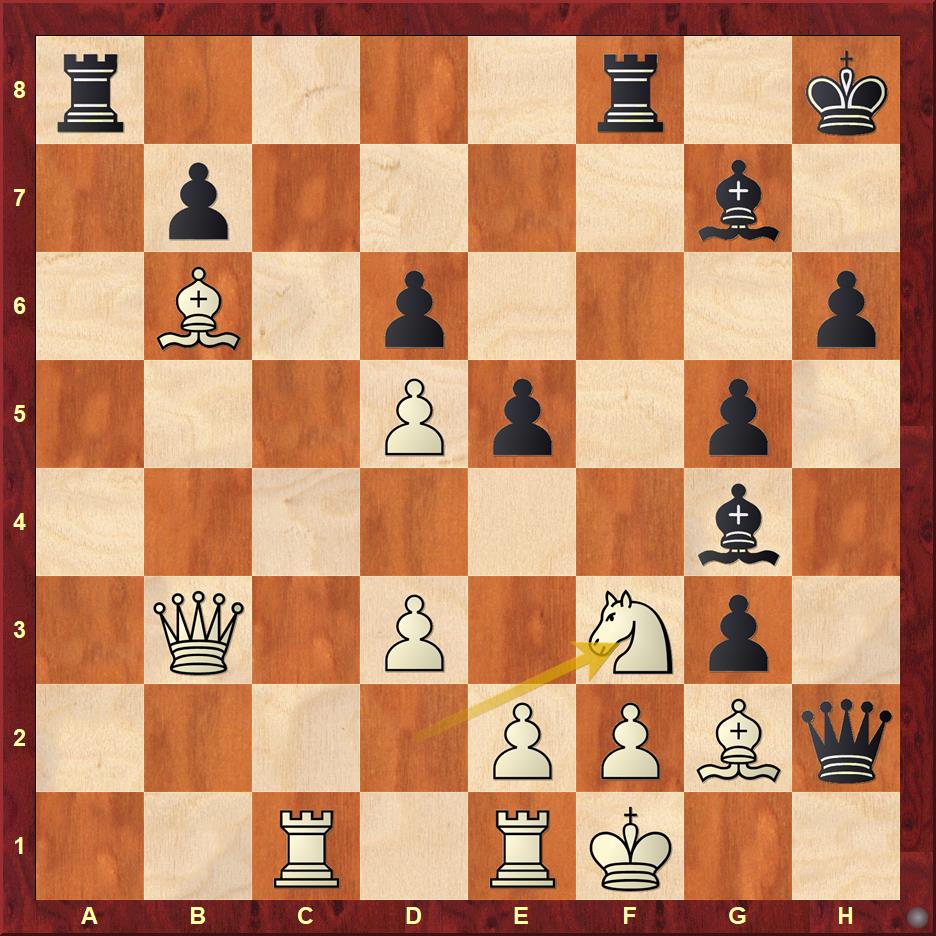 Vijayalakshmi Subbaraman
Vijayalakshmi Subbaraman (born 25 March 1979) is the first female chess player from India to achieve the FIDE titles of International Master and Woman Grandmaster. She has won more medals than any other player for India at the Chess Olympiads. Born in Chennai she learned the game from her father. Her sisters Meenakshi and Bhanupriya are also chess players. She is married to Indian Grandmaster Sriram Jha. Viji won the Asian Zone tournament in 1997 in Teheran, and also in 1999 in Mumbai. In 1996 in Kolkata she became Commonwealth women's champion, a title she won again in 2003 in Mumbai. Vijayalakshmi won the Indian Women's Championship in 1995 (Madras), 1996 (Kolkata), 1999 (Kozhikode), 2000 (Mumbai), 2001 (New Delhi) and 2002 (Lucknow). She took part in the Women's Chess Olympiad with the Indian national team in 1998. At the 34th Chess Olympiad in 2000 in Istanbul she received a silver medal for her performance at board 1, which she repeated in Bled 2002. In 2007, she won the Leonardo di Bona Memorial in Cutro, Italy. She also has three GM norms.
Mikhail Kobalia vs S. Vijayalakshmi, Linares 1998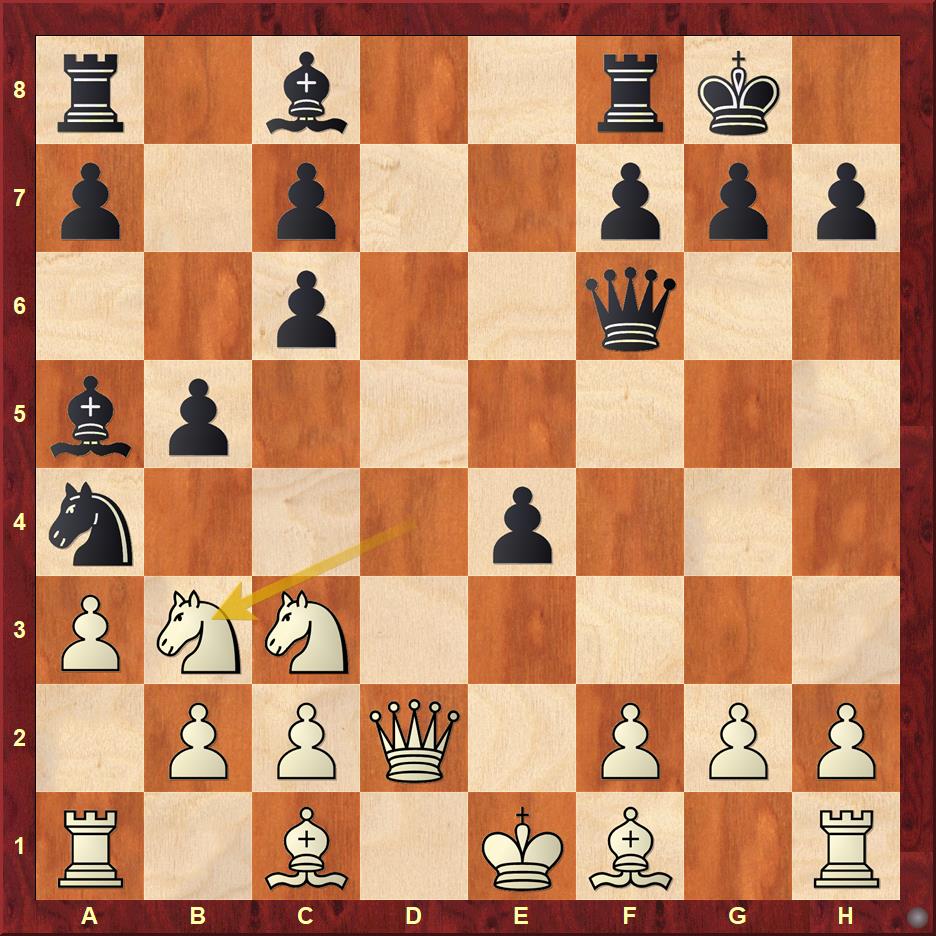 Aarthie Ramaswamy
Aarthie Ramaswamy was born on 28th June 1981. In 1993, she won the India under-12 girls championship. In 1995, she won the under-14 and under-16 girls championships. In 1998 and 1999, she won the under-18 girls national title. In 1999, Ramaswamy won the Girls U18 section of the World Youth Championships, held in Oropesa del Mar, Spain. She became the national champion of India in 2003. She is married to Indian chess grandmaster R. B. Ramesh.
Reefat Bin Sattar vs Aarthie Ramaswamy. Commonwealth Championships, 2003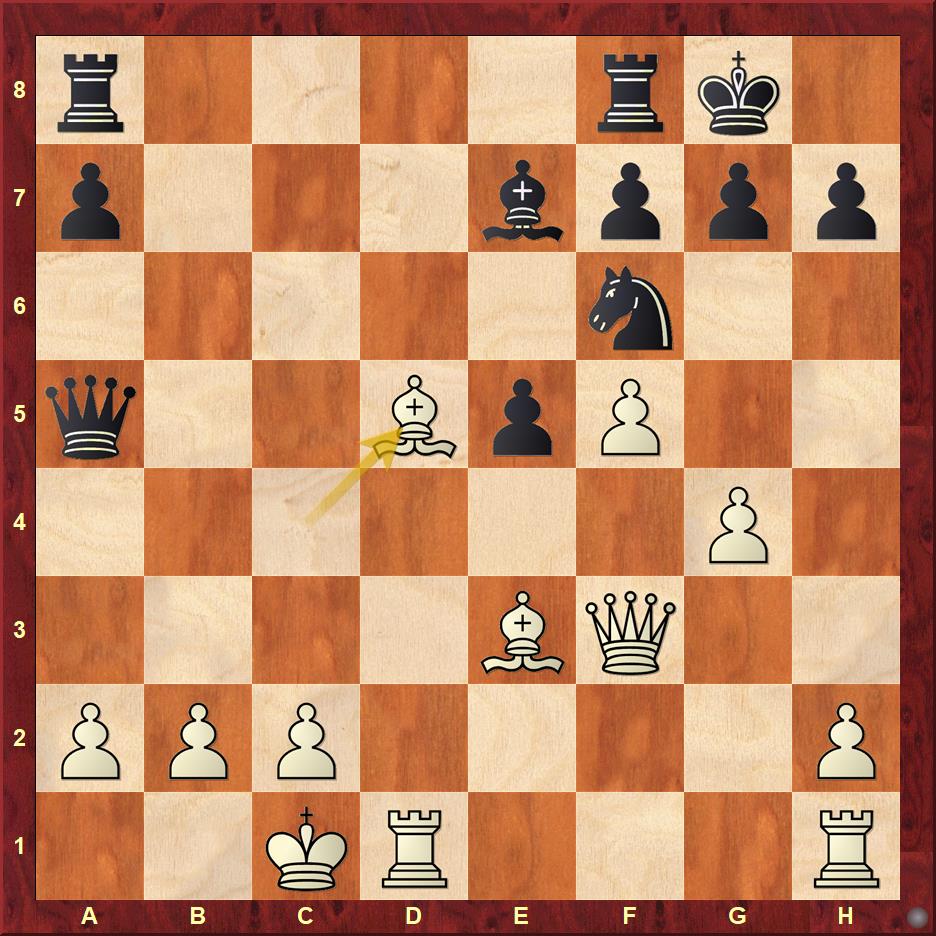 Koneru Humpy
Koneru Humpy (born 31 March 1987) became the youngest woman player in the world to win the Grandmaster title in 2002 at the age of 15 years, 1 month, 27 days, beating Judit Polgár's previous record by three months. In October 2007, Humpy became the second female player, after Polgár, to exceed the 2600 Elo rating mark, being rated 2606. She also won the World title in rapid format in 2019. She won a lot of titles in girls section when she was young, but she also competed in the open section where she became the under-12 Asian Champion. In 2011 she reached the finals of the World Championship, losing the title to Hou Yifan. She is the strongest female player that India has ever produced. On 8th of March 2021, she was awarded the BBC sportswoman of the year award for 2020.
Humpy vs Shen Yang, Nalchik,2008
Nisha Mohota
Nisha is the first WGM from the state of West Bengal. She became the then youngest Woman International Master (WIM) in April 1995 at the age of 14 years, 6 months and 13 days. She held this record for the youngest WIM of India until 1999 when it was broken by Koneru Humpy. Nisha competed in the Women's World Chess Championship in 2001 and 2008. In 2005 Nisha Mohota won the Women's Indian Chess Championship. Nisha Mohota played for the Indian national team in the Women's Chess Olympiads of 2004, 2008 and 2010, Women's World Team Chess Championship in 2013, Women's Asian Team Chess Championships of 2003, 2005, 2008 and 2009, and 2010 Asian Games. What a prolific achiever.
Nisha Mohota vs Soumya Swaminathan, National A 2011, Chennai
Swati Ghate
Swati Ghate, born on 16th of January, 1980 became the Indian national champion in 2006. Hailing from the town of Sangli, Swati worked immensely hard as a youngster to become one of the best chess players of the country. She became a WGM and has also achieved all three of her IM norms. She needs to reach 2400 Elo to become the next International Master of India.
Swati Ghate vs Atousa Pourkashiyan, Asian 2011
Tania Sachdev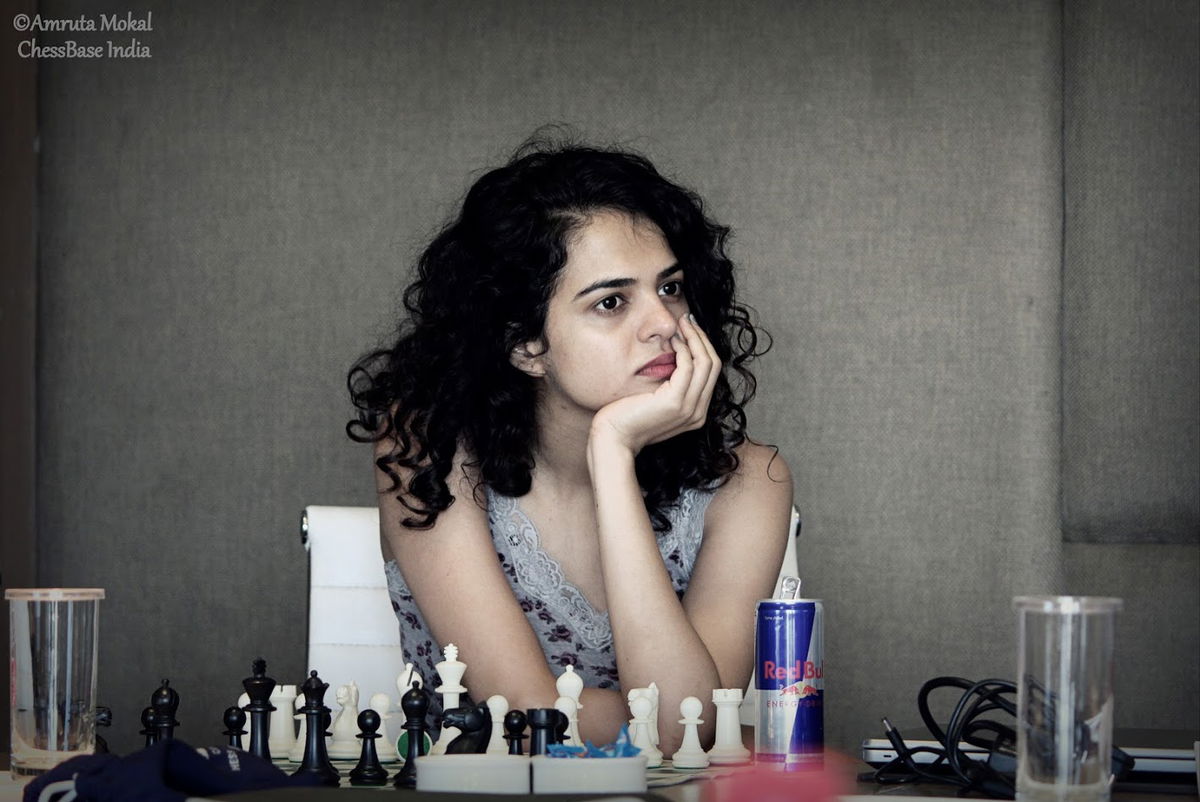 In 2005 Tania Sachdev became the eighth Indian player to be awarded the Woman Grandmaster title. She won India's National Women's Premier Chess Championship in 2006 and 2007. In 2007, she also won the Women's Asian Chess Championship. She was conferred with the prestigious Arjuna Award in 2009. In 2016 Tania became the Commonwealth Champion, a feat she repeated in 2019 as well. She has won numerous medals for the country at Asian and Olympiad team events. Apart from being an IM with two GM norms and a prolific chess player, Tania is also a commentator and one of the most popular chess figures of the country.
Tania Sachdev vs Daniele Vocaturo, Wijk Aan Zee-C, 2011
Kruttika Nadig
A multi-talented personality, Kruttika Nadig became the national champion of India in 2008. She became a WGM and has represented the country at the World Cup and also World and Asian Team Championships. She quit playing chess in the year 2013 after which she became a journalist and a writer. Currently she is an entrepreneur and her business is in the sphere of co-working spaces.
When we asked Kruttika about her best game, she replied, "I haven't thought about my chess games in a very long time, and it's hard for me to pick out my best game right now. But, I think my game against Amruta in the Women's National A in 2009 might be fun to look at. That game is memorable for three reasons. Firstly, I won my first senior national title by winning that game. Secondly, I arrived quite late for the game because my auto rickshaw had abandoned me midway to the venue and I managed to get lost in the streets of New Delhi (no Google Maps back then!) And thirdly, I had made the blunder of preparing against Amruta from White, when in fact my colour was Black. I tried to hide the shock on my face when I finally arrived and saw her sitting on the White side, but I think she might have guessed. Anyway, once I had caught my breath and had some water, I decided to play the Sicilian Dragon, and fortunately my aggression paid off."
Amruta Mokal vs Kruttika Nadig, National A 2008
Harika Dronavali
Born on 12th January 1991, Harika is the second best female player of India. She has won three bronze medals at the Women's World Championships. She has been world no.5 in the past, has won the FIDE Grand Prix in Chengdu in 2016, recipient of Arjuna Award and also the Padma Shri. Trained by NVS Ramaraju, Harika has dedicated her life to the sport. She has won huge number of medals for the country. She is well known in the world of chess for her solid style of play. It's extremely difficult to beat Harika.
Nigel Short vs Harika, Gibraltar 2016
Soumya Swaminathan
Soumya Swaminathan is well known for her attacking brand of play. She was the Indian junior girls' champion in 2005, 2006 and 2008. In 2009 she achieved the World Junior girls title in Argentina. She won the 2010 Indian women's championship with a score of 8½/11. She became the Commonwealth women's champion in 2012 in Chennai. She crossed 2400 for the 1st time in the October 2018 rating list, thereby completing the requirements for the International Master (Open) title. She recently tied the knot with her childhood friend Ajinkya Kurdukar.
Soumya Swaminathan vs Zahar Effimenko, Grand Swiss 2019
Mary Ann Gomes
Mary Ann Gomes (born 19 September 1989) was awarded the title of Woman Grandmaster (WGM) by FIDE in 2008. Gomes was born in Kolkata. She won the Girls Under 10 title at the 1999 Asian Youth Chess Championships in Ahmedabad. In 2005, she won the Asian Under 16 Girls Championship in Namangan, Uzbekistan. She won the Asian Junior (Under 20) Girls Championship in 2006, 2007 and 2008. Gomes also won Women's Indian Chess Championship three times in 2011, 2012 and 2013. She has beaten many grandmasters in her chess career. Here is one of her fine victories against a strong Russian GM.
Evgeny Gleizerov vs Mary Ann Gomes, Groningen 2019
Padmini Rout
Padmini Rout (born January 5, 1994) is a four-time National Women's Premier title holder consecutively from 2014-2017 and was the Asian women's champion of 2018. But that is not all, she won a individual gold medal at the 2014 Olympiad in Tromso on the reserve board. She has won the Commonwealth Championships in 2015. She is a regular member of the Indian team and her tremendous control on nerves has often helped India score crucial victories over the opponent.
Vo Thi Kim Phung vs Padmini Rout, Asian Continental 2018
Bhakti Kulkarni
Bhakti Kulkarni (born 19 May 1992 is two time national champion and the current reigning national champion of India. She won the Asian Junior Chess Championship in 2011 and in 2016 became the Asian women's champion. She is also the first WGM of Goa and has helped to popularize the sport immensely in her state with her prolific achievements.
Bhakti Kulkarni vs Shyam Nikhil, HD Bank 2018
Additional Links for reading
Rohini Khadilkar becomes a WIM
Gender Trends - a wonderful article on ESPN by Susan Ninan
Chess Notes 6201 on Miss Fatima by Edward Winter
A lot of the information about the players has been taken from Wikipidea
**If you have any feedback on the article, please let us know in the comments section below.
---