Levon Aronian relocates to Saint Louis and will represent the USA
In a breaking announcement, world no. 5 Levon Aronian announced that he would be switching his federation from Armenia to the USA. He was invited by American entrepreneur and philanthropist Rex Sinquefield and Aronian has accepted this offer. This means that America will now have five players in world top 20 and an extremely formidable chess team. Why did Aronian, who is a great patriot and lover of his country Armenia, make this decision? In a detailed statement he speaks about the lack of support received from the Government as being the main reason for his decision.
The Saint Louis Chess Club announced that Grandmaster Levon Aronian will relocate to Saint Louis and represent USA in future competitions. "I am sincerely proud to have had the honor of making a significant contribution to the greatest achievements of Armenian chess", says Levon. "Clearly, it is impossible to reach world heights in chess without the huge amount of work done at home and through the support of my fellow countrymen. I truly appreciate the personal attention and support that I received from the third President of Armenia Serzh Sargsyan for many years."
The 38-year-old Armenian GM first made a name for himself by winning the 1994 World Youth Chess Championship. Aronian went on to lead the Armenian national team to three Olympiad gold medals (2006, 2008, 2012) and one World Team Championship gold (2011). Throughout his career Aronian has amassed many individual victories as well, including the World Cup (2005, 2017), Linares (2006), Corus/Tata Steel (2008, 2011), Norway Chess (2017), Saint Louis Rapid & Blitz (2017, 2019) and the Sinquefield Cup (2015, 2018). Levon Aronian is also a world champion in three formats; he is a former Chess960 World Champion (2006, 2007), World Rapid Champion (2009), and World Blitz World Champion (2010).
"Levon played in our first-ever Sinquefield Cup in 2013. I've come to know him over the years to be a fierce competitor and true gentleman. He represents the best of our sport." said Rex Sinquefield, co-founder of the Saint Louis Chess Club. "When he came to us with interest in moving to Saint Louis and representing the U.S., I could think of no one better. We welcome him with open arms." The Saint Louis Chess Club has become a second home to Aronian. After winning the 2019 Saint Louis Rapid & Blitz, he spoke fondly of his many visits to the Central West End. At the closing ceremony he remarked, "I love playing in the city of Saint Louis, where chess players are proud to be chess players and we're loved, and that is mainly thanks to the Sinquefield family."
Aronian joins dozens of other chess players who have decided to make Saint Louis, the nation's chess capital, their home. The "Sinquefield Effect" is largely credited with the resurgence of American chess over the last decade. Aronian is currently ranked number five in the world, and he will join fellow world top-20 players Fabiano Caruana, Wesley So, Leinier Dominguez and Hikaru Nakamura to represent the United States.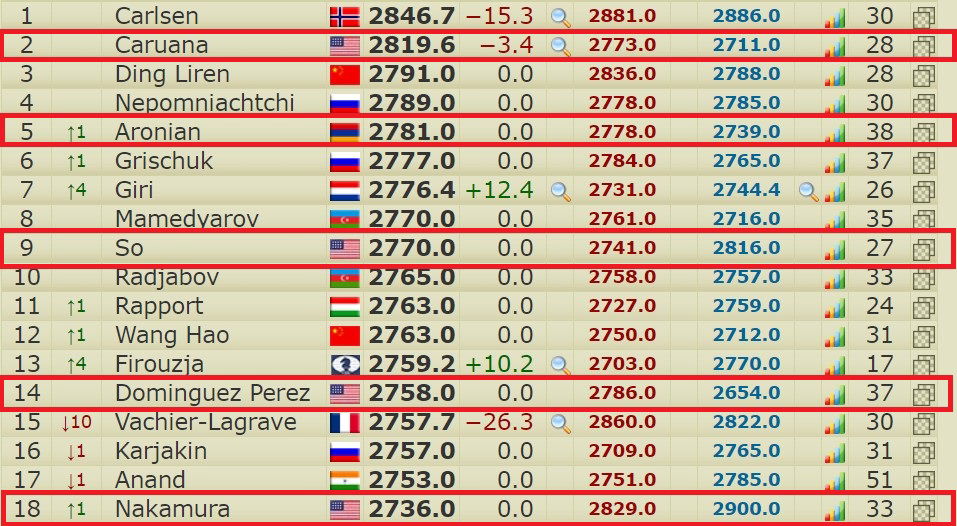 Aronian's statement
Aronian informed the Armenian Chess Federation and his followers on Thursday, February 25, 2021 by stating wit a detailed statement on Facebook which we produce below. It is translated from Armenian:
"Last year was too hard for all of us: epidemic, war, in my case, also personal adversity and absolute indifference of the state towards Armenian chess. I was facing the choice to leave my life's job or move to where I was appreciated. After more than a year of waiting for the fulfillment of current government promises, I realized that I had to make a breakthrough decision and leave my native country. Obviously, every year of expectation of change is a wasted year from my sports career. And I appreciate my family, especially my mother's sacrifices.
I'm sincerely proud of having had the honor of making a significant contribution to the greatest achievement of Armenian chess: three Olympic gold, gold in the world and European championships, two world cups, a number of individual and team victories. I think it's clear that it's impossible to achieve world heights in chess without huge and long-term work and targeted support of the state. It is important to note that the third president of Armenia Serzh Sargsyan's personal attention and important support for years in our chess successes.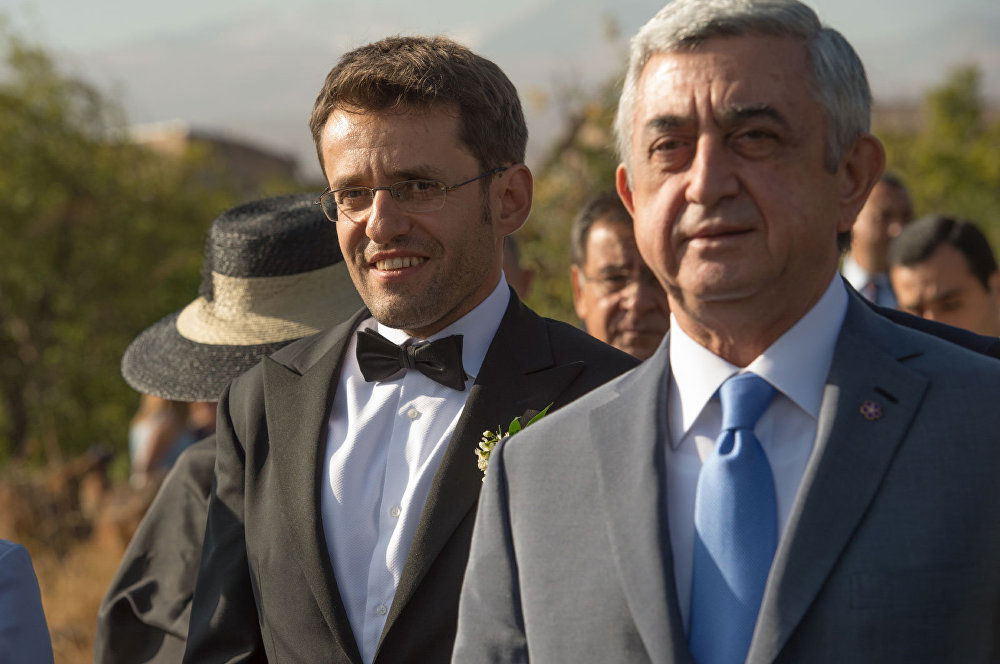 After the revolution in 2018, the new government promised to continue the line, but the promise was limited to only one year of partial assistance, after which it stopped. Meanwhile, the chess arena was invaded by absolutely ignorant new sports state figures who have rewritten our successes to themselves, began to self-proclaim even through blackmail. They managed to divide the chess solid family and sphere into chaos. I have tried many times to meet the former minister of education, science, culture and sports Arayik Harutyunyan, as well as Prime Minister. The only meeting which happened was set for strictly 15 minutes.
All my attempts to suspend the devastating decisions in the chess sphere have been overthrown. I still failed to explain to the new government that chess is a great legacy in our country and that our successes in this sphere are perhaps one of the biggest achievements in our country. Personally, Armenian chess victories for me are the second most important after our victory at Artsakh in 1992-1994. I couldn't pass on the simple truth that I ask for state support not for me personally but for our successes to serve and bring glory to our homeland, which for decades may not have Armenia anymore.
The answer was: ′′ Our experts find that Levon Aronyan has no more potential ":Immediately after this ′′ verdict ′′ at Stavanger's prestigious tournament, I beat both the world champion and the number two player in the world. I've received many attractive offers from different countries for years, including great American philanthropist and chess lover Rex Sinquefield who repeated his offer to move to the United States every year. The role of my state in my chess development has been priceless and no material value could compare to the respect that the chess player enjoyed in Armenia. I would like to express my gratitude to the respected Rex Sinquefield for still believing in me today. Thanks also to Fabiano Caruana, who is America's strongest player, supports me and shares my decision to be teammates. I am very grateful to my family, relatives, friends and all that people who know my principles and understand me.
My mother often repeats the Armenian saying. ′′ God gives every man a test in his own way ": There have been many trials in my life, and every new one I accept with humility and willingness to be better than yesterday. I hope I overcome this one with dignity. I am sure that time will pass and chess will return to its status in Armenia. Instead of closing chess schools and departed devotees, we will see again respect for the sport where we, as a nation and country, had and I think we will still have our stable place Until then, I want to assure you once again that I am connected with all the threads of my homeland and I will continue to do my best and impossible for my country from a distance."
---