13th KIIT GM Open R1: 10-year-old Sathvik Adiga stuns GM Raset Ziatdinov
10-year-old 1607-rated Sathvik Adiga scored the biggest upset of the first round against GM Raset Ziatdinov (USA, 2224). The 13th edition of KIIT International Chess Festival witnesses the participation of 174 players including 11 GMs, 14 IMs, a WGM and 3 WIM in Category A from 10 countries across the world including India. The Category B (Below 1900) has a total participation of 327 players. The total prize fund of the festival is ₹25,00,000. Category A, B and C has the prize fund of ₹13,00,000, ₹600000 and ₹600000 each respectively. Category C starts on 26th May. Round 2 starts today at 3:00 p.m. IST. Photo: Aditya Sur Roy
A smooth start for the top seeds
The top seed of the event is Tajikistan no.1 GM FST Farrukh Amonatov (2622). The highest rated Indian player in the event is GM Laxman R R (2420).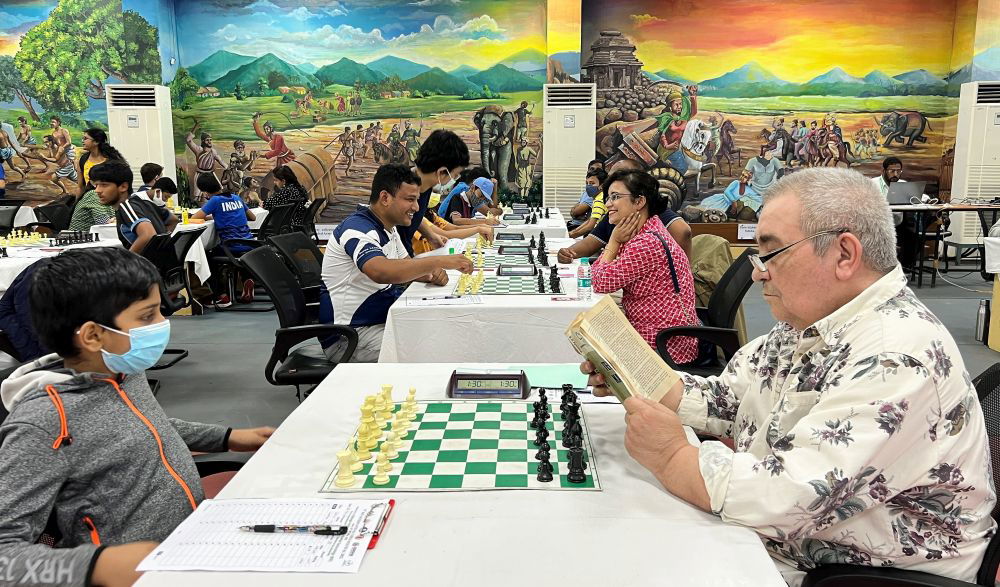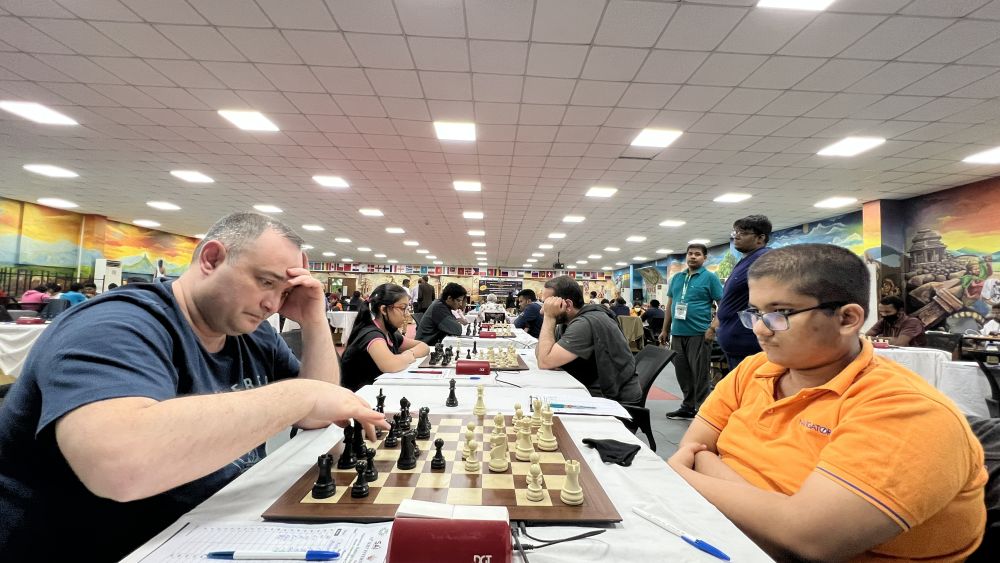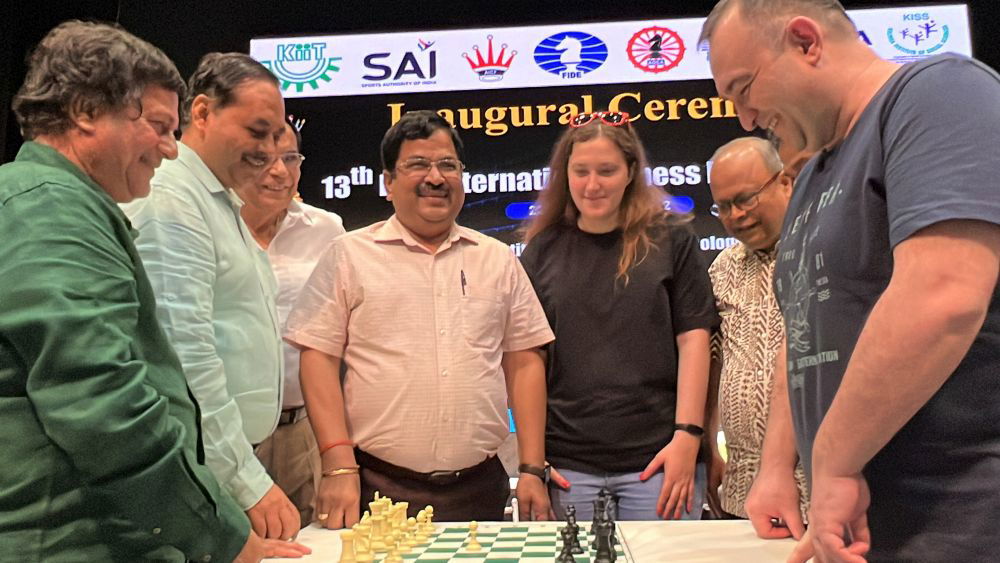 Prof.Achyuta Samanta, Founder of KIIT and KISS, Hon'ble MP Kandhamal, Sushil Kumar Lohani, IAS, Principal Secretary to Govt. of Odisha, Ranjan Mohanty, AICF Joint Secretary, Debabrata Bhatta, Joint Secretary, All Odisha Chess Association and IM FST Sekhar Chandra Sahu were present at the Inauguration Ceremony.
Video Gallery
For more Inauguration Ceremony and Round 1 photos of Category A and Category B, please click at the respective links.
A total of 174 players including 11 GMs, 14 IMs, a WGM and a WIM are taking part from 10 countries across the world including India in Category A. The tournament is organized by All Odisha Chess Association & KIIT University from 22nd to 29th May 2022 at KIIT University, Bhubaneswar, Odisha. The ten-round Swiss league tournament has a time control of 90 minutes + 30 seconds increment from move no.1.
Replay Round 1 games
Round 1 results
Round 2 pairings
---