Preparation made easy: the ChessBase 15 Playerbase
The ChessBase 15 Playerbase is a very useful tool. It helps you to find information about other players: the openings he plays and how well he plays them or his rating development. Sometimes this information even comes with one or several photos of the player. And you can search online or offline. Design: ChessBase
ChessBase 15 Playerbases, online and offline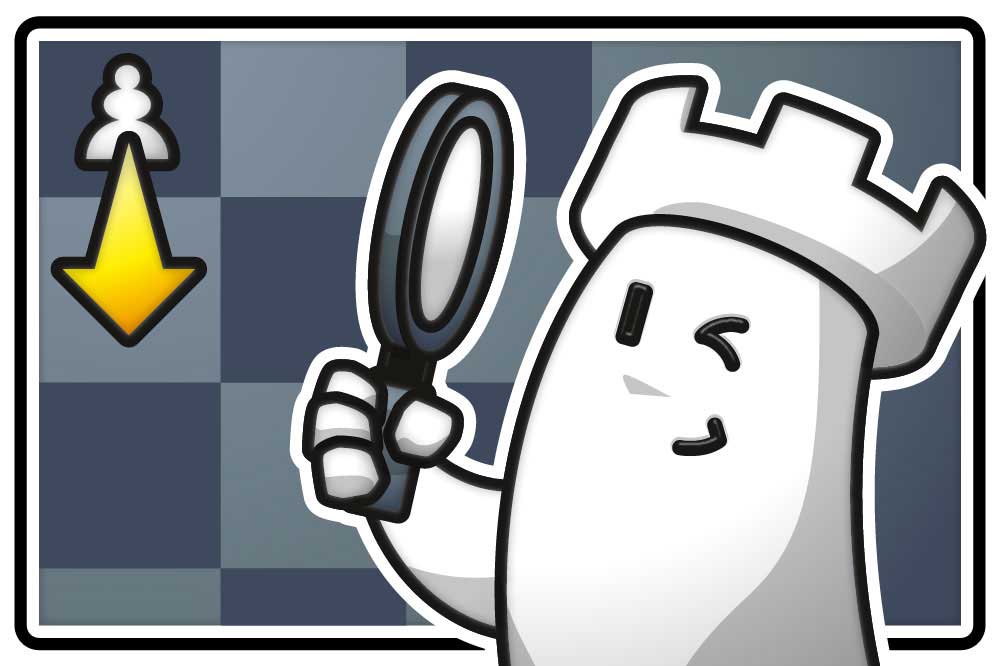 1) Searching players online
Nowadays, most chess players work with the online playerbase. This database is automatically updated and information that is accessed online is automatically saved locally on your computer.
However, for the online player search you do need an internet connection – the only "disadvantage" of the online database.
To search for a player in the online database go to "Home" -> "Find Player":
Now, enter the name of the player you search into the search mask:
A list with names appears. By double-clicking on the name of the player you are searching for and by selecting "Details" you do get his or her ID-Card.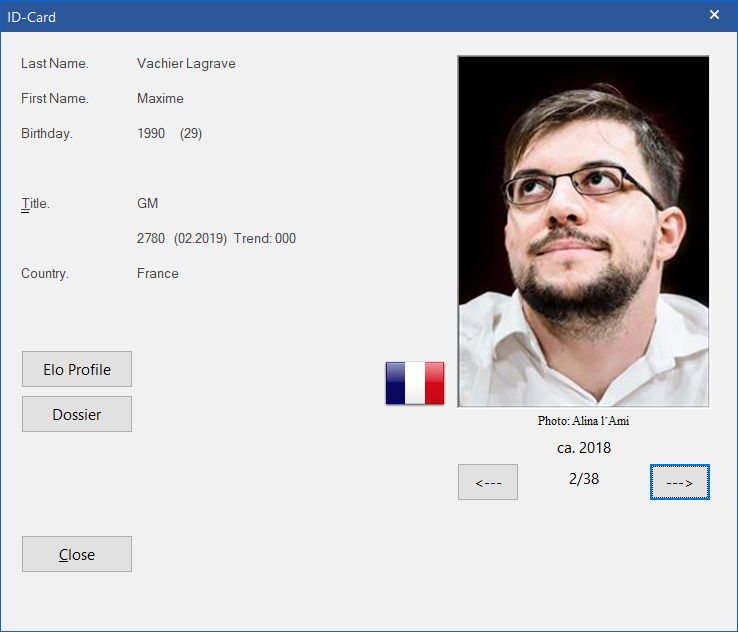 The "Elo Profile" shows the rating development of the player, "Dossier" shows the repertoire and the favourite openings of the player and how successful he or she has played these openings.
The Dossier
2) Playerbase (offline)
The Playerbase is a database that is saved locally on your computer. If you buy the Mega 2019 you can download the playerbase and install it on your computer. With the regular updates of the Mega you also receive updates for the playerbase to keep the database always up to date.
Use your Mega 2019 serial number to activate the automatic update to receive new games and player data every week.
If there is a more recent version of the database which is currently installed on your computer, the program asks whether you want to download the newest version of the playerbase.
Click "Yes".
"Home" -> "Updating Players" also updates your Player Database.
If the Playerbase is up to date the following message appears:
About the Author
Chief editor Spanish ChessBase website es.chessbase.com, tutorials, marketing.

---