Meet Abhimanyu Mishra, the youngest IM norm maker in the world
10-year-old Abhimanyu Mishra is a very special talent in the world of Chess today. Recently, he scored his first IM norm at the Chess Max Academy GM norm tournament becoming the youngest IM norm maker ever. Prior to this, the record was held by the Indian wunderkind Praggnanandhaa R. which Abhimanyu has bested by 43 days! A participant of the elite Young Stars camp conducted by Kasparov Chess Foundation, Abhimanyu has also held the record of being the highest rated under-9 player in the World and becoming the youngest National master in the history of US Chess at the age of nine. Today in this article we explore the talent of this rising Chess star and try to understand the factors that are in play shaping his genius.
The game of chess in modern times is no stranger to child prodigies. It is no secret that most of the world's best chess players today were initiated to the game extremely early in their lives. The current World Champion Magnus Carlsen himself became a grandmaster at the age of just thirteen years and four months. Back in 2004 this was the record of being the second youngest GM in history which since then has astonishingly required updation quite a few times. As chess continues to turn more and more into a young man's sport, we in this article explore another up-and-coming talent whose extraordinary precocity in the game of sixty-four squares is grabbing all the eyeballs.
Nine-year-old and already a master!
Abhimanyu was taught the rules of the game by his father when he was just two-and-a-half-year old. By three, he became well accustomed with the way pieces moved on board and kept practising the game on a regular basis. The turning point came when he was put to touch with the twelfth Grandmaster of India Magesh Chandran Panchanathan and his Kings and Queens Chess Academy in New Jersey, USA. Things started to move rapidly and in the right direction for Abhimanyu as only in few months he became (at the age of five) the youngest USCF rated player in USA.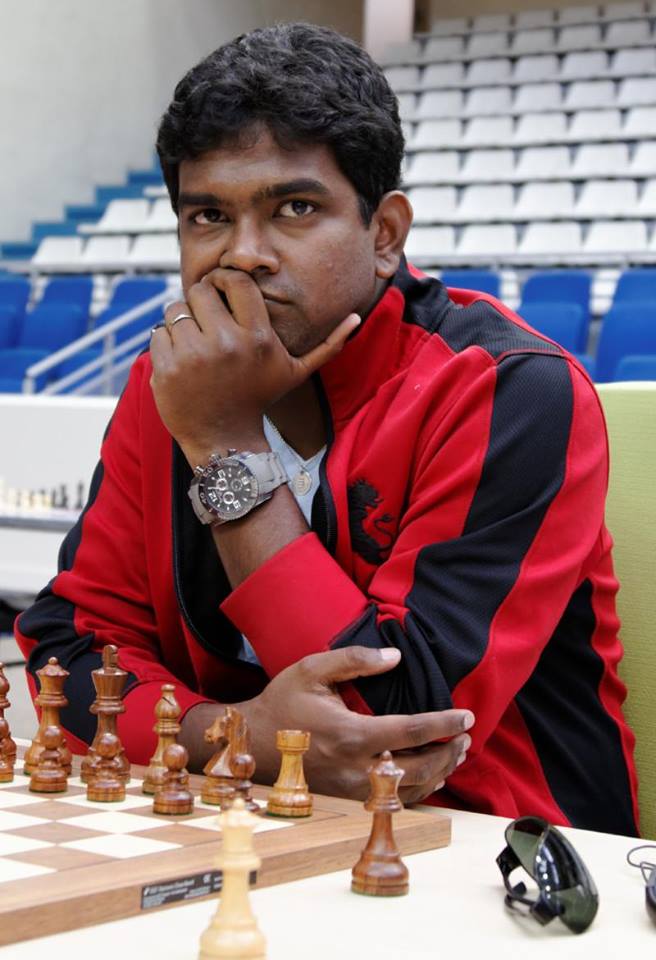 Next, it was coach Anuprita Patil who set the foundations in Opening theory and inspired him to constantly learn new lines and variations. Working with her turned him into a more matured player.
It was time to set bigger goals now, Abhimanyu started taking one on one lessons online from GM Arun Prasad Subramanian. This furthered his knowledge in middlegames and openings. Arun Prasad worked intensively to broaden Abhimanyu's opening repertoire.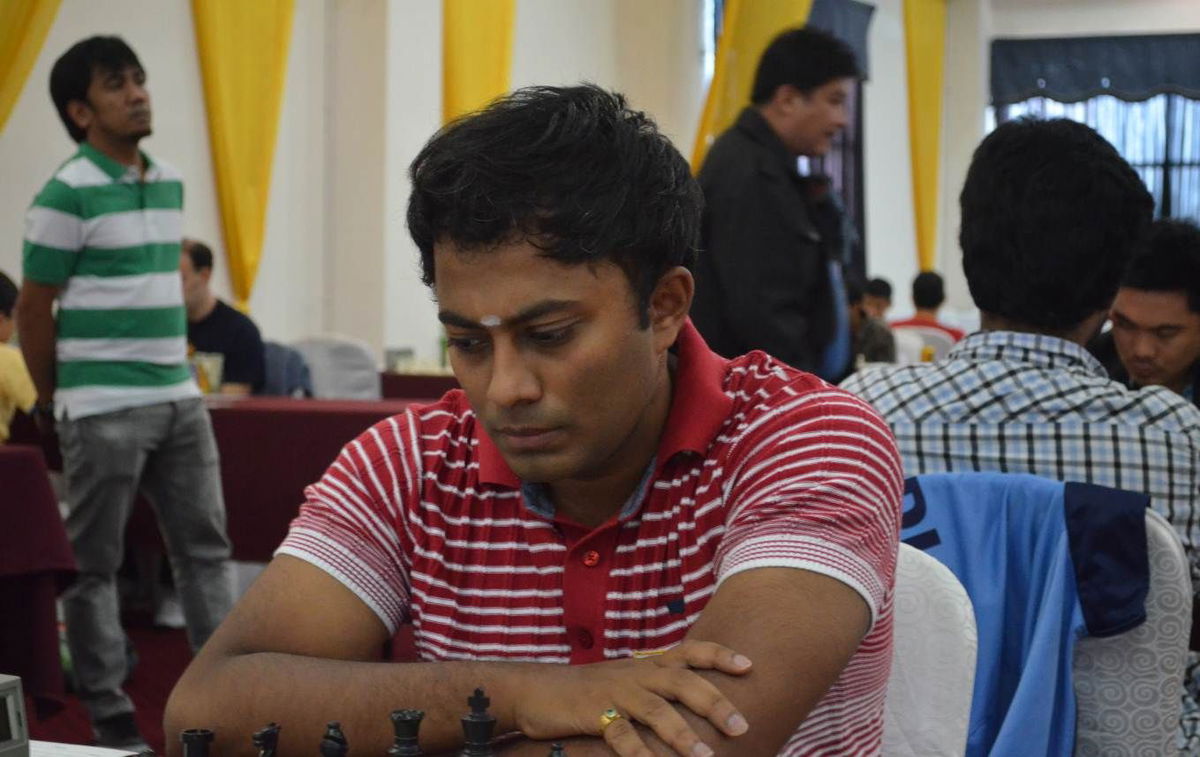 World Cadets 2017, Brazil
Next, the most important event that occured in Abhimanyu's Chess career was the World Cadets 2017 (Under-8) held in Pocos de Caldas, Brazil. Here he started as the top seed and was on board 1 for all 11 rounds. He took the tournament by storm with straight 8 out of 8 victories. But then drew the 9th round and could not perform well in the last two rounds to lose against lower rated players under pressure which finally led him to settle for the Silver Medal.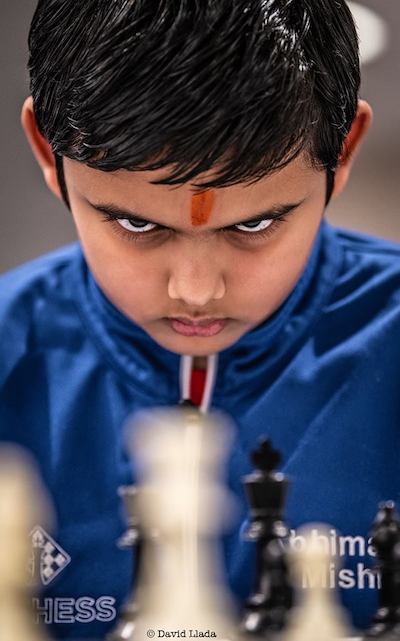 In the subsequent weeks he defeated the Under-10 gold medalist and Under-12 PAN American gold medalist of the same tournament and became the youngest ever National Master in US chess history at the age of nine years and two months, beating the previous record of nine years and three months held by Liran Zhou. Before this, he had also made the record of becoming the youngest National Expert at the age of seven years and six months.
Kasparov Chess Foundation - a world of new opportunities
Eventually, Abhimanyu became the highest rated under-9 player in the world as well and this opened up doors to new possibilities. In November 2018, he was invited by Kasparov Chess foundation (KCF) for intense three day long assessment by the legendary World Champion Garry Kasparov. He was youngest of all the invited players who came from all across world, yet he was able to clear it in his very first attempt.
Thanks to KCF, Abhimanyu is now being mentored by GM Alex Chernin on a quarterly basis. KCF also provides him the special opportunity to interact with former World Champion Garry Kasparov every 6 months where he is asked to present some of his recent notable games for feedback. Being able to present his games to his greatest idol itself serves as a constant motivation for the young boy to give his best in every single game he plays.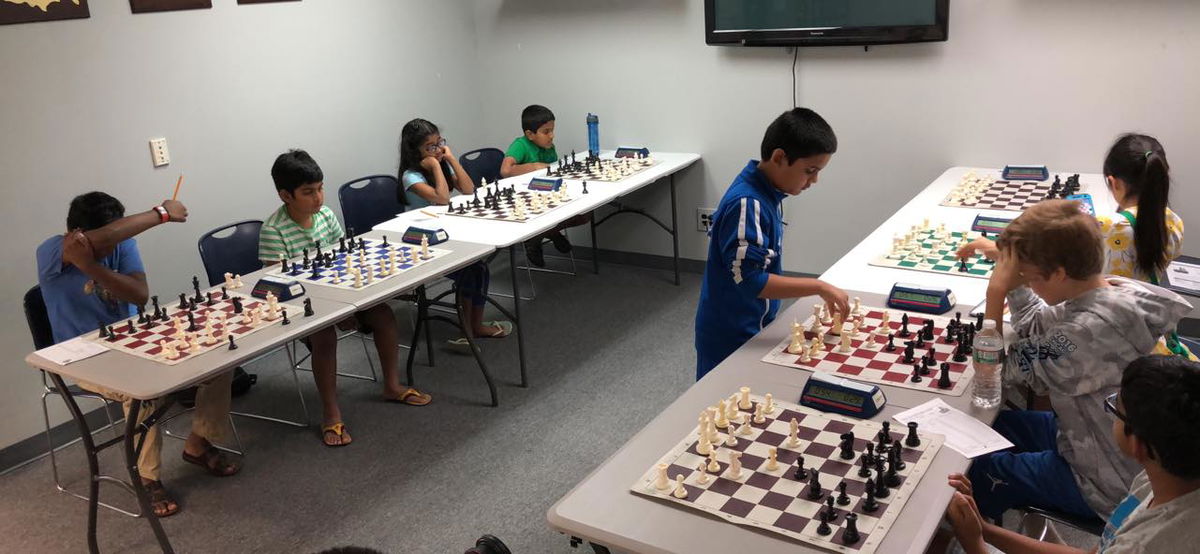 Below is one of his favourite games from the Chess Max Academy GM norm event which he played against another talented youngster, International Master Andrew Hong. He has kindly sent us this game with detailed annotations.
Abhimanyu is inspired to break both GM Praggnanandhaa's youngest IM record (10 years and 10 months) and GM Karjakin's youngest GM record (12 years and 7 months) and he puts in extra hours towards that end. We at ChessBase India wish him the best in all his future endeavours and hope that he grows into a world class player soon!
Says Hemant, Abhimanyu's father, "All of this training, travelling to tournaments and pursuing a chess career takes quite a bit of toll financially. If people out there who believe in Abhimanyu's talent and would like to contribute towards his chess career, it would be a big help". You can contribute towards Abhimanyu's chess career via this PayPal link.
---