New: Mihail Marin: Tactic Toolbox Italian Game
by ChessBase Shop - 19/12/2022
The highly popular Italian game (traditionally known as Giuoco Piano, meaning the quiet game in Italian) is mainly a positional opening. This is even more obvious in the systems with d2-d3 (Giuoco Pianissimo, the quietest game), in which White refrains from an early fight for the centre. With all the pieces and pawns on board, there are many latent tactical possibilities for both sides. If you have gotten Mihail Marin's new DVD - A Repertoire against the Italian Game, then this Tactic Toolbox will certainly be a nice addition to increase and strengthen your opening arsenal. Photo: ChessBase
Mihail Marin: Tactic Toolbox Italian Game
This video course is intended as a tactical guide for Black, featuring themes such as the tactical abilities of the c5-bishop and the relatively restricted c6-knight, the kingside attack and the fight for the centre. Since the structure is almost symmetrical, the author has also examined a few examples with mirrored ideas, such as the tactical abilities of White's light-squared bishop. In doing so, his aim is to widen the viewers' understanding of certain ideas, but also to warn them about the potential tactical dangers. The author hopes that the spirit of the examples on this video course sweep away the common fear that chess will be extinguished by draws.
• Video running time: 5 hours 18 minutes (English)
• With interactive training including video feedback
• Extra: Database with further examples
System Requirements
Minimum: Dual Core, 2 GB RAM, DirectX 11, graphics card with 256 MB RAM, Windows Media Player 9, ChessBase 14/Fritz 16 or included Reader and internet access for program activation.
Recommended: PC Intel i5 (Quadcore), 4 GB RAM, Windows 10, DirectX11, graphics card with 512 MB RAM or more, 100% DirectX10-compatible sound card, Windows Media Player 11 and internet access for program activation.
MacOSX
Minimum: MacOS "Yosemite" 10.10
About Mihail Marin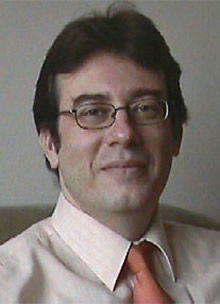 GM Mihail Marin, born in 1965, has several times been Romanian champion, played in 12 Olympiads (earning an individual bronze medal in 1988) and first made the leap over the Elo barrier of 2600 in 2001. Marin possesses a rare gift for a grandmaster — he is able to explain in readily comprehensible terms the ideas behind moves, variations and positions. This ability is there for all to admire in his contributions to ChessBase Magazine. Marin has written or co-authored more than a dozen books which have earned the highest of praise, among them are "Secrets of Chess Defence" and "Learn from the legends". Marin lives in Bucharest and is married to women's FIDE Master Maria Yugina.
---