New: Chris Ward - Sicilian Dragon: The Real Deal!
by ChessBase Shop - 14/10/2020
English Grandmaster Chris Ward is an expert in the Sicilian Dragon, and wants to share his knowledge, debuting as a Fritztrainer. The British Championship Master's fun, entertaining spirit, and his soothing voice, keeps us hooked to his first part on how to play the Sicilian Dragon with plenty of current variations. The popular opening was recently played by Hikaru Nakamura, but also Veselin Topalov has used the powerful system in his best times with his very own variation. GM Ward doesn't want to dissect the variations too much, but rather give interesting new ideas for strong attacking play, creative moves and solid defending.
Chris Ward: Sicilian Dragon: The Real Deal!
Part 1: Understanding The Dragon
A two DVD series taking a look at Black's most aggressive response to 1.e4 from both a principled and theoretical perspective. In this first part, the emphasis is on themes and ideas as the viewer is armed with tactical and positional motifs and concepts after 1.e4 c5 2.Nf3 d6 3.d4 cxd4 4.Nxd4 Nf6 5.Nc3 g6. From the basic weaponry of the legendary Dragon bishop, maximising the c-file and traps and zaps, through to more complex topics such as prophylaxis and when to use the e-pawn, so many finer points are covered here.
Whatever your level, this is designed to develop your comprehension of this ultra-exciting opening so as never to leave you reliant on parrot-fashion learning. No, we have a slightly bigger bird in mind and whilst theory and assessments on variations may change, this information is timeless and guaranteed to develop your understanding and breathe fire into your chess!
• Video running time: 5 hours 20 min (English)
• With interactive training including video feedback
• Extra: Database with model games
System requirements:
Minimum
Pentium III 1 GHz, 1 GB RAM, Windows 7, DirectX9 graphic card with 256 MB RAM, Windows Media Player 9 and internet connection for program activation.
Recommended:
PC Intel Core i7, 2.8 GHz, 4 GB RAM, Windows 7 / 8 or 10, DirectX10 graphic card (or compatible) with 512 MB RAM or better, 100% DirectX10 compatible sound card, Windows Media Player 11 and internet connection for program activation.
About the Author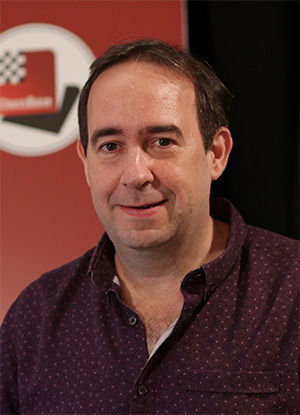 Chris Ward is an English grandmaster who gained the title after becoming British Champion in 1996. Being a successful tournament player and popular chess commentator, he is also a well-known endgame and opening theoretician who has authored a large number of books, among them the bestselling "Winning with the Dragon 1 & 2". Last but not least, Ward enjoys an excellent reputation as a chess coach, having mentored many teams and youngsters in and outside Britain. Maybe his talent for teaching is in his blood - he is also a passionate Salsa dancer and instructor!
---