Antonio Viani wins double in France
IM Antonio Viani D'cunha scored an unbeaten 7.0/9 to become champion in 5th Liffré International Open in France. He finished a half point ahead of the runner-up IM Pierre Bailet of France. IM P Konguvel also scored 6.5/9 and he finished shared second. GM Sundararajan Kidambi and IM Satyapragyan Swayangsu scored 6.0/9 each to finish at shared seventh position. All four Indians who participated in this tournament finished in top ten. Antonio also won the Blitz event by scoring 8.0/9 and suffering only one loss. He finished a full point ahead of the runner-up Raphael Lemasle of France. A brief report of the tournament with games and photos. Photo: Anne Ruhlmann / Liffré Open 2019
Antonio Viani wins 5th Liffré Open International
IM Antonio Viani D'cunha scored an unbeaten 7.0/9 to win 5th Liffré Open International. He defeated strong Indian GM Sundararajan Kidambi in the final round to win the tournament.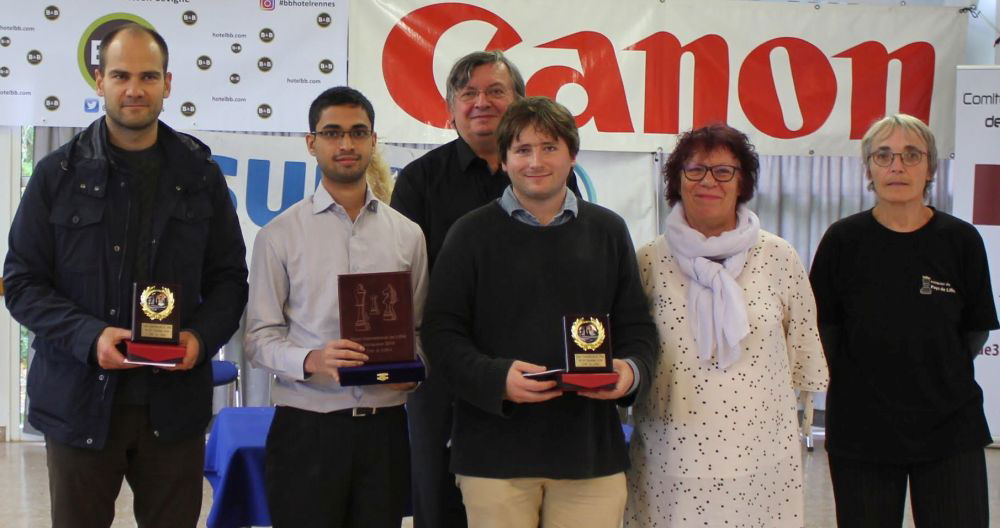 Antonio also won the Blitz event with a score of 8.0/9, suffering only one loss in the third round of the tournament. He finished a full point ahead of the runner-up Rafael Lemasle.
Antonio's best win was against compatriot IM P Konguvel in round 7. The eventual champion played the rook endgame correctly which eventually made Konguvel commit an unforced error which helped him secure the full point.
Antonio - Konguvel, round 7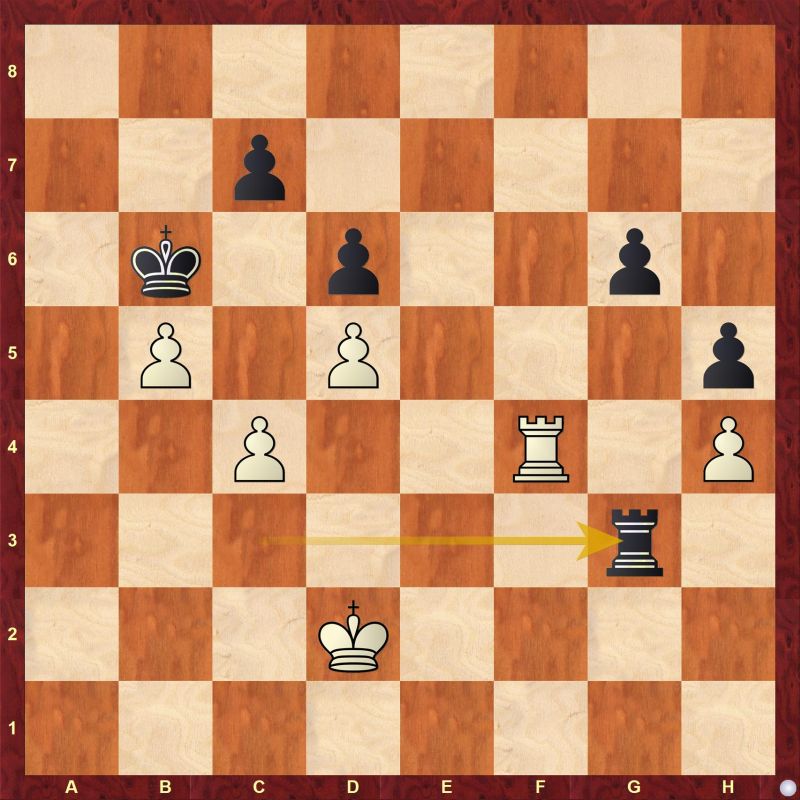 In the final round, Antonio faced another compatriot in the form of strong GM Sundararajan Kidambi.
Kidambi - Antonio, round 9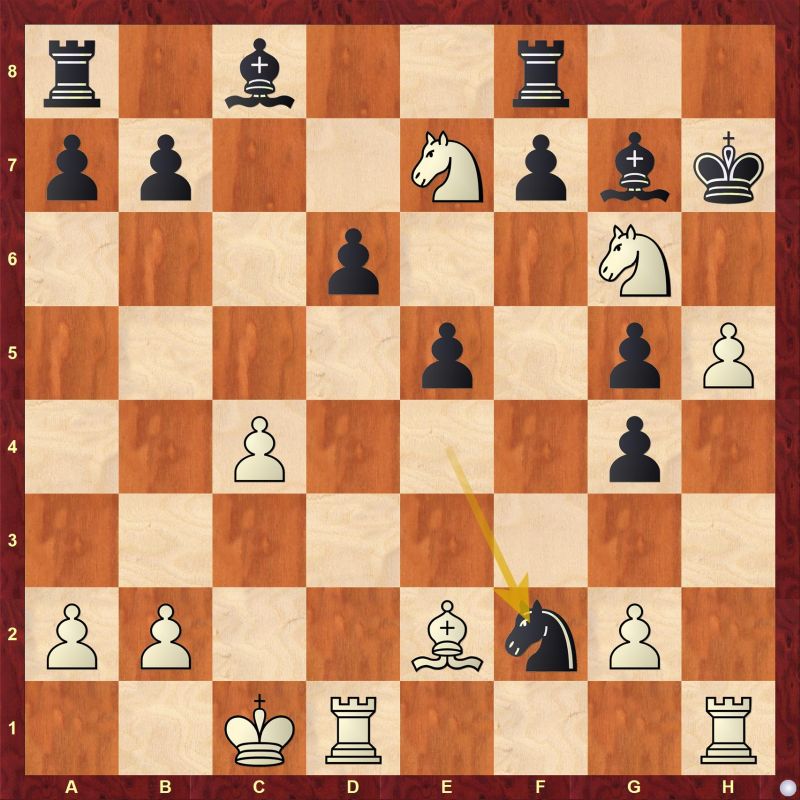 Photo Gallery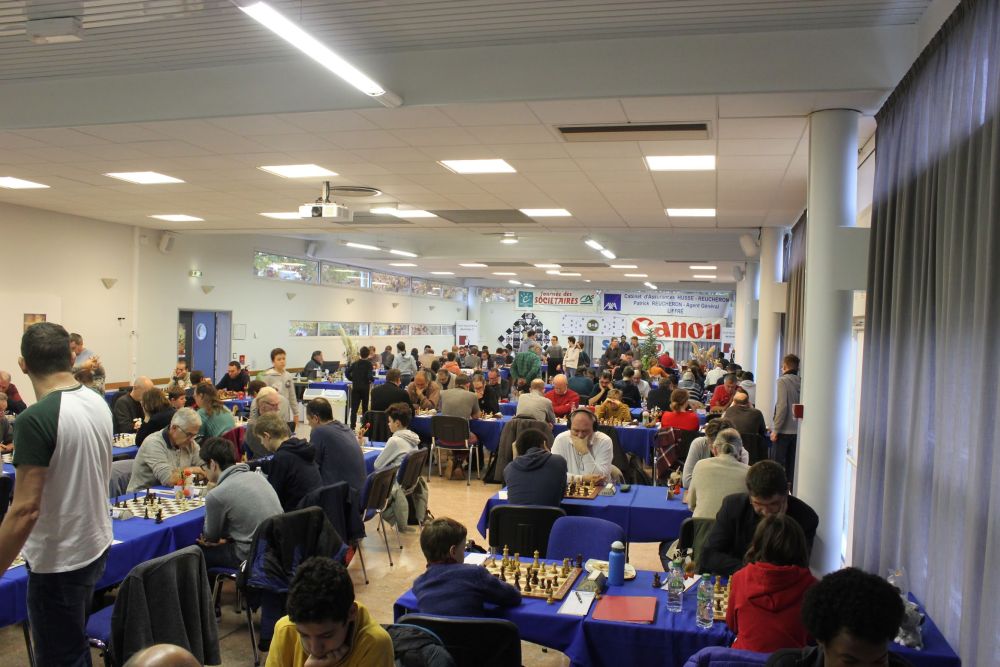 Fun Fact
All four Indian players finished in top 10. In all five editions of the tournament, Indian players have always participated in this event. With the exception of the year 2018, all previous editions were won by Indians, 2015 - Stany, 2016 - Thejkumar and 2017 - Venkatesh.
Final Standings in the Open A section
Links
---