Ravi on the rise - Ravi Teja S on his performance at the Indian Championship 2019
The National Senior Championship 2019 turned out to be a splendid event for Ravi Teja S. The 26-year-old employee of the Indian Railways went to play the tournament in Sikkim with his wife WFM Anusha NLV and came ahead of many strong Grandmasters of the country. He defeated players like Lalith Babu MR and Sandipan Chanda to clinch the third spot just behind Aravindh Chithambaram and Akash G. So how did Ravi do it? In a candid interview with ChessBase India, he speaks at length about his games, his mindset during the rounds, and much more.
International Master Ravi Teja of RSPB started off the National Senior Championship event as the sixteenth seed but secured a commendable third place finish ahead of several strong Grandmasters like Abhijeet Gupta, Vaibhav Suri, and Lalith Babu MR. Ravi scored an impressive 8.5/9 points and clinched a hefty cash prize of rupees three lakh with his powerful performance.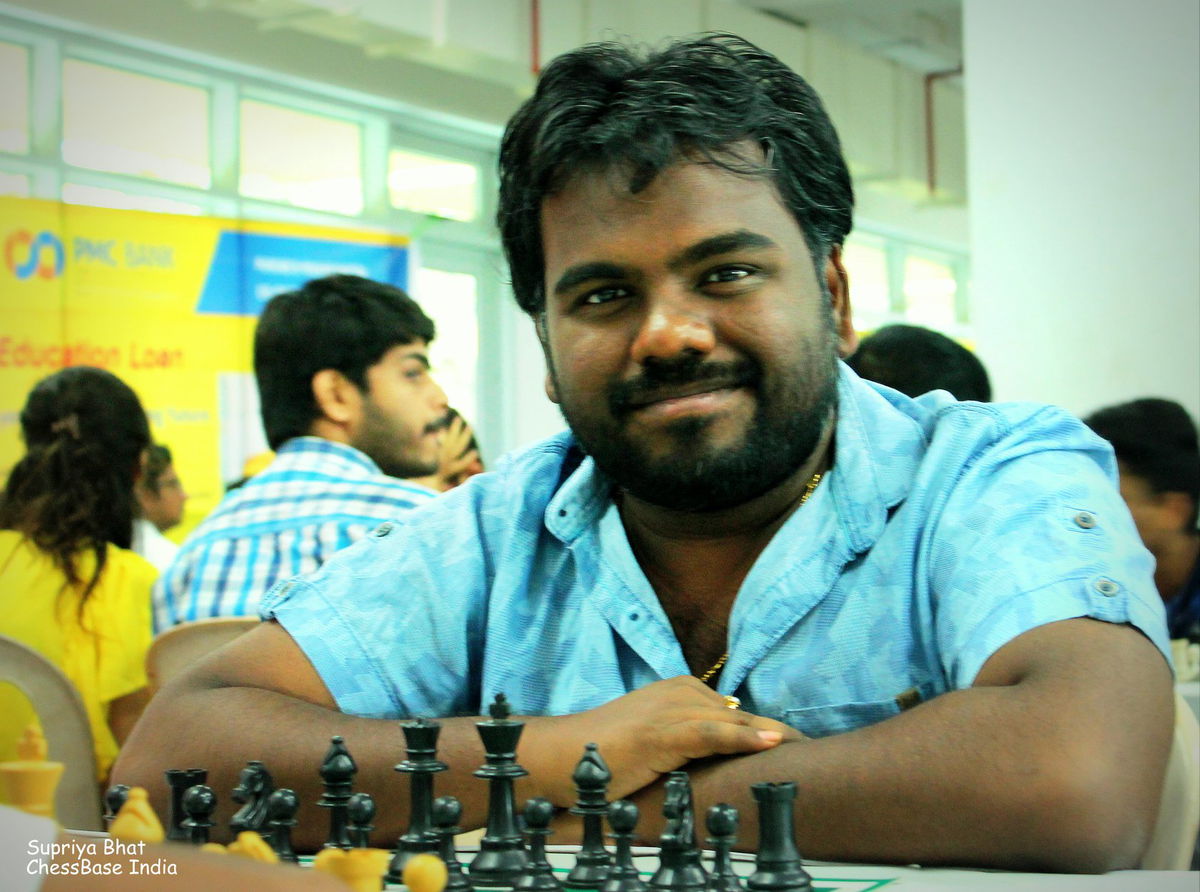 Ravi Teja on his third place finish at the National Senior Championship 2019
ChessBase India: How happy are you with your third place finish at the National Senior Championship 2019?
Ravi Teja: I am Very Happy with the result in such a strong line up of participants.
ChessBase India: How was your overall experience playing this year in Sikkim? How was the organization of the event?
Ravi Teja: One of the excellently organised Nationals. I was able to witness the beauty of the Northeast India as well.
ChessBase India: What was your best game in the event and why?
Ravi Teja: Games against Subhayan Kundu (2222) of Kolkata and GM M.R Lalith Babu of PSPB. Both were crucial games and I handled them elegantly without complications.
Ravi Teja S - Subhayan Kundu, Round 8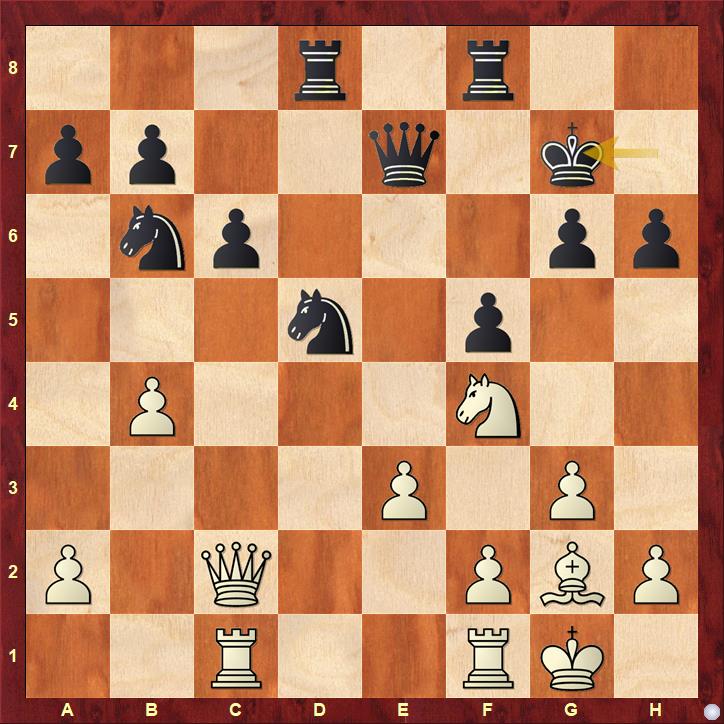 ChessBase India: Who are the people you would like to thank for your excellent performance?
Ravi Teja: My wife WFM Anusha NLV. She is my biggest strength, she aided me in my preparations and also helped maintain a positive environment throughout the tournament. I would also like to thank my parents for believing in me. Grandmaster Farrukh Amonatov for some valuable insights and my friends IM CRG Krishna and IM Mehar Reddy for the pre-tournament practice and constantly motivating me, and last but not the least, my organization Indian Railways for their constant support.
ChessBase India: Tell us about your game against Lalith Babu MR. What was the critical moment in that encounter?
Ravi Teja: I didn't want to go into mainstream theory against him, so landed in some random QGD-like position.The moves for both sides required precision. So both of us were in time pressure before the first time control. On 36th move, he missed a tactic because of which he lost a pawn and the game simplified into an R+N ending which I was able to convert with precise play.
Lalith Babu MR - Ravi Teja S, Round 9
ChessBase India: You defeated Sandipan Chanda in the last round with black pieces from a rook ending which at first seemed pretty drawish. What was going through your mind during the game? When did you realize that you had found the edge?
Ravi Teja: Personally I admire Mr. Sandipan Chanda so I thought I would play objectively in the game against him. Yes, the position turned dry and equal but I assume that as he had lost the penultimate round he wanted to win desperately. He underestimated Black's chances. I sensed pressing advantage in most of the lines, so I dissolved the dry position and soon converted the technically winning endgame.
Sandipan Chanda - Ravi Teja S, Round 11
Although Ravi played 29...Kd6 but the direct 29...f4 is immediately winning as after 30.gxf4 gxf4 White's kingside is all Black's to take.
Analysis Board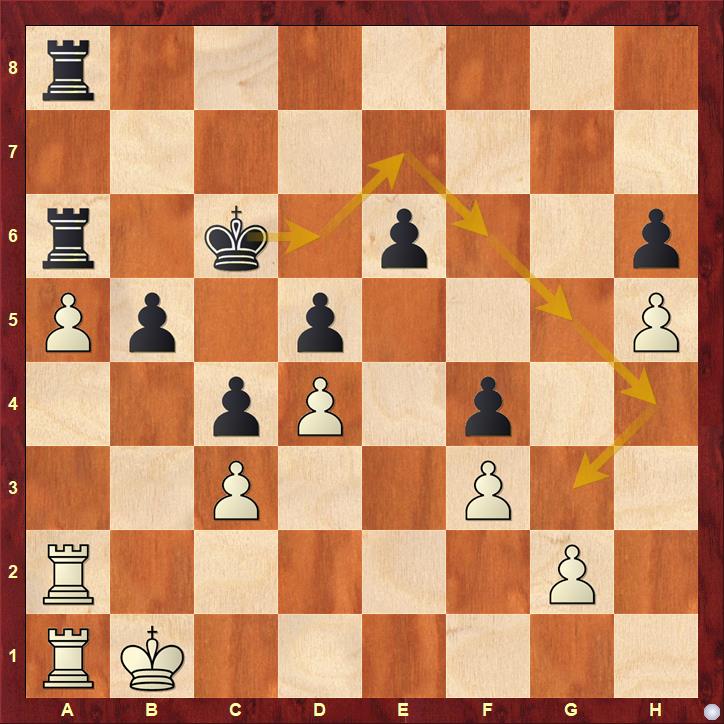 ChessBase India: IM Akash G played phenomenally well and almost repeated his performance from 2012 in National Premier. What is your take on his present form?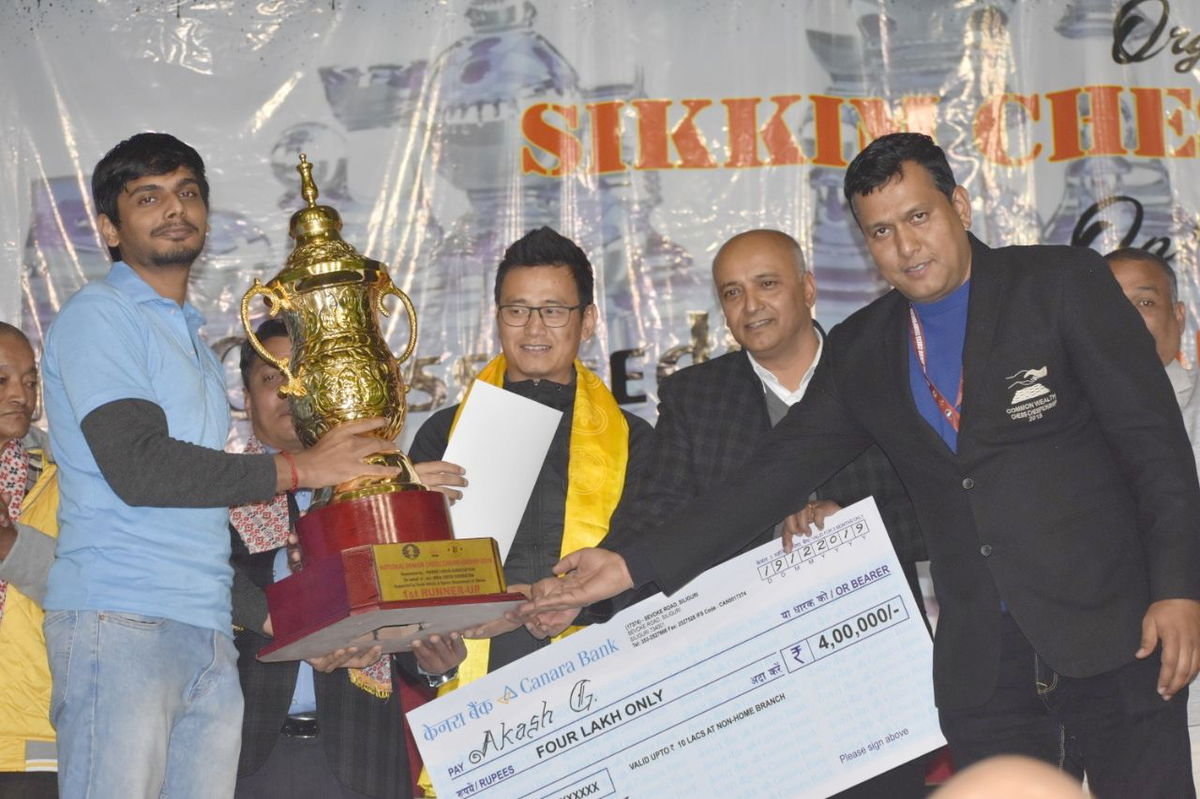 Ravi Teja: He is a GM material and good fighter.
ChessBase India: Tell us a bit about your academics/ education. What are you doing currently and what are your plans for the future?
Ravi Teja: I completed my graduation in engineering in 2013. I have taken up chess professionally after that and have joined the Western Railways. Since the last 3-4 years, I have been training many players to overcome their weak areas. I think it has mutual benefit. My current aim is to complete the GM title requirements.
ChessBase India: What is next for you in terms of tournaments?
Ravi Teja: I am playing Seville Open 2020 and Gibraltar Masters in the coming January.
---