Vaibhav halts the Akash juggernaut
The 23-year-old Akash G, who has been in brilliant form lately at the ongoing National Senior Championship, was finally given his first taste of defeat by Delhi's Grandmaster Vaibhav Suri. Vaibhav registered a powerful win against Akash in the eighth round of the event and emerged as the sole leader with an impressive score of 7.0/8. While the latter has slipped down the leaderboard following his loss to share the second place along with Aravindh Chithambaram and Sandipan Chanda. In this illustrated report on round eight we bring you the detailed analysis of Vaibhav's encounter against Akash and also photos from the venue.
Vaibhav Suri made quite a slow start at the National Senior Championship 2019, barely drawing his game against a much lower rated opponent in the very first round of the event. But as they say, it is the slow and steady who wins the race. After eight rounds Vaibhav has now emerged as the sole leader beating the in-form Akash G.
Playing the White side of a Sicilian Moscow, the 21-year-old Grandmaster started off convincingly seizing more space out of the opening. The balance really started to tilt in his favour around move 28 when he managed to break open the kingside with the move f2-f4. The game was finally brought to a spectacular combinative finish when Akash committed the decisive blunder only six moves after that.
Vaibhav Suri - Akash G, Round 8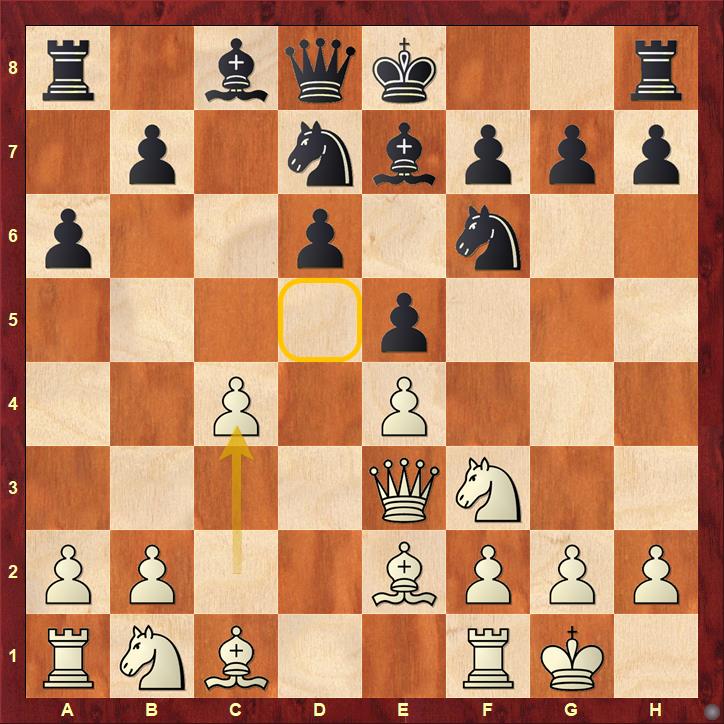 Perhaps in the above position 9...Nc5 10.Nc3 Bd7 would have been a bit more active. Note that White doesn't really gain anything by driving the knight away from c5 with 11.b4 as after 11...Na4 12.Nxa4 Bxa4 Black gets his bishop on a nice square and stops the very important Rd1. In the game however, Akash went 9...0-0 10.Nc3 b6 11.Rd1 Bb7 which gave Black a solid but a somewhat passive structure.
Apparently the only move that sort of holds the position together is 34...Be8! The point is now Black can block the g-file if need be with Bg6 and slow down White's onslaught. 34...Qc8 on the other hand failed immediately as after 35.Rcf1 Qd8 Vaibhav straightaway went in with 36.Rxf6!!
Photo Gallery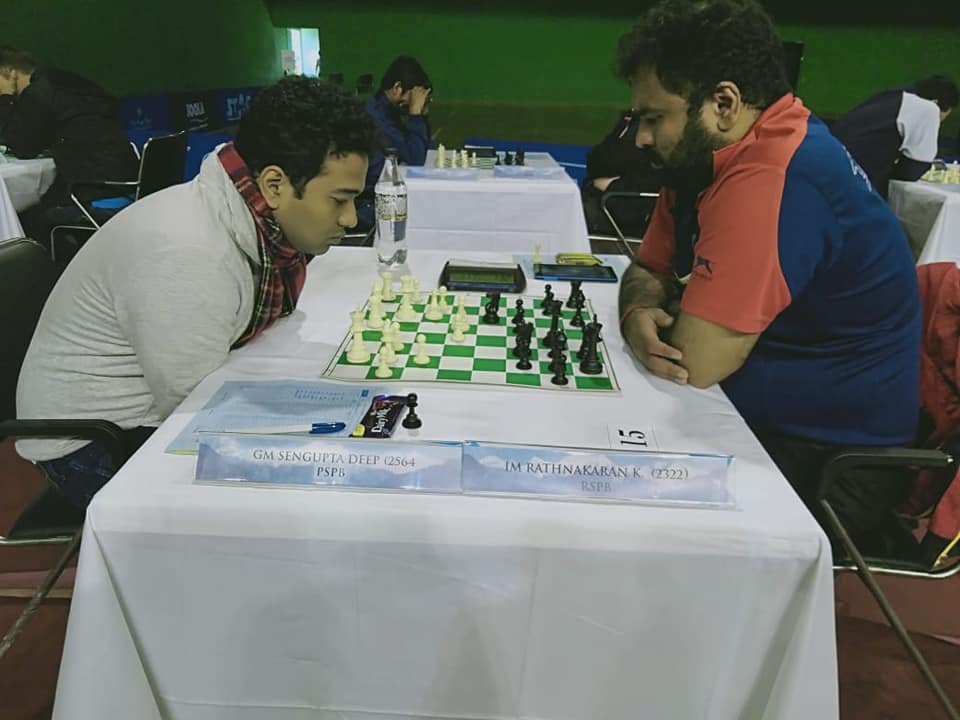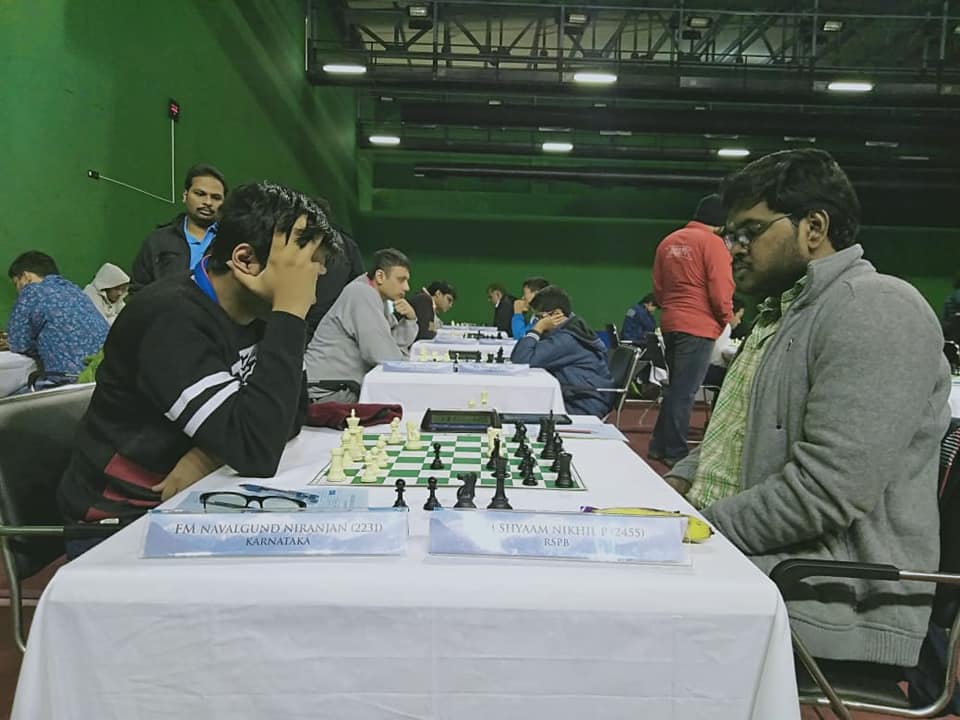 Results of round eight
Standings after round eight
| | | | | | | | |
| --- | --- | --- | --- | --- | --- | --- | --- |
| Rk. | SNo | | Name | FED | Rtg | Club/City | TB1 |
| 1 | 3 | GM | Vaibhav Suri | IND | 2597 | Delhi | 7,0 |
| 2 | 2 | GM | Aravindh Chithambaram Vr. | IND | 2605 | Tamil Nadu | 6,5 |
| | 7 | GM | Chanda Sandipan | IND | 2545 | West Bengal | 6,5 |
| | 21 | IM | Akash G | IND | 2431 | Tamil Nadu | 6,5 |
| 5 | 1 | GM | Gupta Abhijeet | IND | 2611 | PSPB | 6,0 |
| | 5 | GM | Lalith Babu M R | IND | 2556 | PSPB | 6,0 |
| | 6 | GM | Ghosh Diptayan | IND | 2555 | West Bengal | 6,0 |
| | 10 | GM | Vishnu Prasanna. V | IND | 2493 | Tamil Nadu | 6,0 |
| | 11 | GM | Anurag Mhamal | IND | 2490 | Goa | 6,0 |
| | 12 | IM | Vignesh N R | IND | 2475 | RSPB | 6,0 |
| | 16 | IM | Ravi Teja S. | IND | 2455 | RSPB | 6,0 |
| | 17 | IM | Shyaamnikhil P | IND | 2455 | RSPB | 6,0 |
| | 22 | GM | Neelotpal Das | IND | 2430 | PSPB | 6,0 |
| | 31 | IM | Konguvel Ponnuswamy | IND | 2367 | PSPB | 6,0 |
Complete results and standings
---