Superbet Classic 2023 R1: So subdues Firouzja
The first round of Superbet Chess Classic 2023 witnessed only one decisive game. The first official World Fischer Random champion, Wesley So defeated the current world no.4 Alireza Firouzja. He played his first rated game in almost eight months. The latter made some inaccuracy in the queen, rook and knight endgame and paid a heavy price for it. The new world champion, Ding Liren drew his first game comfortably after winning the crown against the former world blitz champion, Maxime Vachier-Lagrave. The other anticipated game between Nepomniachtchi and Rapport also ended in a draw. Round 2 starts today from 3 p.m. local time, 5:30 p.m. IST. Photo: Lennart Ootes/Grand Chess Tour
So scores the sole win
Firouzja - So: 0-1
Alireza Firouzja (FRA, 2785) has not played a rated game since September 2022. Eight months away from Classical chance is bound to create some form of rust.
Black is making some serious threats g4, Qe4+ and capture the d4-pawn. 38.Rc3 g4 39.Ne5 Qe4+ 40.Kg1 Qxd4 41.Qxg4+ Qxg4 42.Nxg4 would have been okay for White. 38.hxg5 hxg5 39.Qd2 g4 and now White had to play 40.Ne5. The game continued 40.Nh4 Qe4+ 41.Kh2? Qxd4 42.Qg5+ Rg7 43.Qf5 Rf7 44.Qg5+ Kf8 45.Kh1 Qe4+ 46.Kg1 Ke8 and Black went on to win the game.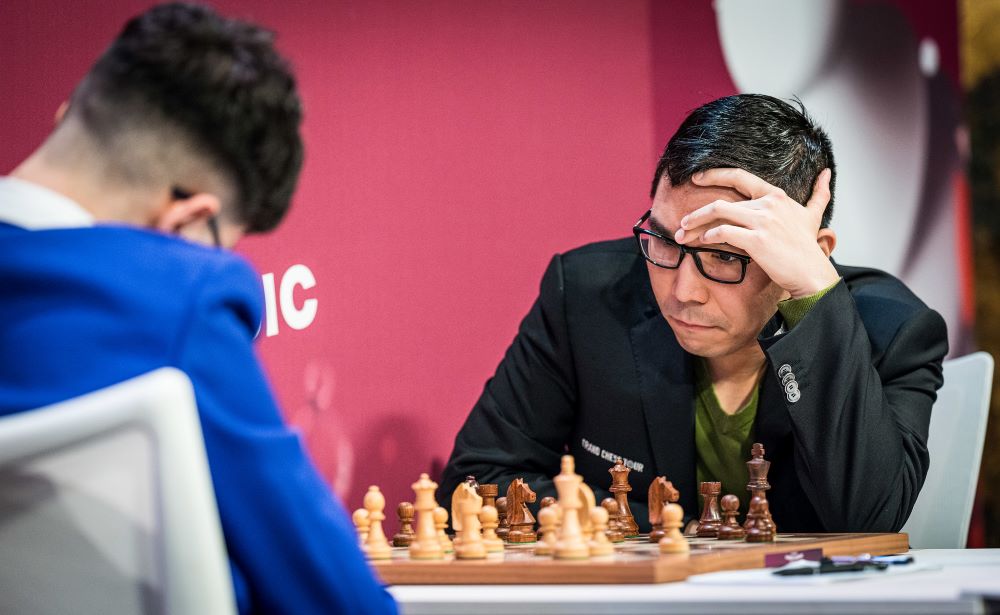 Photo Gallery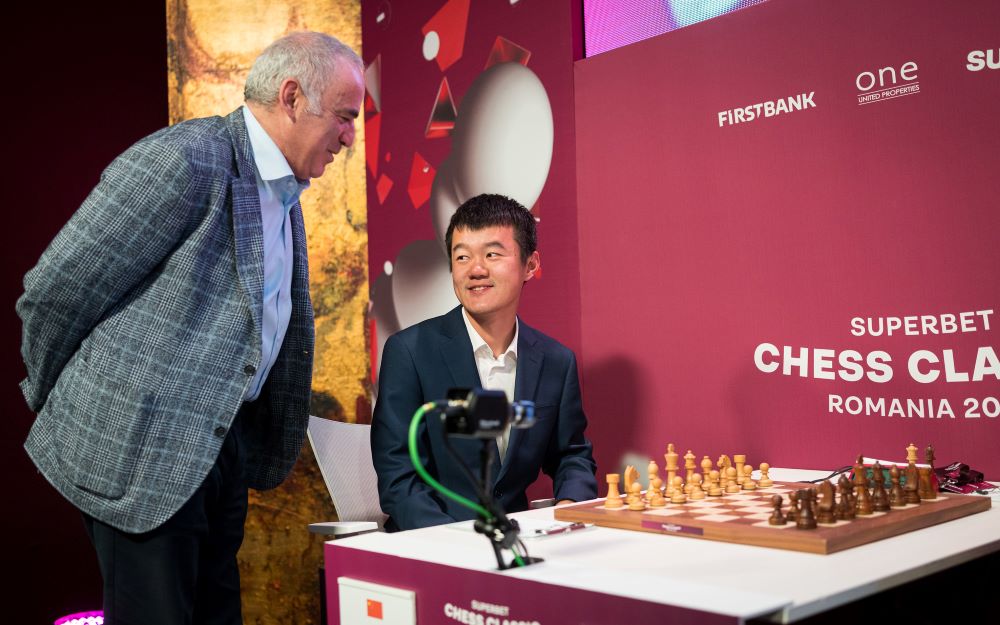 Video Gallery
Replay Round 1 games
Round 1 results
Standings after Round 1
Prize
The total prize fund for each of the classical event is US$ 350000 with the first prize being US$ 100000.
Schedule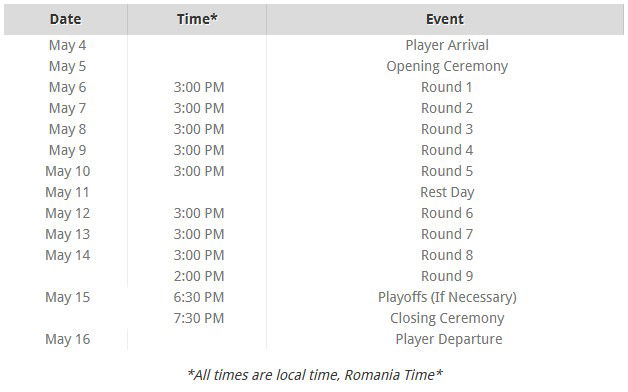 Links
---