Superbet Classic 2023 R8: Duda beats Firouzja, helps Caruana regain sole lead
Jan-Krzysztof Duda has achieved a lot of things. One thing he hadn't done yet was to beat Alireza Firouzja in a Classical rated game. That changed yesterday. The current world no.2 suffered his second loss of the event when he once again went wrong in the endgame. Time and again, the area which has proved to be Firouzja's recurring weakness in any format of the game is endgame. Once he improves that area, he can be the next World Cup winner as that is a little over two months away. This draw helped Fabiano Caruana emerge as the sole leader once again. He drew against Anish Giri in 26 moves. Final Round 9 starts today from 2 p.m. local time, 4:30 p.m. IST. Photo: Lennart Ootes/Grand Chess Tour
Endgame is Firouzja's Achilles heel
The penultimate round witnessed four draws. All of them were over in 30 moves or less. Fabiano Caruana (USA) needs to beat Richard Rapport (ROU) in the final round to become a clear champion. He is followed by four players at 4.5/8. They are - Alireza Firouzja (FRA), Wesley So (USA), Anish Giri (NED) and Richard Rapport.
Duda - Firouzja: 1-0
Jan-Krzysztof Duda (POL, 2724) has never beaten Alireza Firouzja (FRA, 2785) in a Classical game. Both of their games at the Candidates 2022 ended in draws. Their last decisive game was in 83rd Tata Steel Masters in 2021.
30...Ba4? does no good for Black. The bishop can neither stop the pawn promotion, nor it does anything else useful. 30...Kg7 would have kept the fight going. 31.a6 Bb5 32.Ng5 Bxa6 33.Nxe6+ Ke7 34.Ng5 f6 35.Nh7 and Black loses another pawn, eventually the game too.
Replay Round 8 games
Round 8 results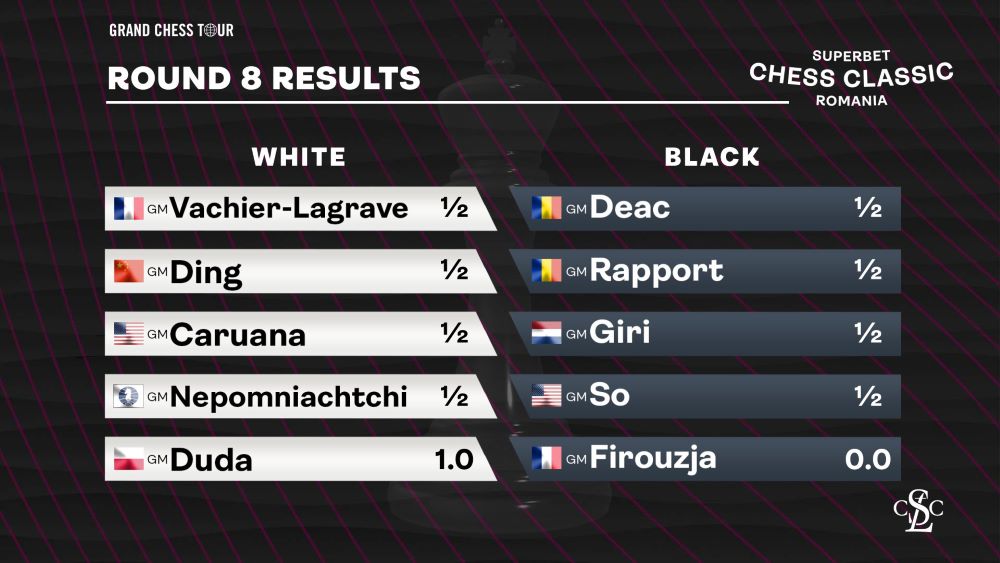 Standings after Round 8
Prize
The total prize fund for each of the classical event is US$ 350000 with the first prize being US$ 100000.
Schedule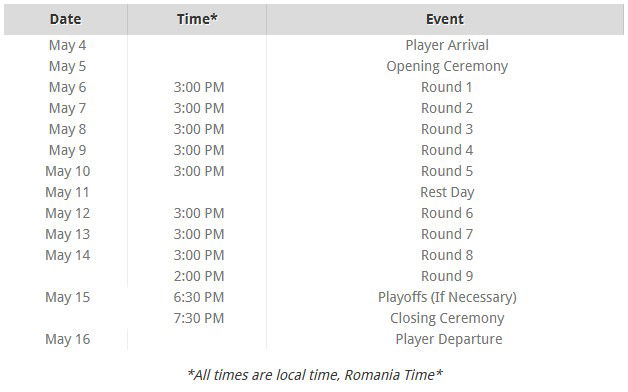 Links
---