Gukesh and Harikrishna clinch Spanish Honor League for C A Solvay
India no.2 D Gukesh and no.4 Pentala Harikrishna played a key role in C A Solvay winning Spanish Team Championship Honor Division along with GM Oleg Korneev, GM Anna Muzychuk and GM Miguel Santos Ruiz among others. The team scored 11/14 to finish first, two points ahead of the field. It was an eight-team round-robin event. Their sole loss of the tournament was against Andreu Paterna by a minimum margin. Nihal Sarin was part of the team. Solvay's sole draw was with the team - DuoBeniajan Costa Calida. S L Narayanan also was instrumental in his team Myinvestor Casbalanca winning the First Division and qualifying to the Honor Division for next edition. Photo: FEDA
S L Narayanan wins First Division for Myinvestor Casablanca
Apart from Gukesh who made his debut for C A Solvay, GM S L Narayanan also played for Myinvestor Capablanca for the very first time. His teammates were Spain no.1, GM Francisco Vallejo Pons, Brazil no.2, GM Alexandr Fier, top woman of Spain, IM Sabrina Vega Gutierrez among others. Narayanan score 5/7 on Board no.2 which is the second-highest individual score for his team, after Vallejo Pons 5.5/7 on the top board.
Harikrishna - Shirov, Round 3
The above position seems to be completely winning for White in multiple ways. Well, it's not as easy as it seems because endgame maestro Harikrishna missed the conversion. 51.Rc8 Kd7 52.Rg8 Kc7 53.Rxg7+ Kb8 54.Re7 Rg2+ 55.Kh1 Rb2 56.Rxe6 Rxb5
White can still win this. He just needs to use his f-pawn and keep the Black king cut-off by controlling the e-file. Well, the idea is easy to grasp, however the execution of it, is not. 57.Re3 Rb1+ 58.Kh2 Rf1 resourceful Shirov has managed to save a half point. Find out what White should have done instead. C A Silla 60 Aniversario lost to C A Solvay by a minimum margin 3.5-2.5 in this round.
Adrian - Gukesh, Round 1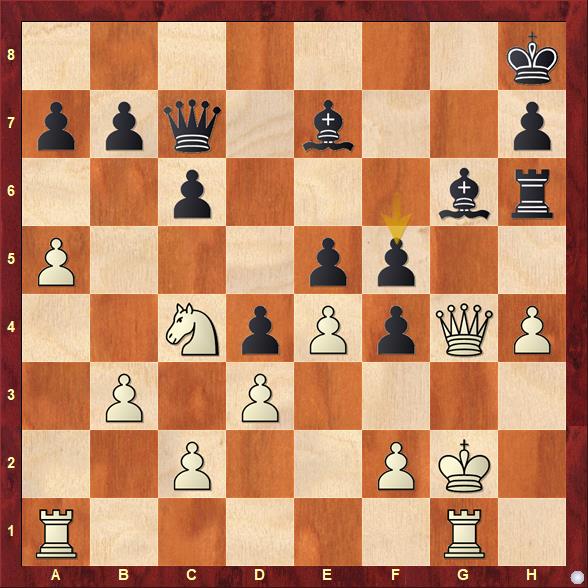 29...f5 is an excellent move. It forces White to make a decision. 30.Qe2 was a better choice as 30.exf5 trapped his own queen after Bh5 31.Qh3 Be2 32.f3 Rxh4. Sure, White had 32.f6 instead of f3 which would have saved the queen, the outcome of the would have remained unchanged.
Gukesh - Gawain, Round 2
White had a substantial advantage for the better part of the middlegame. A move like 27.Qc3 can only be seen and appreciated human, not computers. 27...Rxe1+ 28.Rxe1 h6 29.Qxg7+ Qxg7 30.Re7 and Black resigned.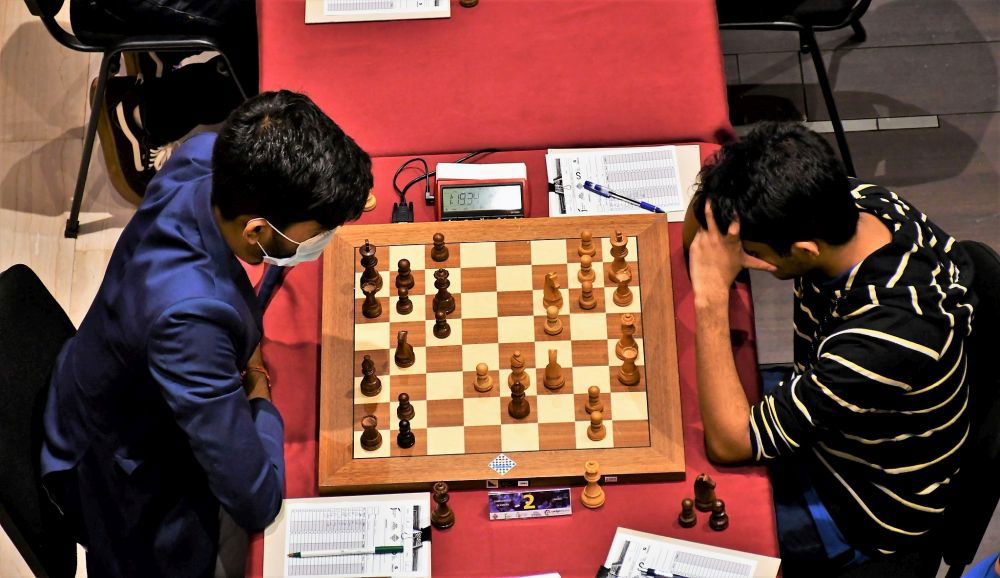 For more photos, please click here.
This is Harikrishna's second league triumph of the month after he won Polish Extraliga for team Wroclaw Polonia for third year in-a-row earlier. It goes without saying that Harikrishna is definitely a strong team player.
Gukesh tweeted his thoughts on his debut for team Solvay, the tournament and more
We all miss the Linares tournament, just like Gukesh. We hope it makes a return someday with a stellar lineup like it is famous for
A total of eight teams in both Honor and First Division played in a round-robin tournament. Only six out of 10-14 members could play in each round. The tournaments took place in Linares, Spain from 17th to 23rd September 2022. The time control was 90 minutes + 30 seconds increment per move.
Replay all Honour Division games
Replay all First Division games
Final standings in Honor Division
Final standings in First Division
Links
FEDA: Official site, facebook
---