Athens of the East 2019 Round 4: West Bengal's Sayantan Das stuns second seed Boris Savchenko
It was round four at the Athens of the East International Open 2019. IM Sayantan Das of West Bengal shocked the Russian Grandmaster and second seed of the event Boris Savchenko by checkmating him in a mere thirty-eight moves. It was a double-edged Sicilian game where the Indian player managed to heavily punish his opponent's slow and dubious plans. WGM Kiran Manisha Mohanty also created a stir by beating the Tajikistani IM Muhammad Khusenkhojaev. Elsewhere, Rajesh V A V, Konguvel Ponnuswamy, and Raja Rithvik R. held their higher rated adversaries Pavel Smirnov, Adam Tukhaev, and Masoud Mosadeghpour respectively to draws. All in all, after four rounds, three players - Sayantan Das, Venkatesh M R, and Kiran Manisha Mohanty - lead the event with 4.0/4. In this report we bring you photos, games, and more.
Sayantan, Venkatesh, and Kiran lead after round 4 of Athens of the East Open
Playing with the Black pieces, Savchenko chose a somewhat offbeat variation of the Sicilian defense with an advance development of queen. The game soon turned sharp with White castling queenside and lashing out with a pawn storm on the opposite side. The Russian GM couldn't quite react with the most effective counterplay and found himself on the receiving end of a deadly onslaught in no time. Let us begin by looking at the highlights of this encounter.
Sayantan Das - Boris Savchenko, Round 4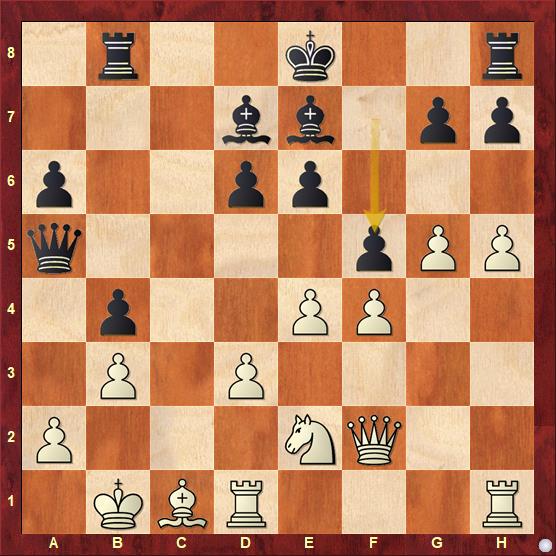 Here's the full game for you to peruse:
What happened in Kiran Manisha Mohanty versus Muhammad Khusenkhojaev is rather unfortunate as the latter had a decisive edge at one point of the game. The IM from Tajikistan blundered, first to blow away his advantage and then to end up in a lost position.
Some more photos
Results of round 4
Standings after round 4
| | | | | | | | | | | | | | | | |
| --- | --- | --- | --- | --- | --- | --- | --- | --- | --- | --- | --- | --- | --- | --- | --- |
| Rk. | SNo | | | Name | Typ | sex | FED | RtgI | Club/City | Pts. | TB1 | TB2 | TB3 | TB4 | TB5 |
| 1 | 13 | | IM | Das Sayantan | | | IND | 2409 | WB | 4,0 | 0,0 | 10,5 | 8,0 | 11,00 | 4 |
| 2 | 8 | | GM | Venkatesh M.R. | | | IND | 2480 | PSPB | 4,0 | 0,0 | 9,5 | 8,0 | 9,50 | 4 |
| 3 | 54 | | WGM | Kiran Manisha Mohanty | | w | IND | 2082 | LIC | 4,0 | 0,0 | 7,5 | 7,0 | 8,50 | 4 |
| 4 | 1 | | GM | Gupta Abhijeet | | | IND | 2616 | PSPB | 3,5 | 0,0 | 11,0 | 9,0 | 9,25 | 3 |
| 5 | 27 | | | Nayak Rajesh | | | IND | 2250 | ORI | 3,5 | 0,0 | 11,0 | 8,5 | 9,25 | 3 |
| 6 | 3 | | GM | Smirnov Pavel | | | RUS | 2574 | RUS | 3,5 | 0,0 | 10,0 | 8,5 | 8,25 | 3 |
| | 18 | | IM | Raja Rithvik R | U16 | | IND | 2364 | TEL | 3,5 | 0,0 | 10,0 | 8,5 | 8,25 | 3 |
| 8 | 4 | | GM | Tukhaev Adam | | | UKR | 2541 | UKR | 3,5 | 0,0 | 9,5 | 9,0 | 7,75 | 3 |
| 9 | 9 | | IM | Shyaamnikhil P | | | IND | 2457 | ICF | 3,5 | 0,0 | 9,0 | 7,0 | 8,00 | 3 |
| 10 | 7 | | GM | Vasquez Schroeder Rodrigo | S50 | | CHI | 2496 | CHI | 3,5 | 0,0 | 9,0 | 7,0 | 7,75 | 3 |
| 11 | 6 | | GM | Mosadeghpour Masoud | | | IRI | 2509 | IRI | 3,5 | 0,0 | 8,5 | 7,5 | 6,75 | 3 |
| 12 | 16 | | IM | Konguvel Ponnuswamy | | | IND | 2383 | TN | 3,5 | 0,0 | 8,0 | 8,0 | 6,25 | 3 |
| 13 | 19 | | IM | Nitin S. | | | IND | 2358 | S.Rly | 3,5 | 0,0 | 8,0 | 7,0 | 6,75 | 3 |
| 14 | 17 | | IM | Rajesh V A V | | | IND | 2378 | TN | 3,5 | 0,0 | 8,0 | 6,5 | 7,25 | 3 |
| 15 | 10 | | IM | Khusenkhojaev Muhammad | | | TJK | 2442 | TJK | 3,0 | 0,0 | 11,0 | 9,5 | 7,00 | 3 |
| 16 | 2 | | GM | Savchenko Boris | | | RUS | 2576 | RUS | 3,0 | 0,0 | 11,0 | 9,0 | 7,50 | 3 |
| 17 | 34 | | | Baivab Mishra | | | IND | 2215 | ORI | 3,0 | 0,0 | 10,0 | 8,5 | 6,00 | 3 |
| 18 | 30 | | | Hari Madhavan N B | U16 | | IND | 2231 | TN | 3,0 | 0,0 | 10,0 | 8,0 | 6,50 | 3 |
| 19 | 12 | | GM | Karthikeyan P. | | | IND | 2422 | ICF | 3,0 | 0,0 | 9,5 | 8,0 | 6,75 | 2 |
| 20 | 23 | | | Kunal M. | | | IND | 2306 | TN | 3,0 | 0,0 | 9,5 | 8,0 | 4,00 | 3 |
---