China becomes World Team Champion 2022, S L Narayanan wins Bronze
India drew both Small final duels against Spain 2-2. They lost the tie-breaks 1-3 and Spain won the Bronze medal. Thus, India missed a medal and finished fourth for the third consecutive time. GM S L Narayanan's consistent performance earned him an individual Bronze medal on Board no.3. He performed at 2716. China defeated Uzbekistan 2.5-1.5 in both duels. They won the Gold medal by remaining undefeated throughout the tournament and without needing to play tie-breaks in the knockout stage. Uzbekistan had to settle for Silver. China had only one player - Lu Shanglei, from their top ten of the country. Photo: FIDE/Mark Livshitz
India finishes fourth
China becoming World Team 2022 champion by having only one player from their top ten of the country is quite remarkable. They had only three draws out of nine matches they played. France, Poland and Spain are the only three teams which managed to hold a draw against the eventual winner.
Duel 1: India - Spain: 2-2
GM Nihal Sarin (2616) scored the sole win in the first duel against GM David Anton Guijarror (2633). GM Vidit Gujrathi (2662) and GM S L Narayanan (2588) drew their respective games against GM Jaime Santos Latasa (2622) and GM Alexei Shirov (2590). GM K Sasikiran (2577) lost to GM Miguel Santos Ruiz (2480).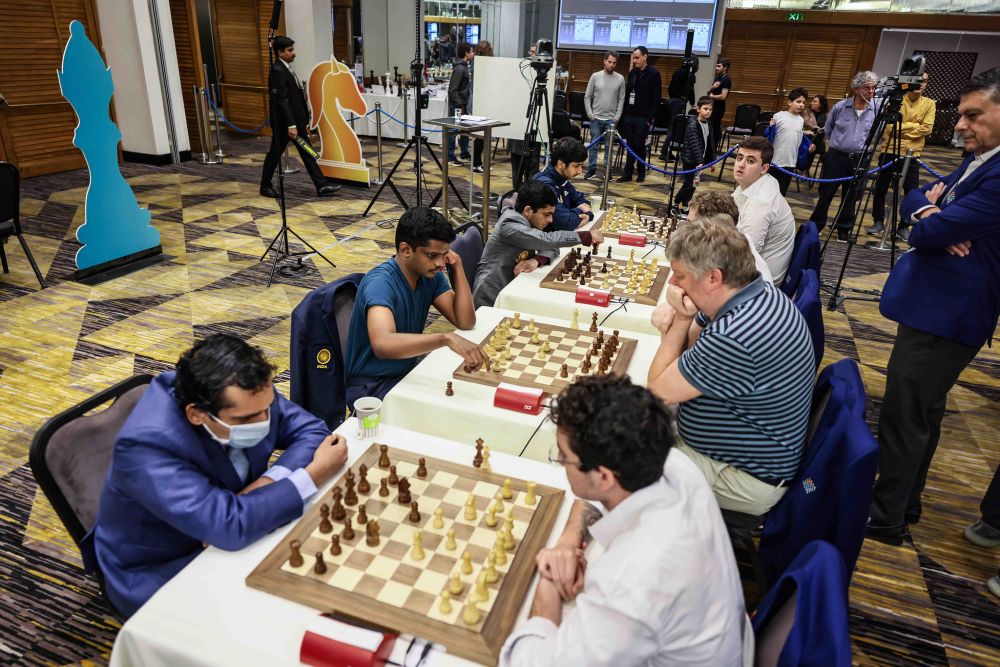 Duel 2: Spain - India: 2-2
All four games ended in draws. GM Nihal Sarin (2616) tried a lot to score a full point, unfortunately his opponent GM David Anton Guijarro (2633) did not crack in the rook endgame grind which was more than half of their game.
Tie-breaks: India - Spain: 1-3
Vidit and Nihal lost to Jaime and Anton, S L Narayanan and Abhijeet drew with Shirov and Miguel respectively. Thus, India lost to Spain 1-3 and the latter won the Bronze medal.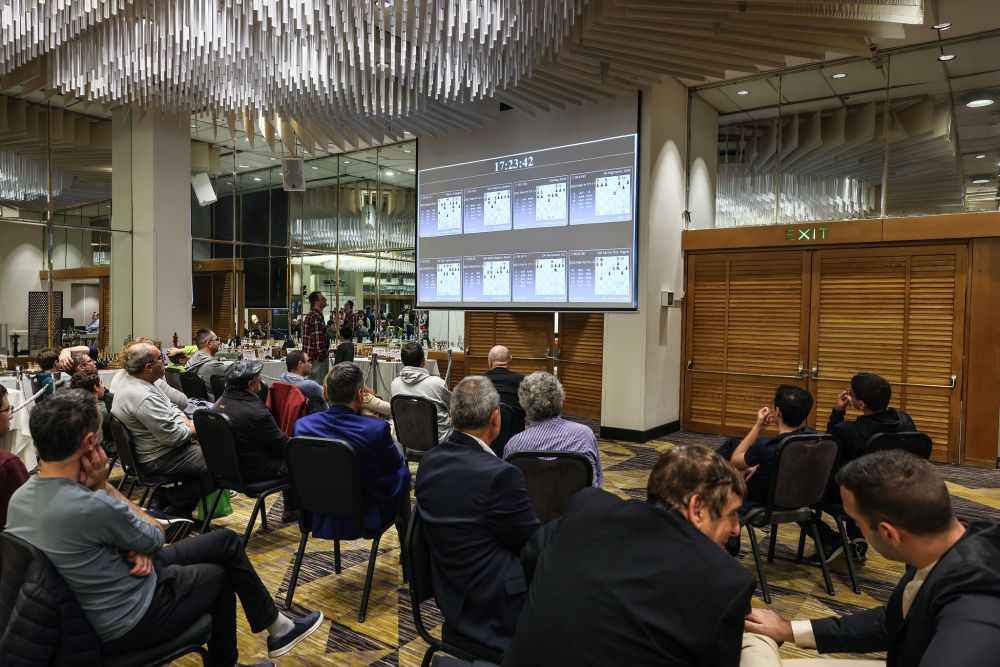 Replay Final and 3rd-4th place games
3rd-4th place and Final results
3rd Place Playoff - Round 3 (2022/11/25)
No.
Team
Game 1
Game 2
Game 3
MatchPts.
4
India
2
2
1
2
5
Spain
2
2
3
4
Final - Round 3 (2022/11/25)
No.
Team
Game 1
Game 2
Game 3
MatchPts.
6
China
2,5
2,5
4
8
Uzbekistan
1,5
1,5
0
Time Control
The time control is 45 minutes + 10 seconds increment for the entire game.
Links
---