ChessBase India hits 1 million subscribers on YouTube! + winners of giveaway announced
The ChessBase India YouTube Channel reached 1 million subscribers on 28th of August 2022. Celebrating the occasion, we announced a very special giveaway. In this article we bring you the 120 comments of each of the winners. They are heartfelt and we felt very special reading them. It's amazing to see how ChessBase India has become an integral part of so many people's lives! We also bring you the messages sent to us by the top players of Indian chess. This is a very special article for the entire ChessBase India team.
ChessBase India channel hit 1 million subscribers on 28th of August 2022. It was a huge milestone for the channel.
This is what some of the top players have to say about the contribution of the ChessBase India channel:
GM Vishy Anand
GM Gukesh
There are so many ChessBase India videos that I love but very hard to pick one. The Hard work of the entire ChessBase India team is amazing and personally I got inspired watching all the interviews and games of top players when I was young. Congrats and All the best for the future.
GM Praggnanandhaa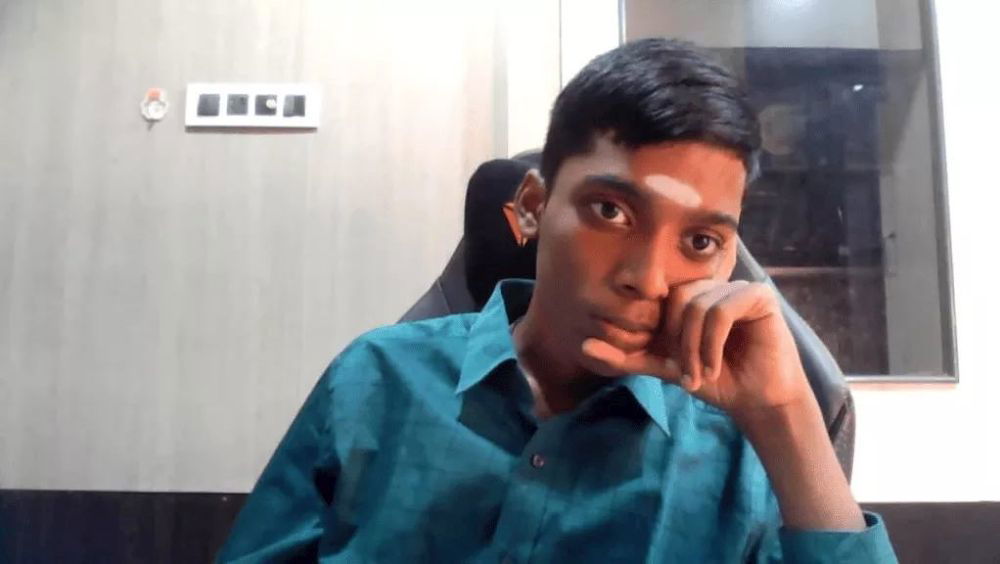 Big Congratulations to Sagar, Amruta and the entire ChessBase India Team for this huge milestone! From giving yes or no interviews to I don't know interviews :) and today giving interviews confidently! Personally I have grown up with ChessBase india channel! I enjoy most of the Anand sir interviews! My favourite video on ChessBase India is where Anand sir explains World Championship 2018 games! I have watched that many times! It's amazing how sir talks about each and every game and explains them in detail! And also You're doing a great job by supporting the deserving upcoming players As ChessBase India is doing everything.. It's very hard to suggest an improvement! Continue the good work! My best wishes Pragg.
GM Nihal Sarin and family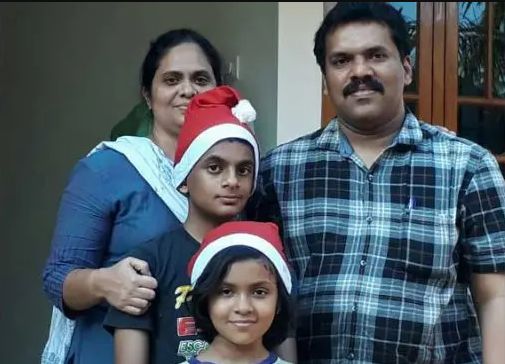 Hi Sagar, Hearty congratulations from all of us on reaching 1 million subscribers. Your role in making India one of the growing superpowers in the chess world is often underrated. My favourite video remains the first one featuring Nihal interviewed by Banjan with me being caught in the frame making a phone call partly unaware of what is going on. All the best! Warm regards.. Dr Sarin, Dr Shijin, Nihal & Banjan
GM Srinath Narayanan
Hi Sagar,
1. Too many videos to choose from. If I had to choose one, I would choose ENDGAME, but it's unfortunately not on ChessBase India 😛
2. The contribution is immense. ChessBase India is a pioneer. They started producing content at a time when very few people imagined it. That required enormous courage. Amruta and Sagar displayed it, and here we are.
Most of us know Arjun, Gukesh, Nihal,Pragg, Raunak, Divya now, but ChessBase India introduced them to a large audience at a time when very few people were aware of them. This is one of the amazing things about CBI. I regard CBI a significant component in the overall growth of Indian chess.
Having witnessed CBI's rise from 0 to, 1 Million organic, loyal subscribers, I am proud to be a part of this journey as a spectator and I would like to wholeheartedly congratulate everyone who has been a part of this. This has been truly well deserved! I look forward to many more years of ChessBase India and wish them the best in all their endeavours!
Regards, Srinath
R. Vaishali
Congratulations to Sagar, Amruta akka and Chessbase India Team for this huge milestone! There are many favourite videos for me in ChessBase india! One of them is where Magnus recalls Anand sir's best games.. the speed in which he recalls the move, year everything was incredible to watch! Also I like when Anand sir explains those games in detail! and of course I enjoy watching Anish in streams! Chess in India has changed completely, One of the main reasons is ChessBase india! It's really commendable that you're doing a great job by supporting the upcoming talents to get better and it's very hard to suggest an improvement! Keep up the good work! All the very best to the ChessBase India Team!
- Vaishali
IM Bhakti Kulkarni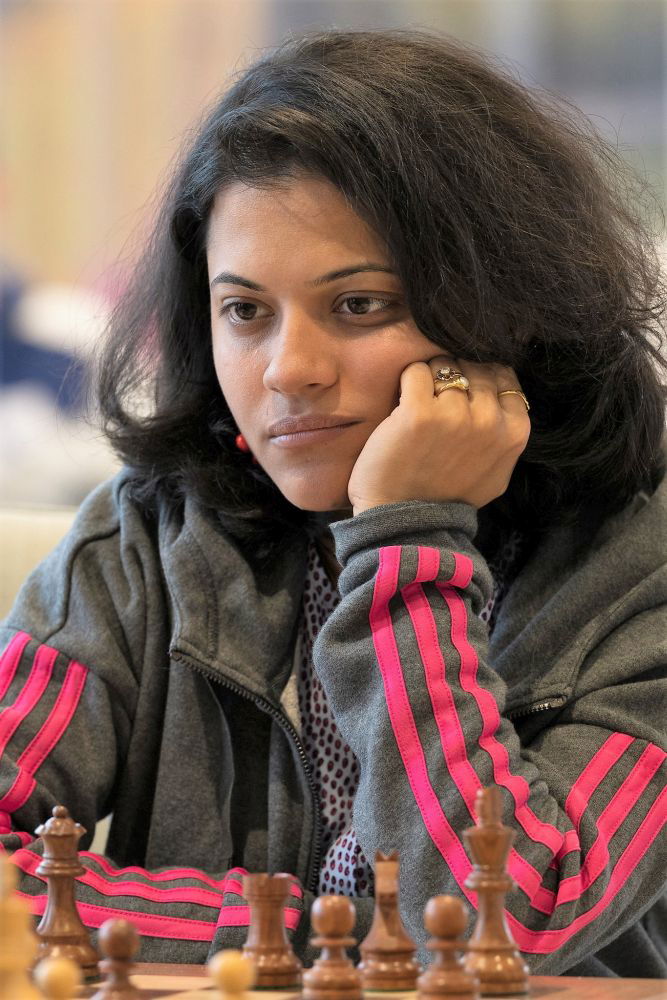 Hii Sagar!! SO happy to know that your channel has crossed 1Million subscribers!! Its indeed a great thing..Kudos to you,Amruta and your whole dedicated team for all the efforts!! I know in covid times it was your channel which made our sport-Chess so popular !! Your videos /live commentaries are so nice and simple to understand even for the newcomers that so many people started to learn chess with interest! General public know that Chess is a serious game but your way of explaining things made Chess so much of fun! Thanks for doing all this for our Chess! Regarding the videos- I have many favourite videos or ex- 1) Your know your classics series and 2) Grandmaster Chess series!! I truly appreciate the efforts which you and Amruta are taking to telecast all the important events, may it be Offline or Online, whatever the time in India,we always have your channel to follow the commentary and authentic news! I wish you and the whole team Best Wishes for the next milestone!! Regards...Bhakti
GM Sandipan Chanda
Congratulations on the continued success of ChessBase India and the team! Personally to me, it is always great to see friends and people I know for so many years are so successful. And always a pleasure to run away from them whenever they try to bring out their camera... And always a pleasant surprise when I get to meet people from the mainstream who got interested in chess and follow ChessBase India. Till they start analysing my games... Best, Sandipan
IM Padmini Rout
Hi Sagar, Congratulations to you and your team! It is the result of your consistent effort over the years. I remember one of the early tournaments extensively covered was the 2017 National Premier which I won. You and Amruta didi were there and you guys had a long trip covering many tournaments. Chessbase India covers all information about tournaments, players, their results, bringing players to share their experiences and everything we need to know is at one place. Thanks to you for making chess reach a wider audience and making it easier for people just starting out on their chess journey. All the best to you and your team on your future endeavours.
GM Diptayan Ghosh
Hello Sagar, Firstly, a huge congratulations to you and the entire team of ChessBase India on achieving this milestone. You guys have really revolutionized Indian Chess inspiring so many people across the world to play and enjoy the game. The coverage across various international events in terms of live videos/analysis/results/interviews have been splendid over the years! Kudos to the team. :) My personal favourite out of all the videos in the ChessBase India channel is the 2020 Olympiad Series right from the very beginning to the finale. The live analysis, live player cameras, commentary - everything was quite fascinating. Also, the raw emotions of the Indian Team captured in the video on winning the Olympiad is second to none. Congratulations again and I hope Chessbase India continues its amazing work of promoting Indian Chess! Best Regards, Diptayan Ghosh
IM Nisha Mohota
Hi Sagar! At the outset let me wish you, Ams and the full CBI team for reaching the one million mark! Truly an amazing achievement fully deserved by you both and your team! You both have put endless hours into the channel and what I truly appreciate is the consistency in the effort! The sun might forget to shine in the morning some day due to the clouds, but you both just keep going! Hats off! It is very difficult to separate one video of CBI channel as my favorite. In general for educational purpose, I have truly enjoyed and made full use of the episodes where you invite a talented kid or an IM and you give positions to solve as a test of their calibre. The most recent one which I remember was where you invited Tania in "Not such a chill stream". It was high quality chess stuff and very useful to solve those positions. I also liked one episode on Anand in which I guess you had selected his 10 best games. That episode was truly awesome and I had also tweeted about it. I also enjoy when you have Anish Giri in your channel as there's lots to learn from him. The only problem is that listening to him is addictive and takes away all my time, so at some point I had to stop myself from watching those live streams! Your channel gives us an opportunity to become familiar with world famous chess personalities about whom we did not know much. One name which immediately springs to my mind is Radjabov! I got to know he is awesome only when I saw him in your channel. What can be improved? Well, I get lost in the playlists. I know different playlists have been made, but I still can't find my way through it. I do not know how to separate content aimed at beginners' from content aimed at stronger players. Say, the series where you test strong kids through your test positions can come under "No chill, pure chess for stronger players!" I need a manager to filter out CBI content and tell me which video is for me in pure chess terms!! Once again, Congratulations! Way to go! -Nisha Mohota
WIM Savitha Shri
Dear Sagar, Congratulations to very good achievement chessBase India YouTube Channel reached 1 million subscribers, also Helping Chess Chess Foundation has helped over 50 players including Savithashri. Thank-you very much Sagar and Amruta mam for your support all through years. Thanking you,
Special Tweets
The big giveaway after ChessBase India reached 1 million subscribers
When we reached a million subscribers on 28th of August 2022, I was at the Atmantan wellness center near Pune with Amruta. I had switched off my phone for a complete week starting from the 23rd of August 2022. When I switched it ON on 30th of August 2022, I saw that we had crossed a million subscribers! It was a surreal feeling and I wanted to share this joy with the viewers of the channel. Hence, I went to the most beautiful spot in the resort and recorded the below video with Amruta. We announced a huge giveaway with 100 people receiving their favourite product from the ChessBase India shop. Over the last two months we received close to a 1000 comments! It was not about the number of comments - it was the quality. Each and every comment was well thought out and to narrow down to a 100 comments was not at all easy. Finally we were able to bring it down to 120 and each of these comments have been sent a personal comment below their comment on the video to claim their prizes. If you have the time, do read the comments that have been sent. Each one of them is extremely special and well-written and very close to my heart.
The Giveaway winners and their comments
1. It goes without saying that it is not only you guys who reached 1million but the entire community, which represents Indian Chess. The thing about Chessbase India and you guys is that. You all aren't just another Youtuber but our friend and family as well.
1)The friend which helped us in lockdown, the friend with whom we celebrated our victories and the friend who was there on our bad days to pick us up.
2) Thank you for introducing us to this pandora box of champions our country has. Before this many of us only knew the one and only GOAT, Vishy Aanand, but now the viewership has drawn the interest of making this a more commercial and simmering sport for youngsters to follow.
3)The initiative that you guys took with memberships and help chess foundation is really commendable and philanthropic.
4) Finally the entertainment that you guys provided us in lockdown and today also, be it your content, any tournament or fun collaboration with other youtubers is very beneficial for the heart and soul of the viewers to sit and relax. You guys have helped and healed many of us emotionally. Thank you chess base India. For the giveaway i would like the best chess set from cbi ❤️ - Yash Pratap Singh
2. Dear sagar sir, Thanks for doing everything that you have done for Indian chess, all that you have done cant be expressed in words.. I came to know know about this channel During lockdown when I was around 800 rated. Your Live teaching/training streams with comiderians and great players, videos, GM/IM's masterclass (Daniel king, Anish giri and many more) which helped me to reach 1850+ rating in chess com. Talking about motivation, You itself is a great example of Inspiration.. The comeback of Ian napo is a great motivational video, Loved it. There is so much to learn from this channel, huge learning resources are available for free. All that you have done without asking for a single Penny is unbelievable. If possible, please send me a book that u spoke many times about it, Silman's complete endgame course. Witnessing an Indian channel crossing 1M is something that I am proud of. Thanking you 🙏 and wishing you all the best for future ❤️.- Pronab Sir
3. Dear Chessbase India, I am just a typical 18 year old girl who is your ardent follower and subscriber since I was 16...i got introduced to you guys through Samay's video just chilling with Sagar and Amruta and I have never seen someone so selfless, honest and authentic. Since then I am addicted to your videos... I know every small reference, every silly joke which makes me feel like I am part of a family. Amidst college stress and pressure your videos have turned out to be therapy for me... It's my dream to meet you guys not as a fan but as a successful actor, entrepreneur and comedian coz that's my dream. I am really really happy for you guys coz I have seen your journey and i feel like I am a part of it which makes it even more special... Congratulations Sagar and Amruta, you guys deserve all the happiness, love and prosperity this world can offer.
-love and light - Shristi
4. Hello Sagar and Amruta! Congrats on 1 million subs! Before the pandemic, I would always have your videos popping up in my recommendations and I would love watching the short videos you posted. But it was only after the pandemic that I got to know who are the ones who are behind this channel. Both of you (along with Samay, of course) made me fall in love with chess. I was initially very shy to tell people that my hobby was chess because I was afraid they would think I was a nerd. But now I am not afraid to tell people I love chess and they should try it too. - I love your channel because you guys go from teaching comedians to learning from grandmasters. You guys have interviews where we can truly see what a chess player's personality is really like. Another thing is that you guys don't just interview the popular chess players but you also interview the lesser known chess players and give them a platform for them to tell their story. I love that you guys are spreading this beautiful game across all corners of India. Hope to see you at 10 million soon!
Thank you guys SO MUCH for introducing me to chess.
As for the giveaway, I want a book that you would recommend to a 1600 on chess.com (and if possible please sign it🙏) - Anant 1908
5. I have loved the journey of three different aspects that have come together beautifully.The high and low moments that we witnessed together (especially the olympiads).
The community that inspired a lot of people to come forward and support players in need is the best thing i could witness online. Lastly, the camaraderie that you guys have developed with each one us that has made us refresh the subscriber's count to see if chessbase reached 1 million. We know what it means to you guys. Keep inspiring a generation as i am sure there will be a GM soon who will narrate how Chessbase India helped him become a GM. I would love a chess set signed by the team of Chessbase if i am the chosen one.- Bishal Poddar
6. It was the year 2020, Because of covid everywhere there was locked down. Couldn't go out, nothing to see or learn or improve. But then I accidentally saw your channel. In that worse condition, something good happened. From your everyday streams with great personalities, I was learning and improving chess day by day. And from that point, my life changed. Honestly I was so lucky to be in the phase of covid, despite of loosing so many thing. Now I am 1800+ rated in chess com. Sagar sir your dedication is of next level. I feel you are the only reason why chess is so popular nowadays. You and vidit are my favourite parsonality. Lessons with grandmaster is my favourite one. If possible please send me a book that can be help beginner (0 knowledge) to become advance player. For example world champion's guide to chess by polger. Thank you team chessbase India.- Munna Thakur
7. What can I say Sagar? Congratulations, first of all. Because I can see the pain, and the sacrifice. Most of all, I want you both (Amruta and you) to be happy in life, and finally see a big payday from Youtube!! You both deserve mental space, peace of mind, and progress in your own personal life goals as well. I know you guys want to do a lot more for Indian chess kids through your foundation, and that will continue... but I think very, very few youtube creators would give the money they collect every month off to charity. I think your parents and the support makes this all possible - I think Indian chess is very grateful for your dad, family and Amruta's generosity and charity! I have been a subscriber from the earliest days (the Nihal Sarin video!)
CBI has been a very big part of my life over the last few years. "What has CBI done for me personally?" Life is never easy, and it has helped me to deal with anxiety and depression. My youtube is primarily now driven by this one channel, and chess mainly. So yeah, Sagar, you, your team and Chessbase India, are my coping mechanism !
I think chess does not discriminate, it does not judge. Following are the inspiring quotes and principles I can remember (in no particular order):
1. "Hard work is defined as willing to work on parts of something you are good at that don't come easy " - RB Ramesh
2. "Ghoda is a respectable animal" - Samay (I have to clarify I have not subscribed to Samay's channel - even though I like him 🥰. The knight really is tricky, combines well with queen and rook, and dangerous in open positions! 😀)
3. "I just keep playing online, I don't care!" GM Mitrabha (one of a new breed who believes it is possible without expensive coaching!)
4. "It is more important to beat lower rated players - for rating - than worry about GM norm!" IM Aronyak Ghosh
5. "Meditation helps me" - both Gukesh and Arjun
6. Many of the quotes you throw out in commentary - and especially in your "why did I not become GM?" video.
About me and my chess:
1. 2250+ peak puzzle rating on chess.com
2. "Master Candidate" (above 2200 peak; 5th highest rank - that's mainly for those viewers who don't know goodvibes) on chessbase tactics (started this loong time ago; rank reached at 5k solved with more than 11.5k solved total out of 17k plus)
3. Reached 2900 on chessbolt after a lot of struggle (>3k solved)
4. Solved the incredibly complicated "Elometer" (after 2 3-hour sessions!) that gave my "estimated elo" as 1951 (range 1800-2051)
4. Have been playing on chess.com after your and Ramesh's encouragement - reached Elite on Player's League very quickly with 15+10 (won a bronze cup in one event) - and have stopped ever since, because the "next stage" is now 3+2 or 3+0 (I am more comfortable with 15+10 - struggle with even 10+0).
What I liked (and some gaps) about the channel (in no particular order):
1. The only source of credible news and analysis of Indian players' performance [even in say events like Meltwater where they only cover the "white players" typically; they are forced to cover Indians when these players play them!]
2. Many many "improvement series". Especially the video that covered almost all of the opening systems - I have not seen such a comprehensive video anywhere.
3. All your Olympiad "summary videos". I think you are great at these "summary videos". Like when you go back "to original footage" and cut and make a video and also show the clock and game (older videos). You probably shine best there. (One video did not have proper sound - I did point it out.)
4. Of course the "trap videos" with "papa beta".
5. Olympiad coverage was very top notch in general - with lots of the "close up summary" videos of the players and the games. On commentary: I have to say the best parts I skipped to were the ones when you were analysing with GM Harshit Raja. Also when players came in and they tried to analyse (one pro tip Sagar: try not to say "let's go from beginning" - because the players have just come off from the game and they want to "debrief" if you have noticed from other pro-coverage events. I think it interrupts the thought flow and the major emotions going through there!)
I wanted to say, I had an idea to help Chessbase India. So do write to my email please. I hope I can continue to improve in my chess and play more - if I get access to the databases. (I have gotten online free databases - but they are not sufficiently annotated or labelled.) My ask - if you pick me 😍- is the Correspondence DB 2022 and the Mega Database 2022 combo (with CB 16) - both these databases are expensive and this might at least help me study some setups. - Shivakumar Sundaram
8. The best streak of long comments I've seen in any Youtube video😂 So, I want to thank you for introducing me to the young talents of India. Being a youngster myself this inspired me so much to play chess more. I'm even looking forward to play in OTB tournaments. Your Olympiad chess coverage was great and the hype you guys created went across the borders, so sad that our team withdrew at the last moment, but I still watched every single round supporting Team India just because of you Guys.
Thank You!
Love from Pakistan❤ (This is my contribution to the streak) - Titus Nadeem
9. Congratulations Sagar bhai and Amruta di for 1 Million Milestone. I joined CBI in this journey in late 2020 through Samay Raina and I am glad and very thankful to that. It's so inspiring to see the initiatives you guys @ CBI undertake to drive chess culture in India. From helping young talents through the membership to organizing various events, from teaching newbie like us to understand this beautiful game to the passionate commentary from Sagar and team along with some fun banter, all of this has made me glued to this channel for 2 years and I only hope that this never stops. You guys are amazing at what you do and always keep up this good work. Hope to meet you soon.
PS: It's because of your teaching and commentary that I reached 1300 rating mark on chesscom within 1½ years.
Btw, if I get selected for giveaway I wish for the ChessBase India "premium chess set" signed by you guys. Since lockdown I have been playing online. This would be a great start for me to play over the board.
Thankyou once again for everything ✌🏼, hope you reach new milestones very soon. - Shobhit Roshan
10. As a kid who played his last chess game in maybe 6th or 7th Std. You guys made me fall back in love with chess again. From starting at 1200 in 2020 to reaching 800 in 10 days and then after regularly following your streams i am above 1700 now. So thanks for making Chess my biggest addiction till now.
And one more thing the way you bring all these Chess legends in different fun streams it's really fun to watch them. Only because of you i got to know about all these big names(including you 😶). Thank you for all the fun and lessons.
Anything would work for me from Chessbase India but i would definitely go for a 👕 .- Mohit
11. I love the fact that you champion your country but always treat the opponents with dignity, fairness and respect. I also love how you show a bit more of India through the banter in the chat and through your guests etc. Also, I have to mention how great it is to see coverage of so many young, up and coming players that is positive and hopeful but without placing overbearing expectations on them. You are doing the global community and your home country a great service and you deserve this milestone. Big congratulations from across the globe! - Edward Ian Cibula
12. Sagar bhai and samay bhai have changed Indian chess scenario. It was pioneered by the great Vishwanathan Anand (who in my opinion is the God of chess and one of the GOATs). I wait for the day when India becomes the greatest chess nation on earth and chess in India receives as much attention as games like cricket and hockey. More power to our young guns. I have followed sagar bhai and his improving chess morning sessions. It takes nerves to be as dedicated as sagar shah. Much love to amruta di too. 🥰. Soon 5 million.
(I would be so thankful to you if you send me a chess set for my 8 year old sibling who btw watches all of your interviews with young chess prodigies😇) . - Manorama Sahoo
13. Congratulations on the 1 million to the entire Sagar, Amruta, and the entire CBI team! You guys are one of my favorite channels on YouTube!
It's the warm feeling of community and your approach to building it that made me connect with it instantly 2 years ago. The sheer passion not just for chess but for people to get the best and most valuable content is seen in each and every video. Your interaction with Grandmasters and comedians is fun to watch!
Never in my life did I think I would sit till 1 AM at night to watch a live online Chess tournament. You make those 6 hours stream understandable and thrilling. Love your energy!
It is so heartwarming to see Grandmasters, both Indian and International, come to your stream and tell how they enjoy interacting with you as you make them feel comfortable and at home. (Remember Danil Dubov and Duda saying how they prefer interviewing CBI compared to others)
Loved the entire Grandmaster series and your old Olympiad vlogs. It is great fun to watch them while having a meal. Almost met you in Chennai but missed it; hopefully, next time.
Was fortunate to win a contest when you hit 500K and win a CBI T-shirt, would love to get your highly-praised chess board or maybe the stationeries! - Ashutosh bhandari
14. It all began in June 2020 for me, I started watching chess from COB, and started playing chess right away. I started the chess from the scratch. I remember i took part in our office organized chess tournament in 2017 and i was literally smashed in the 1st round by someone who also didn't know. After 2 years and so chess is not only just timepass anymore. I just enjoy it more than anything in this world and loosing and not playing good affects me so badly. I have grown to 1500 now. All thanks to CBI and sagar shah, i follow every tournament covered by Chessbase india and any favourite is " Chess Olympiad 2020 and World cup 2021" followed by death match in phoenix mall. i wish i could travel and see such content in future. I live in chandigarh so it becomes difficult for me to travel.
I hope Chessbase India grows so big that we have a chess culture in every city of india like Mumbai and Chennai.
I have started playing OTB chess this year, i ordered a chess set from chessbase india only and the pieces and everything is so good that my wife and sister have also found interest eventhough they are beginners but they have started watching your videos and they thoroughly enjoy. I didn't have anyone to play with before but now i have my wife and sister and i enjoy teaching them and being the arbiter in their games.
I really hope a day will come when everyone in my friends and neighbourhood would know chess and realise the beauty in this dynamic game. P.S. i still have trouble explaining to people on how it's a sport and not just a game.
I don't want anything as such but any book that you think would be appropriate for me (1500 rated) would be great. I really want to learn notations properly as i have trouble in visualising the positions while calculating. Maybe something that will improve my calculation.
Thank you Chessbase India for giving us so many great moments and i feel proud to he your viewer. - Himanshu Arora
15. Discovered Chessbase India and Samay during the Online Olympiad 2020. Your passion and love towards the game, and just the nature of the game itself hooked me to it, to your streams, I've watched almost all your streams, Samay's streams in the last couple of years and it's been wonderful. Following all those tournaments, Tata Steel, the late night CCTs, and whenever there's a question I think and write answers, just too good. Hats off to you both, big big congratulations on 1M. As far as CBI products are considered, chess set to lelia hai merch lena baki hai wo bhi karte hain. - Devashish Upadhyay
16. First of all, huge congratulations to Sagar, Amruta and all of ChessBase India team for reaching 1 Million. It is so huge achievement for CBI and you guys deserve every bit of it. The hardwork that you guys have shown trying to cover each and every tournament with grit and determination is unbelievable.
I started following with chess through Samay two years ago and I remained with ChessBase India for the rest. The level of commentary you guys do and the sagar's commentary brings life to the chess pieces. My particular favourite streams were of the online olympiad 2020 and the OTB olympiad of 2022. The goosebumps that I felt were out of the world. I literally cried and thats just coz the commentary could do the justice to the games. Its been two years that I have been addicted to chess and whenever I have an interview with any one I try and play bullet to just throw away all the pressure and anxiety and it works so well for me. Thanks for everything you guys.
If possible, I would like to get CBI chess set and vedika's chocolate🤪(just kidding)- Abhinav Kamboj
17. Irrespective of the giveaway, I just want to congratulate this couple, who popularized chess to such heights in India and overall in the World too. Never failed to love the game, Amruta and Sagar showed us youngsters, not only how there won't be any miraculous success overnight, but the fame and power you achieve through hard strides never can fall off.
Even I have a story share, it was a rainy day plus night, I couldn't return to home from college, so was statying at a friends', for a nightout, we were 3 guys, and it happened to be chess night, we all had been watching improving chess series like throughout the night, it was a good learning experience for all 3 of us and Sagar did wonders in making them love the game( I did use to play chess before, and I was the one to suggest the plan of watching Sagar bhai that night ). They didn't even used to play chess, just knew the moves, but SAGAR OP! made my college mates my chessmates too, and now we share another bond among us apart from sharing assignments and answers in exams🤣 Love and wishes from them too ( Indra and Tamal). Now I don't care if I get anything or not, just you guys reading and accepting my wishes will be heaven for me. Though I want a chess board signed by you guys, if nothing, the imprints matter.
I probably will be soon moving to Mumbai or Pune after placements, and I will defintely be meeting you guys, one of my bucket list item to meet, one of my favourite Gurus.
AND BEST OF LUCK FOR YOUR FUTURE ENDEAVOURS ! CONGRATS CHESSBASE INDIA ON THE HUGE MILESTONE <3 MUCH LOVE AND RESPECT! - Subham Saha
18. I stumbled across this channel in the year 2020. The very first video that I saw was Pragg vs Surya which had garnered over 60 Million views back then. I sheepishly admit that I was one of the folks who used to look for comments like 'who won'. But as soon as I started Sagar sir's instructive videos on openings and traps, I slowly began to grasp some meaning out of chess. The videos were easy to understand and were short and concise which made the things simple for the viewer. My chess.com rating at that point was 400 and I could hardly checkmate or play any good moves like any other beginner. As soon as Samay entered the chess scene, my interest for chess increased tremendously. Presently, my Lichess rating is 1400. That's a 1000 rating difference all thanks to ChessBaseIndia, Sagar Sir and Samay. Managing both the channels, analysing games, organising events like CBI Originals, interviewing chess players and what not. Matlab kitna hi kaam karte hai Sagar Ji aur Amruta ji. I would just like to heartily congratulate @ChessBaseIndia for reaching 1 million subscribers and for creating such amazing content that the chess community will cherish for years.❤️ I hope this message reaches Sagar Sir and Amruta Ma'am 🤞
(as for the giveaway, I would love a ChessBaseIndia Chess set)- Raosaheb Suryavanshi
19. Sagar bhai the perfect anchor and the brilliant analyst of chess, many many congratulations to you and my best wishes to you always.
There are so many videos and streams to learn chess from on our channel but the most inspirational and emotional stream was death match there were so many emotions in it and when your Dad said that you are a CA and if you practicing it you were in the office but he thanked you that your are making everybody enjoy and he is proud of you. this moment is very inspiring and emotional for me I mean what could a son ask for more that his parents are proud of him. have a great great journey ahead sagar bhai. I would love to have gift from you as a memory a chess board thank you. - Sushant
20. First of all congratulations Sagar bhai and Amruta for reaching this huge milestone. I started watching your channel back in 2020 when the first leg of the candidates was going on and I have been hooked since. My love for chess was accentuated by your enthusiastic commentary and passion for the sport. The positivity I got from your content has also played a big role in giving a good performance in my jee exam recently. Even my sister who had no interest in chess follows your clips channel avidly. Talking about my favourite chess moment was undoubtedly the commentary for world cup where vidit played phenomenal chess (the thrill literally gave me goosebumps).
Congo again and I would like a CBI chess set with both your autographs. - Neeti Gupta
21. Congratulations, Sagar, Amruta and the entire ChessBase India team on reaching 1million subscribers. Much deserved and about time you hit the mark as well. :)
I have many fond memories. Amongst them, I feel the earliest interactions are always more memorable. I remember beginning to watch the 21day lockdown series a week after it began and binge watching to catch up. I had only recently gotten back into chess after a gap of many, many years. It was also the first time I was looking at chess with notation. I knew it existed, but not much beyond that. I wasn't savvy with annotations and exporting the pgn etc, so I emailed you a txt file instead with my annotations to something you asked at the end of the video. It was the first of many email exchanges and is still fresh in my memory. :)
Hard to turn away a giveaway. :) I'd like the classic black CBI t-shirt. :) - Shashank Aswath
22. I don't know you guys noticed it but you guys are the only one who provide real tournament game play videos with tournament sounds. It gives my students the feeling of playing a real chess game and the proper ways. I got a lot of value from Mrs Amruthas chess Principles series and that is the best video series I ever saw on youtube. ( hope Sagar won't be shocked but yeah it is the truth.) And I'm following a lot of channels so I'm serious about it. That teaching method is cool and valuable. And I got a lot of value from Sagars opening traps series because you showed that it is not just the trap but it is also about how you learn from your mistakes by analysing.
I'm from Sri Lanka and I have a YouTube channel named SL CHESS ACADEMY which has 4.6 k subscribers. I bought chessbase 16 from your shop and thank you very much for the lower price.
Currently I'm interested in the powerful combination. I mean I have chessbase 16. With it powerbook, opening encyclopedia and megabase can make a huge difference.
And I want to know how can I help a player who has no rating (1500 lichess rapid level player) to reach 2000 FIDE. Even if I'm not getting the things I mentioned it doesn't matter.
I love you guys both Sagar and Amrutha for bringing chess closer to Sri Lanka and for the value you guys provided. Congratulations for reaching 1 Million Subscribers.
A target of mine too. - DENETH
23. When I was in school(7-8th), I used to play chess almost everyday but i didn't understand it and at that usually I'd go for cheap tricks. After SSC i wasn't connected to chess for almost 3 years. In college 2018-19 i got back at chess but this time I was playing with adults who had quite a knowledge about chess and that's when I realised that chess is not just to use tricks or just to prove that you're smarter. Then i started searching about players starting with World champions Vishy, Carlsen and Kasparov etc; this was the time I got to know that Chess is life for many people. And then this pandemic happened. Everything except online activities were almost closed. This was a big change for the chess community to not just use computers for engines but to play one of the biggest chess tournaments in the world like Olympiad. I still don't remember whether I went CBI streams through Samay or the other way around; but whatever has happened, it changed my perspective towards chess. On one side where comedians were having fun with chess while the CBI and Elite chess community showed that Chess can be so brutal and can make you cry sometimes. Personally I wanted to learn openings and many other chess terms which i got from improving chess streams. Now I've reached a phase in chess that at least i can understand some of the things Sagar Bhai says in the game of GM. Honestly speaking, when I saw Samay and Sagar individually for the first time, i never thought they'd end up together promoting chess at the biggest of levels where India has ever reached. I stay away from any kind of addictions but being addicted to chess and you guys has proven worthy. And a big thanks to Amruta for introducing me to the speed chess which helped me a lot with time management.
And one thing i like about CHESSBASE INDIA is that they get connected with every person on the stream so smoothly whether he/she belongs to the chess community or not.
As my city isn't having much exposure towards chess, it would really help me if i can get a chess set or a book on opening or middlegame.
Congratulations to the CHESSBASE INDIA TEAM for 1 Million, Keep the grind going. More Love, Respect and Energy to you guys.❤️ - Dharmik Thanki
24. Many Congratulations to you Sagar Shah and Amruta Mokal. I have started playing chess online last year and have been learning chess on my own mostly from Chessbase India Youtube Channel. I am really a big fan of Sagar's commentary for all the chess events and I am inspired by the dedication and hard work both of you (and the chessbase india team) put in for making chess entertaining and accessible to everyone.
I loved how you guys managed to cover the entire Olympiad and kept all of us updated on the most important games. Also Sagar's recaps at night showed how passionate you are about Chess and making everyone fall in love with chess. Congrats again.
I am planning to set up a chess club in my locality. It would be great if you send me a ChessBase India Chess Set. I'll use as the first chessboard of the club. Thank you. - Arkaprava Sinha
25. Hi Sagar Sir and Amruta maam. I have been a sport fanatic since my childhood and have witnessed sports broadcasting around the world for various sports at large. However , this channel triumphs that all because of the sheer innocence coupled with passion you bring into the game. The ability to interview Vishy Anand Sir and later chill with the chat is a thing of beauty. In the end I would like to say , you represent us and that is why this channel is bound to grow and reach many milestones ahead. From not knowing the pieces a couple of years back to reaching 1400 and falling in love with the sport, wouldn't have been possible without your team.
A chess set will be a delight to receive from you. Thanks - Mahesh sikka
26. Congratulations Sagar Sir and Amruta Ma'am!!!!This achievement is a true testimony of hardwork, patience and dedication, which are also the 3 key things I learnt from you guys. Just to keep going at it with all your energy and the sheer passion with which you guys work is second to none. I feel you have helped me get better in life and to be a well rounded and better person. This is something I cannot be more thankful for to you guys. Also thank you so much for encouraging mistakes which are inevitable and helping one understand that one has to learn from them and move forward. Lastly I would love a ChessBase India Chess Set if possible. Thanks and Cheers! - ABHILASH SABAPATY
27. Congratulations ChessBase India! This had to happen one day or the other. The passion that you and your team have for Chess truly reflects in everything that you guys do. The sheer joy of looking at a chess game and expressing your views about the position, about the match, or about the players shows how much you love the game. And it does not stop there. From financially supporting and building careers of countless Indian Chess players, to covering the tournaments meticulously, and organizing the likes of Indian Chess League and our very own ChessBase India Originals Deathmatch, I wonder how anyone can do all this in a lifetime. Well, the only factor that drives you to do all of this is your love for Chess. You enjoy the game so much that people around you cannot resist enjoying it along with you. You've made Chess fun to learn, play and WATCH. Can you imagine people glued to the broadcast of a Classical Chess game for hours? No one ever thought that this would be a reality one day. But you did, and your belief made us do that.
I've been following this channel when we had 200-300k people in the community. I've seen Nihal's crushing performances in numerous Speed Chess Championshiops, Vidit's masterclass against the top players, the rise of Pragg, Arjun and Gukesh, the nervewrecking Online Chess Olympiad, Women World Teams, and finally the Olympiad that took place last recently. It almost feels as if these players are a part of my life. I get sad if they lose. I become emotional if they win. And all of this while listening to your passionate commentary brings a smile on my face each time India Wins.
Thanks to you that we not only know about Indian Chess players but also players from all across the globe. Anish OP! ❤
This journey has only begun and I know that it has a long way forward. I feel proud to have been a part of this journey that you started.
In case you choose to give me something, I'd love to have a ChessBase India chess set or your favourite ChessBase India T-shirt.
Thankyou, and keep doing what you do! 😄 - PROmaster1602
28. Congrats! Sagar Sir and Amruta Mam for 1 Million Subs.
This is a story very close to me and I wanted to tell it from a long time and I could not have found a better Opportunity than Chessbase India hitting 1 Million Subs. So, it was the beginning of the Covid lockdown in 2020 and I was starting my Jee Preparation and things were not going great for me, I was not able to score good marks then I discovered Samay Raina and through his streams I found you. Chess as a sport has very much helped me to improve in my preparations and overall as a person, your little ideas of relating Chess with life helped be greatly, the idea of finding the candidate moves showed me the idea of finding all the possible oppurtunities, your idea of pieces as wealth and king safety as health showed me the importance of my health as an important factor in my journey, the strong determination of young Indian players encouraged me to do well and be consistent, your love and dedication for Chess showed me that if I can be willing enough, I can reach great heights and fight hard for all my dreams. At last, I would like to thank the entire Chessbase India Team, Samay Raina and Vidit Gujarati for inspiring me and wanted to tell you that your streams helped me in securing a seat at VIT with my dream branch this year. Thank you, Sagar Sir
This is Vaibhav Agrawal and I will be very grateful to you if you can provide me with the Chessbase India T-Shirt or The Chessbase India Chess Set signed by You or Samay Sir. - Vaibhav Agrawal
29. I grew up in New Delhi, and was a decent chess player till my undergrad days. I hadn't played in over 2 decades in any seriousness but always drawn to it. Thanks to ChessBase India and your amazing coverage of Olympiad, I'm hooked again and love watching every single video you guys post. Sagar, you're amazing passion and love for Indian chess and chess in general is infectious. I feel like through you and the amazing team you've assembled, I'm vicariously living every moment in person, and know each one of the upcoming young superstars personally. It's inspired me to become better at my own profession (poker) which I was becoming stagnant at since the spark for it was slowly dying. It has rejuvenated me whole heartedly. Keep up the great work, and constantly improve and spread the love of chess amongst your million fans! I would love a chessbase india set, signed by Sagar Shah if happen to make the giveaway cut :). - Nipun Java
30. Congratulations CBI on connecting million souls. Soul sounds heavier than word "subscribers" right ? It was not just about reaching out to people interested in chess, even algorithm can probably force it. It was all about generating interest in chess, and you guys nailed it 🔥🔥. I used to play chess when I was 5 or 6. I even went to 2 open tournaments and crushed 14 and 15 year olds. I just stopped playing after my coach didn't show up after he shifted. Glad YouTube recommended me CBI and I started playing again. I am pursuing CA and now understand what CA Sagar shah has sacrificed by selecting full time chess over handsome package and 5 years of hardwork in CA course. I would love a chess set signed by Sagarbhai. Wishing luck to the whole team. Thanks for consistent and best efforts 🙏🙏 - Yash Bhanushali
31. Congratulations on The 1M Subs CBI team. Been following this regularly channel since 2019 and I feel very proud after watching you guys achieve this feat :).
Personally loved the interviews which used to be conducted after the rounds in strong opens like Delhi, IIFL, etc. I used to read the articles on the website written by sagar, Satanick, Shahid and other guests. To think of the achievement in macroscopic terms won't do justice because you guys made sure to be a one stop destination for chess activities in India and we audience can just imagine the lengths you must have gone to. Wish you more success in the near future!
Congratulations once again!Would love a CBI CHESS SET :) - Yash Agrawal
32. Congratulations CBI for 1M <3<3<3!!!ChessBase India ! This is not just a channel it is an integral part of my life, I can not express in words how much it means to me the channel and specially the people who are running it, working behind the screens. Sagar you are like a role model for me and I am really glad that I found you from the depths of Internet, you are my guru, my idol, you know I have seen every minute of improving chess series that is where I got into chess after that there was no turning back I kept on improving and to your grace I am working as a Chess Instructor right now in a company with Arthee Maam and Ramesh sir. I don't know if it was not you, Samay, Biswa, Vaibhav and Amruta where would I have been!!! I will always be thankful to all of you for whatever you guys have done. Thank you so much CBI. Proud CBI Army, BM Army. Also Can I get a small gift from you as giveaway?..... I really like the Premium Chess Set and Vedika's Chocolates, if you can make a small combo, I will be really happy.My name is Anshit Pandey . Thank you.- Anshit Pandey
33. Congratulations to Sagar and Amruta for crossing 1 million subs, I don't think any other team deserves as much as you guys do. I first came across CBI's Youtube channel during January of 2022 before Covid shut anything down and the quality of content was good then too. But between then and now, the quality has skyrocketed and now it is easily one of the best, if not the best chess Youtube channel out there. Covid was absolutely horrible for me and a lot of others but having CBI publish very instructive and humourous content definitely brightened those days. I still remember the Online Olympiad match that India played against Poland, my family rarely watches any sport together but my enjoyment of that whole match brought on by Sagar and Amruta's enthusiasm got my whole household to watch. Now everyone watches chess in the house. Much respect to your dedication to your craft and the effort you make to ensure that everything is top notch. You're a credit not just to your country but to the entire chess community as well, I hope you go even further and take chess into even more unchartered territories. Congrats again and best of luck for the future.I know this may seem disingenous because of the giveaway etc. but I've been a big Aagaard fan for a while, so I wanted to ask for his book on Calculation. - Aswin Narayanan
34. Sagar sir and Amruta ma'am has always been my favourite people and they have contributed me a peace of mind that no one have ever given and your videos and streams are such that it makes us fall in love with chess and i raghav is a class 11th student and when ever I'm stressed with my studies and your video or stream shows up so it brings a boom of happiness and they are really a stress burster for me and after the stream ends i get so much refreshed and energetic and then i am very much ready to study all because of you and i got so happy when you crossed 1MILLION subscribers that there were tears in my eyes that's all and i am very much happy and grateful for you. I would like a chessbase india chess set if it is possible ❤️❤️❤️- raghav studies
35. Congratulations ChessbaseIndia on 1m subscribers. A short story that started my love for ChessBase India. Around 1st week of September 2020, my dad was diagnosed with severe COVID and had to be hospitalized and was in the ICU for almost 10 days. I had taken complete break from work as was not in a mental state to work. The COVID rules during that time did not allow me to personally visit hospital and our only communication about his health was a couple of phone calls from the doctor everyday. During this time I started watching ChessBase India videos and the 1st series I watched was the Improving Chess series with the comedians. During his entire hospital stay I almost watched 50 episodes, not only it really improved my game and made me fall in love with the game, it also helped de-stress my mind during those anxious hours waiting for the doctor calls everyday. Finally after 12 days my dad came back home completely safe and since then I have closely followed almost all major ChessBase India videos and tournament coverages. Giveaway - Chess set signed by you'll - himanshu mehta
36. Congratulation Sagar Sir and the entire Chess Base India team for reaching 1 million subscribers.
I used to play pubg for 4-5 hours straight every day during lockdown, but then one day I noticed Mortal playing chess on Samay Raina's channel,and from there i get to know about Chess Base India.
After that, I began playing chess on a regular basis. I also watched your videos when you were instructing using board charts, i learned alot about game and became familiar with the grandmasters through live streams. I watched nearly every live event and learning stream, from chess improvement to the Vidit and Anish death match...Since I started playing chess, I have never played pubg. I feel that my patience level has grown, and I have made many other improvements to my daily life style. I have a rating of 1560 right now, and one day I'd like to participate in a tournament with actual ratings. There is much more to say; hopefully we will cross paths someday and I can convey how important chess has been to my life thus far. Love to the entire Chess Base India crew.
I appreciate you helping me kick my addiction and introducing me to a whole new genre with so many incredible people.❤️❤️ Can't thank you enough.
Edit: Chess Base India chess set is something I would love to have. Instagram: abhay_raj_panwar2815
37. Hi Sagar and Amruta!! First of all, congrats for reaching 1 million subscribers🙌🙌... It is a huge milestone and ig the subscribers count won't stop here.. You guys are set to reach 10M subs and be the biggest chess channel.
At first, thanks for such a good coverage on the Olympiad...U were simply great. If magnus is the goat in chess then you are the goat in chess commentary.
Well my story starts off when I just gave JEE Advanced last year, that is, in 2021. I had nothing to do back then, and I was done with studying. I knew I would atleast get one of the NITs for sure(bcoz of my JEE mains rank). I needed something to rack my brains on, bcoz I like puzzles, and which puzzle is better than chess(ofc chess is much more than a puzzle or a game). So I started with chess. I knew how to play chess right from class 2 but never played it bcoz of the fear of loosing(yeah that's right😅), I played with my parents and I lost everytime, so I quit chess, till class 12. Now I had so much of free time(after jee advanced, there is gap for counselling of colleges). I again started playing chess, this time making some draws with parents. And then ofc there was youtube. I came to know about your channel when I was searching for chess related videos. I found some videos on nihal sarin playing chess and the video on how magnus had the shortest game in his career(with vidit)😂.Then I didn't know anything about the chess world here, so I thought vidit is just some random person playing with magnus😂(sorry vidit). Then I started watching your videos and got obessed with it. Meanwhile jee advanced result was declared and i got admission in IIT Kharagpur. One whole year was offline and I improved my chess bcoz of you guys, and samay and vidit and anish and a lot more. I tried for the chess club of IIT Kharagpur, but got rejected as there were a lot more experienced players here😅. Nevertheless this sagar shah's student will defeat them one day.
I wanna play chess vocally, so I was watching the blindfold chess training which you did in sept 2020 and it is amazing.
Thanks for introducing me to this whole new universe. I started chess when I had free time, and I am playing chess when I don't have any free time😅(Yeah there is a test here on friday and sunday, but I am playing chess).
I don't have a chess board(would love to have one, signed by both you guys), so I am trying to improve my rating on chess.com and lichess.
I have a demand: You should start a platform of your own, like chess.com, lichess, chess 24 etc on which players can play chess.
Thanks again for making me addicted to the game. - Priyanshu Ranjan
38. Hello Sagar, i have learned a lot from you not just chess, but the way you conduct the interviews and treat everyone equally and make them comfortable irrespective of their level/stature, and the way you have answered criticisms and not opinionated. Best wishes and keep doing what you love to both you and Amruta! Congrats on this mini milestone, you guys deserve MUCH MORE!!!!
I wanted to send this during one of the live streams when VD missed a winning chance against Magnus, and missed qualifying for the knockouts: though it starts on a negative note, hope it spreads positivity.
'Why are few guys so sadistic, enjoying over ones failure when the person is trying to do his best. I am unsure how many of us may have followed Chess before few years, when Vidit was just like how Arjun/ Pragg in their current form now. He is a 2700+ super GM and was once a talented prodigy. People who degrade him now, please remember that you could also do the same for other prodigies whom you are celebrating now down the line when they hit a bad form , if they find themselves in a rough phase down the line. So please spread positivity instead of hatred.
I always find Vidit as one of the most humble and hard working! He need not proove anyone as long as he passionately plays chess and not required to satisfy wishes of others. Hope he overcomes this phase and come back stronger. Instead of demoralizing someone, put in the same amount of hard work as he does in whatever field you may be in and evaluate your own results.' - Yaadhum Oorae
39. Congratulations CBI Team! Your growth over the past few years fuelled purely by placing Chess as a center-piece of your content has been nothing short of amazing! Even when viewership was low, you stuck to your guns of producing elite-level chess content for free for everyone available. I am inspired by your creation mantra. You represent the 3 Idiots quote "Success ka piche mat bhago, excellence ka picha karo, success jhak marke tumara piche ayegi". From your chess vlogs, analysis, classics recap, streams, interviews, tourney coverage, I have followed it all. Your passion is so infectious. It's made me truly believe in doing work with no expectations set, doing work for the fun of it, for exploring everything around it. This was especially at a time when I was having a tough go at life and feeling a bit lost. It helped me gain perspective and also believe this was the way I wanted to live my life. Chess also managed to ground my mind which has the flies away to far away fantasy lands a tad too often. That is all because you normalized it and de-mystified it for a huge chunk of the population. As revolutions go, yours is a perfect template to learn from. Thank you for everything. - Shriganesh Bollakpalli
40. Sagar, I love the dedication, passion, and sincerity with which you commentate and teach us. Watching ChessBase India always brings a smile to my face and Sagar's commentary always leaves me with something to reflect on about myself. I've learnt so much about determination, how you should approach difficult situations with a positive mindset, how to always laugh and see the positive side of life, how to be humble at all times, and how to be hard working to achieve your goals. My favorite videos are when you commentate on the Meltwater Champions Chess Tour and the Chess Olympiad coverage as well. Even though I don't know you personally, you make your videos so engaging and personal that I feel as if I know you so well already––thank you Sagar and Amruta for bringing us along with you in this journey. A massive congratulations on 1 million subscribers––this is just the beginning! :)
If I am chosen for the giveaway, I would love a Chessbase India Chess Set signed by Sagar, Amruta, and Samay if possible 🙏 - Aryan Sahai
41. Congratulations to ChessBase India team to reach this milestone on YouTube. This throws a lot of light on how well people are receiving Indian Chess, as the channel documents the sport from the Indian perspective and presents it for global audience. I am a proud audience member from it, as I have been following ChessBase India in the recent past since COVID-19 lockdown. Whenever I used to get time, I used to watch & analyze livestreams of Mr. Shah teaching chess to comedians, interactions with Samay & other chess players. What is most impressive to me was the ease with which Sagar sir & Amruta ma'am embraced the union of comedy and chess in forms of livestreams (esp. hand & brain formats), tournaments, COB etc. , thereby changing the perception of audience towards chess. This inter alia I think is something I would not only credit Samay but also the entire Indian chess players' community. I pray and wish that this journey continues, and it strengthens CBI to keep supporting chess players financially and prepare them to become independent strong players. Best wishes again. - Pramit Lahiri
42. First of all big congratulations 🤩 to you guys for a very well deserved milestone.I hope you will soon reach the next bigger milestones.
Coming to the part why I love chessbase India so much, there is so much to mention that I would write multiple points.
1.Saw your first stream with samay in 2020 online Olympiad and in that first stream you made me to connect with the chess in way that it became my first sports to watch since then.And then it has been a long journey watching you, your chess improvement streams, COB streams, all the wonderful interview stream, masterpiece Sagar Shah vlogs, all the tournament commentry and many more.
2.One part of watching your channel is for entertainment, chess learning, fun. But the different part of your channel is that I find the journey of sagar pretty wonderful I connect to him as a person and he never really felt like some big celebrity guy and he always feels like he is a normal person like us and that makes his personality lovable.There is so much to learn from this man about life it is not possible to put everything into a paragraph. His life journey deserves a whole book.
3.The fun and enjoyment with the chat along with you being the one who acknowledged everything chat has aksed for and making improvements every day.
4.learning hardwork, dedication from your attitude towards Life.
5.you have always been doing the good work for the community and it never felt like this is a personal channel of few people, rather it feels that it is face of chess community.
6.Though I have never met you or seen you in person, it just feels like you are a friend of mine to talk to.
I can write much more but let's save that for the next milestone of 10M 🤩.
Also as gift, I would love to receive the chess set, it has been 2 years I have been playing online, want to experience the feel of playing over the board.
Thank you so much sagar and amruta for creating such a wonderful channel - Pranav Shet
43. first of all many congratulations on reaching 1M Subscribers. Witnessing your commitment to bringing up a chess ecosystem throughout India is excellent. Speaking of myself, I started playing chess to get over the lockdown blues. On going through youtube recommendations I checked onto your channel and got hooked ever since. The series with which I got so attached was the 8-year-old boy and his dad series. It helped me develop my openings and now I am all set to play my first rating tournament. to mention your streams which are entertaining and educative at the same time. I remember once you spoke about your dream in Vidhit's vlog of seeing Chess cafes popping up across India and were sure that it's soon gonna be a reality. You are my inspiration.
What else can I ask for but a Chessbase India chess set with Sagar bhai's signature on it. - Arunodoy Gupta
44. early subscriber here, kudos to the whole team for 1 million! being the pioneers of chess coverage in India, your openness and ingenuity and your ability to connect with people have taken you this far. hope you reach even greater heights.
At first, chess was merely a hobby for me but now it has become my passion. I even managed to get a FIDE rating this year without any coaching or trainer all thanks to you guys. ( even reached as far as 2348 on lichess ). My personal favorite is your series on openings during the pandemic neatly explaining the nuances and intricacies of the game. Grandmaster chess was incredible too. on a side note, the depth you brought to chess also helped me in life as well. it made me more thoughtful and selfless( by the way you guys work ). it is unprecedented!
Shedding light on our grandmasters and other chess players and their achievements melts my heart, giving them the deserved recognition by sharing their stories of struggle and sacrifice. truly inspiring.also, love your insights and wisdom on non-chess-related stuff.
ps: would love to have a chess set if possible - parikshit 008
45. Congratulations to Chessbase India on 1 million. The thing I like the most is Sagar's and Amrutha's dedication to empower chess and their love for the game. We may not be able to see all the efforts they are putting in to run Chessbase India but we can see the amount of work Sagar & Amrutha put in to empower the game through streaming for hours, running a blog, taking interviews and providing fun through Chessbase clips channel. I Love Sagar's thought of giving away money they get through Super chats and memberships to the chess players who are in need of funds is just awesome. I never thought I would watch chess streams for hours but Sagar's commentary makes them most exciting and love to watch. I strongly feel there is alot to learn from you people apart from chess which inspires many in their lives. Most importantly, sticking to their tagline 'Powering chess in India'.
I would love to get Chessbase India shirt with my name on it❤️. - Deshabathini Vivek
46. The greatness of Chess Base India inherently stems from the passion not only from the one and only Sagar but also from the entire team which work around the clock to make not only the YouTube channel but the entire Chess Base India into what it is today. And the passion that I am speaking off is from day 1, the passion for the game and imparting knowledge about the game has remained the same regardless of the fame and subscribers. Be it a stream following international matches at 1 in the night or be it the Olympiad streams the energy never falls.
47. Also kudos has to be given for trying to improve chess from the grass root level by giving various scholarships to youngsters which no doubt will be the future superstars. New projects like Chess ranga show that innovation and commitment for improvement never really stops which is a trait which should only be admired. Also the initiative to introduce the Chess club has been nothing but a success , I myself have attended numerous times and can say first hand the energy always remains. To add on top of that, the incredible event which you have pulled off during the Deathmatch was astounding, to this day I feel incredibly lucky to have attended that event in person and can say the incredible amount of work that must have been put behind the scenes to pull this off must have been a hassle but in the end it was a total home run!. From incredible chess educational series, from your incredible commentary and coverage to the all exclusive interviews with numerous players from all across the globe , and also to the famous Chess Base India clips , you have given the viewers all across the globe a better perspective about Chess.
For the giveaway , I personally would love to have the tickets of maybe future events that Chess Base India are going to be planning like the previous Deathmatch or the newly release book of Coach Ramesh on How to improve your Chess calculations or maybe a match with Sagar Sir at the chess club. - shahrukhrko
48. Loved the 2017 Blogs and the detailed writeups Sagar started, off on Facebook giving feedback was always taken positively, which hasn't changed a little even in 2022, so humble and receptive to constructive criticism. Superb content on the channel, Hardworking team of CBI, and wish you the best to reach more heights! Lots of love for the CBI team ❤❤❤ Hearty CONGRATS ON 1M, don't stop, keep hustling and growing! Favorite video: Crying after losing is not always bad | Ft. Volodar Murzin at World Blitz 2019. Addition to CBI shop: Chessbase India Antique libraries - books/collectibles - Sushant Surendra Prabhu
49. Hearty congratulations sagar and amrutha on 1M milestone. My introduction to chess started back in 2018, when my friend vaibhav challenged me for a chess match out of the blue. Initially, I just knew how pieces move and not aware about any theory causing a pathetic loss. Being an ambitious guy, I started to watch ChessBase India videos, learning openings and keeping up with your high quality analysis. Within few months, I was able to beat my friend constantly and surpassed him at chess. I was glued to every stream when the pandemic started and with the touch of comedians to chess, this has turned into the most liveliest chess channel on youtube. With so much content here, it's really hard to pick a favorite video but if I have to, then the online Olympiad stream will be the memorable one to cherish for long time. From all the activities you do, I like how you bring small upcoming talented kids to stream and announcing scholarships, trying to empower chess from grassroot level. Kudos to the entire CBI team and please don't stop doing such activities. Thank you for all the work you do and keep doing to make India a strong chess nation. I'm not sure this message will be picked but I would love to have a premium chess set from CBI. - Gouse Pasha Shaik
50. Sagar bhai a big follower for a very long time. Congratulations on 1million.never felt so happy but for this achievement im just so much thrilled as are you bhai. You and your videos, your live made me come back to chess. I was a fan of chess from childhood. Now I follow n play n learn chess with you from your series. Thank you for 'your efforts n all the cbi team's efforts we are getting the recognition back to india among world n among us.chess awarenessis growingin our country cant wait to see "har ghar chess". Hope you keep doing the good work n we will have chess boom and hopefully a world champion from India 🇮🇳 😀 soon. Hoping for million n billion followers to join our cbi family. Meanwhile i don't have a chessboard for a very longtime now. Looking forward to getting cbi chessboard soon. Thank you Sagar bhai Amrutha n all of the chessbaseindia team 🙏 ❤️ ✨️😇
P.S- I follow and am a paid subscriber from another ID.glad to be supporting anonymously. 😇- Amith krishnan
51. Huge congratulations to chessbase India.You guys made me fall in love with chess in the pandemic.
After this chess boom i couldnt get rid off chess, and all this happened coz of u,amrutha,vd,adhiban,nihal and samay(ofcourse).
After coming to know so much about the chess and its beauty, i always regretted myself why didnt i learn chess when i was a kid.
Chess is the best game ever. When i was watching chess charity stream live , where vishy sir was playing against all the celebs a simul against, nikhil kamath sir's,sudeep, and sajid sir, the game was so fishy that, i even called my close freinds (some of them doesnt even know about chess) , and started sharing my insights and my frustration with them. From nowhere i started scolding and sharing the game with them.
Thats how this game as impacted me. I always tell my freinds to learn chess and i have been successfull in making few of my freinds ,fall in love with chess.
Thank you so so much for inspiring me and the whole world. #chessforlife. I just want an autograph or chess clock signed by Sagar sir, amrutha mam, Samay and nihal.
Thank you Keep making videos, and keep on inspiring us.❤❤❤ - preethesh kumar
52. My name is Tanmay Hirodkar and Guys, CONGRATS for reaching this amazing milestone. I have always liked the genuine commitment, sincerity, humility, and enthusiasm you have shown for chess and for us. You are a true jewel in our wonderful chess community, Sagar. Your analysis, discussion, and of course the quick vlogs, are all fantastic. No one, in my opinion, has ever contributed more to chess than you have. You are the reason chess has captured the hearts of so many people. With comedians playing grandmaster chess and all the films you've produced, I've learned a lot about chess and how to get better. The Olympiad stream you did was one of the things I particularly appreciated because it was unquestionably the most amazing thing I've ever seen. Additionally, I want to congratulate Amruta and the entire team on their success. - Tanmay H
53. Congrats to the whole CBI team🎉🎉🎉The thing that has always kept me in awe is your ability to grind everyday, non stop for the growth of chess in India. All the long streams, videos, articles(which are a delight to read), interviews etc. show your dedication. This inspires me to do well in my field as well. Your streams have always been a stress buster and helped me in difficult times. The best thing about CBI is that it has content for basically any chess level, from beginner to advanced. Also, we can find anything related to Indian chess on the channel and the website. CBI is like the encyclopedia of Indian chess.
A series for which I would always be thankful to CBI would be the 100 days of improving chess with the comedians. I used to watch episodes every day while having breakfast and it was a great start to my day. At that time there was hardly any content on YouTube which could be used to improve each aspect of the game for people who knew just the basics of the game. It was a great combination of serious chess and humour brought by the comedians. I learnt a lot of things like the concepts of positional chess for the first time in that series. It was the series that kept me connected to chess during my JEE days when I was not able to play a lot.
Another couple of videos that I really loved were the interview with Ivanchuk at the World Cup and the interview with Anand talking about his 9 gems. Both are players whose games I love to watch, so these interviews are very close to my heart. I hope that CBI grows even more and popularises chess to an extent that it reaches every household of the country and it becomes the most popular sport in the country. Thank you again for doing this much for the game that we share the love for❤!!!
If possible, I would love to have the book "How to reassess your chess" by Jeremy Silman signed by you two. - sagar goel
54. Firstly congratulations sagar sir and amruta ma'am, so glad to see y'all reach 1mil. This is just the beginning, many more milestones coming ahead.
Okay now getting back to the story, that one thing that motivated me was the chess club, this is that one place where you see everyone from the age of 7,8 to the age of 60+ coming in and playing their heart out, games be it good or bad it was this one non judgemental place where everyone had fun. Once in a while I try and come to the club, (coz my lectures are from 5:30-9:30 and I try and bunk them once in a while) but the best thing is, I come back motivated, looking at them is what keeps my love of chess and my motto to play chess alive, and those days I end up feeling so good compared to the average days I generally have. It's just been so great being a part of things built up by you guys and just so glad for what all you guys have done, thank you .
Maybe the only thing I need is a chessbase India diary and a pen just to note down some of my chess achievements and just saving all the autographs i receive of my favourite chess players and personalities throughout this journey of mine - Gurkirat singh Anand
55. Congratulations Sagar Bhai And Amruta Ma'am For Making And Growing Chessabase India.It Has Become More Than Just A Channel Now For Us.There Can Be Shortage Of Words In Describing Chessbase India.From Sagar Bhai's Dedication And Passion For Chess, To Chemistry Between You Two.
From Full Streams Of Tournaments, To Chess Match Analysis.From Funny Moments, To Amazing Clips.From Amazing Collabs, To New Ideas And Concepts Amd Series. From Holding Online Event Like Junior's Cup, To Hosting Amazing DeathMatch.Also Your Amazing Extended Chessbase Trio (Sagar Bhai, Vidit Bhai, Samay Bhai).
All The Best For Journey Ahead.And Thank You Very Much For Everything Coming From Chessbase India.
If By Any Chance I Get Selected For Giveaway, I Would Love To Get A Signed Chessbase India Set Signed By Everyone Possible (Sagar Bhai, Amruta Ma'am, Samay Bhai, Vidit Bhai)...- Darsh Bhatti
56. Sagar Bhai and Amruta ji, I started watching your videos only after Samay had you and Vidit on his streams and since then my life in chess has completely changed. I had played chess online after some 15 years and the thrill it gave me was unimaginable. I had the massive privilege of meeting you in person and could not believe how humble you are as a human being. It is my most cherished moment of my life. Since then I have gotten admitted to a chess academy and despite working as a Senior Application Developer for Oracle, I make sure to attend my chess classes and play tournaments as much as possible. I watch and rewatch Anish's Sicilian Najdorf and Surya Ganguly's response to 1.d4 streams, and most recently Pragg's games and interviews. I could go on talking about CBI (and CBI clips) for hours. Anyways, you are an absolute champion and an inspiration for many like me. Wish you all the very best in the upcoming years and may chess thrive in your hands for ages. Just one word for you "THANK YOU". And about the product I love, I have been looking at the The Anand Files by Michiel Abeln book for some time and I hope to have it some day…- Subhodeep Das
57. Congratulations Sagar bhai and Amruta and the whole CBI team for achieving this milestone 🎊Samay made me attracted to chess but you Sagar bhai made me fall in love with chess. From getting introduced to Indian Chess talent to cheering for them. From getting to know some of most fun people like Vidit, Anish, Radja to getting stunned by their moves. From not knowing anything about chess to reaching 1200 in a year. From getting to know the "Sada dosa" to laughing at comments of Future Shah
From "improving chess" to "imbalance theory" From blundering queen at move 4 to converting winning games in endgame
It's because of CBI, Chess has became a inseparable part of my life. I just want a live stream with Samay, Vidit, Anish, Radja (if he is available), Tania, Harshit(69 OP😜) Just celebrating success of the biggest and most loved Chess platform of India❤️ Lots of love, K💕 - Girl with Curls
58. CONGRATULATION Guys for hitting this incredible milestone.I always admired the serious dedication, sincerity ,humility and passion that youve put towards us and chess. sagar, you are a gem in this incredible chess community. Your commentary , analysis and ofcourse the short vlogs are absolutely amazing. I dont think anyone have ever done more for chess than you have. youre the reason many people have fallen in love with chess. Ive learnt a lot from improving chess, with comedians grandmaster chess and the tons of videos that youve made. One thing that I've enjoyed the most is the Olympiad stream that youve done, they were undoubtedly the most incredible thing ive watched. And i also want to congratulate amruta and the whole team for this achievement. kudos to your efforts and dedication towards chess. again a very thankyou for helping chess to grow. Thankyou Sagar Bhai
i would be grateful to have the CBI chess set signed by you and amruta ji. - Riwaj
59. Congratulations guys I'm really happy and proud of this community and kudos to each and everyone of your team members to reach 1 Million 🙏
I've been following you guys the first time sagar bhai came on Samay's stream you were just a Saada Dosa back then 🤣
And I remember before chess Olympiad 2020 i lost my Job but your streams kept me going and i became addicted to chess and improved alot and after a month i found out i had kidney stone so i had to do operations and this was during Chess Olympiad cause i remember watching ur streams from afternoon to evening laying in bed even when i had my operation and even when i couldn't move my body cause of anaesthesia but i was still watching chess Olympiad 🤣 and that was one of the best thing happened to me cause India won that Olympiad 🇮🇳
And I'm just trying to be better and improve my game and even teaching my friends some of the basic of it and sharing it with as much people as we could 💕💕💕💕💕
So THANKS for everything Sagar Bhai and everyone from the chess base India community...
And congratulations 💕💕💕 - Ankush Thakre
60. Congrats Sagar bhai, Amruta ma'am and the entire team on this milestone!!
I personally was always attracted towards chess but overawed at the same time since I felt it's too difficult. But finding CBI during the lockdown was one of the best things to happen for me as Sagar bhai's commentary/analysis was such that even beginners could follow. That's when I started playing regularly and followed the entire Improving chess series. Moreover, I loved watching games of top players with Sagar's commentary. And the intrigue built up to the extent that I felt compelled to visit Chennai for the chess olympiad and it was one of the best experiences of my life. None of this would have happened had I not discovered CBI. So thanks for everything and please keep doing what you're doing, we love you <3
And if I do get selected for the giveaway, I would like a copy of The chess course by praful zaveri, one of Sagar's recommendations :) - Ishan Mishra
61. First of all, Congratulations on hitting the 1 million milestone 🥳. This is not an easy task to achieve. Sagar Bhai, not only an IM, but a journalist, commentator, co-founder of ChessBaseIndia and a YOUTUBER. I got introduced to the ChessBase India YouTube channel during the pandemic. I started watching your videos on openings, and slowly found out about "improving chess with comedians" and "Grandmaster chess with comedians"... The videos were instructive and fun at the same time! Then very recently, me and my parents saw the video where ChessBase India interviewed Pranav Venkatesh's parents. We were curious to see what the interview was like, because I am a serious chess player whose aim is no less than becoming a GM. However, me and my family are facing quite a few issues in the path that I have taken. The proud parents of the 75th GM of India mentioned about all the hardships that they went through to reach this stage, me and my parents felt that there were a lot of similarities in the different problems that both me and Pranav faced.
I drew inspiration from Pranav, I was amazed by how he overcame so many difficulties, how much he sacrificed and what all he did. After watching the video, I was fully motivated. I have to thanks ChessBase India youtube channel for posting videos like this. After all, I am sure it is not just me who got motivated and inspired. As for the Giveaway - I really would like the "Masterclass Volume 1-14 COMBO" from the Chessbase shop.- RB Prem
62. First of all congratulations Sagar Shah sir and Amruta Mokal ma'am for achieving this milestone. I just love the way how much Sagar sir is in chess his passion is clear visible he don't run this channel feeling like it's his work but he genuinely loves doing what he do. I love the way Sagar sir commentate talking to pieces telling a story never found chess so intresting, I started playing chess after I came across a random stream of Sagar sir and Samay btw love your chemistry. My chess rating also increasing after watching your videos sir. Love you catchy video titles love your commentry love your love for chess love your dedication all in all love you sir ❤️.
At the end I would love to have a premium chess board from you as I don't have one, and it would be awesome if you could sign it for me. - 005_Piyush Prajapati_T9
63. Heartiest congratulations to the entire Chessbase India team for achieving this glorious milestone, what has stood out for me is the team's drive and passion to make chess as interactive & interesting as possible thereby contributing to its popularity and also sharing valuable life lessons on the way😊, I remember watching one of Sagar's videos where he is walking and there is hill in front of him, he says that's although climbing the hill will be difficult in one day, however if you walk a little everyday with proper focus, you will reach the hilltop for sure, bas chalte rehna hai, rukhna nahi hai, you will achieve your goal 👍🏻As for the giveaway, it would be nice to get the book The Anand Files by Michiel Abeln 👍🏻 - CA Sudha Ramanathan
64. Big congratulations to ChessBaseIndia team for reaching 1M ...it's great achievement and I am honoured that I have contributed little bit in this achievement by subscribing you guys ..I found this channel while watching Samay and Sagar bhai Chess stream honestly I was not Chess fan before lockdown but after watching you guys I was tempted to play ..then I start playing online chess ...and then it's get addicted to me ..and recently because of Olympiad happened in India, Sagar bhai and samay commentary it's make chess more interesting..and now i started classic chess after that ..it's really amazing and I am enjoying it so thank you so much Sagar bhai , Amruta ma'am, Samay bhai for introducing Chess in my life ❤️ and if possible please send your ChessBaseIndia T-shirt or India T-shirt which ever is possible 🤗🤗 ganpati bappa morya 🎉 - parag salunke
65. Huge Congratulations man. Sagar you and your team deserve every inch of it, I started following your channel back in 2019. I have been playing chess on online portals since 2012. I have spent an average of 2 hours each day and played thousands of blitz games of chess since then to the point it kind of became an addiction for me and had to take a break from it. Nowadays I don't play much but I love watching your streams. I look forward to the big events streamed by CBI wherein the exciting Indian talent is there. CCT chess streams and Olympiads were just simply superb. Chess is like therapy for me. I have been going through some tough times lately due to mental health issues and your streams are something I look forward to with excitement. I had been a big cricket fan but not anymore. For me, chess is there at the top now. Keep up the good work.- Kunal Arora
66. Congratulations on 1 million sagar bhai!!! kya hi matlab 😂😂😂 I would like to tell my favorite stream which connected me with this great community
Improving Chess Episode 57 | We raised Rs. 462k for Indian chess :In this stream you said 1 line that maybe 2k people watching are worth more than 50k coz 2k are more connected to you that is indeed true. This stream showed the power of Indian chess community. when anshuman das sonated 1st 10k rupees the first thought that came in your mind was you want to help Ilamparthi buy software. All your streams touch our hearts but this stream will "actually" make a difference in the life of so many people. - shubham tyagi
67. Congratulations Sagar Sir, Amruta ma'am and the whole CBI team for reaching 1M.
I used to follow CBI even before Samay came into YouTube but neither use to play very often nor good at it. In 2020 I was very depressed and even thought of suicide sometimes, coincidentally at that time the Samay thing happened, maybe Samay's videos came to me because I used to follow CBI, and from that time I didn't look back at all, I fell in love with Chess, Sagar Sir's commentary and teaching, Samay's Character, I can say Chess and you guys saved me. I learned alot from Improving Chess, Improve your openings, Imbalance Theory and your commentary. Thank you Thanks a lot for everything...
As for giveaway I would love to have Attacking Manual or 100 Endgames You Must Know or CBI Chess set signed by Sagar Sir… Debasish Sen
68. Sagar Bhai and Amruta ji, I started watching your videos only after Samay had you and Vidit on his streams and since then my life in chess has completely changed. I had played chess online after some 15 years and the thrill it gave me was unimaginable. I had the massive privilege of meeting you in person and could not believe how humble you are as a human being. It is my most cherished moment of my life. Since then I have gotten admitted to a chess academy and despite working as a Senior Application Developer for Oracle, I make sure to attend my chess classes and play tournaments as much as possible. I watch and rewatch Anish's Sicilian Najdorf and Surya Ganguly's response to 1.d4 streams, and most recently Pragg's games and interviews. I could go on talking about CBI (and CBI clips) for hours. Anyways, you are an absolute champion and an inspiration for many like me. Wish you all the very best in the upcoming years and may chess thrive in your hands for ages. Just one word for you "THANK YOU". And about the product I love, I have been looking at the The Anand Files by Michiel Abeln book for some time and I hope to have it some day… - Subhodeep Das
69. Congratulations IM Sagar Shah sir and Amruta Mam for 1 Million🎉🎉.
I will tell why I like ChessBase India in a simple way
1) I liked your dedication and passion for chess
2) Basic opening traps series
3) Motivating and Inspiring Students
4) Covering every event
5) Helping Chess Players
6) Funny chess videos
7) Best Chess content
Thank you very much for providing the best content. All the best to 10M subscribers.
I would like to have ChessBase India T-shirt - TLS MARUTHI RAO
70. Wow… this feels so heartwarming to see CBI finally reaching 1M subs.Hope to see you guys crossing many more milestones ahead. There are innumerous streams which are unforgettable ones. But if I can take the liberty to choose 2, it will be India winning the online Olympiad and that famous Ilamparthi stream. Morning started like any other day n suddenly became crazy.Can't thank you guys enuff for always entertaining us especially during those dark days of lockdown. Thanks for helping many ppl like me keep their sanity at that time. ❤️❤️
Sagar, u n ur analogies are still the best (beautiful girls are the most sonni ones 😂)
Would love to get a CBI T-shirt with BM Army written at the back. Coz I got introduced to CBI by our BM ❤️❤️ - Monalisa Chowdhury
71. wow so amazing achievement sagar sir i have watched this channel grow and how. well frankly speaking chessbase india for me is sagar sir and his coverage of chess tournaments.i have learned so much through this channel whenever he ask us to think what would be the best move here i love that part and his understanding of chess is so amazing and obviously not to forget all the fun while covering all the tournaments, the chess olympiad venue tour and even showing us what champions eat for breakfast haha it was so cool. and obviously all the conversation with saravanan sir his stories and knowledge of books uuf that blew me away. i have improved so much as a chess player recently and i'm 1200 and have a long way to go thank you sagar sir and chessbase india for everything and many many congrats you guys are taking chess in india to new heights keep up the good work we love and support you ❤️
and for the giveaway if i can have reassess your chess by IM jeremy silman OR his silman's endgame course book i would be gratefull that will really help me to improve my chess thank you so much ❤️🥰 - harsh
72. Congratulations on 1M, Chessbase India! 💐
Finally, you guys have achieved a long awaited milestone and this sounds like an achievement to me in some way as well. I started playing chess when this pandemic started. I have learnt many life lessons from this game and from Sagar's analogies. Thanks Sagar for always being true/honest to your audience, with the games and with the nuances of living a good life as well.. ❤️
Sagar streaming for countless hours with his unique commentary style (made chess even more exciting), Amruta providing quality coverage of pro chess events (it feels like the players are more accessible, helps in attachment), bringing a board game to main stream (kudos to Samay Raina for all that he does in his raw style) and helping young athletes in achieving their dreams through donations - Sagar, Amruta, Samay and entire CBI team deserves all the appreciation and much more! ✨🍫
Looking forward to follow and enjoy many more exciting chess events through your videos/streams and creative events like death-matches.. 🥳✌️
As for giveaway - would love to recieve a CBI chess set signed by Sagar and Amruta, or a pack of premium Vedika's chocolates.. (1M par kuch meetha ho jaaye 😍😋) - Vinayak Maharshi
73. I started following this channel during the pandemic and it has been a wonderful journey. I never used to watch or follow chess but through your streams you make it so easy for even a person of zero knowledge to understand and enjoy the games. Im still pretty bad at chess but i just love watching your videos and because of this channel i follow so many chess tournaments like the olympiad and meltwater chess tour, this channel was truly a hidden gem and i jsut hope this channel keeps growing because thats what your hard work deserves. Sagar Bhai and Amruta Didi you both are an inspiration for me because it is never easy to follow you dreams but you guys did and chessbase India is the dream you share with everyone of your viewers. As for my favourite video it has to be the stream with Judith Polgar and especially after the match when Vidit joined the streamed and their was banter and trust me i have rewatched the last 15-20 mins of that stream so many times and each time it makes me laugh and makes me happy. I hope this channel keeps growing and i hope the whole chessbase India teams stay healthy. I would love anything a chessboard set or tshirts but more importantly i would love if you could guys could make a video highlighting your journey to 1 Million subsribers. 😊😊 And yes hopefully 100k soon on the clips channel😄 - kaustav ghosh
74. Congrats Sagar sir 🎉🎉 For creating big 1M followers of chess. Your steams motivate a lot, I may not become a GM or IM but I am sure I would be best in my field, I have seen the passion and hard work of yours and amruta man , I still remembered one of your steam where you were sleepy as anything but then also you kept streaming until the games end rather amruta man kept saying that you need to sleep, I think this will be in my memory life long. I love chess too, I use to play it now on daily basis when ever I like to refresh my mood from my work, and while playing chess i noticed one great thing that I just completely forgot about each and every thing around, what's happening wether a loud music is playing or any thing I just got to know about that after the match is over.So yeap it's a great game and it's my dream to watch chess match not in a cricket stadium but to watch in a chess stadium which should not be smaller than any of the cricket stadiums. And finally if I got lucky I would love to get a chess board not a simple chess board but a chess base india chess board signed by sagar sir and amruta mam. 👍 - Abhinav Kumar
75. Congratulations Sagar sir and team for the huge achievement. I had been wasting a lot of time during the first half of the lockdown but now I'm focusing fully on my chess improvement and education. This is mostly because of this channel, it has given me a broad range of opportunities to improve my chess. I have upgraded my online rating more than 500 points watching these instructional content and I recommend this channel to every chess player in the world!❤ You can improve your chess openings, decision-making and many more aspects of the game(with Grandmaster Chess Series, Chess Classics You Must Know Series, Improving Chess with Comedians Series, etc...) Wishing you Good Luck for the Future Aims! If I were to be chosen for the giveaway I would like to have the Power Play Series (1-28 Combo), it would mean a lot for me😍. If not I would like to have the Grandmaster Preparation Jacob Aagard - 6 Book Combo. - Aruna Sumanathilaka
76. A big Congratulations to you Sagar Sir, Amruta Ma'am, and the entire ChessBase India team for achieving this significant milestone of having 1M subscribers🎉🎉. You guys have done an excellent job promoting chess in India. Watching your videos since 2018. I love the passion and dedication you all have towards the game, it truly reflects on your channel, anything that is on chess or revolves around chess or is connected to chess is here. I cannot pick any one thing or a video or series which I like the most as sometimes I come to learn, sometimes for the updates and coverage of events and games, for some light streams and interviews and I like everything. So, the best thing I would say is the diversity of videos this channel has, it is not limited to the same kind of content every time if we see chess as a genre. There is something for everyone who wants to watch or learn chess. I got a chance to meet you online in "Dr. Chess" and I am hoping to meet you someday in person, I'm a very big fan of the work that you do for Indian chess, especially for talented youngsters of the country. I was not very active for the last 6 months, as I was preparing for JEE so couldn't stay in chat much, but it got over on 28th so, will now be able to be in chat more often.
For the giveaway, I would love to have the book "How to Reassess Your Chess by Jeremy Silman" signed by both of you. - Jenil Patel
77. Congratulations to Sagar, Amruta and the entire team on reaching 1M. It's all a result of your continuous and diligent effort which you put in creating your content, your coverage and your pin point journalism. For me personally, you have played multiple roles in my life. Starting with chess, I only knew the very basics of the game and how the pieces move. My rating was somewhere around 300 when I started. By watching all your videos, streams and especially the way Sagar asks questions to the chat inherently improved my chess and now I have reached at a rating of around 1450 and still I'm improving watching the more advanced content like Imbalance Theory. Other than chess, personally your streams have been therapeutic. I stay in US and life here can get very lonely, and especially during peak pandemic when you couldn't get out of your house, you guys were always there, inherently creating this strong bond with the entire community. You and Samay feel like close friends. It's all fitting that coincidentally I was visiting India and ended up at Phoenix Marketcity on the inaugural day of ChessBase India Club and got an opportunity to meet you and talk with you in person. So thank you and all the best for your future endeavors! 10M coming soon! Also I really wanted to order a hoodie and the ChessBase India chessboard when I was back in India but couldn't and I am not sure if I can order it here in US. Even if it's not a giveaway, I would be glad if I can somehow buy it all in the US! Nevertheless, thanks and congratulations!!! 🎊🎉🎈- Aditya Bhopale
78. Congratulations @chessbase India- Sagar Sir, Amrutha Ma'am, and the whole team working so hard! What makes me love ChessBase India is -
1. The beautiful high-quality coverage of important events mainly this olympiad- the interviews with players, and parents and making us get the feel of the tournament atmosphere.
2. During lockdown - Improve your chess, openings, and endgames were amazing.Thank you Sagar Sir. To take these sessions with soo much effort for free really needs a strong passion for chess and a genuine interest to help players improve the game.
3. Every time I have sent an email to clarify something - I always get a reply!
4. And how can I forget the Clips channel which is so entertaining!
Thank you for everything that you'll are doing and all the best for the future- Chessbase India is definitely a huge boon for Indian Chess!
(I would like to have Analyzing the Chess mind by Boris Gulko and Dr. Joel R. Sneed or Grandmaster chess move by move by John Nunn)
😃Thank you! - Harshini Anand
79. Congratulations Sir 🎉🎉🎉 I have a keen interest in Chess and your channel has helped me learn more about the game.
I always wanted to participate in chess tournaments since 13 but the game is not common in my area so I would end up playing with my brother and the game app. But YouTube brought me to your channel and I always enjoy watching every upload. In these 11 years I could only participate for 4 times during local sports week and once during university days. I try to teach my cousins and friends with the little things I know so that I'm not left alone to play!! With the little rays of hope, I hope this game spread to all the corners through your channel. Rameshbabu Praggnanandhaa is one among the players who amazes and motivates me 🔥
Happy for the exciting giveaway, yet as an avid viewer, I look forward to learn more and more and see you achieve 100M ❤️ - anipa
80. I was introduced to Samay through Suhani Shah's that's my job series, then Samay introduced Chessbase India. Chess came into my life like a good stress buster during lockdown. It made me feel fresh. We've started playing chess in the society since then. Ever since I started to watch Chessbase India, I've been inspired by Sagar and Amruta. Watching Sagar for hours and hours during tournament days made everyone connect with him better. "Reaching 1X00 with Sagar Shah" is my personal favourite stream. Although it is on Samay's channel. This is only stream on Samay's channel that I can play without earphones. I want to become as passionate/devoted as Sagar to my work. I liked the Sagar-Samay friendship like anything. Listening to Sagar has always made me hopeful for life. Sagar is a great writer. I found somebody who agrees with me that the birthdays is not something we should celebrate. CBI can do a lot better than this, more death matches, more CPLs, more tournaments like super hero's cup. The CBI deserves more than that. I hope all of the events/tournaments planned by CBI become a reality. Hope more corporates will come into the game. I want either Vedika's Chocolates or T-shirt - Ganesh Kedar
81. I first started watching Chess through Samay's stream and there Sagar sir used to help us go through all the games, move by move, give his insights and add the actual learning element to the stream. Soon I started watching Chess base India streams to further understand and learn chess. Sagar sir not only makes the experience of watching chess possible for players with little to no knowledge possible but also extremely fun - with his witty little analogies combined with an intense passion for chess. Sagar sir was born to be a teacher and he proves that every time he streams. My rating moved from 800-1300 by only watching Sagar Shah's videos and following his little rules and tricks. He is indeed the best thing that happened to the Indian chess community. Whenever I have anxiety I open Sagar sir's old streams to relax and end up learning a thing or two here and there. <3 Love you best shah in the world. If I am selected for the giveaway l feel the Jeremy Silman combination of Imbalances and Endgame will help me a lot. Currently I am reading his Complete Book of Chess Strategy which is helping me with openings. Otherwise anything you recommend sir <3 - Chinmay Misra
82. Hello Sagar Sir ... Kem cho !! First of all a huge congratulations to you and Amruta Mam for 1 Million subscribers on the channel. Being in USA since a long time it was hard for me to follow any sport connected to India. But, 1 find day scrolling through YouTube I got your channel as a recommendation and decided to give it a shot. I started watching your videos and live commentaries on matches. The way you explain the things going on in a match can even help a non-chess playing viewer to indulge in the game. The Improving Chess series, Learn from Classics, Grandmaster chss, Opening Chess video all helped me to seriously improve at chess and I still do watch them! So thank you for all the videos and content you provide through YouTube. Also, If I can have a chess set or a t-shirt or any chess book of your recommendation with your signature I'll be grateful. Once again heartful congratulations to you and hope you may reach 100 Million soon 🖤🤍🖤🤍 - Shubham Shah
83. Hi Sagar and Amruta, congratulations to you and the Chessbase India team. I want to say today how I started following you and how Sagar and Amruta made a huge impact in my life. I started following Chessbase India from 2020 after I got to learn about you from Vidit's commentary on the shortest game of Magnus in Tata steel chess. You had a face of disbelief after the game ended in few moves. Vidit was explaining it was you and I got to know about you that day. I visited your channel and found out that you are the real chess influencer in India. From there on, I never missed any of your videos or live streams. I followed you on COB, world cup where vidit did very well, you and Samay brought Kasparov, CSL was a milestone where I remembered Gukesh and Ding, Anand vs Cramnik no castling chess which was my first live watching of Anand's game, then the WCC Nepo blunders against Magnus, there I realised how good Magnus is and became his fan, now I am waiting to see who can beat Magnus in a classical game, I remembered you took Gukesh's interview after the WCC game in Dubai Expo, I remembered you announced CBI clips channel, then it was Tata steel chess Kolkata, you visited the National Library where I used to go all by myself and spend all day reading Physics books, it made me nostalgic by seeing your venue tour there, then Candidates where I was rooting for Ding and ultimately Ding became 2nd and then Magnus told he will not play the next WCC, I was very happy because I want DIng to win WCC, next came the Death Match, OMG! that needs to be done more often now! Next Olympiad, Gukesh doing his magic there! Finally Pragg defeated Magnus 3 times! I have enjoyed every beat of your streams for the last 2 years. You are a part of my life now. I plyed chess in my childhood with some friends, and that was it, I never played again until I started again in lockdown. Whenever, I saw your streams my rating increases by 100-200 points and then gradually it starts decreasing again😀latest was the Olympiad time when I broke 1300 level to reach 1357 very easily. But again now I am back to 1250 since you are not streaming. I love your pawn moves💗! Now I always try to find silent pawn moves! Thank you Sagar, because of you I have prioritised chess over t20 or odi cricket, however, Test cricket is still my first priority over chess 😉But, I always see your streams later on if not Live. I have learned from you Sagar how to work hard and consistently on daily basis, how to talk to people with smiles, how to be an influencer. Now I am trying to be like you to have a better personality.
Thank you and Congratulations to you! It took more time to reach 1M than I expected, I hope you will cross 10M within next 2 years. All the best and thank you for your contribution to popularizing chess! P.S. I don't need any thing from you guys, you have already given me a lot. - Pritam Banerjee
84. Irrespective of the giveaway i would like to say you guys deserve this for a long time. The effort and work done by Sagar team is really appreciable .
The way sagar makes chess easy by his analogies even between a game of 2 top grandmasters is truly amazing . The way he teaches n makes chess interactive is unparalled. He has given a lot to the chess community and we next want to see is for You Sagar to become a GM.
Kudos to you sagar and wish you all the very best for the future. Inter Alia i had been looking to improve my understanding of chess.
So i aspire to get grandmaster preparation by jacob agaard -6chess book set.- Hritik Singh
85. Congrats to the entire CBI team!! You are a big inspiration for me! Last year I had started a small chess club in my area with an idea of teaching and spreading the love for chess. I feel grateful that people come at the club to learn and have fun playing chess, make new friends, some kids have even started playing in local tournaments. Even some intellectually disabled persons learn chess here! I feel chess has brought some value in my life and that by teaching chess I can contribute some value to the society. One video I particularly liked, although I couldn't find it, was the Nature hike+ blindfold training done by Sagar Shah. Amazing exercise which I tried quite a few times! I'd love to have "101 endgames by Jesus de la Villa" or any book that would help my club members to up their game! - Amrish T
86. Let's be honest, it was Samay who introduced Sagar Shah to me (and probably lakhs more). However it was your dedication and love for the game that made me stick to the channel. Even though the game of chess at first sight looks boring to the general public. It was our luck to watch and learn through your eyes that made us understand how beautiful this game is. I got to know so many amazing personalities because of this channel. Be it a professional player, a big time coach, an influencer or a chess parent. We learnt that there is so much more to chess than just the 64 squares. Congratulation on this milestone. And many more to come. Thank you so so much for what you have done for the Indian Chess Community. - Damyant Jain
87. A huge congratulations to chessbase india and team. I'm so proud of the fact that the most watched YouTube channel from my account is that of chessbase india. This channel is so much more than chess for me, seeing sagar bhai doze off by the end of the streams in the late night CCT tournaments, makes me push myself to work until I start dozing off too. This channel has taught me so much, and continues to do so. For the giveaway : Vladimir Kramnik the inside story of a chess genius. - Rakshit singh
88. Hi Sagar Sir and Amruta maam. I have been a sport fanatic since my childhood and have witnessed sports broadcasting around the world for various sports at large. However , this channel triumphs that all because of the sheer innocence coupled with passion you bring into the game. The ability to interview Vishy Anand Sir and later chill with the chat is a thing of beauty. In the end I would like to say , you represent us and that is why this channel is bound to grow and reach many milestones ahead. From not knowing the pieces a couple of years back to reaching 1400 and falling in love with the sport, wouldn't have been possible without your team. A chess set will be a delight to receive from you. Thanks - Mahesh sikka
89. It was covid time when i was preparing for my competitive exam. It was a new experience for me to just sit at home and study as i am a person who never stays at home and half the time i am outside. Because of the pressure of exam and just sitting at home i started ti develop anxiety and irrational fears which hindered in my studies. So i pushed back my hardcore studyinh a litle and started watching YT a little for entertainment . Then i saw samay and his chess streams with you. I started following chessbass india and sagar sir your videos too Coincidently whatever advice sagar sir gave while playing chess helped me co relate in my day to day activities. I started thinking clearly and was able to deal with my anxiety in appropriate way. Playing chess helped me reduce any anxiety attacks and also kept me going for my studies. Your videos helped me literally survive in that tough time and thank you so much for that
Yes i did good in the exam not the best , but chess just made me a different person and Thank you for that - Ameya Mote
90. Firstly Congratulations on 1 million, when I started with you on the chessbase India journey it was the first video which was "A visit to the beast's den! " then after a couple years during lockdown, I started watching improving chess with samay, biswa,vaibhav and followed the entire series. I haven't stopped watching Chessbase India since and all the learnings/commentary that you(Sagar) and Amruta do gives me a great inspiration to work hard and follow the passion in my own field. Every video that comes out of CBI shows the dedication towards chess. Coming back to chess, me and my wife started playing chess as we were learning through improving chess, I was able to keep up for a good year and half. I recently have lost touch but I try to play whenever I get time. My wife started with a 250 rating and now she reached around 1100 rating. She continues to play regularly and enjoys the game. It most definitely helps takes the stress away.
I do want to thank you, Amruta and all your editors for such an amazing content that comes out of CBI and it is truly inspiring.
I would feel blessed to have the CBI Chess set signed by you and amruta. If possible from some of your editors as well :) - Abhishek Deshpande
91. Congratulations Sirji. I started playing chess 2 years ago and it all happened when i accidentaly clicked on one of samay bhaiya's good night chess streams. And the next day i gave chess a try and lost terribly . i just knew how to move the pieces and was expecting to win 😂. I explored your channel and saw beginners series. In 8 months i reached 1800 with slow and steady and classic games you shuld know. Just wanted to say thank you for this .I just love the dedication with which you upload videos. Chess is the only sport which releases my stress today.
Can I ask for something to you?? Please resume slow and steady series with vaibhav, samy and biswa bhaiya. Would be the best thing for me !!!! - Avneesh Kumar Satija
92. ChessBase India has been proven to be a Great Stage for every Chess Enthusiastic Buddy to Build Up - Grow Better - Become the Best!!! They are just the link joining We Chess Players & Chess ; updating us about all the Chess stuff in every way possible!!! The punctuality, The dedication, The devotion, The determination, The team spirit, The knowledge, The creativity, The intentions, The passion, The Sincerity are just walking towards the welfare of Chess & the Country India !!! ChessBase India has been a Blessing - a Boon to us!! The think I liked is that they will be live from every corner of World where there is Chesssss!!! I whole heartedly Congratulate the Whole Team of ChessBase India for there Grand & Enormous Success ..... More Milestones waiting ahead!!! 👍👍👍 The ChessBase India Team Proved - TEAM - Together Everybody Achieves More ✨✨✨✨✨
Thank You! Regards! DISHANK SACHIN BAJAJ - Would like to have a CBI Chess Set !!! 🙂 If possible with a Autograph 😉😀 - SquareMaster64
93. I don't want anything from your giveaway, I'm writing this because I'm happy for you. I've been watching your video since 2018. You guys have done amezing job to spread chess all over our nation. Also I want to share a story, whice I've once told in one of the live stream in 2020.
On 2019 grand chess tour took place in Kolkata, i was there on 2nd day of rapid and the 2nd day of blitz. I witnessed some amezing things such as shortest game of Magnus's live, Vidits illigal move against Hikaru. One more interesting thing happened on the 2nd day of rapid, I met you, I took your autograph (the first person who's autograph I've ever taken), you wrote on my notebook 'Subhradeep, keep playing chess', that was one of the best moments of my life till date. I'm looking forward to meet you and Amruta in future again. Keep doing what you are doing, good luck. ❤️ - Subhradeep Ghosh
94. હેલો સાગર સર અને અમૃત મેડમ..... 1M ની દિલ થી હાર્દિક શુભકામનાઓ તમને.... સાચું કઉ તો તમને પેહલી વાર સમય ની સ્ટ્રીમ પર જ જોયા હતા ત્યારથી તમને અને આ chessbase ચેનલ ને ઓળખ્યા..... અને તમારા ને અમૃત મેડમ કરતા તમારી ને સમય ની chemistry વધારે સારી છે.😅😅 સોરી અમૃતા મૅડમ.🤪 But seriously chessbase india channel પરથી ઘણું બધું શીખવા મળ્યું છે. Specially ચેસ માં તો મને tricks કરીને રમવાની વધારે જ માજા આવે છે. જે mostly બધી જ tricks તમારી અને સમય પાસેથી જ શીખ્યો છું. એ કરવા માં રેટિંગ તો 1100 થી વધી નથી ક્યારેય but આ રીતે જ ચેસ રમવામાં મને મજા આવે છે. બસ આટલું જ..... આ ગુજરાતી માં comment એટલા માટે કરી ક તમને પણ ગુજરાતી ચેસબસે ઇન્ડિયા ની ચેનલ ચાલુ કરવાની પ્રેરણા મળે. અને હું કશું buy તો નઈ કરી શક્યો હજી સુધી તમારા online store પરથી.....means કે afford નઈ કરી શક્યો but જો હું afford કરી શકું તો હું wooden ચેસ સેટ buy કરતો. I hope કે તમે આ મારી comment વાંચશો અને આટલું બધું ગુજરાતી લખવા માટે જ typing ની મેહનત કરી છે એનું કઈ તો ફળ આપશો જ 😅😅😂😂. But apart from that thank you for introducing me to the real chess and congratulations again.....💫💫
These whole gujrati typing is for you to motivate you to start the chessbase india ગુજરાતી channel. Thank you....🇮🇳🙇🏼‍♂️🤗 - mayur vadher
95. Congratulations Sagar and Amruta and whole Chessbase India team. The best channel in YouTube. You really deserve it. ChessbaseIndia has always been fantastic in covering big/major events like WCC, World cup, Candidates, grandswiss,etc. I like how You cover all the games effectively- analyse them and take interviews of players making it a complete package. You guys have always come up with ideas to make improvements in this channel.
Whenever I am occupied with work, i check the channel once and get to know all the news in community posts. Success of some players in big events make headlines everywhere (eg gukesh in Olympiad); but smaller events and lesser known talents don't make news headlines. ChessbaseIndia even covers their success and gives equal priority to all promising players. While everyone is focussing on youngsters, you also make sure to highlight older player's success.
In short you cover everything. Your content is so diverse, yet every video is a gem.
In terms of commentary skills you are the best commentator for wide range of audience. I believe Leko or Svidler are best for serious chess enthusiasts. But not everyone can follow such in depth commentary. A beginner and a professional player both can gain something from your commentary. You bridge the gap very well, which is very hard. Even Vidit , Anish said that they enjoyed your commentary. And during online Olympiad my mother used to see some videos even though she doesn't understand chess.
I went to Tata Steel kolkata 2019 and the crowd was overwhelming on 5th day. Sadly i didn't get anyone's autograph. But then I went to you and you gave an autograph and we took a selfie. Thanks for that.
Some of my favourite videos that comes to mind are- 80yr old man gets 2100 without coaching. This video really inspires adult improvers like myself. A video of a 6year old kid playing against an 88 yr old or something. It shows the beauty of chess. In what sport can this happen!! The video series of GM chess with comedians and learn from classics are the best. Imbalance chess with comedians is also a great series. I learnt a lot as a player and as a new coach how to teach. I try to teach my students like how you teach us. All the videos related to visually challenged players and especially with Soundarya Pradhan is really inspiring for me and for my family. I have a 10yr old nephew who is visually challenged. These videos opened our eyes! I have been teaching him chess for 2years and he has shown great improvement. He is yet to play tournaments but I help him to play in lichess rapids. Chess has given us a platform to spend time together and him a new life. Everyone gets amazed seeing him and it builds his self-confidence. I feel emotionally connected to all specially abled chess players. The first chess academy in our locality is set up earlier this year and already we got 30 students!! All this popularity is because of ChessbaseIndia and the Comedians. Many of them started by seeing Samay and Sagar's videos. Mostly we have beginners, some of them already shown rapid improvement in 6months. I am lucky to be a coach here. And I am learning coaching skills from coach Sagar ;) . Thanks to the ChessbaseIndia team for supporting financially weaker players by donating them. Great initiative. Being inspired from you, we gave fee waiver to 2 of our financially challenged students. However small it maybe, we want to make chess accessible and want to help more of such students.
In my small coaching career I feel the need to maintain a database for the students for variety of topics. Otherwise it is really hard to keep everything in a sorted order. I never had a chessbase and it will help me and my students throughout my coaching career. I know it is costly but I promise to give back to the chess community and share the story with ChessbaseIndia in future. As a giveaway, I wish to have ChessBase16 software.- Anwesha Roy
96. Congratulations to Sagar sir and Amruta ma'am and the entire chessbase India team for achieving this milestone, you all have done an excellent job promoting chess in India and inspiring so many players to learn and grow with you.I am an average player but this channel has taught me so many things that I have improved a lot since I first started playing the game, now all I can think about in my free time is to learn more and more about different checkmates and trap moves etc as it keeps me more than happy to try it out on my friends. This channel has taught me that you can do so many things with your free time instead of just aimlessly scrolling through your phone or studying. Once again thank you so much for your passion and dedication to this game, it has helped out many people.
I'd like a Chessbase India Premium Chess set from the shop♟ - Thriftyy
97. Someone Tweeted Recently " Chess is the New Cricket in India" and to add on to that Sagarshah is the New Sachin your Passion for Chess has paved a Way for Chess Revolution in India and Across the Globe. Whenever I watch your Videos Something that Excites me is the Spark in your Eyes,a form of Emotion that kids Show when they are Excited in doing something i am Working in KSA i started to cover all the chess events across the globe through your Channel Many thanks for bringing up the chess in Such a fashion!! Best of luck to your team for your future Endeavors If you Could provide me with a premium Chess Set it will be appreciated. - naseer najeeb
98. Hi Sagar Amruta and the entire team, I wish to congratulate you for this milestone it's truly well deserved…The passion, commitment and dedication with which you cover chess is truly incredible and can't be replicated. I had never watched chess before 2020, started watching with Samay's streams and then moved to your channel. Though I don't know much about chess still, I enjoy watching the banter among you, Amruta and other GMs or BM 😜 who join the streams. You have tried to balance tournaments with great informative streams kudos to you. What I like the most is your efforts to support the chess players in need. I have also contributed my small share once and it gave great pleasure that it has helped some talented youngster to do well. Personally my favourite video is the one where you tricked Anish to give an answer in 10 secs and he missed the move..he kept pulling your leg about it even later…😜..All the very best to you keeping soaring greater heights ..If my comment is selected please share a mug / key chain .. - Anushree Deshpande
99. Congratulations for 1M subscribers. I have been following this channel since Batumi Olympiad. Even at that time CBI had already produced good content but was underrated with 50k subs. Watching you all grind it out to 1M gives great pleasure. //Batumi Olympiad The coverage of Batumi Olympiad was very good. Previously I could see only the chess games in other channels, but here in CBI we got to see the players' interviews, what they do before and after the game and much more. One can listen their thought process and understand the game better.
I got to know a lot of chess players and their colourful, yet distinct personality from those videos. Like how vidit and adhiban would chat with Anish, their wittiness and humour; then the American team would read some books before the game; and Aronian would share his wisdom and vast knowledge of non chess related things. Because of your coverage we got to see and know them better.
//Economic problem: no coach, less tmt., self taught from few books
I never had a chess coach, mainly because of non availability of chess academy in our locality. Online coaching was not an option due to poor economic condition. So I played very few tournaments until 2022. I am self taught and learnt from few books I was gifted. One of my idols is Hans Neimann. One of his interviews that you had gave me a lot of motivation.
//Lockdown routine - CBI streams-improving series, Sagar as coach, motivation to improve.
During the pandemic, whatever content you made worth its weight in gold. Many people started learning chess and you started doing so many video series at a time. Daily my first routine after waking up was to watch "Improving chess Series". Then you had opening and endgame series. We learnt so much from that. I became 2000 lichess from 1800 after following those streams. Seeing such results it gave me lot of motivation to work on chess. It was not only a learning experience but also an emotion that we had with you. Then there used to be 100 people and you could read every chat and clear all the doubts. And all of this was for free. I can proudly say my first chess coach is Sagar sir.
//GM streams- learning from best
You have already done so many videos with top players/coaches(not naming anyone) where they are teaching us. For me it never felt that I am without a coach. Thanks to you and all the players who shared their knowledge.
//All genres
The only chess channel I can find on YouTube where all genres of chess videos are found. And this was even before the channel hit 100k. Be it educational, or interviews, behind the scenes, comedy, stories, life journey and what not! You name it and you can find in CBI.
//Fav video(series), streams - evolution series (motivation)
It is very hard to pinpoint few of my favourite videos because there are so many. Among video series apart from those that i mentioned before, evolution series is one of my favourite as it shows the journey of a top player- The hurdles and how they overcame those. Really inspiring.
//Christmastide contest -personal story
An event where i am personally attached to is Christmastide contest (unorthodox puzzle solving). 17 of us gave all correct answers and we proceeded to a live quiz. It was an amazing experience to be in your stream. It reminds me how I was troubled with proof game in 7 and i went for a shower and Eureka moment happened. I wish to have such contests in future as well.
//Inspiration from initiative. Popularising chess in India.
The most inspiring initiative of CBI is that all the membership money goes to an economically challenged promising youngster. And you are doing this in each and every month. You are helping those who need it and they are showing their results. I wish to join the cause once I start earning money. What a chess community CBI made single handedly!!! Really commendable.
//Chess lesson from CBI
To give a perspective I was 1500 lichess in 2018, 1800 before pandemic and now I am bouncing around 2250 lichess. I have learnt a lot simply by seeing the videos and implementing on board. Recently I have scheduled some OTB tournaments. I already became 3rd in district; 1st in our college and some are scheduled in recent future.
// Life lesson Sagar sir, you showed us how passion can drive oneself to become very successful. And also for the whole community. You came up with lots of ideas to popularize chess and never once did you resort to monetize the content. You made quality content giving free access to people. May God save such people.
//CBI store Wishing for something that will take my chess to the next level. Right now i am plateaued at certain level for quite some time. If I do get selected for giveaway, I wish to have MegaDatabase 2022.
Sayan
100. around 2013 i am studing +1 I started playing chess, i am playing well among peer groups , i am stay in hostel(hyderabad) too far from my home (vizag),i became chess enthusiast and i started exploring chess by purchasing books like fundamentals of chess ending encylopidia ,think like grandmaster, dvoretsky, ilearned by self all fundamentals where i cant afford coaching, i would spent all my savings for chess books and tourments( would travel too far play by catching bus) . i am known for chess in college , i would conduct chess tournamnents for ,i would teach my friends and my juniors and seniors chess what i have learned from books and youtube videos ,even thought i lost the tournamnent people whom i taught would win the trophies for freshers and failwell partiesa and media tournamnets (sakshi and enaadu). i made sure that due budget is alloted for chess boards and clocks in the sports .since then chess boom started in my college most of the people started playing chess in classrooms, hostels, grounds,mess.
AT THIS PARTICULAR POINT OF TIME ADVENT OF JIO HAPPEN, INTERNET AND YOUTUBE STREAMING STARTED BOOMING
I WOULD RECOMMEND TO MY FRIENDS IN THE COLLEGE TO WATCH SAINT LOUIS CLUB CHANNEL WHICH IS PROFFESSIONAL CHESS STREAMING IT WOULD UPLOAD FEW CLASSES FOR FREE AND HQ LIVE STREAM SINQUENFIELD CUP (I AM NOT AWARE OF TWITCH AT THAT POT).WE WOULD be AWAKE AT MIDNIGHT 2:00AM WOULD WATCH TOURNAMNETS FELT MORE EXCITING.WATCHING PLAYERS PERFORMING OTB. BUT THEY WERE NOT COVERING MUCH ABOUT INDIAN PLAYER, I WOULD READ MORE ABOUT INDIAN PLAYER LI HARIKA,HUMPY,VISHY,VIDIT,HARI, THERE WAS NO MUCH LIVE COVERAGE . EXCEPT FEW ARTICLES FROM CHESSSBASE INDIA.BUT NOTHING LIKE LIVE POPULAR COVERAGE. I HAVE A QUERTH TO COVER CHESS EQUAL TO CRICKET BECAUSE CHESS IS A POTENTIAL SPORT OF EXCITMENT, WE HAVE A GREAT TALENTS IN INDIA MAKE GAME MORE EXCITING AND LAND WHERE CHESS BLEONGS TO .THE ONLY THING IS TO TAKE CHESS TO THE PEOPLE AND MAKE THEM UNDERSTAND CHESS. LATER ON THIS QUEST WAS FULLFILLED BY CHESS BASEINDIA ( INTRODUCED ,INDIAN TALENTS AND PERSONAL SIDE TOO HOW HUMBLE AND FUNNY THEY ARE AND BEAUTY OFCHESS ,TO THE WORLD AND CBI CREATED THE MOZARD OF CHESS ) AND SAMAY (HELPED TO TAKE CHESS TO MASSESS) AND EVERY MILESTONE THEY MADE BE IT 1M SUBS,DEATH MATCH, DONATATIONS TO CHESS TALENTS AND SUPPORTING THEM ,OLYMPIAD COVERAGES. IDONT KNOW WHY BUT I FEEL PRIDE OF ALL THESE ACHIEMENTS. I HAVE LEARNT MORE ABOUT CHESS AT NATIONAL AND INTERNATIONAL LEVEL AND ALL ABOUT CHESS LEGENDS FROM YOUR CHESS COVERAGE IN CHESS CLASSICS AND FROM SHARWANAND SIR .I AM PREPARING FOR CIVIL SERVICES THINGS I HAVE LEARNT FROM CBI WOULD HELP IN MY INTERVIEW (I MENTIONED MY HOBBY AND ACHIEMENTS ABOUT CHESS IN DAF) . LAST BUT NOT THE LEAST SAGAR I HAD EVER A MAN OF SUCH INTEGRITY,SAGAR BHAI YOU ARE EPITOME OF INTERGRITY ,YOUR PASSION,COMMITMENT TOWARS AND FOR CHESS IS UNPARALLEL. CBI HAVE GREAT ROLE CONTINUE CHESS BOOM IN INDIA AND SHOULD REACH IT ZENEATH.FINALLY Congratulations TO CBI FOR 1M .HOPE IT SHOULD REACH MANY MORE SUCH MILESTONES.
MY FAVORITE PRODUCT FROM CBI IS PREMIUM CHESS SET. I WANT IT TO BE PART OF MY CHESS BOARD COLLECTIONS.
iasmukund@gmail.com 🎉🎉🎉🎉🎉🎉 👑THANK U CBI 👑🎉🎉🎉🎉🎉🎉 - mukund Reddy
101. Congratulations on reaching 1 million subscribers. I am one of the early subscribers of your channel and have always loved the work you have done for chess. I am also one of the rare Indians who came to know of Samay Raina because of your channel. I love everything of what you do including your playlists wherein, we can improve our chess and the beautiful coverage of so many tournament. However, the best is the efforts you take to support the upcoming talent.
I have purchased software and books from your store and will continue to do so. As a giveaway, however, I am looking for an opportunity to regularly contribute to your efforts on helping the upcoming talent as this would be my way of staying connected with this beautiful game. I am a member, but, want to find out a way as to how I can make regular contributions directly to your help chess foundation. I had asked this in a live stream when Pragg was playing in Miami and you told that you will inform the same once you reach 1 million subscribers.
Now that you have reached that magical figure, please inform the procedure. I cannot commit any particular amount or frequency of my contribution, but, would love to help whenever I can. I hope, you will consider this giveaway request of mine. All the best for the future and keep rocking with more and more lovely contents. - Anondo Das Gupta
102. Hii Sagar and Amruta, First of all Congratulations for achieving 1 Million subscribers 💐, kudos to your hardwork and dedication !
The one thing which i like about this channel is your love towards chess. It is so pure that it gives me positive energy every time i watch a video and it brings a big smile on my face 😊. One of many moments which gives me a lot of motivation from your videos is that, despite having cough and cold Sagar bhai was commentating for hours. So i wish that both Sagar bhai and Amruta always remain healthy and happy.
If i wish to have something from the Chessbase India shop, then i would like to have the "Chess set" from your store, because i play online chess a lot, but have played over the board only a few times, So if I can get the Chess Set then it would be very helpful for me. ✌️- PARAV SHINGADIYA
103. Its amazing to see this channel has grown to 1 million subscribers. I am very big fan of Badminton but pragg pulled me towards this beautiful mind game. I love the hosts Sagar and other people of this channel especially Sagar as he is very enthusiastic even the video keeps running till 1 or 2 am in the morning. His way of talking pulled me towards this channel. I am not well versed with technicality of this game . For example if Sagar mentions about the positions, I am completely dumb. Because I don't know about it. I play chess as an amateur. That's all. But i love the way he explains with full range of emotions and varied range of tones. Thst is the difference between him and other channels where if you open a video, you could see the hosts talking in samd monotonous tone throughout. My name is Ramkumar and I live in Chennai. If my comments got selected , I love to have any chess related things as a souvenir to me. I would be more than grateful to that. - Baddyforall
104. Congratulations Sagar sir and Amruta mam. Though i knew how to move all the pieces I never had much interest in chess before. It was probably really bore game for me , may be i was lack of strategy. But when this channel came to my life then i realised i never had played a beautiful chess game before. Honestly , this channel gives so many beautiful ideas and that really inspired me to play chess and now i can say it is one of the best game for me . Thanks a lot Chessbase india for bringing new chapter in my life . I will keep playing chess till my last breath its my promise and hope i can contribute something to the society in near future. Some of my friends were really get shocked after seeing my improvement and asked how . Later , i told them about the secret and it was none other than Chessbase india.
Thank you once again Sagar Sir and Amruta Mam. If possible I would like to have a chess set signed by both of you .... That will help me a lot....
Dwithun Basumatary
105. Congratulations Sagar sir and Amrutha maam for 1Million subscribers. I was always curious about chess since childhood as I used to play on the computer. From watching Samay's stream during lockdown to getting to know about the chessbase India channel, you guys hooked me with the chess game. It has been more than 2 years of actively playing the game, learning the game and following all your live streams. I feel blessed that you have taken my names many times while I have answered the correct move during the live stream. I just want to thank you for popularising chess in India and giving us golden content. Cheers for the golden play button.💖
Giveaway details: I never had my own chess set throughout my life, I would love it if you share a chessbase chess set with me for this giveaway, otherwise, it's fine if you give anything I love you guys.💝- Ayush Rana
106. HUGE Congratulations to you Sagar Sir, Amruta Ma'am & Team chessbase India for achieving 1M milestone. Genuinely you deserve this success. Each & Every person who watch chessbase youtube channel can easily notice your dedication, passion & hardwork for making & broadcasting video.
I have been following your channel regularly since 2019,very very big fan of content of this channel & its presentation and I also purchased some products through your website. I learnt & enjoyed every video & live telecast but would like to specially mention following series which are very instructive & insightful - Classics you must know , Imbalance theory with comedians, Doctor chess, Improve chess with IM Sagar & video of Interview with R.B.Ramesh.
Wish You Great Success one by one in coming year. I will honored if I could get some Calculation Training by Robert Ris from chessbase store. Thank you sir - Amit Mishra
107. Congratulations to you Sagar Bhai amruta samay Raina and the whole chess based india team for 1M and to bringing chess back in main stream. I used to play chess back in school days but there was not much chess in India that time but you in lockdown just made our lives amazing by CSL covering the Olympiad countless streams of 6-7 hrs continuously the most I love about chess based india is the commentary of Sagar Bhai as he explains so well and in such a way that even who doesn't know about chess much is also able to understand what's going on and his real life examples are too good.
Love you guys and specially big fan Sagar Bhai ❤️❤️ just keep streaming like this so many young talents gets inspiration from you guys
I don't want anything big i just want any kind of a chess set and if Sagar Bhai could sign it that would be great or chess.com premium membership i am currently 1200 and want to work on my chess skills more and also wish to get a FIDE rating.
Love you guys 3000💜💜💜 - PARTH BALOTHIA
108. I absolutely loved the video of Vidit Bhaiya analysing his game against Mr Ftacnik and making it extremely instructive and insightful for all of us to follow. I was in awe of how honest, objective and cold-blooded Vidit Bhaiya was and tried to dissect especially the thought process and mentality he was going through when playing through the game. I would love to get the latest version of Chessbase(Chessbase 16) if possible.
Thanks! - Aradhya Garg
109. Sagar bhai & Amruta! Congratulations, your hard work paid. Its a milestone and I can feel the shine in your eyes and glow on your face. Thats genuine.
I learnt three simple things from ChessBase India/you in the last year:
1. In chess and life, one will meet multiple challenges at every step, assess the situation and move on.
2. Like pawns, there are many people around you that can give you incredible support. Just stick close to them.
3. Like chess pieces, risks & sacrifices are needed at times. If calculated correctly, it will give you a leverage over the situation.
Thanks Sagar bhai for the lesson. And I am playing chess again!
Regarding giveaway, any simple chess set would do. If it has your autograph it will really motivate my nephew. Thanks again! - Gaurav Dube
110. Hey Sagar and Amruta, Bigg Congratulations on hitting 1M subscribers 😍. Hope you guys remember me. We have met in various FIDE rating tournaments before the lockdown like Bhopal GM, Mumbai Mayors Cup. I'm a professional chess player and a coach from Puducherry and I have been an active follower of CBI right from the start. I love the commentary, live analysis, solving difficult studies, interviews of top chess players by keeping chess board on the side parallelly, interview with coaches, instructive and live streams with legends like VD and AD, reviewing the classics and the game review of exciting games. Your sheer hard work as a non-stop streamer for like 10-12 hours in a day has impressed me so many times. The videos has always been of top quality and has helped me to learn as a chess player and keep myself motivated to improve chess to the next level. I especially loved the Grandmaster series and I never imagined as a chess player that chess could be so well popularized like cricket or badminton. ☺ My FIDE rating is 2093. Your videos have motivated me to teach chess to the community and upcoming learners. I'm very much passionate about chess right from my childhood. Being a full time IT professional, I post instructive and exciting videos on my Chess Youtube channel whenever I get time on a weekly basis. I post beginner friendly to advanced level videos. 🤗 The link to my YT channel: https://www.youtube.com/channel/UCXB36QNuz7aMdqbHd8Cwq1w
For the giveaway, "As a new Youtuber I would be sooo Happy if you visit my channel, watch the videos and share a glimpse of my work in your page as well✨"
PS: My Google profile pic was captured by Amruta in the Bhopal GM tournament😎
Thanks,
Badrinath S
111. ChessBase India 🇮🇳 came into my life like an Google photos notification that takes you back to the old memories, it came as an Facebook memory that I had lived in my childhood. Since my school days I loved chess and was also part of my school chess team, but as I grew up with time the love and passion that I had for chess was loosing somewhere in the dark, it was ChessBase India and all the other creators in the chess community that brought the spark to my passion and love for chess back. I started following you guys back in Lockdown and since then not a single day has passed that I have not played chess. Thanks for making me fall in love for chess again. Keep doing the great work and spreading chess across the nations. Congratulations 🎉 on 1 Million to the whole ChessBase India 🇮🇳 Team. Giveaway Gift: One like from you on this comment would be more than enough 🤓 Any book that can Inspire me. - Harish Raut
112. I have played with players sethuraman, sahaj Grover in age groups who have become GM's now. Notably u12 Asian championship in Delhi where vidit became champion.I recently gained rating of 1755 Elo and want to improve further to pass to my next generation .so I want to become stronger and became Chess Base India as my most you tube playlist. I liked how olympiad was presented , last online olympiad, candidates,world championship, world rapid and blitz,Tata steel rapid and blitz, Wij an Zee and how chess players interviews and interactive sessions with parents are made.CBI is very good platform to make people more aware of chess in India along with other games. I like Dvoretsky's end game manual all parts and want to became a pro in endgame chess. THANK YOU.
Happy Vinayaka Chaviti. - Rama Kumara Teja Kalivarapu
113. Hey all ,it is great that chessbase India reached 1 M subs, thanks and congratulations to all.
Myself Dr. Nisarg ,recently 6 months ago my friend suggested me to play some random chess game, and I think it will work for me. So later that week I actually started searching for some teacher for to get more idea about game, I managed to complete some of sagarbhai-Biswa POSITIONAL BEST-MOVE VIDEO, and I traveled from 350 rating to 1100 rating. The core inspiration which I got from channel is that ,we Indians have so much capacity and so hardworking ,and with that like sagarbhai and amrutaji are so kind that they took care of chess aspirants during lockdown ,and the rest is that how Samay changed some aspect of chessbaseindia. actually speaking it is my honour to be at this particular timeline where CBI is sole guide and pragg,Nihal,vd,gukesh,Arjun will be at worlds top 10 list at same time. (and I will be the oldest one to become GM in history of chess.) - Nisarg Parmar
114. The contribution of chessbase india in my life has been incredible, I started playing chess in the month of May in 2020, a regular 20year old looking for a new stimulation after solving 100s of logic puzzles online in the lockdown. After six months of playing chess, I was rated 800 and was sure chess will be a part of my life for a very long time.Then I discovered chessbase India through the infamous 'vidit gives hikaru check by king' video. Ever since then, my life has been closely associated with chessbase india and I have LITERALLY consumed days worth of your content. It started with commentary, I was alien to the idea that chess could be commented upon like football, but here u guys were, started with skilling open, then aeroflot, ur interviews with Vidit, Anish, Wesley So, Aronian were my first introduction to prominent chess players. Watched hours of your commentary, it felt like we knew the chess players personally, for example when Radja beat aronian in the finale, or when Anish started crushing the TATA steel Masters 2021 in January, then came magnus carlsen invitational, I was absolutely hooked to your commentary, Anish won three games on the first day, against Alan Pichot, THE MAGNUS CARLSEN in a rook pawn vs bishop pawn endgame and finally wesley so,finished qualifiers at 8.5 points, 0.5 points behind magnus. THen happened the semis where Anish said he wasn't afraid of Wesley So, meanwhile Ian beat magnus, then after day 2 anish and ian were tied in the finals, then the blitz section, nepo's ambitious but dubious french backfired and finally anish won the blitz 2-0 in the tiebreaks. By this time chessbase india had made me a chess addict. I was rapidly improving at chess, Nov-2020, I was 859, Feb2021- I was 1300,(chess.com id:shakunimatulaha). I watched ur incredibly instructive session on carokann with GM Swapnil Dhopade the ice man, ur session on crazy King's Gambit with Daniel King, traps in the Scotch Gambit,ur ENGLISH love became my english love,and the absolute icing on the cake were ur videos with Anish on the dragon,najdorf and then the italian. Chessbase India will always be my go to chess source, be it solving hard positions with IM Tania Sachdev, opening preparation or even chess gossip. Love you Chessbase India................
And I would REALLLLLLLLLYYYYYYYYYYYYYYYYYYYY love to have a course on the 'modern 2 knights' by Erwin Lami - Ayan Bandyopadhyay
115. Only few games in India earlier had mass following and support. Country can achieve highest laurels in any sports/game when sporting culture is disseminated across the country. Now I firmly believe this was possible- purely by honest efforts of chessbase India - achieving 1 million subscribers itself manifests above statement . Can proudly say now a chess revolution is happening in India ( 5 out of top 15 juniors are from India) . 1 of biggest thing I admire in chess base India is - anybody in need of any help in chess community with respect to chess - there is always a front hand by chessbase India. "Vishy anand has inspired soo many young guns to become world champions inside the chess world, however bring that common man into chess world - it is possible only thru commentaries in CBI - because beauty of it is explained to them. Thanks & congratulations to entire team of CBI .I wish the next milestone of CBI is to open a TV channel of CBI where chess is telecasted in TV like other sports & have a dedicated channel for chess. Just before looking out this video - I had already ordered what I wanted from CBI merchandise - GM ramesh babu chess course. Now I case- if my above article gets picked- pls use tat to chess community in my name. - Prajwal Tallam
116. Hi Sagar sir and Amruta mam it is wonderful that you guys have done so much for this community freely and because of your free content i have improved so much and my favourite series is openings for black against d4 where i learned the nimzo indian and also the series imbalance theory. The way you teach with the analogies it is very easy to understand the chess concepts and you are always having the smile in the face which is very nice. When watching the olympiad 2020 streams i had like goosebumps especially in the final olympiad 2020 stream. I also have a story I was watching one of your streams live and you were talking in Hindi and my mom came and asked how do I understand hindi (I dont know hindi much) I said i dont know Hindi but i know chess that is how i understand what sagar sir is saying. Thank you so much for this free and instructive content and you and amruta deserve this and more Sincerly 14 year old. If i am chosen for the giveaway i could like to have Endgames of the World Champions Vol. 2 - from Steinitz to Spassky by Dr. Karsten Muller or the book technical decision making by boris gelfand signed by you and amruta Thank you so much for everything!!! - Learn chess with iniyan
117. Congratulations for 1 Million Subs; to the whole team of ChessBase India, Sagar Bhai, Amruta Ma'am, and everybody.
My chess story started in lockdown like many others who followed chess throughout lockdown and even today I keep improving my chess skills. I started following the 21 days Chess Improvement with Sagar Shah on Youtube. Then continuing with the constant streams with Samay and Biswa. After watching Comedians on Board. I started Family on Board, well we only conducted 1 season of it yet. But surely would love to play chess more. And following you since then and now watching the channel grow to 1 Million Family. Feels connected to it! I am so glad I followed and witnessed this Chess Journey through CBI. From watching improving chess to Online Chess Olympiad to Chennai Chess Olympiad and now 1 Million Subs! It's just so unique and a beautiful journey of Chess. I even loved the Chess Club started by you guys in Kurla, Mumbai. I came once there to play and feel the OTB chess culture. Met some amazing personalities like IM Sagar Shah, IM Amruta Ma'am, and GM Swayams Mishra, got their autograph, and made some new chess friends there. Chess is a big part of my life now. I have a Chess dedicated Instagram page, named: Guy_who_loves_chess! I mean ChessBase India and Samay Raina have genuinely made my lockdown and my Chess Journey began with this now! Thank you and More power to CBI. The feeling is happiness and joy. Btw, my name is Abhishek Katta, from Mumbai. Your Chess Set is so professional and beautifully made, I'd love to have it one day. Thank you very much for everything you guys have done, it's tremendous and an honor to witness the Chess culture of India. TY! :) ♟😄
Abhishek Katta
118. Congratulations Sagar Bhai. You deserve this milestone truly after all the services you have done not only to the Indian chess community but also to the global chess community. I first met with ChessBase India at the Chess olympiad 2020. It was an amazing experience throughout the event. The semi-final match with Poland. Then the final...the final suspense..then that outburst of joy..laughter everything... OMG!! From that moment on chess base India is my favorite channel to enjoy chess, learn chess, and see the live- streams of the events. During the lockdown period, the videos on improving chess by Sagar Sah Bhai, and the opening principles are very much helpful and informative. During that period Sagar Bhai made a wonderful series of videos on "Chess imbalance theory". This is extremely helpful to me. And after that series, I bought " How to Reassess your Chess" by Jereme Silman. The story of the lives of various personalities on the channel at extremely enjoyable and I like those very much. I can not thank Sagar Bhai, and Amruta Didi enough, because of this chess channel so many of us are in chess seriously. Sagar Bhai suggested the book "Alma" in a stream, I bought that and it was a marvelous experience to read that book.Please continue this Sagar Bhai. We need you. The whole Indian chess community needs you. Take my respect as you are my chess-Guru and you are the one to help us realize "Shatranj-Ka-Kamal".
My name is Rishi Kumar Acharya. My email id is abrishimath@gmail.com. My humble choice is a chess book on strategy for a player with a rating of around 1400.- Rishi Kumar Acharya
119. It is hard to say what is my favourite thing about CBI. But like uncountably many others, it has been an integral part of my life since two and half years. I live alone many kilometres away from my family due to work. Don't have the luxury of many friends which is usual as we grow older. But you guys have been like friends to me. Everyday evening after coming back from work, I spend the free time mostly to watch your videos (not to mention sometime during work hours as well). Someday when and if there are no new videos, I find myself a little lonely and skim through old videos which again give me surprises like recently after the Olympiad I found the video where all of the youngsters were saying what they learned from Kramnik during microsense network initiative in collaboration with CBI. It made me realise how you guys play an important role in so many of these guy,s growth as chess players. During the streams, it is a pleasure to watch you laugh, it makes me smile as well, as if I am spending time with a dear friend. My chess has of course improved, but I like you guys more as friends whom I have never met in person. Take care of yourselves and keep up the great work. Finally, if you consider my comment for giveaway, I don't have anything specific in mind. Whatever you prefer would be a gift from a friend for me.- Aranya Bhattacharya
120. Congratulations Mr Shah I have been a follower of chessbase India channel when it had a 100k followers and to see it become a million is great ..you are one of the reasons for the recent boom in chess I had gotten inspired by you went to play a chess tournament and it was an amazing experience
I have loved the interviews you have conducted as they are intelligently structured and having watched the interview of Anand sir on Carlsen vs caruana wch atleast 20 times I can say it is my favourite of the LOT
I wish you all the best for the future
The gift I would like is to pick a book of my choice maybe the Mikhail tal volume 3 by Tibor kiryoli as it would complete my collection(ps I hope you can sign the book as well)
Congratulations once again - Pranav Datta
---
Thank you dear followers of ChessBase India for truly empowering the sport in the country. For giving us what is the most valuable to you - your time. We greatly respect that and we will make sure that you will always have the best chess coverage from our end.
A special thanks to Aditya Sur Roy for his huge contribution to the article.
---