From Greece with Love!
Andreas Tzermiadianos is a Greek IM with a career high Elo of 2462 and has two GM norms. He is a FIDE trainer and a very well known coach. A year ago, he realized that one of the biggest problems that is faced by his students and friends who want to get better at chess is that they have no structured approach to get better at the game! That's when he decided to launch a YouTube Channel. It started with an inspiration to help others, but Andreas managed to keep going and after a year, he now has 89 videos uploaded on his channel. Through this interview we would like you to know more about this wonderful chess personality and also request you to give a visit to his YouTube channel.
A YouTube channel with a structure
A lot of strong players are creating YouTube channels these days. However, very few are able to create a structured approach to their training. One channel that has relatively less subscribers (roughly around 1500 as on 16th of May 2020) but is quite high in quality is that of IM Andreas Tzermiadianos. Andreas is a Greek IM and the name of his YouTube channel is "Chess Training". He started his channel one year ago and over the period of one year he has uploaded 89 videos. This is what Andreas has to say about his channel, "Hello my Friends! My name is Andreas Tzermiadianos. I am an IM with 2 GM norms and I work as a trainer for the last 25 years. I am a FIDE Trainer with a top rating of 2462 (many years ago). I am the author of 2 chess books: 1) Beating the Petroff (with Vasillios Kotronias in Batsford) and 2) How to beat the French defense ( EverymanChess). I live in Greece. In this channel I want to show how easy is to play chess, to explain some simple rules and to show that it is not so difficult to evaluate any position. The channel is basically for people more than 20 years old and of rating 1600-2200."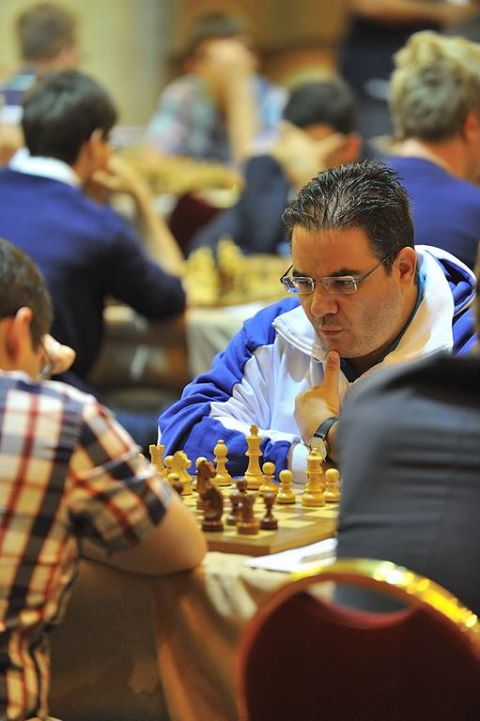 We, at ChessBase India, have always promoted good chess content. While going over the YouTube channel of Andreas Tzermiadianos we were able to notice that he has put in a lot of effort and energy into building his videos. We were curious as to why a well-established trainer and author was trying to give away so much of his chess knowledge for free. It's with the intention to know Andreas better that we conducted the following interview with him.
Sagar Shah (SS): What gave you the idea of starting a YouTube channel?
Andreas Tzermiadianos (AT): I was thinking about starting a YouTube channel for many years but until recently there was no time. I have many friends around the world and most of them are amateur chess players. They were taking some lessons from time to time from various coaches but it was obvious that there was no plan or any systematic work. I was thinking that it was a good initiative to have a chess channel somehow diversified comparing to other channels available online. Most of these channels are just PGN readers, meaning that they read some moves and play the moves in a chess board. This is ok if you have spare time but it is it is not useful if you want to improve your chess skills.
SS: Most of the channels have their material in a random way. But you decided to upload it in a structured manner. Why is that?
AT: My main idea is to help people to understand chess and to improve their level. The material of the channel is for players with a rating 1600-2200, some time even higher. It is very important to have the material well structured, so it will be easy for the chess players to find what they want in an easy way, just from the Playlists.
SS: What is the aim with your YouTube channel?
AT: My aim is to make it easier for anyone to study and to play chess. It is not everybody's purpose to be a champion but there are many decent chess players out there who are eager to learn to play better. I just want to show them the proper way to study, with many interesting materials for different levels. Many players in my groups are from 1600 to 2200 range. I have a lot of experience with this level.
SS: Which is your most favorite video from the channel?
AT: I think the playlist "Basic" because I explain there with an easy way how to evaluate a chess position using Space, Time and Material the three basic aspects in chess. The subscribers and the visitors agree with that as this is the video with the most number of views, thus spotted in the first place under the title: "Evaluation of a chess position" from the "Basics" playlist.
SS: You have been the national champion of Greece several times in your age category. Obviously, you were a big talent. Why do you think you could not become a GM?
AT: I started to play chess at the age of 12 years old, at a late age according to the normal standards of our era. I was in a relatively good level in 1988 and just to give the context of this period, to understand the situation, in Greece there was not even one Grandmaster. Vassilios Kotronias, a very talented player became the first Greek Grandmaster in 1990 after Efim Geller came in as a captain for the Greek team and helped him a lot.
There was no internet at that time and there was no chess information the way we have it today. Only some magazines like New in Chess and British Chess Magazine. If you wanted to buy a chess book there was only one chess store!! Additionally, there was no computer to analyze and we spent many days just to analyze only one important position. Today you can do it with the click of a button.
So everything was going slowly and time is very important in chess and in life. There comes the moment that you have to face a dilemma, to give answer to the important question of "how to make a living" and I understood that this was not possible to do so as a chess player. But it was possible as a chess coach. There is no easy job. I like to have a system and an order in everything I do so the transition was not exceedingly difficult. Also, occasionally, I was working as a coach even before the 1999 that I started to work as a trainer. Until then I had two GM-norms with a performance of 2600+. My second grandmaster norm was in 2003, four years after I stopped playing regularly. Then I tried some time to play in two good tournament every year, losing the final norm six times in the final round! The last time was in the Trieste Open in 2010. Playing on the first board and refusing a draw in a better position against GM Kuzubov as I had to win. I realized that the stress was too much, and it wasn't a matter of knowledge rather that a matter of strong nerves and at the age of 38 it wasn't that easy.
SS: How was your experience of working with Vassily Smyslov?
AT: In 1992, half a year after the dissolution of the Soviet Union in December 1991, a training camp was organized in Moscow. Talented young Greek players went to a seminar where the coaches Smyslov, Suetin, Krogius and others made lectures about different aspects of the game. It was remarkably interesting but at that time the situation was very tense in Moscow and it was not easy to concentrate on chess. In our hotel we had soldiers for security and many times we heard gun shots from the street! Of course it was an amazing moment to see Smyslov, a World Champion and a very gentle person. I had great respect for him as it was impossible to understand how a player at the age of 60 managed to play once again the Candidates in 1984, rising to the top eight players of the world, losing only to the great Kasparov! I also remember that in the end of 2008, we worked with Nigel Short. He was getting prepared for the Wijk aan Zee 2009. One moment in one variation there were 1-2 games of Smyslov. I asked him to analyze the games to examine the case to find some improvement. Nigel answered: "Don't bother. If it's Smyslov's game, we will not find anything. He is always right."
Then I studied more games of Smyslov and found among others two interesting techniques:
1. How well he played positions with imbalanced material. Playing for a knight versus bishop or the opposite when he wanted to play for a win.
2. When he had the advantage there was no prophylaxis. He went straight to complications, taking first as it was the logical outcome and always ended in a winning position. His games are an amazing way to the theme "Transformation of an advantage".
From the seminars in 1992 - (Standing L to R) Viron Tsorbatzoglou from the Greek Chess Federation, IM George Mastrokoukos, the World Champion Vassily Smyslov, IM Andreas Tzermiadianos, Botsaris Harry-Dimitris, FM Utiansky. (Sitting L to R) FM Theodoros Tsorbatzoglou: Secretary General of the European Chess Union and Secretary of FIDE Events Commision, FM Nikolaos Sirigos, FM Elias Mastoras now responsible for the international campaign "A Ball for All" to provide special balls for free distribution to blind children worldwide in order for them to all be able to play soccer. GM Ioannis Papaioannou was also with us in the seminars but that day he wasn't feeling so good.
SS: What do you think about the current chess situation in Greece? How is the growth of chess?
AT: Nowadays the situation is completely different. There are about 15 GMs and 35 IMs in Greece. There are many open and closed tournaments with GM norms. Chess is a lesson in many schools and many schools championships are organized with more than 500 players from the age of 5 to 16. Greece is a chess heaven and in summer you can play tournaments having vacations and swimming in the Ionian or the Aegean sea.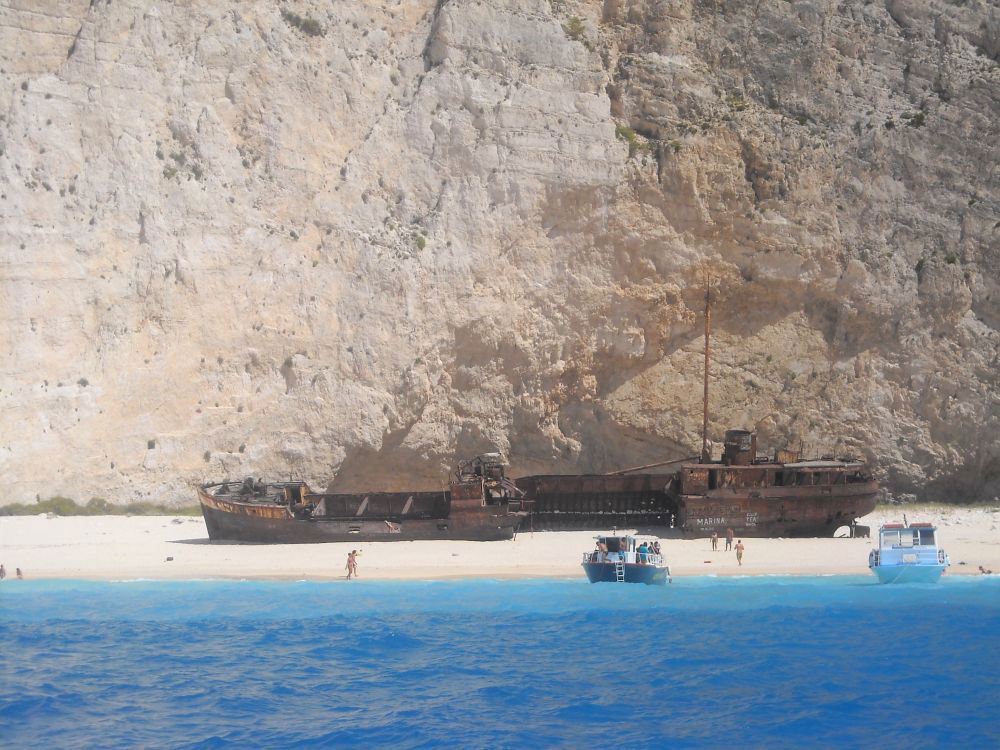 SS: What are your future plans as a chess player?
AT: My main job is a trainer and in this area I work really hard trying to do my best and to publicize chess as much as I can. As a chess player I do not have any particular aim now. But the best thing about chess is the friendships you make. GM Ioannis Papaioannou, GM Stelios Halkias, GM Spiros Kapnisis, FM Alexandros Gogolis and many others. We are friends for 30 years now. A very nice feeling!
Finally last year the 13th of March one day after my birthday came the most important gift, my daughter. So I need to spend some time with my friends and my family.
My 2 brothers Nikos and Angelos also play decent chess. Their rating is about 1800 and 2250.
SS: Can you share with us one of your favorite games?
AT: One of my favourite games was against Socko at the European Championship in Poland 2005. There are many important details in the comments. You can check it out below:
The article was edited by Shahid Ahmed
---