Winners of the 500,000 Subscribers T-Shirt Giveaway announced
The ChessBase India YouTube channel hit the 500k mark on 4th November 2020. The milestone was possible thanks to you, the constant support you have shown towards the content. To express this gratitude, ChessBase India announced a special giveaway, where the goal was to pinpoint your favorite video, and the reason for why that is the case. We received over 400 heartfelt, sincere and grateful mails. We have included some of the best mails in this article, and indicated the winners respectively. We also have added a PDF link towards the end of the article from where you can download all the emails sent to us. Instead of 5, we have selected 8 winners! Winners, send us a mail, and we will have your custom T-Shirts sent to you!
The journey of reaching 500,000 has been a long winded one for ChessBase India. It wouldn't have been possible without the support of all of you. You can know more about the journey from the video embedded below.
When we did the above stream we kept a special giveaway contest. All that the viewers had to do was tell us one ChessBase India video that they liked a lot and the reason for the same. Now finding one video out of the nearly 3900 videos on the ChessBase India channel is not an easy task, but the prize on offer was quite an exciting one.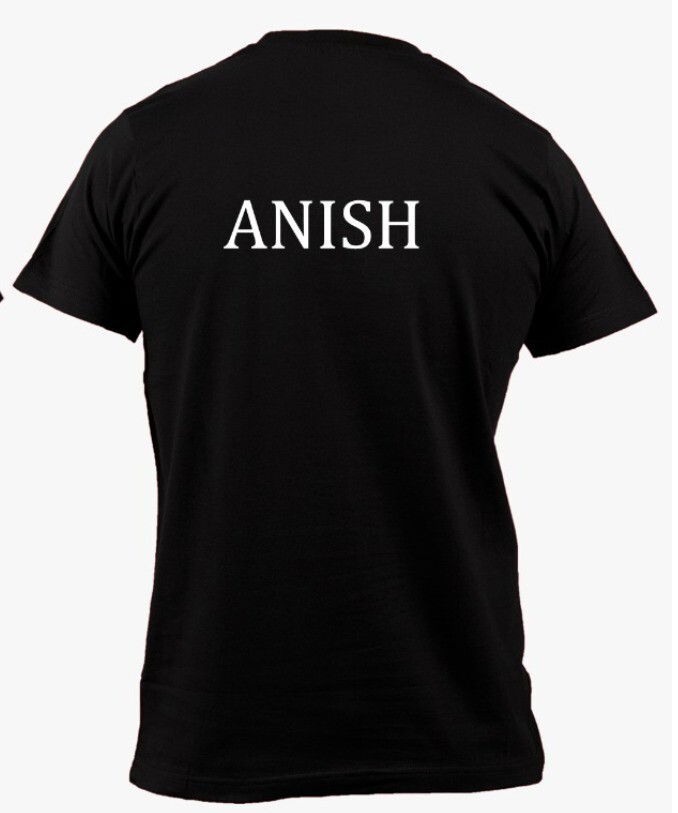 Finding the winners among the maze of emails was not easy! And there have been several mails that have made us feel special about the work we have done, some even took our breathe away! We want to thank each one of you for taking out the time and writing to us.
Winner 1: Saurabh Prajapati
Favorite video: Goosebumps! India beats Poland! Highlights
Hi Sagar (and Amruta), love your work and your zeal for chess and promoting chess.
My favorite video is the live stream of the semifinals of the Olympiad against Poland. It was one of the most exciting times for me as a viewer in the sport of Chess. I live in Canada, so I had to make sure that I woke up before the matches began and I still remember waking up at the exact time. Once the match started, the excitement in your commentary made me excited about the fixture. The game was pretty close and things started to heat up. After losing the first game, I thought India might not be able to close the gap. But as it is quite truly stated in the 'Shawshank Redemption': "Hope is a powerful thing". Your commentary was the hope that kept the viewers glued to their seats (in my case it was my bed). India clawed its way back in the 2nd game to tie the match and then there was an Armageddon to be played for the decider. I remember the panel commentating on that moment with the likes of Anish, Radja, Samay, Amruta and of course you. The viewership was at its highest at that time on your channel which was later taken over by the Finals of the Olympiad. Coming back to Armageddon, Humpy was given black pieces which meant that she had 4 minutes and had to hold a draw for the win. What followed later was just incredible and exciting. Humpy not only managed to hold a draw, but she won with the black pieces in 4 minutes. How can one forget the scene where, after winning, she just stands up, takes a sip of her tea and leaves the frame (like a boss).
There's no surprise that the gold in the Olympiad was historic for Team India but this video has become my favorite because of the sheer excitement and joy that it brought to me and likely many viewers too. It was an emotional day for the team and also for us. Thank you for being the broadcaster and commentator for that memorable semifinals. Also, hat tip to Samay Raina for his contributions in the smooth flow of events.
Thanks and regards,
Saurabh Prajapati
---
Winner 2: Parth Shah
Dear Sagar Sir and Amruta Ma'am,
First of all, a big congratulations for 500K subscribers on your channel. Hoping to see you scale more heights in the future!
My name is Parth Shah and I am from the city of Vadodara. I am presently a 3rd year college student pursuing Economics at BITS Pilani. I knew the basic rules of chess, played a few games in school, but understood the real beauty of it during the lockdown. Samay Raina made chess engaging and addictive, but I found the actual beauty of chess by watching you.
The first time I saw Sagar Sir was in Samay's video where you had come with some puzzles. Genuinely speaking, that is the stream which got me hooked on chess! I still remember a position where 3 pieces could capture a pawn, but none of them could because eventually, it would lead to a checkmate. The queen sacrifices during that stream and many such puzzles made me 'actually' appreciate chess. I never knew these kinds of intricacies existed in chess. Thank you for that!
My favourite video on Chessbase India has to be the India Vs Poland | Online Olympiad 2020 Semi Finals. Such a roller-coaster ride and such emotions! I was actually confused between choosing this or the highlight video (Goosebumps! India beats Poland Highlights). The only reason I chose the former one is because I saw it live with 49000 people. When thousands of people wrote India OP in the chat, there were literally tears in my eyes. After the first game loss, the way the Indian team bounced back was commendable! The commentary which you guys do is really understandable by beginner players which can help us to follow the games easily. I am not a very emotional person, but truly the Armageddon game brought tears in my eyes. This would not have been possible without such high excitement of the panel that day. (Amruta Ma'am, Sagar, Samay, Anish, Radjabov). Though, if someone wants to see a 10 min video, the highlights are very nice with the music and the editing. It still gives me goosebumps whenever I watch it. But, for that emotional rollercoaster I would consider the original match video!
There are many more videos which I personally like. Like Samay had also mentioned, the Batumi Olympiad video series were absolutely amazing. There was not much chess in it, but rather, the atmosphere of a chess tournament was brilliantly covered. I thought that I was the only one watching previous Chess Olympiad videos at 2 am in the night, but when Samay said it, it was so relatable. Since I am in college and studying, I could not follow the improving series completely but made sure to watch a few bits here and there. I have been following the GM Series as it is at a more convenient time for me.
To conclude with, you people have really made me engaged and addicted to chess with thousands of others. There is not a single day where I do not play a game of chess. Thank you for that!
Parth Shah
---
Winner 3 - Sharan Kumar
Dear Sagar & Amruta,
I started following chess during the lockdown when one day youtube recommended Chessbase India onto my feed when the Online Olympiad had started. Even though I was a beginner to the game, I started picking up from various sources and started enjoying your content especially when Samay was involved.
I try to watch most of your streams and your streams have given me a lot of knowledge about the game and about our very strong Indian players and those abroad. Sometimes I feel ashamed I was not even aware about such strong players until now, but as the saying goes; better late than never.
Its difficult to choose a favourite video on the stream, but if I had to it would be the "Life story of Vidit Gujrathi" from September 3, 2020 which you had streamed after the olympiad got over. The entire Evolution stream series is a great playlist and this is because it shows how much dedication, effort and sacrifice these players have taken to reach the top and it also reminds us how brutal the sport is and that only the top players make it which is why when he have players like Vidit in our team, they need to be celebrated.
Hearty congratulations on reaching 500k subscribers and here's to many more.
Thanks and regards,
Sharan Kumar,
Chennai
---
Winner 4 - S. Murugan
Hello sir
Murugan here
Hope you and Amruta ma'am are fine.
First of all,hearty congratulations sir and ma'am for crossing 500k subscribers!!
I am very very happy that Chessbase india channel crossed this milestone.
I have been a subscriber of chessbase india since the channel was at 98k subscribers.Since then,it has been my all time favorite channel.I almost have watched all the videos from the start to the end.There are plenty of videos and series which i like.All videos of chessbase india are very awesome.The efforts which you have put in clearly is reflected in the videos sir & ma'am.My list of fav videos is endless...I would say a few here:-
1.INDIA VS POLAND (OLYMPIAD):-
This was one of the most awaited streams in Chessbase india.Its a boon to see and get live analysis from top GMs.This was an epic stream.Seeing GMs analyse the games and discuss about the moves is a rare vision for us.Also we got to learn trucks of things from this video...Also sir and ma'am ...your COMMENTARY.....the most epic thing i have ever seen...It was power packed and dashing!The expressions...the joy ....the happiness we got during the commentary is inexplicable.It was like a roller coaster ride sir and ma'am.That moment when Sagar sir shouts "OH".....it was awesome....A stream full of knowledge with a sprinkle of comedy by Samay bhaiya.....lovely it was...
----------------------------------------------------------------------------------------------------------
2.IMPROVE YOUR CHESS SERIES(WITH COMEDIANS,OPENINGS,ENDGAMES,MIDDLEGAMES):-
This series had a lot of learning material for chess....the fun we had sir was really awesome...the the theories we learnt...the tactics we used to solve together...remember sir we together achieved 2700+ rating in tactics!!!and we used to check our position in world top 10😂....also the new and complete opening repertoires you prepared and gave for us...EPIC....also when we gave the correct answers...the shoutout we used to get from you!wow...it was a lot motivating for me sir....the jokes we cracked...the things we learnt from this series is infinite...the BEAUTIFUL GIRL ANALOGY in the comedians series.....amazing sir...one of the best ways in which you explained us.....also..the main thing which everyone used to aks and the most awaited moment..THE THUMBNAIL STORIES!!!The stories which we always waited for and asked you about it more than chess content....and the interesting way you narrated the story behind each thumbnail was very fascinating sir....clearly...this is one of the most amazing series of all time..
----------------------------------------------------------------------------------------------------------
3.THE NEW BASIC OPENING TRAPS SERIES:-
This newly begun series is fantastic sir!!!!The FATHER SON ANALOGY!!!...creative!!......Even though i know most of the traps....but i watch the videos just to see you narrating a new story of the father and son...also the traps are very helpful to beginners...my brother is a fan of it...he uses it against me but i dont fall for it as i have also watched the videos😁....
also..the life lessons and chess lessons you give along the trap!!!Amazing sir....SOCIAL DISTANCING one was EPIC!!..Great videos sir...i aslo have some traps to share with you sir,...if you allow me..i will share..
----------------------------------------------------------------------------------------------------------
5.OTHER VIDEOS:-
This includes all the other videos ....the tmts coverage...the trips...the vlogs...the on board games of grandmasters....this provides a varied chess content sir.....this makes it different from a boring chess channel...
----------------------------------------------------------------------------------------------------------
6.THE ONE GOLDEN STREAM:-
This is the most favourite stream of mine ever...Streamed on July 20...I hoped you would have guessed it now...The ZOOM CALL SESSION!!!!My dream fulfilling stream..the stream in which i talked with my inspiration!!
It was one of the best days of my life sir...talking with you was really great...i literally bunked my online classes to talk with you and entered late...but i got the GOLDEN opportunity to talk to you...i was very happy that day...tears rolled down my eyes when i spoke to you...i was overwhelmed and choked with emotions...It was very nice to talk to you sir...I am speechless now remembering that moment...I hope that i meet you some day..and i will definitely fall at your feet for all these you had done to us....I am waiting for the day we meet....
----------------------------------------------------------------------------------------------------------
Sir...the videos which you have put on your channel are all amazing....from the first video of the interview..till now...THE EFFORTS,THE HARD WORK,THE DEDICATION,THE DETERMINATION,THE SLEEPLESS NIGHTS..THE OVERLOADED DAYS....words are less to describe your efforts for the channel sir and ma'am...you are a true example of "KHOON PASEENA EK KARDENA..."...Love you a lot sir and thanks a lot for everything...thanks a lot...Loads of love....I m in short of words now sir.....i just wanted to share my feelings and heart with you...i hope you read it and reply me...also i wish that i get THE DIAMOND OPPORTUNITY to meet you one day sir and ma'am....thanks a lot sir...thanks a lot...thank you thank you..LOTS OF LOVE...TAKE CARE...STAY SAFE SIR AND STAY MOSTLY INDOORS....
Your true loving proud student....
🤗😘❤💓Murugan
---
Winner 5 - Ashutosh Bhandari
My Entry: Improving Chess Episode 40. Understanding MTQ
After the initial grasp of Chess through Samay's stream, there were multiple Chess streams that I started to follow. ChessBase India was one of the gems in the list that also included ChessTalks, Eric Rosen, Hikaru Nakamura, and a few more.
When announced on the stream about the contest, a few obvious and very memorable videos popped up in my mind. These included:
· Improving Chess Episode 57
· Celebrating Amruta's Birthday
· Magnus offers Draw
· Anish, VD, AD, and Samay reacting to best videos
· Coverage of Olympiad
· Interviews of the entire winning Indian team
· And so many many more.
But this particular stream, though just another ordinary stream, left a pretty lasting impact in my memory and helped me in my personal endeavours. Improving Chess was a series that I followed religiously, coz it not only helped me improve my chess but I did it with my favourite comedians.
In the beginning, I believed, this series won't last for more than a few episodes. Sooner or later, the comedians will be busy again, and the series will be shut down. But I woke up every day, with at least one comedian on the stream.
But the day that I was not so curiously waiting for, finally came. Episode 40, and for the first time, there were no comedians or any other guest on the stream. And I was so glad I was proven wrong. Sagar continued alone, played a game against the viewers, gave valuable tips, shared a story about how happy he was that one of his subscribers beat Samay on his streams, and went on to his day normally.
This not so special move, made me think my decisions about the routine I was following in the lockdown. I resumed the habit of reading again. I started working out again. It made me realize, just coz the world had stopped acting normal, doesn't mean I should stop things that I started out of passion. The sheer passion for Chess, and not for material things like followers, was a huge inspiration for me.
Your biggest strength is your simplicity and your selfless grind. Have so many positives to take back from you guys not just in terms of Chess, but also in terms of the kind of lifestyle to go for. Want to achieve something? Forget everything else and just work towards it. This mantra will always be a guiding factor for me.
I really hope this reaches to you, and I really don't mind if I crack this contest or not. Sagar and Amruta, if you are reading this, congratulations for your grind. You are the most wholesome couple I have seen online, and your hard work is an inspiration to so many out there. Keep going. Next big milestone is not far.
Ashutosh Bhandari
Winner 6 - Prabhav Nandivada
Sagar sir,
I just have to say this right away that your contribution to the chess community is tremendous and congratulations on achieving this amazing feat of 500k subs on youtube. the number of viewers and chess enthusiasts have multiplied at an incredible rate during this lockdown.
So you have put me in a spot where I am clueless as to what I say. your videos are super inspirational, educational, informational, and funny now with the help of bewafa Samay. your versatility in your videos is impressive. sometimes there is doctor chess, chess with grandmasters, improving chess, basic openings, blindfold training, and whatnot.
After some deep contemplation, I feel that this video "What stopped me from becoming a GM" is the best video that you have uploaded as in not only takes a crowd or years of experience to talk about an issue that revolves throughout your life but it also takes courage. it is hard to think about our move and the defense of my move from the opponent's perspective but that's what you have conquered the skill to talk about and share the experiences both good and bad!
while running ChessBase India and writing articles the true, core passion of chess is still there and that is admirable.
PS. " What stopped me from becoming a GM" may be the wrong title as it has not stopped you. you still can become one with the years of experience you have
GOOD LUCK !!
and great work
Prabhav Nandivada
Winner 7 - Gopal Ratnadhariya
Dear Sagar Bhai,
My Favorite Video -
Reason - I know it's weird to select a Video, edited by me. But there are below mentioned specific reasons for selecting this video:
The entire series was very close to many viewers and this video includes all raw emotions from the 100 episodes of Improving Chess.
The Chess content with absolute fun humor of you and Comedians, is indicated by the video.
The most important reason.. Before this Video, I had no contact with the people (you and the comedians) I was watching day and night (Except for a few random chess games with Bewafa Samay).
Also, you told Vidit in one stream that you have already got an entry from someone ( Might be from Vaibhav Yadav Bhai), I was still working on my edit and lost all hope of being selected.
But then, you liked the video and included it in your channel. It was really an unreal feeling for me. Not only that, you welcomed me with open arms by making me a Mod on your channel.
After that, all the streams I watched it's like I am not watching YouTube, I am just visiting my Family. You and Amruta Ma'am are just so sweet and welcoming.
I wrote few lines for you :
Ab Khushi ka toh Patah nahi,
Pr Kaafi gam nikaal diya.. Aapki Stream ne!!
*Imaginery waah waah!*
Ab Samay ka toh Patah nahi,
Pr hume Sagar Shah Proud Student bana diya.. Aapki Stream ne!!
You also gave a special mention to me, on the 500K Article. I almost felt like crying.
This all happened due to the above-mentioned video and for me, this video will always be the Special One!
All the Love to the ChessBase India Team ❤ & I hopefully await yours and Amruta Ma'am's signed T- Shirt. 😋
With Regards,
Gopal Ratnadhariya
Winner 8 - Srikant Nayak A
Hello Sagar sir.
First of all Chessbase India is doing a really really good job of powering chess in India...My favourite video is 'improving chess episode57 where Rs. 462K was raised for Indian chess..Improving chess series has always been really interesting and I have watched about 92 videos out of the 100....On a regular day, people just went crazy sending superchats...This video was the most memorable because the chat was kept entertained throughout with chess and fun equally...Also the video had been really informative with you, Samay, Ilamparthi, Biswa and Vidit ( missing vaibhav on that day)....Also the chat was showing so much love and was never bored at any point of time....Aldo the numbers show that this video really stands out...The average number of views on improving chess series has been around the 40K mark....but this video has almost hit the 1 Lakh mark and is just behind the 100th day stream which was obviously popular...So I would like to show my gratitude to each one of you and I have written a poem...
CHESS AND COMEDY
In these uncertain times
With so many bad signs
Far far away from the world of expectations
Came togethor five men with determination
Samay the comedian
The chess encyclopedian
Started streaming chess
When life was a mess
Biswa The Mast Aadmi
Does not like the Benoni
Known for his hacking
From the IIT training
My friend Vidit Gujrathi
Who is always OP
Beats his opponents positionally
But is humble ironically
The man himself Sagar Shah
Nick named the Sada Dosha
Powering chess in India
Is the motive of Chessbase India
The cool as a cucumber
Known for food and slumber
Why do people say kick Vaibhav
When he makes everything sambhav
-------Srikant Nayak A
Some other heartfelt emails (sorry, not for a prize, but thank you very much!)
---
Well, this is my favorite video on your channel,
The India Vs Poland Chess Olympiad Semifinal Match.
The hype. The serious moments. The crescendo to the end when Humpy ma'am wins at the end. The way you all guys did the commentary. Just awesome. I remember my JEE t first it was, thoda dekh lete hain then, chal yaar abhi padhna hai and finally ahhh can't decide!!! Anyway I watched the entire match. Haha. I found it more thrilling than the finals to be honest. And the Poland Vs Azerbaijan match was fresh in mind, so, it made it more nerve wrecking.
I'm a big fan of Sagar Shah Sir. I started watching his YouTube Improving Chess with Comedians sessions from Day 5 or so. Sagar sir your streams are so wholesome and you are such a cool,humble and hardworking guy. I have trouble sometimes following notations since I'm just beginner now. I used to play chess as a stressbuster during my JEE preparation days and got addicted to it, haha. God, chess is so beautiful. It's more than a board game. There can be amazing parallels drawn between life and chess. I would love to practice more of chess and become better at it. Maybe I'll enter some tournaments too in near future to get my FIDE rating. I'm getting ready for the first year of college, so yeah, my JEE MAINS went great anyway, even after watching all those Chess Olympiad Live streams, lol. I bought a chessboard to practice and also the book series of Praful Zaveri sir. I'm taking this chessboard and books along with me to college whenever campus opens that is. Love you Sagar Sir and Amruta ma'am. Keep growing chessbaseindia! And Sagar Sir, I know you are busy with handling the company and streams but I would soo want to see you as a GM. I have a feeling you can do it. No pressure by the way, haha.
All the best chessbaseindia!
- Aniruddha Bagchi
---
MY FAVOURITE VIDEO: INDIA VS POLAND | ONLINE OLYMPIAD 2020 SEMI-FINALS
Hello Sagar sir and Amruta mam , I, Pranav Sreenivas Kulkarni , would like to participate in the giveaway by expressing my love towards your channel in the form of this essay. The revolutionary channel ChessBase India has hit 500k subscribers which was much awaited by all of us fans.I would first of all like to congratulate you for achieving this milestone.
The world has seen a new phase of life – THE LIFE WITHIN THE FOUR WALLS during this pandemic. Also our beloved chess world has been under the pressure of the outraging virus. The technology to which we have developed has helped us a lot in adapting to this life.This ignited the interest in public about online chess. Now, chess is being loved like never before.
As the title suggests, I absolutely enjoyed the contest between India and Poland of the FIDE online olympiad 2020 streamed on your channel. The event coincidentally took place on the National Sports Day which is also a point to be noticed. The exhilerating excitement for our country was seen right from the beginning of the stream. As usual the greatest commentary duo Sagar Shah and Amruta Mokal with the man of the moment Samay Raina started off the stream in a very positive way.
Indian team had to defeat Poland in order to reach the finals. The prayers of all the supporters and the brilliant minds of our players had led us to finals at the end of the day. But, this isn't so simple as it sounds .It was a fairly rough start to this crucial match as Harika , Humpy,had drawn and Divya,Vidit , Vishy sir lost their first games. Indian team had to pull up their socks to make it to the finals.
Then the panel was introduced to three Grand Masters GM TEIMOUR RADJABOV, GM ANISH GIRI AND GM ADIBHAN BHASKARAN who were a delight to have in.The beloved GM RADJABOV was as cool as a cucumber. His words have entertained all of us fans and also coolened the panel from the tension. The three GMs also were like lucky charms as there were a few satisfactory wins just after they joined.
Amidst the suggestions of moves being shouted by the panelists, all the 32k people indulged in the game were on a roller coaster ride of emotions .Then the TIGER who was injured before roared back louder , louder than the lion by winning against GM DUDA from a losing position.That's VISHY Sir for you! This had the hearts of the viewers racing away out of the ceiling. Then the draw of Vantika ensured the occourance of armageddon which was another ride of excitement and anxiety.
The crucial decision of selecting the very talented GM KONERU HUMPY to play the armageddon was made . The game which had the expectations of thousands of fans from India and other supporters from other countries ,the game which decides the fate of India in the olympiad , which means there would be immense pressure only on one player. The player who has the moment of truth in their hands …..
GM KONERY HUMPY was to face GM MONIKA SOCKO in the armageddon with the black pieces.Remember , she is carrying the hearts of thousands of people through this match. And we had a great start to the match due to the brilliance of Humpy.We just needed a draw to win the game, but this is no relief as she had a minute less than her opponent.
A war of nerves, hearts racing, emotions pouring out, keeping all the confidence on GM HUMPY we believed, and our belief, love , and prayers worked out. HUMPY WON THE armageddon game and we were through to the finals.And this amazing moment took place in front of 49K people.But the matter of all games , the sportive spirit of GM MONIKA SOCKO, a smile after a dreadful loss with opponent's 2 queens on the board had us winning her heart.
This is a dream come true to all the Indian chess fans and especially the captain of Indian team GM VIDIT GUJRATHI being the captain for the first time.A dream start for any captain winning a medal for the whole team.
India went on to sharing the win in the finals due to a controversial global internet outbreak .
This win is special for the players' brilliant moves,good spirits of the game and it's the greatest because it has received a lot of support from Indian audience….
WE WILL ALL PROMOTE CHESS AND WE WLL KEEP SUPPORTING CHESSBASE INDIA FOREVER…..
NOT ONLY CHESSBASE INDIA BUT ALSO HINDI CHESSBASE INDIA WILL KEEP RECEIVING OUR SUPPORT
Never to forget our very own BM SAMAY RAINA who had took a mission to make chess popular and guess what? He deserves a medal for this…. LOVE CHESS CHESS OP INDIA OP SAMAY OP CHESSBASE OP SAGAR OP AMRUTA OP ANISH OP RADJA OP ADIBHAN OP AND CHAT OP NIKILESH OP
NAME PRANAV SREENIVAS KULKARNI FROM HYDERABAD, TELANGANA
---
Hi Amruta & Sagar,
Firstly, congratulations on reaching 500K subscribers - a well deserved feat and a very small reward for the 5+ years of sheer hard work. While I would want to talk about my favorite video on Chessbase India, I will also like to talk about my Chessbase journey (my 0 to 100% of chess :D)
I had a very passing interest in the sport (having played tournaments in school time and playing randomly in our hostel game room). In this lockdown, I was all alone in Gurgaon (I work there) with all my friends/flatmates moving back to their respective hometowns. During my hours of solitude, I started to watch a lot of YouTube content (as Netflix and Prime don't work on VPN which I am required to be on most of the times owing to work :P). It's when I first met you in a video of Samay - basically I used to randomly follow different comedians during short work breaks (10-15 mins videos).
However, soon you both collaborated to make chess content that was easy to understand and fun to watch for even rookies like me. That got me hooked to your channel and chess. Since then my time spent on YouTube increased, also beyond VPN hours, and I started to plan to watch your videos. Then gradually it came to a time that I made the videos a part of my schedule especially the live streaming of various events (Olympiads, Asia Nations, JSSC, SSC).
With this I come to my favorite video - the Chess Olympiad 2020 semi-finals, India vs Poland. Though the stream was a very special feeling altogether and I might not be able to do justice to my justification of why it is my favorite but will still try. For starters, that stream was a milestone of many of my firsts - my first full live stream on YouTube, my first superchat, first time saw the natural fun side of GMs (AD, AG, Raja and VD's dance moves on the win) and definitely the best first, first Armageddon. The entire experience was a big roller coaster ride with India losing at start (and me being the typical Indian who was trying to find superstitions that could make us win) to a 4.5-1.5 comeback to finally the last mic drop with roller checks to seal Armageddon (I cannot believe myself talking in so many chess terms, all thanks to you Sagar bhau). What makes it the most incredible is the similarity with my 2011 world cup final day (coincidentally a Saturday), it was a different Saturday evening but the feeling was same - ~50K Indians rooting for a win!
Though I have talked about my favorite video, I would like to continue my journey. Post the Olympiads, chess live streams on Chessbase India became a new normal like cricket matches on Star Sports. Today, I watch most your streams where you are teaching basic to slight advance techniques of chess to comedians, learning and solving tactics simultaneously. I want to learn it not to just to play well but also to understand your streams and commentary better (e4 e5 Nf3 Nc6 Nc3 Nf6 .....)
I don't know if you will read this to the full or not (I guess I made it too lengthy) but I would like to thank you Sagar & Amruta for igniting the love for game!
Wish you lots of love and success and hope to write to you soon for 1M :)
Regards,
Parth Shah 1904
---
Hi Sagar sir and Amruta mam.
My name is Aditya Swaroop and I am 16 years old.
Congratulations on getting 500k subscribers.
You both have worked extraordinarily hard to promote chess and therefore you both deserve everything in life.You both are an inspiration to us. Watching your dedication has improved our personalities and also increased our interest in chess to another level. Thank you so much for helping us and I wish only happiness and prosperity for you both. Love you sagar sir and Amruta mam.
I will be honest,I came across chessbaseindia a few months ago while watching samay's videos.But the first time I saw your commentary and the way you explained different positions in a game , really amazed me because a game that was full of complications for me now became so much less difficult to understand. But I won't say much now because this message was supposed to be about the best video of chessbaseindia for me so I will tell you about that.
My best video of chessbaseindia was the stream of the semifinal of the online Olympiad 2020 which was between India and poland. This stream was such an emotional rollercoaster!!!We all wanted India to win but deep inside we also knew that Poland is going to be a very strong opponent.i was really excited about the world cup finals in cricket once but I think I was the most excited during this match because if India won we will win a silver medal that would be soooo awesome.I was really feeling so anxious because one moment i was very happy and the next very sad. it was like We were sitting in a huge stadium and everyone was cheering for the Indian team.
The first round was so depressing for all of us because India lost 4-2.Our best players had lost the match including vishy sir, vidit bhaiya, Divya.But nihal had won and humpy and harika mam drew the games.Although we were very sad but there was a hope inside all of us that India will make a comeback.if Azerbaijan can do it then we can also do it.We were all praying to God.
The second round was sooo awesome that it made us the happiest.Vidit bhaiya won, vishy sir won, humpy mam and harika mam won.although prag lost but India won 4.5-1.5.
We were sooo happy because our players had given us hope and proved to us that they are one of the best in the world. Now it was time for the Armageddon.
The Armageddon was so fast that I wasn't able to even figure out a good move.humpy mam was playing so well that we all knew that she can win.I think Monika mam mixed up the opening due to which she lost some advantage.But humpy mam played so well that she defeated Monika mam by making two queens and safely checkmating her.
When she won I jumped up from my bed and started dancing.i was soo happy.everyone was soo happy.Everyone on the stream was so happy .Samay bhaiya was dancing,vidit bhaiya also ,you and Amruta mam were also soo happy, adhiban sir, Anish sir and also radja sir. Everyone was very happy. Samay bhaiya was teasing radja sir because he was saying multiple times thst the same thing had happened with Azerbaijan team.But that was very funny when samay bhaiya was teasing him.Every Indian was happy and excited and relieved.
This is why that stream was the best for me.You both are an inspiration to me and thousands of others .I really want to learn chess from you because I am Sagar Shah and Amruta proud student♥.
Wishing you all the best for your future.♥.
From Aditya Swaroop.
(My birthday is on 10 november.i thought 500k Will be on my birthday but it happened beforehand.But I wish nothing but happiness for you both.Thanks for everything).
Love you both♥♥♥♥♥♥♥
ALPHA ADSTRAK
---
Hi there :)
So my favourite video certainly has to be the online Olympiad videos.
So the first time I learned chess was from my dad, and then I set off after my parents to get me a chess coach so that I could actually learn chess. Chess gave me a lot of beautiful memories in life, including all the hundreds of tournaments I must've played in these 11 years and learning a lot about sportsmanship and the concept of never giving up. The adrenaline rush before every match began, is something I do still miss but I hope we get to go to tournaments again very soon.
Unfortunately I had to take a break owing to my busy academic schedule and upcoming engineering entrance exams and I was playing chess on and off these 2 years. I remember I had an exam soon after but I made time for the online Olympiad and followed all the streams everyday and never missed a second of it. It was almost like a rebirth of love for chess for me by the end of the Olympiad.
I've been playing everyday ever since. So what better video to be my favourite than the ones that helped me come back to the sport I played and loved pretty much all my life :)
If Sagar sir or Amruta ma'am you're reading this, with folded hands I thank you for introducing/reintroducing this game to so many of us. Now that it's had a boom online, one thing I'm very hopeful of is that apart from increase in the numbee of players, I also hope more girls come forward to play and we won't have situations of less number of players in girls category. For that Amruta ma'am, you're a very big inspiration not just in chess but just your general approach towards everything as a strong woman.
Thanks for reading so far. Absolutely love you guys.
Diya :)
---
Hello,
First of all, heartiest congratulations to everyone who has been part of chessbase india and it's YouTube channel since inception. I know it would be a proud moment for everyone and also for me.
There are several videos which are memorable.
- olympiad with highest watching
- pragg video with 30M+ views
- epic evolution series
- Grandmaster chess
and many others
To talk about my favourite video, one comes vividly in the mind:
On the occasion of 500k subs, it is only fitting that we remember a day when CBI raised closed to Rs. 500k for the betterment of chess. 2020 could be a forgettable year for most, however the pandemic also nurtured some great ideas making one of the oldest forms of sports also one of the most popular. With one superchat, sagar shah showed his generosity and mentioned that the superchat amount will be used to help Ilamparthi buy stuff from chessbase india shop. And one statement of guruji led to a barrage of superchats and in just over an hour, the improving chess stream became a chess for charity stream. This was incredible and all of us who witnessed it live were enthralled by what was happening. Captain Vidit Gujrathi joined in to express his gratitude to the fans.
For me also, it was overwhelming and the happiness and emotions were fighting to dominate each other. I started to remember my childhood when I played in the all India inter DPS championship in 2005 in Panipat. Tears started to roll down my eyes when those scenes of being in an auditorium with about 500 chessboard and twice the players flashed in front. I so wanted to get back in time and change the fact that I stopped chess for focussing on my academics. That day, chessbase India and Sagar bhai became a part of my virtual family. I never felt so connected to anyone before. Thanks to that one super episode.
Finally, I have words for Sagar. You sir, are a true gem. Passion, humility, hard work all blended into one person is a rare combination. Aapko museum me rakhna chahiye and schools me apke baare me padhana chahiye. Yahan log CA badi mushkil se ban paate hai, aur aapne use apna alternative and secondary plan bana kar rakha. That is incredible and insane.
Being an IIM Calcutta alumnus myself, I know what it takes to be where you are. And your journey is very inspiring for others. Amruta Ma'am has been a great influence and I thank her for that.
I wish you all the very best for your endeavours and may you reach one million subscribers soon. And keep reading my superchats. Aj 100 ka karta hu. I hope thode zeroes extra add kar pau Anshuman Das ji ki tarah. Tab tak dil se poora support aur pyaar hai.
Happy diwali in advance.
I loved when yesterday during stream with Sapan and Kusha, you said that I am a very important member of your channel. Loved that. Dil se gulaabi dil aur dhanyawad.
#SagarOp #ChessbaseIndia #500k #5lakh #badhai
Thank you
Abhijit Mishra
(Han wahi wala)
---
Dear Sir/Mam,
I am Tathagata Guha, from Kolkata. I know I am participating in the competition, which you started in your 5,00,000 subscribers celebration stream, but if you read this email that will be win enough for me.
Okay, first thing first, for me the most loved video of your channel would be the first episode of Improving Chess. Before this I knew chess and played very little, but this video of yours gave me something that I will forever cherish for the rest of my life. In a way this video had a huge impact on my life. I know saying this at the age of 28 is kind of sad but your videos and Chess filled a big hole in my life. The passion Nikhilesh ji , Sagar ji, Amruta ji have for chess gave me the love of my life and the fire that ignited in my heart will only die when I will. Right now I am studying for the banking exams but my days are also occupied by learning and playing chess. Chessbaseindia mainly Sagar ji has turned my life around.
So, in conclusion, I fell in love with chess because of that video and you people. I am not only here to win the competition, I am also hoping you read this email and can comprehend the fact that you not only changed my life but also thousands of thousands others. Saying this, winning the competition will be a double win for me.
Thank you Sagar Shah, thank you Amruta Mokal. You came, you saw you conquered.
Thanking You
Regards
Tathagata Guha
---
Hi Sagar bhai,
First of all congratulations for 500k subscriptions. It will be soon 1million. Here's something which I wanted to share with you but was waiting for the right time. When I was a child, I was always fascinated towards chess and wanted to play it but could never play it as no-one taught it to me. A few months ago when I started watching Samay's streams I also started playing but was so bad at it that somedays I got frustrated and would think to never play this game ever but days passed and as I discovered you and your channel, I started watching your improving chess series and those videos taught me a lot. Also you started your Learning Chess series with the comedians and you not only taught those comedians but helped a thousands of viewers like me. Usually one has to pay for all these learnings but you did it for free which is incredible. I still don't think that I am at my peak as there's always many things to learn. I reached to 1500 rating on chess.com from 700 only because of you. Today you asked which is your favourite video, I love the entire learning chess and improving chess series. I messaged you on ur insta also when I reached 1200 and 1500. Thank you very much for all the lessons. Keep doing the great work, would support you financially also when I will start earning. Here's the screenshot of me reaching to 1500.
You have not only taught us chess but also life and how to be a gentleman like you. Thanks again:)♥️♥️
Satyanand Subhash
---
Hello Sagar Sir,
I first came across your channel during the Tata steel kolkata and I still remember all those great interviews and quizzes with players. The funny part in those videos was that non indian players i.e nakamura and levon were able to get more answers correct than Indian players.
Now coming to my favorite video, So many great videos sir choosing 1 is literally impossible but T shirt chahiye to krna pdega :p . Rather than giving only 1 I'll give you my top 5 with their reasons.
5. What stopped me from becoming a GM - Sagar Shah :
Taking about your failures is always tough but the way you embraced it and wanted to pass that knowledge to the future generation was amazing
4. The most beautiful chess love story :
Most wholesome stream of them all. Both didn't even speak each others language but still the power of love got them together. All the small details reminded me of my own love story like we also used to talk and talk for long time on Fb just like NIkhlesh and Angy.
Stream Ideas: Evolution of Amruta ma'am and Your Love story
3. The Evolution series of Anish,Samay and Vidit :
Getting to know the people we know so closely was so nice as we know them only through the online persona thay have we dont know their background or the struggles they have had to become the person they are.
2. Quarter final against China in online olympiad :
This match was held with the backdrop of covid and the border tensions in ladakh and chinese team was supposed to be much better than us but we won that match and topped the group made us all believe that this team can win and the team meet afterwards. Much love Sagar bhai ❤
1. Improving Chess Episode 57 | We raised Rs. 462k for Indian chess :
In this stream you said 1 line that maybe 2k people watching are worth more than 50k coz 2k are more connected to you that is indeed true.
This stream showed the power of Indian chess community. when anshuman das sonated 1st 10k rupees the first thought that came in your mind was you want to help Ilamparthi buy software. All your streams touch our hearts but this stream will "actually" make a difference in the life of so many people.
#TeamSagarForLife
Apka agyakari shishya
Shubham Tyagi.
---
Hello Sagar bhai,
Congratulations on 500k and 1M is coming soon.
Before telling you about my favorite video, I just want to thank you for bringing chess into our lives. Thank you so much for these many videos and you are such a genuine person I have ever seen.
Keep doing this good work and soon I want to celebrate 1M celebration with you...
My most favorite video although is not on chess base india, it's on Vidit Gujarathi's channel and that's ---> Evolution of Sagar Shah
My Fav Video from Chasebase India: Improving Chess episode 1 | ft. Samay Raina | Three Golden rules
Reason: There are many better videos for sure but specially this series has taught not just comedians but all the chess lovers who want to play and learn good chess.
1. Sagar's Selflessness: Special words by Sagar -- I would be more happier if Samay will becomeGM but not me.
2. 1st ever Good learning series has been started by any chess lover or chess teacher. Guruji hats off to you.
3. Base of all the current work - this particular Improving Chess series is the base of all the later work and videos. And it really helps the audience to learn more as well as channel to grow more so that more people can learn and enjoy the BEAUTIFUL GAME of CHESS
Special Words for our lovely Guruji (Samay's Cutie):
Sagar bhai, I can tell surely you are our real Grand Master and you are such a humble and selfless person that makes our day cheerful. Specially your innocent and masti khor smiles makes our day more cheerful and positive. Whether you will become GM or not but you won everyone's heart by your humble, selfless and cheerful persona. Your dedication and ethics motivates me always. Thank you for that Sagar bhai.
Thank you Sagar bhai for everything.
Hope God will fulfill all your dreams and bless you with good health and much more wealth. Bring this positivity always by your videos and streams.
All the best for all the upcoming projects or work. KEEP SMILING !!!
One small Request: Whether my mail is selected or not, can you please reply me once and that would be wonderful for me to be in touch with you or getting a reply from you sagar bhai. Truly an inspiration.
સાગરભાઇ અદભૂત છે. આ સારું કાર્ય કરતા રહો.
Thank you once again.
Good Night!!!
Keep smiling like this always.
Love from,
Rutvik Ahya
---
Dearest Sagar and Amruta,
Congratulations on the 500k! No one deserves it more than the two of you. You are the epitome of hard work. I started following you and watching your streams during the lockdown, but it feels like I've known you both, Samay, Vidit and the entire community forever.
My little brother and I have bonded over chess in the last few months and you have such a great contribution in that. We have stayed away from home in our respective hostels for quite a few years now and could only talk to each other a couple of times a month over the phone. We were so unaware of each other interests. But thanks to you we found our common interest - Chess. You are now household names for us. My entire family watches your streams together over dinner.
You have not only helped me strengthen my bonds with my family, but you've also inspired me to push myself harder. The amount of work you put in, is enormous and unbelievable. I am a final year MBBS student and I believe you can imagine how stressful it is to just sit at home right now while others in my field are putting their lives at risk. Initially I was so demotivated to study due to the lack of my books and notes. But looking at your streams, inspired me to work hard with what I have. I kept telling myself that if Sagar can do 2-3 streams a day, I can finish a couple more topics too.
The image at the beginning of your 500k stream is so apt for the two of you. You have nurtured with your love and efforts, not just the channel but also the minds of so many people like me who were oblivious to the world of chess. Sagar, what you once said to Vidit about today's generation telling their kids how in this lockdown they found their love for chess is definitely going to be true and when that happens I'm sure the little GMs and WGMs will be reminded of 'The Sagar Shah' and will thank their stars for your streams.
I have been meaning to send this email out for so long. But the shy person in me always held me back. But there couldn't have been a better day to express my gratitude than today.
Also I'd love to get a Chessbase India T-shirt. So my favorite video on the Chessbase India channel is 'The Life story of Vidit Gujrathi' . It is because of three reasons. The first being that it is impossible to choose only one single pure chess or interview video from the extensive collection on the channel. Second reason being, it's one stream where we get to see Sagar and Vidit in a very chill mode, in their comfort zone. And the third reason is that it gave way for another great video 'Evolution of Sagar Shah' on Vidit's channel which helped the viewers get an insight into the life of the one and only Sagar Shah. If I may say so, it is impossible and unfair to ask someone to choose 1 from the amazing 3933 videos on your channel, but since I had to, it was this.
I hope you read this email and I hope this brings a little smile to your faces. I know it's a pretty long one, but every word is from the heart and hence the length of it.
I wish you all the best for your future. I hope you continue the great work you're doing and continue to inspire many many more people. I'm sure your channel will be the biggest channel not only in the chess community but also the biggest ever. Thank you once again for welcoming so many like me into the chess world with open arms! ❤️
Lots of love,
A big fan and a great admirer
(too shy to mention my name here, but you'll probably get it from the email address)
-Sindura N
---
Hello Sir,
To answer your question about my personal favorite video on Chessbase India channel, I would without a doubt put my finger on the Young Pragg Vs. Vishy sir's match. Not because of the humongous views or the Youtube algorithm which brought me to the video through recommended list but that one gesture at the end by Vishy sir filled me with such warm emotions about the greatness of that man and the game itself. Most of us youngsters cannot deny that in this grief stricken period of lockdown where comedians were all the rage, they were also the reason that we did come back to our long forgotten game but the fact that I fell more and more in love with this game and all the people involved in it is because of these small moments everywhere around the community which brings this game miles above shoulders of other games. Keep up with this humongous effort and you will have mine and the communities everlasting support.
Thank You
A fellow Chess player and Enthusiast
Blackhawk Watson
---
Respected IM Sagar Shah And Amruta Mokal,
First of all congratulations for reaching 500K subs on youtube, and I am very sure you will soon reach 1M as well due to the tremendous effort that you've put in your channel. I have been following you channel eversince I grew interest in chess in 2017, by the recommandation of my chess coach here.
Now, as a 16 yr old subscriber, i am sure i have not even watched 20% of your content, but still all those videos that i watched have helped me and MY CHESS COACH as well to improve in chess gradually, besides chess, your content also inspires to have confidence and a mature feeling while in OTB tourneys , mainly cuz of your OTB coverage that gives absolute feeling of a high level gameplay and builds the maturity within a player just by viewing the video, so a lot many thanks for that as well!!!!
Coming to telling about my favorite video, I have not a single doubt about it, here is the one and will also be:- https://www.youtube.com/watch?v=r7B12FclqA4 :- Why team india did not win the Batumi Olympiad?
WHY IS THIS MY FAVORITE? :- I will try to explain this in brief:- Back in 2018, I had just joined my coaching classes of chess and was rapidly improving as compared to my fellows, I was already a zone champion, but somehow, I was never able to reach nationals, it was third consecutive year I was playing KHEL-MAHA-KHUMBH ( The greatest sport event in my state- GUJ ) and still I could not succeed, Now despite of doing exceedingly well in Zonals, I always was on backfoot in state level tourneys. In 2018, it hurt me very hard, I believed I was on my rock bottom, my coach did use to say that I should do more prep to clear it, But I knew that was not the case, Now after I couldnot make it. Around that time , I was following this tournament of FIDE OLYMPIAD full-hard-on, and probably it was for first time i grew such interest in following a "tournament" as a whole mainly cuz of your super cool coverage of scenes. With this came hopes and that feeling of "we-should-win" in this sport, and like I was very strongly hoping for team india to win and more cuz I lost my part. When I heard team india did not score any medal in olympiad despite of being one of the strongest, I was pretty disappointed and went more hopeless about continuing chess or anything in general. Now when I was watching this, for the first time, I did found it quite boring/vague, but I gave it a some couple of views in later months, wherein, I thought from their perspective and tried to grasp what kind of journey they have past, now when listening carefully I got to know of how the top players handled failure, its not like i had no idea of it before, but it is just that this video made my vision over failure and improvement by like 100x , Further , I recommanded this to my coach to watch it, and and even he got a lot benefit from it especially from GM RB Ramesh's monologue, on what his role was thourghout and how he picked out the errors in the team and aspects which lead to this. Later, me and my coach made a system of apporach to such failures and improvement and accepting mistakes WHICH WAS A HUGE TURN AROUND IN MY PREP SYSTEM, later, I went on to win two trophy's in district events and also scored a good score in NATIONAL team A selection, The most significant achievement of mine was winning prize of 3500 ruppee for "3rd best unrated player" in 1ST GUJ OPEN, in october 2018 itself. Just to give you an insight, I scored 1.5/5 in first 5 rounds and 5/5 in next 5 rounds with an overall score of 6.5/10, and the main part of my motivation, not only for chess, had been this video since then :)
Its a bit too long, but even not for giveaway, you should give it a shot. I tried my best to pass-on my feelings.
Regards,
Kahan Desai.
---
Hi Sagar Sir, though improving chess with the comedians is the first video I have watched as far as I remember, for me my favorite one will be " Fighting Cancer with Chess" because by that point of time I started to feel so familiar with the whole chess community and when Samay and Nishta didi were playing against vidit I didn't feel like i was watching a stream, it was like i am watching them play on board in front of me. And coming to the story of Nishta di, what a story. Whatever life she lived before the cancer it's the dream life of every IIT aspirant, doing well in college, internship abroad, enjoying college life to the best, getting a placement with a good package. Everything in life was perfect, but all of a sudden the cancer news changed everything, but how she fought against the cancer was simply amazing. When we listen to such stories we simply start to introspect ourselves, when there are such amazing people out there fighting such huge odds what all reasons am I telling to myself to run away from problems. Losing such beautiful hair, having such a huge cut on belly all these are so painful, but the way di handled it is so amazing. She didn't try to hide them, she started showing it to the world, they are no longer her weaknesses, they are a sign of bravery which made her look much more beautiful. But of all those pictures I liked those 3 pictures on the thumbnail the most and the middle one with Di showing the V symbol is my favorite.
Thank you Sagar sir for introducing such an amazing person and her amazing journey and the important part chess played in her life.
Yours thankfully
Gayatri Sai Pranav
---
SAGAR SAGAR SAGAR, firstly, I must hand it to you for taking Indian chess to all corners of the country. Its because of you that chess is 'available' (sorry I couldn't find a better word) to anyone who seeks it in India.
Now, coming to the part where I have to tell which video on CBI I liked the most. To be honest, this question in itself is like me asking a chess player on which is the best move of all time he has ever made in his chess carrier. In simple words, it's hard to choose a single video. There are so many videos I like. Still, I'll answer your question. Also, what I answer will be coming from my heart and soul and what I truly feel about it.
My most favorite video on your channel, Infact INDIA'S chess channel, is : The streams that made online olympiad 2020 special | 2 min video!
The reason is it enlightens the part that our community(includes everyone) played in grabbing the gold medal for India. When I saw that video, idk why just tears of happiness and pride fell from my eyes. It includes every single person that played their role to the very best of their capabilities. It's just like a time-lapse of the the olympiad. Everything that happened is what makes the channel what it is today. That is what it covers. From that video, it is evident and remarkable that so many people contributed to INDIA'S victory in the online chess olympiad. We didn't gave up to the very end and kept our belief. Watching that video is I think enough to see that our power transcended many boundaries. Also, the song used in that video is just simply awesome. I can simply say that the video is just perfect in all aspects.
I am a student preparing for IIT.
P. S. My English is not that good and I am just learning it so please forgive me if I used a word I shouldn't have used.
Thanks for everything.
Kaustubh sharma
---
Hey Chessbase team,
My heartiest congratulations to your recent achievement of 500k subscribers on YouTube and I wish you many more. Your streams and videos have been like a bundle of joy during this lockdown amidst all the gloom. During these few months I have learned a hell lot about this beautiful game called chess and all that goes on the board without saying, I have celebrated wins of indian team like a madman in a game apart from cricket, I have known the Grandmasters like my buddies and hung out with them everyday and most importantly I have known Mr. Sagar Shah who has taught me the meaning of 'honest effort'.
This mail is not for the giveaway but just to say a big 'THANK YOU' for all your honest efforts till now that you have put for the expansion of this game. When I saw the journey of the channel on today's stream it made me a bit emotional. Because being an aspirant of some of the most competitive exams of this country has its own toll and specially if it takes more time than what you expected. Today in the stream when I saw you saying that some of the initial interviews of some great players had few thousand views only, the situation seemed familiar to me. But one thing that didn't stop even after such poor viewership was more such interviews. The honest effort you have been putting in and the diligence and passion I see in those efforts is inspiring.
Now I know one thing for sure is that if you keep putting honest efforts in something you want to pursue because you love it so much without any greed of the result or anything, a 'Samay' will come connecting the dots so perfectly for you that you will achieve more than you ever imagined. I am going to live by this rule for rest of my life and so, Thank you for that once again. I hope to meet you some day and tell you that this advice actually worked. Till then keep posting such amazing stuff because you indeed have touched lives of people in the most enriching and beautiful way. Also if I had to choose a stream just to let you know like a KBC contestant chooses answers even after resigning it would definitely be the Chess olympiad finale. Because I had a better understanding of the game while seeing it and also for the raw emotions it carried at the end.
Do give my regards and a thank you to all the GM's and Samay too for being a part of this. Wishing you all the happiness and good luck my words can carry for the years ahead.
Your Sincerely,
Just turned 1000 rated player
Siddharth Gupta
---
Dear Team,
First of all a very hearty congratulations on reaching the 500k subscribers landmark. It is very difficult for me to comment on something when the results speak for themselves. Being one of the humble subscribers, I can only sit and enjoy the videos that are being uploaded. And when I watch those videos, I inevitably awe at the amount of efforts that are put in and the immeasurable pain that is taken to create the videos that are purely a delight to watch. Keeping these things in mind, it is very difficult to pin point a single favourite video. Nevertheless, I shall not hesitate to appreciate the streaming videos of both the Finals and Semi Finals of Online Olympiad 2020. And the reason for the same is pretty obvious - The Pride, Honour & Glory at stake during the event, the performance by the Indian Team, the live viewership it attracted, the great commentary team & last but not the least the exciting climax!! Hope this sets a trend for the beginning of a new Chess era!! May the Chessbase India Team achieve many more new milestones!!
Best Regards,
B. Badrinarayan
Epilogue
Over 400 emails have been received for us reaching 500,000 subscribers. We just want to thank each one of you for supporting us on this journey. Although we could only publish 10% of the emails in this article, we have compiled all the emails in the PDF given below. Each of the emails is special for us and will remain a wonderful memory. Thank you all.
All those who haven't won the t-shirt, but would still like to get a customized ChessBase India t-shirt with their name on the back, can do so from here:
---