ChessBase India is 7 years old!
ChessBase India turned 7 years old on 18th of January 2023. The little baby is growing up pretty quickly. In this article, the CEO and co-founder of ChessBase India, IM Sagar Shah writes about the work done by the ChessBase India team in the last 365 days. The grind to power chess in India is real and just to give you a couple of quick examples - ChessBase India published a total of 3822 videos in last 365 days which works out to an average of 10.4 videos per day! 1000 articles were written on the newspage and more than Rs.15 lakh have been given to various chess players via HelpChess. Read on to know more:
They say every once in a while you should lay back and look at the work you have done! It helps you to understand where things could be improved, but more importantly it takes you beyond the feeling of living your life day by day. When you accumulate the work that an entire team has done in a year, it reinforces within you the feeling of what consistent work can achieve. It makes you look at your daily work as a part of the bigger picture.
Well, I think there is no better day than 18th of January each year to look back at all the things we have achieved! This is the day when ChessBase India was incorporated as a Private Limited company back in 2016. And today we are proud to say that this little endeavour to power chess in India and make it the most popular sport in the country has lasted for 7 years! Each year I try to write an article on this day and here are a few that I have written in the past - when ChessBase India turned two years, three years, five years, six years. I took out some time from my schedule on the 18th and 19th of January (Thank you Wijk Aan Zee for having a rest day) and just looked back on the things that we did in 2022 and how we tried to pursue aggressively our vision of "Powering Chess in India."
ChessBase India YouTube channel hits 1 million subscribers
The ChessBase India YouTube channel gained 260 million views in the last year (18th Jan 2022 to 17th Jan 2023) and from 774,000 subscribers we moved to 1.07 million subs. I think we could have done better on the subscriber count, but with the quantum of content we publish, we are not the favourite channel of YouTube's algorithm! What made 2022 extremely special is the fact that we crossed 1 million subscribers. It's a big achievement for us. It feels like a seed that was sown in the soil has not just grown into a beautiful tall tree, but also has started bearing fruit.
How many videos did we publish in the past one year? ChessBase India channel published a total of 2827 videos (2456 videos, 252 livestreams and 119 shorts). Hindi ChessBase India published 462 videos in the last one year (350 videos, 104 livestreams and 8 shorts). We had 531 videos on ChessBase India clips channel and 1 video each on ChessBase India Gujarati and ChessBase India Marathi (newly launched channels). This makes it a total of 3822 videos published by the ChessBase India team in 365 days. An average of 10.4 videos a day!
YouTube has been one of the most important resources for us to popularize the sport and reach more people. ChessBase India became the 5th chess channel on YouTube to cross 1 million subscribers (after Agadmator, Gothamchess, Hikaru Nakamura and Chess Talk).
A small note: While many are aware of our presence on YouTube, we must mention that our Facebook page is quite huge as well with over 900,000 followers.
ChessBase India coverage:
The YouTube channel, Facebook as well as Instagram page are important avenues for video related content of ChessBase India. But did you know ChessBase India initially disemminated chess news only through its newspage. The ChessBase India newspage covers just about every important event in which an Indian is playing. Sometimes we even cover tournaments where Indians are not playing, although such a scenario of a tournament without an Indian player is becoming quite rare these days! The Candidates 2022 was a good example of that. The ChessBase India newspage published a total of 1000 articles in the past one year! That's nearly 3 articles a day for a year.
The following are the tournaments where we had one or more reporters doing the coverage from the venue:
1. National Championships 2022, Kanpur
2. PSPB Championships 2022, Mumbai
3. Guwahati GM 2022, Guwahati
4. Delhi GM 2022, Delhi
5. Gujarat GM 2022, Ahmedabad
6. Nationals under-12, Mandya
7. Nationals under-10, Jammu
8. National Rapid and Blitz, Nashik
9. Maharashtra GM 2022, Pune
10. Torch Relay tournament, Delhi
11. Piestany Open 2022, Slovakia
12. ChessBase India Originals Rapid, Mumbai
13. ChessBase India Originals Death Match 1.0
14. Abu Dhabi Masters 2022, Abu Dhabi
15. Dubai Open 2022, Dubai
16. WACA celebrations, Bangalore
17. National Boxing Championships 2022, Ahmedabad
18. DreamHack Rapid and Blitz, Hyderabad
19. Comedians Over The Board (COTB), Hyderabad
20. Death Match 2.0, Hyderabad
21. Asian Continental 2022, Delhi
22. Tata Steel Chess India Rapid and Blitz, Kolkata
23. World Rapid and Blitz 2022, Almaty, Kazakhstan
24. Nationals under-9, 2022-23, Indore
25. Bishan Singhji Memorial 2022, Hyderabad
26. GRT Rapid and Blitz Rating Open
27. Olympiad Curtain Raiser Rapid Rating Open
28. 2nd and 3rd DD-DBCAA Rating Open
29. National Under 14, Ahmedabad
30. National Schools, Bhubaneswar
31. KIIT GM 2022, Bhubaneshwar
32. Sarath City mall Giant Chess 2022
33. Bikaner GM 2022, Bikaner
34. Ekagra Open 2022, Hyderabad
The following are the events where we did LIVE commentary. This could be from our ChessBase India studio (which is my work room!) or from the venue:
1. Charity Cup, Champions Chess Tour
2. Oslo esports Cup 2022, Champions Chess Tour
3. FIDE Grand Prix 2022
4. Chessable Masters 2022, Champions Chess Tour
5. Superbet Rapid and Blitz 2022
6. Norway Chess 2022
7. FIDE Candidates 2022
8. FTX Road to Miami 2022, Champions Chess Tour
9. ChessBase India Originals Death Match 1.0
10. Chess Olympiad 2022
11. FTX Crypto Cup, Champions Chess Tour
12. Generations Cup 2022, Champions Chess Tour
13. DreamHack Rapid and Blitz 2022
14. ChessBase India Originals Death Match 2.0
15. Champions Chess Tour Finals
16. FIDE World Teams 2022
17. Tata Steel Chess India Rapid and Blitz 2022
18. Tata Steel Chess 2022 as well as 2023
ChessBase India Originals Death Match 1.0 and 2.0
We have always felt that chess can be made into a spectator friendly sport. While this was quite apparent in our streams with thousands of people following it, a natural question to ask was how would it fare if we held a chess event on ground. Would people be interested to visit it? 2022 was the year when we decided to test this hypothesis. We organized the first ever ChessBase India Originals Death Match at the Phoenix Marketcity mall in Mumbai.
In order to make chess more spectator friendly you have to make certain arrangements. And we were ready to do all of them. We designed the stage like a boxing ring, we got big LED screens for people to watch, there were headphones with commentary to understand what exactly was happening so you can enjoy the thrill without disturbing the players.
ChessBase India Chess Club
There are very few place across the country where a chess lover can simply come and play chess! We wanted to start a chess club in Mumbai which would be free and open to all. This we managed to do with the help of Phoenix Marketcity mall in Kurla, Mumbai. In the middle of a busy spot in the mall, every Saturday 50 tables and 100 chairs are setup for people to come and play chess. We started on 19th March 2022 and since then we haven't skipped even a single Saturday! This means that the Chess Club has been ON for 44 Saturdays now!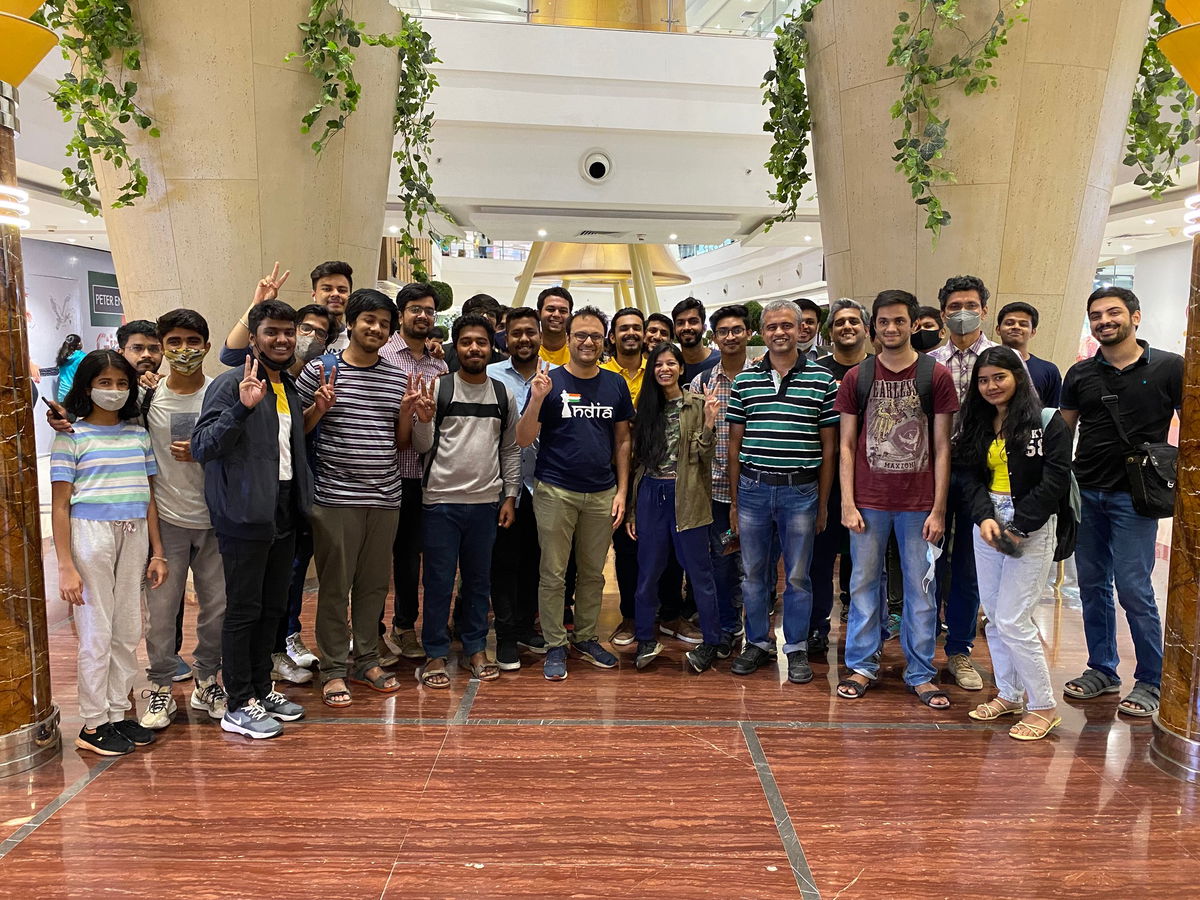 In order to ensure that the players at the club keep improving, we have introduced the 4th Saturday ChessBase India Chess Club Prize money tournaments. It has a prize fund of Rs.10,000 and it provides free entry to all those who have attended the club on first three Saturdays! Until now we have completed three tournaments in the months of October, November and December.
ChessPa in Chess Adventure Park
When Amruta Mokal (co-founder of ChessBase India) wanted to order a fun book for her 3-year-old nephew to learn chess, she couldn't find an appropriate gifting option. That's when an idea came to her to make a children's chess book which would be interesting for young kids to get acquainted with the sport. That's how the idea was born and she began working on it with her childhood friend Ketki Kulkarni. They started on 14th of February 2022 and the book was launched on 14th of November 2022! It took 9 months to complete the project and we think it is an important contribution towards the chess literature of chess! It is also the first ever book published by ChessBase India.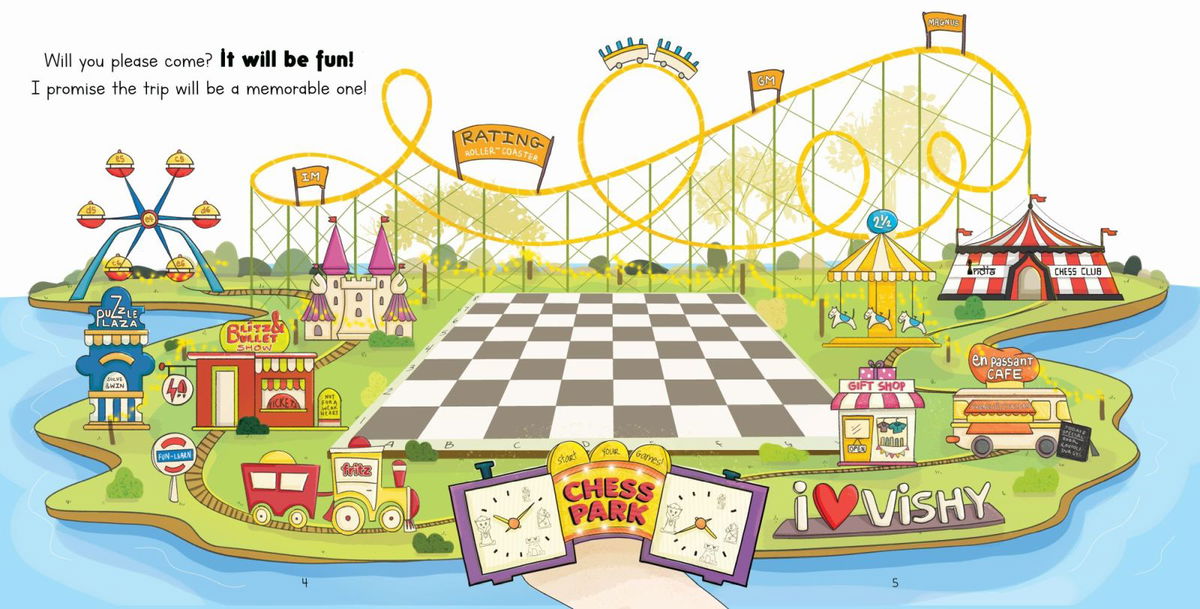 Launch of HelpChess website
ChessBase India has always believed in giving back to the chess community. The HelpChess website was a step in this direction. There are so many talents in Indian chess in need of funds and there are many people who would like to help them. With HelpChess Foundation we had created the bridge between these two entities. Maintaining transparency and ensuring that every penny of donor's money is appropriately spent is something that we truly believe in and we work really hard for the same. To carry out the work related to supporting chess players we have an entity called HelpChess Foundation which is registered as a Charitable Trust. We are also Section 12A compliant under the Income Tax act and 80G registered. 12A ensures that we have tax relief because are not making any income here - all the money collected is being used to power chess in India. And 80G ensures that all the people who contribute to HelpChess Foundation get tax benefits. You can read about the 80G section here. If your dream has always been to support young and talented players, then having the 80G benefit makes it even better as you can effectively plan your tax.
Earlier people would contribute to our HelpChess Foundation bank account. But that would mean that we had to have mail exchanges. This is when we decided to build the website and take our efforts to the next level. The HelpChess website lets you donate by clicking a button - you can be a believer (any amount of donation above Rs.100) or you can be a Big Believer and contribute Rs.50,000 or above.
Since the day the website was launched on 22nd of September 2022 we have collected Rs. 8,26,340 just through the website. The details of this entire amount will be given in a separate article that I am working on. But apart from this we also have several scholarships that are in progress. The total amount that we have disbursed to chess players in the last 9.5 months (i.e from 1st of April 2022) is Rs.15,04,630. HelpChess has already supported over 30 chess players and we often ensure that dedicated players receive not just one time support but a regular one. With HelpChess our aim is that real talent in chess must not suffer because of lack of funds. We started small in the year 2018. But thanks to so many people believing in us, we are able to make a difference.
ChessBase India Hindi hit 100,000 subscribers on YouTube
One of the main aims of ChessBase India is to spread chess in all parts of the country. There are regions which do not understand English. Hence, we wanted to have different mediums where chess knowledge and information is disseminated. We started with Hindi ChessBase India and we are proud to say that on 3rd of August 2022, we hit 100,000 subscribers on Hindi ChessBase India.
ChessRanga - the ChessBase India Academy
The idea of the ChessBase India Academy stemmed from the fact that we have so much of instructional content on the ChessBase India YouTube channel. How can we organize it in a way that people can extract maximum benefit from it? That is how we went about building this platform. We want high quality learning and education to be easily accessible to everyone out there. If you want to learn the rules of chess just go to How to Play Chess - Level 1, and it will take you through the entire basics of chess. Move to the next level with How to play chess - level 2.
We are going to work on the ChessRanga platform in the year 2023 and ensure that if you are a chess player who is keen on improving at chess, you get the best possible resources in your hand.
The Chess Olympiad 2022 in Chennai
The Chess Olympiad was a massive event for India. One of the biggest in the history. It was a phenomenal achievement on the part of AICF and Tamil Nadu Government to bring this tournament to our country. We, at ChessBase India, of course wanted to be a part of this entire event. We were one of the official broadcasters of the tournament. The tournament was broadcast on the ChessBase India channel and it reached millions of people.
India won a bronze medal in the open section and a bronze medal in the women section. Besides that we won the Gaprindashvili Cup and we had Gukesh, Nihal Sarin, Praggnanandhaa, Arjun Erigaisi, R. Vaishali, Tania Sachdev, Divya Deshmukh winning individual medals. What a wonderful event this was.
India's Got Chess Talent
On 28th of January 2022, my 32nd birthday I announced that we would be doing India's Got Chess Talent program. My hope was that we would get some applications from chess players all across India who want to improve at chess. I will filter them and then top trainers of the country will guide them. GMs Debashis Das, Shyam Sundar, Swapnil Dhopade and Swayams Mishra, 4 of India's finest chess trainers, agreed to train the participants who were selected. It was a simple idea, but the execution became tough when we realized that we received over 700 applications. It took us quite some time to go through the entire list. But we eventually did it and 4 teams were created with 8 players in each team.
Each of the trainers had a session with their students. This was broadcast on our YouTube channel so that you have an idea as to how a top trainer teaches his students. We also had made a Whatsapp group for the players to be in touch with their trainers. It was quite a wonderful experience for the 32 players who were selected. In the end GM Shyam Sundar's team "Wings of Fire" emerged victorious. We hope that in the year 2023 we can launch the second edition of India's Got Chess Talent and make it even bigger.
Getting serious about Heart Rate
In order to get chess more spectator friendly, it is important to get more elements in the broadcast. One of the things that many people had been tinkering with in the past in the heart rate monitoring. ChessBase India made massive strides in this direction in 2022. We had the heart rate monitoring death match 1.0 and 2.0 and it was extremely enjoyable for the viewers. We, also worked extremely hard, to ensure the heart rates of all 10 players at the Tata Steel Chess India 2022 was captured and shown to the viewers.
107 heart beats per minute for Anish and 130 for Vidit! Death Match 1.0 in Mumbai
Hoodies, Zippers and Sweatshirts, Chess set
The ChessBase India t-shirt is something that has become very popular over the years.
People loved the quality and had been asking us to launch hoodies, sweatshirts and zippers in the shop. This is what we managed to do in 2022. One thing that we want to ensure when it comes to clothing is that you get the best quality material to wear which would make you feel comfortable in any environment, especially when playing chess.
Check out these new products in our shop
Launch of ChessBase India Gujarati and Marathi
To ensure that authentic and good quality chess knowledge and information reaches all parts of the country we have launched two new channels - ChessBase India Marathi and ChessBase India Gujrathi on 22nd of December 2022. We believe language should not be a barrier to learn this beautiful game of chess! In future we hope to create more channels like ChessBase India Bangla, Kannada, Tamil, Telugu, Malyalam and more.
The Khelo Chess Initiative by Hindi ChessBase India
Niklesh Jain, the head of ChessBase India Hindi, came up with the idea of Khelo Chess Initiative. His idea is to make sure chess is spread to more people in the Hindi speaking regions of India. For this he plans to organize tournaments, do simuls, give lectures. He already has done a successful Khelo Chess initiative at the Sanskaar Valley school in Bhopal.
Article by Arvind Subramanian
Very few articles have been written by other media houses on the work that has been done by ChessBase India. And that is why whenever someone writes about us, it is extremely special. And when the writer is someone as meticulous and learned as Arvind Subramanian, the former Chief Economic Advisor to the Government of India, it becomes even more special.
ChessBase India newsletter
We always wanted to do a weekly newsletter at ChessBase India. But every time we began, there would be certain roadblocks and we would not be able to continue with the same consistency. However, this time we have already completed 17 editions of the newsletter that is being sent to our readers every Saturday. And we are confident that this trend will continue in 2023 as well. Do consider signing up to the ChessBase India newsletter by clicking on the link below.
The Magnus Carlsen interview
The ChessBase India team
ChessBase India has reached where it has because of individuals who believe in the vision of powering chess in India. Each one of us is motivated, we love chess and we want to make a difference. We do not all work from the same place, we do not have fixed working hours, but each one is self motivated and wants to make a difference. I would say each member of ChessBase India brings so much to the table.
Supriya Bhat, the backbone of ChessBase India
No formal job title describes Supriya! She is the backbone of ChessBase India operations. She has been working at ChessBase India for over 5 years now and ensures that everything works smoothly in the organization. She was the person in charge for the Death Match 1.0 (event organizer), she ensures that the backend of ChessBase India with regards to our e-commerce business is functioning smoothly (operations role), ask her about the HelpChess accounts and she knows exactly the amount we have spent in the last year (accounts role). She is touch with almost all of the team members and ensures that their queries are settled (an HR role) and she also manages to find the time to stay in touch with the customers of ChessBase India (customer service role). Supriya's main qualities are her willingness to learn new things and ensure that ChessBase India sticks to the promises it has made to various stakeholders.
Niklesh Jain, the man who balances everything
You call Niklesh and you hear little Shreshtha running in the background. He tells me that he has to go for grocery shopping with Angela later in the evening and at night he taking his parents out for dinner. He is the ultimate family man! In spite of all of those juggling acts, Niklesh almost without fail uploads one video a day to the Hindi ChessBase India YouTube channel and regularly writes articles on the ChessBase India Hindi newspage. He has single handedly runs the channel, newspage and social media channels of ChessBase India Hindi. He has been with ChessBase India since 2016 and has completed over 6 years.
Shahid Ahmed - Mr. Consistent
The first word that comes out of my mouth when I think about Shahid is his consistency. In the last 1 year Shahid has almost single handedly run the ChessBase India newspage, writing a massive 857 articles in 365 days! He is an encyclopaedia when it comes to facts about Indian chess players. Whenever I have any doubt about some factual details, Shahid is the first person I turn to. In which tournament did he achieve his first GM norm, would be my question and Shahid would send me the answer along with the link to his article or chess-results! He also regularly edits videos and his ability to find exciting chess moments in any tournament, be it world class or a local one, is quite hard to replicate.
Shashwat Mishra - nothing is impossible guy!
ChessBase India is essentially a media company. We have used our writing abilities, story telling, video making skills to make chess reach more people in many interesting ways. However, ChessBase India has never been recognized as a tech company. Shashwat Mishra, the phenomenal programmer from Indore, Madhya Pradesh, aims to change that! Since he has joined ChessBase India, in November 2021, we have already made very steady strides in this direction. We have launched the HelpChess website, we already have the beta version of ChessRanga up and running and he was the mastermind behind the heart-rate being shown as a part of Lichess board during the Tata Steel Chess India. 2023 will bring in more tech innovations from ChessBase India and we are pretty sure about that.
Aditya Sur Roy - Always on the Go!
When I asked Aditya Sur Roy, what does he want to be known as at ChessBase India, he said "Creator!" And the man is a perfect example of what a creator is! We met Aditya for the first time at the World Championship Match between Carlsen and Nepo in Dubai. He was in UAE and was looking for a job. Instead of giving us his resume, he gave us a video of Magnus Carlsen celebrating after winning the World title. Amruta and I were in the press conference room and had missed this moment of Carlsen celebrating with his team. But Aditya was there with his keen sense, covering that moment for ChessBase India, even though he wasn't working for us! This was enough for us to know that Aditya would be a valuable asset to the ChessBase India team. Aditya joined us on 1st of February 2022 and in the last one year has travelled to more than 10 events across the country from the National Championships and Delhi GM where he covered top guns like Arjun Erigaisi and Gukesh to National under-10 where he has brought into limelight youngsters like Vivaan, Madhavendra, Charvi, Aditya is a bundle of energy. With him marrying his childhood friend Monalisa in December 2022, we can only expect Aditya to bring more joy to the viewers of ChessBase India in 2023 with his creations. Aditya also supported us in many other projects, the main ones being the revival of ChessBase India newsletter and India's Got Chess Talent.
Abhyudaya Ram - the short form content master
Abhyudaya Ram hails from a small town called Hassan in Karnataka. He joined ChessBase India while he was studying Engineering and used to make thumbnails initially. Very soon the viewers got used to his beautiful thumbnails on the YouTube channel. Once he completed his engineering, Abhyudaya made the bold move of joining ChessBase India full time to pursue his passion in video making and editing. I call Abhyudaya the man who makes chess look classy! His video trailers, documentaries, vlog edits, photo creatives are so beautifully done, it just adds so much beauty to the sport. Now Abhyudaya has transitioned himself to become the champion of making short form content. His reels and shorts are raking in millions of views and is making chess reach so many more people. While I am extremely proud of that, my favourite work of Abhyudaya still remains the Chess Olympiad documentary where he worked for nearly a month to produce an absolute masterpiece.
Avathanshu Bhat, taking the customer service to another level
Imagine you have bought a ChessBase software from ChessBase India and somehow it is not working. This can be quite a terrible situation to be in. You have paid the money, you have received the product, but now you don't know how to use it. In desperation, you write a mail or call ChessBase India customer service team. You hope that someone will save you from the terrible situation that you are in. In comes Avathanshu Bhat, the 17-year-old super hero, armed with his understanding of computers, RAM, processors, ChessBase softwares and so much more! He will patiently explain to you everything that you need to know in order to ensure that your money is well spent on the ChessBase softwares. I still can't believe that Avathanshu is just 17 years old. He has taken the entire onus of solving technical problems of customers on his shoulders and does an absolutely admirable job. He is also a fantastic writer and often writes stuff that helps chess move in the right direction in the country.
Himank Ghosh, the boy with a flair for writing
Himank Ghosh is a recent addition to the team of content creators at ChessBase India. He joined in the team for social media work. But very soon I started asking Himank if he could transcribe articles. Then I asked him if he could do interviews, then I asked him if he could edit articles! Whatever was thrown at the youngster, he quickly learnt it and ensured that his output was of top notch quality. The passion and understanding of chess that he brings to ChessBase India is very refreshing. At the same time he is always ready to take on new responsibilities.
Yaseen Shaikh, shoring up the backend
ChessBase India has a huge online shop with over 800 products. Some products are downloadables where serial keys and setup files have to be sent, some products are hard products which need to be packed and shipped. The responsibility of ensuring all the people receive their products on time falls on the shoulders of Yaseen. If a book is damaged, if a courier is stuck, if a chess piece is broken in transit, Yaseen decides on how to handle all of these issues. From being an absolute beginner in communicating with customers to now conversing with them in English or Hindi in a fluent manner, Yassen has come a long way. He makes sure that all the customers of ChessBase India are satisfied and mind you, it is not an easy job. In the last 365 days, 15000+ orders were placced in the ChessBase India shop!
Satanick Mukhuty, Problemist at ChessBase India
If you follow ChessBase India on any of the social media platforms - be it Facebook, Instagram or Twitter, you will be greeted to a position for the day every morning. This is no AI producing content for us! There is an actual human being who wakes up each morning, does his research, finds a beautiful position, quicks it a witty caption and makes you rattle your brains! That human being is our problemist Satanick Mukhuty. Out of the past 365 days, Satanick has posted a position on almost 330 days! Top players like Anish Giri, Judit Polgar and many others have a good time solving Satanick's positions.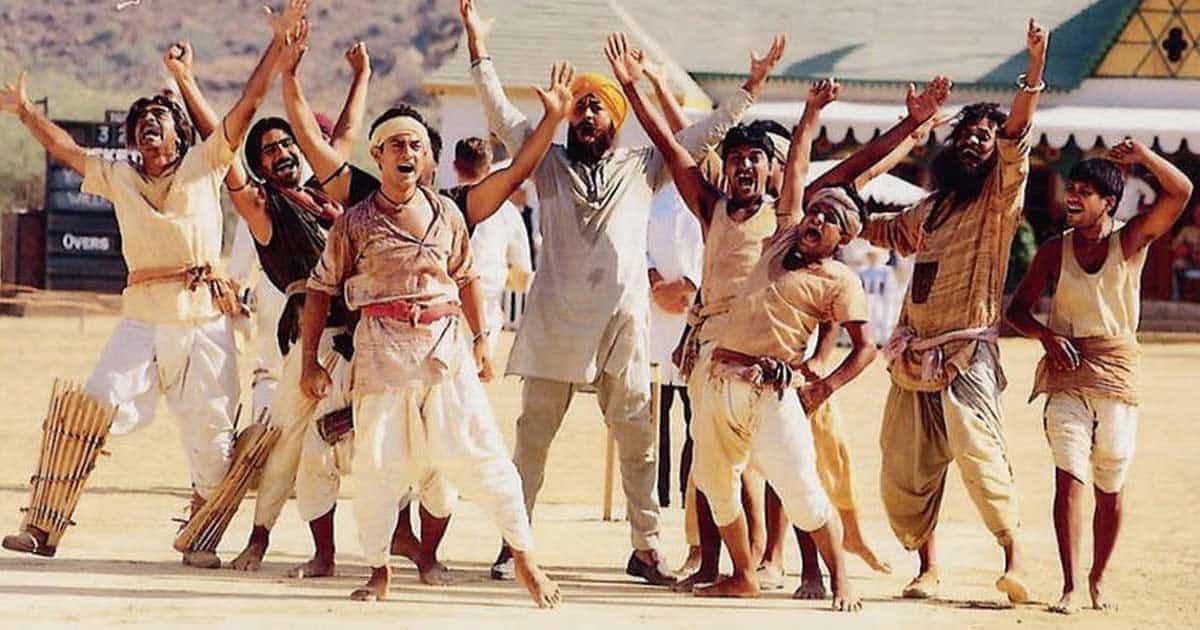 Special Thanks
We want to thank ChessBase for their continued support over all these years! That's Rainer Woisin, the CEO of ChessBase in Germany
---