ChessBase India is two years old today
18th January 2016 is the date when ChessBase India came into existence. It's been two years since ChessBase India has been powering chess in the country. Right from a thriving newspage, to bubbling social media, to online prize money tournaments, travel portal, calendar, ChessBase India is trying to provide all the services that help to improve the life of a chess player. In this article Sagar Shah, co-founder of ChessBase India tells the story of how this company came into existence and also we have a contest for you to win premium quality recently launched ChessBase India t-shirts.
In 2013 the World Championship match between Anand and Carlsen took place in the Grand Hyatt in Chennai. I was there in the city for the entire duration of the match, because of a parallel open tournament being played. However, I went to the Match on only one day. It was the fateful fifth game which Anand lost. I was about to leave the tournament hall when my good friend Niklesh Jain told me about Frederic Friedel just entering the hotel. "That's Frederic Friedel and he is the co-founder and editor-in-chief of ChessBase." I went up to Frederic and told him about the chess blog I maintained. Frederic in his typical mischevious way asked me - "What's your rating?" I replied - 2372. "Well, then you are smart enough to remember my mail address! Write to me if you have some new content and we will try to publish it on our newspage."
I went back home and mailed all my analysis related to the World Championship to Frederic, but there was no response. Perhaps it's not up to the mark, I thought to myself. The World Championship passed, I went to Kolkata. Performed miserably and from there came to Jalgaon to help Thejkumar for the National Premier 2013. Along with being a second I used my time to report on the event. I wrote round by round reports on my blog and was surprised that ChessBase picked one of them and published it! I remember it being one of the happiest days in my life. From maintaining a small blog I had become a journalist whose article was being read by people all around the world. That was the start of a journey after which I wrote more than 300 articles for the ChessBase newspage.
In a way, I became the single point of contact in India for anything that was to be published on ChessBase. Whenever I went to events, people would praise me for the work I was doing, but at the same time complain about the expensive ChessBase products which they could not afford. ChessBase products are quintessential for an improving chess player. Right from a beginner who is taking his initial steps in chess to World Champion Magnus Carlsen, everyone uses ChessBase products. And not getting them at an affordable price hampers the progress of the entire nation. In 2015 I went to Hamburg to meet the CEO of ChessBase Mr. Rainer Woisin. I told him about the dire need of ChessBase requiring to reduce the prices of its products so that Indian could buy it. In an extremely magnanimous gesture, Rainer agreed to it and slashed the prices by a huge margin making it affordable for Indians.
The products were now available at 60% discount, but everything had to be started here from scratch. Amruta and I, being the co-founders of ChessBase India 64 squares Pvt. Ltd (the name of the company incorporated two years ago) decided that we should begin with a Facebook page. We started covering the news of all the Indian tournaments and Indian players on the ChessBase India Facebook page. I am proud to say that today the ChessBase India Facebook page is one of the most active social media chess pages throughout the world.
The ChessBase India team, which began with me and Amruta doing just about everything, has now expanded into a team of 14 individuals. We are a group of dedicated individuals who enjoy the process of working hard to promote Indian chess on a day to day basis. It truly is a representation of enjoying the journey without thinking about the destination. Here are some of the things that ChessBase India has done to power chess in the country:
Essential software at huge discounts:
ChessBase 14 costs 100 Euros on ChessBase International. This translates to Rs. 7800. On ChessBase India you get it for Rs.3538 (including 18% GST). To add to it we give each and every customer of ours priority service and ensure that they get all the support to use these softwares in the best possible way. We know how powerful ChessBase softwares are and hence we want people to unlock their full potential.
A thriving newspage:
I have met so many people who have told me that their day begins by going to www.chessbase.in. The ChessBase India newspage is a high-quality resource to know all the happenings of Indian chess as well as Indian players who are playing in foreign countries. Thousands of people read our chess news on a daily basis. We also started with the Hindi newspage to cater to the crowd who cannot understand English. In these two years we have over 1,200 articles which roughly translates to nearly two substantial chess articles every day.
I realized the power of the newspage when we were able to collect funds for Bangladeshi player Ikramul Haq Siam for his operation in India. In a way the contributors who became aware of his plight saved his life by donating money towards the noble cause.
Uncovering talents:
We can proudly say that be it Praggnanandhaa, Nihal, Gukesh, Pranav, Raunak, Divya, Sahithi, Savitha Shri, Ilamparthi or any other talented youngster ChessBase India was the first to uncover their talent. So many young players are motivated by reading about these talents. It pushes them to do better. As Dr. Rajinikanth (father of Gukesh) says, "Anand is an idol for everyone, but Gukesh was inspired by Praggnanandhaa!"
Prize money Playchess online tournaments:
We have organized four online prize money blitz events in 2017 with 100+ players participating in all four of them. The prize money in the first one was Rs.35,000. It increased to 40,000 in the next, 50,000 and then 62,500. Players from all over India could sit at home and compete against some of the best players of the coutry. In the last SMCA online blitz, yhe average rating of first 14 players was more than that of the National Premier 2017! Adhiban, Sethuraman, Karthikeyan, Aravindh, S.L. Narayanan, Lalith, Gopal, just about every top Indian player has competed in our online events and won some prize money. We will make it even bigger in 2018.
ChessBase India Power:
We launched ChessBase India Power with the intention of easing the needs of all the chess players of our country. Right from selection of tournaments, to booking of tickets, to visa, to hotel accommodation and all the ancillary tasks which are important for you to play in events in India and abroad are done by us. ChessBase India Power is your personal travel manager.
ChessBase India calendar:
The ChessBase India calendar is in its nascent stages. But we aim to make it one of the best international calendars in the world that will have information of all the tournaments that are going to be held. It will be your go-to place to plan any tournaments in India and abroad.
ChessBase India Youtube Channel:
In four months we were able to rise from 600 subscribers to 5700! We are sure that by the year end we would be able to cross the 20,000 mark! our videos are high quality and interactive. So many people are able to learn from it without any cost. Recently I met an individual at the Delhi International 2018 who told me that he became a rated player by just watching the videos on ChessBase India Youtube Channel. Now that's change at the grassroot level!
Why is ChessBase India important for Indian chess:
We asked three people about the contribution of ChessBase India to Indian chess, and this is what they had to say:
Vishy Anand, Five-time World Champion
Padmini Rout, Current National Champion
Lalith Babu, Current National Champion
Powering Chess in India:
It's images like these that keep us going! Indian chess is booming. The kids want to learn chess, improve at it and make this sport into their career. When they make such a bold decision we never want them to feel they are alone. ChessBase India will walk with them throughout their chess journey. We will always stay true to our tag-line:
"ChessBase India - Powering Chess in India"
The ChessBase India two year contest:
The contest is very simple - All you have to do is tell us " Why do you love ChessBase India?" The best three answers will get the recently launched premium ChessBase India t-shirts as a prize. The contest is open only until the midnight on 18th of January.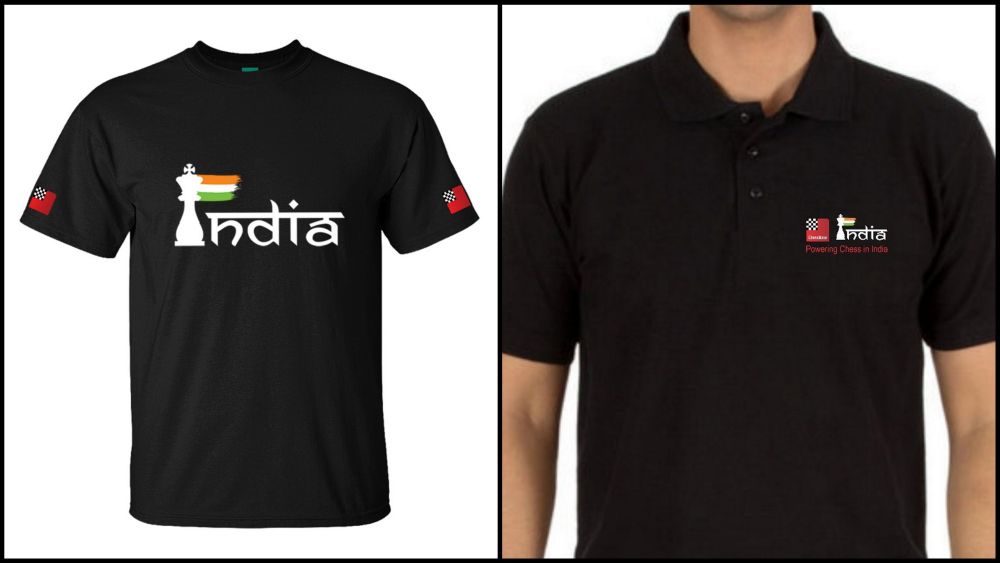 On a personal note:
For me nurturing ChessBase India is nothing short of bringing up a child. You leave all other things and give it the first priority. The reason is simple, we have been in chess for long to understand the things that are missing in the sport. And with ChessBase India, we want to plug in those holes. Currently, I have put my ambitions of becoming a GM on a hold (I hope to do it someday in the future) and we are also on a homeless, nomadic journey. For some, it might be taking a lot of risks, but for us, life couldn't be more beautiful! Thank you, ChessBase India! :)
---