The top seeds have a smooth sailing on the first day of Karnataka State Chess Championship
The Akshayakalpa Karnataka State Chess Championship started off yesterday at the Silicon City Academy of Secondary Education in Konanakunte, Bengaluru. As expected, the top seeds of the event registered easy victories in the first round against their less experienced opponents. Some of the encounters even lasted for less than twenty moves. The top seed of the event, WIM Isha Sharma, got the better of 11-year-old Akarsh S. Gowda in just fourteen moves; while Prachura P Padakannaya's opponent, Akshat Sharma, stuck to a lost position for three long hours. In this illustrated report Hinduja Reddy brings you the glimpses of first day's action from the venue.
The top-seeds WIM Isha Sharma and Prachura P.P. had smooth starts at the opening day of Akshayakalpa Karnataka State Open Chess Championship, organized by Innovators Chess Academy and hosted by Silicon City Secondary Education in Bengaluru here on Wednesday. WIM Isha Sharma dictated the terms from the word go and was not in the mood to give her opponent Akarsh S Gowda any chances. Isha stamped a smooth victory in less than fifteen moves to advance to the next round. Second-seed Prachura P.P outwitted Akshat Sharma in 39 moves to start his campaign on a rousing note.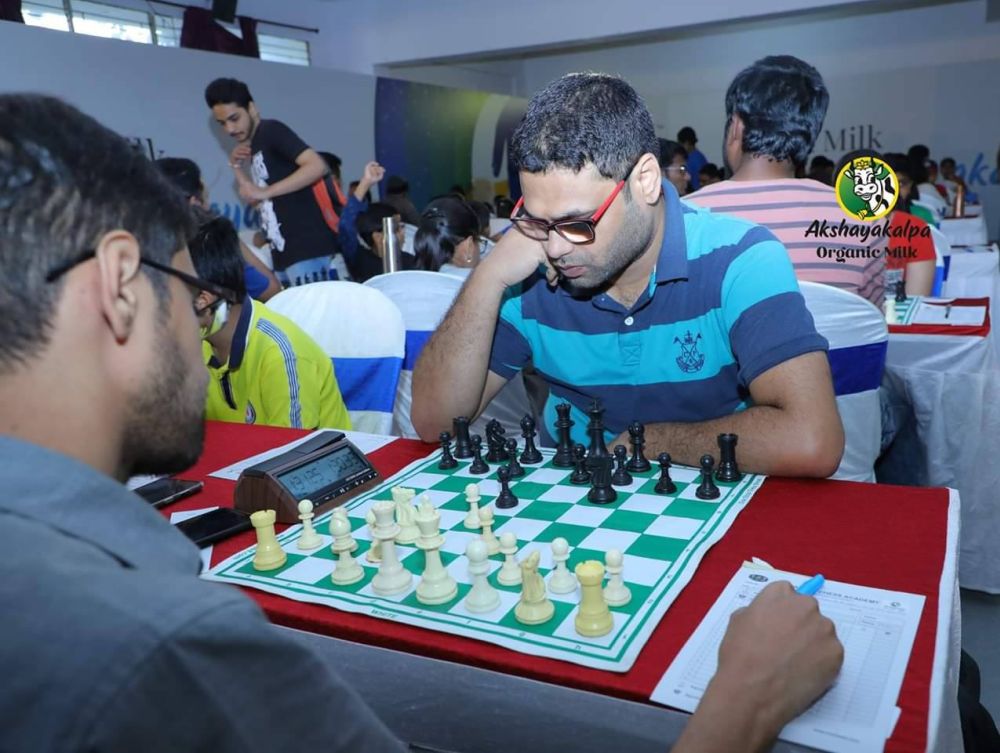 The five-day long FIDE rating championship, with a cash prize of 5 lakh rupees, is recognized by FIDE world chess association, All India Chess Federation and United Karnataka State Association. The top four finishers in this championship will represent Karnataka in National Premier Championship which is set to take place in December this year.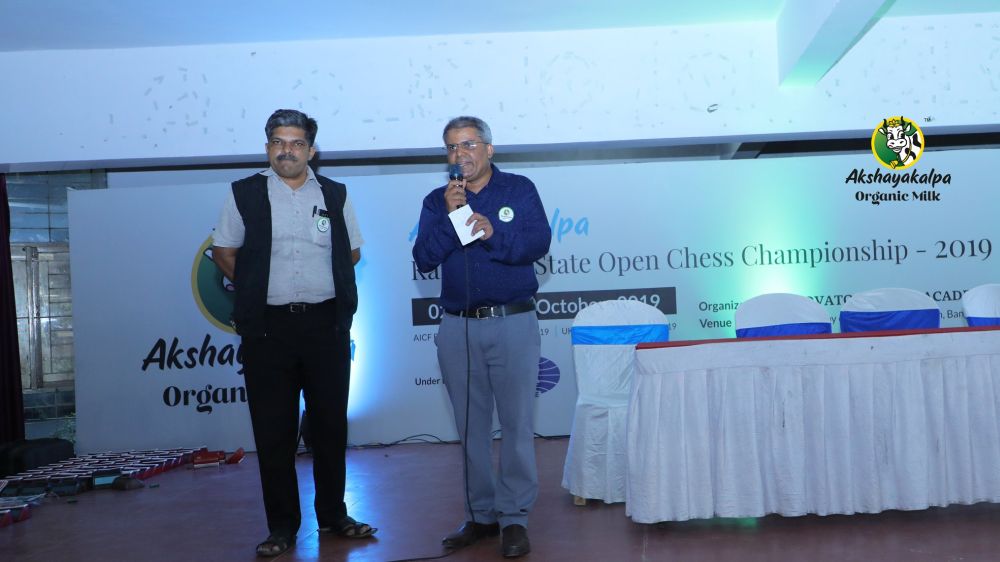 Video Gallery
More than 500 players are participating in the Akshayakalpa Karnataka State Open Chess Championship 2019. Get a glimpse of the action through these exciting clips!
Below are the day one highlights comprising of the inauguration and few interesting moments of round one:
Highlights comprising of the best and the interesting moments of round one:
Akshayakalpa Organic Milk's General Manager-Finance Mr. Tony Pinto talks about the Karnataka State Open Chess Championship 2019.
Arnav from Vidyashilp Academy talks about his love for the royal game.
Hear from Avyan Shah of Silveroaks International school why he loves to play chess and how Akshayakalpa Organic Milk helps him become a better chess player.
Dhanushkka. S of Orchids International School daughter of Srithar S talks about her chess journey with Akshayakalpa.
Results of round one
About author
Hinduja Reddy is a 24-year-old Chess Entrepreneur who lives in Bengaluru. She is a former National Women's B bronze medalist, chess writer, coach and co-founder of ChessMine events.

---