Daakshin and Anupam take sole lead at National under-11
Daakshin Arun of Tamil Nadu and Anupam M Sreekumar of Kerala emerged as the sole leader in the Open and Girls section respectively at the conclusion of round 6 of National under-11. Daakshin defeated the other leader of the round Rohith S, while Anupam defeated former National under-9 girls champion Sneha Halder. Both Daakshin and Anupam scored their victory comfortably and they are well on their way to the championship. Total 434 players including 265 in Open and 169 in Girls are taking part from over 25 different states across the country in the nation's capital Delhi. The tournament is organized by Delhi Chess Association from 15th - 23rd November 2019 at Indira Gandhi Sports Complex. Photo: IA Jitendra Choudhary
Daakshin Arun emerged as the sole leader in the Open
Starting out as the 28th seed, Daakshin Arun of Tamil Nadu scored another emphatic victory over state mate Rohith S in a game where evaluation fluctuated a lot, however it was Daakshin who capitalized on his opponent's mistake and gained some valuable pawns to score a victory.
Daakshin - Rohith
Top seed Arhan Chetan Anand of Karnataka scored a crushing victory over former National under-9 champion Ilamparthi A R, after the latter blundered an exchange early in the opening and there was no way for him to recover.
Anupam Sreekumar takes sole lead among the girls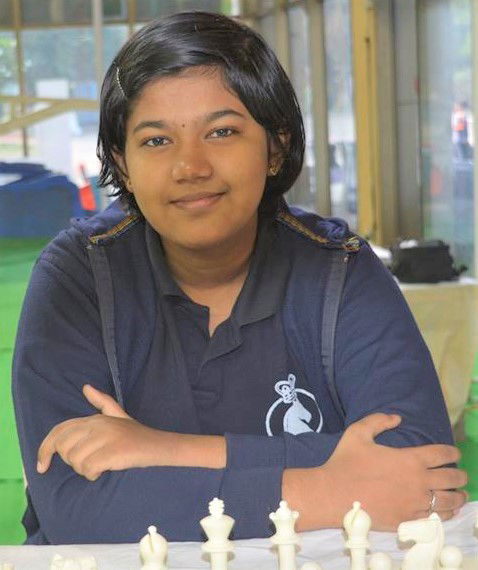 Top seed of the girls section, Kerala State champion Anupam M Sreekumar kept her cool, did not get surprised by her opponent Sneha Halder's strange 1...c6 response to her 1.Nf3. Eventually she got an entry with her major pieces after maneuvering her pieces for the best squares in the middlegame.
Anupam - Sneha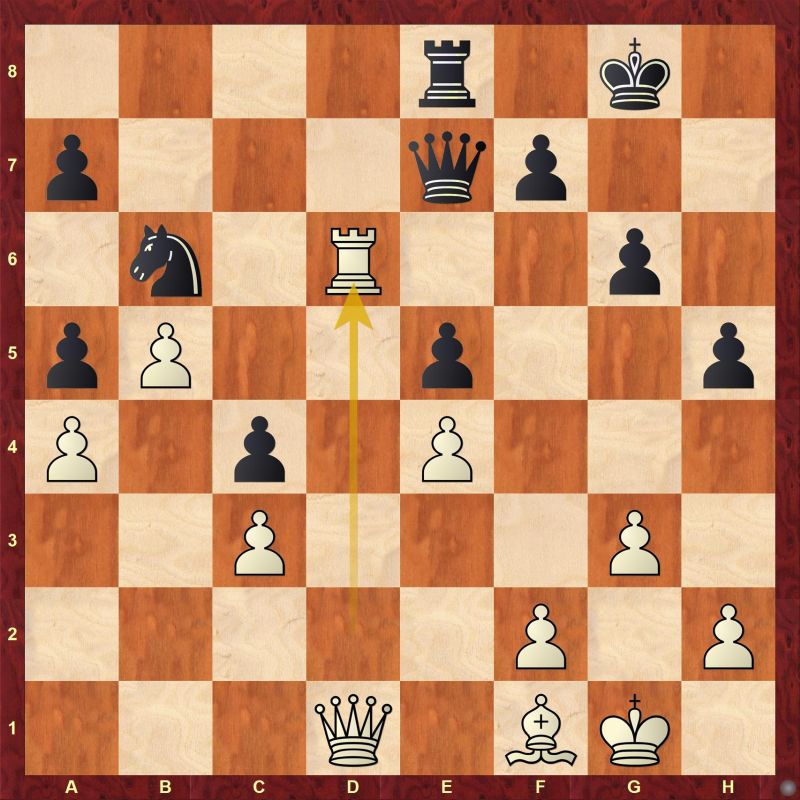 Second seed Mrittika Mallick of West Bengal scored a fine victory with the black pieces in just 29 moves over Anagha KGR of Karnataka.
Total 265 players in Open and 169 girls are taking part from over 25 different states across the country. The National under-11 Open and Girls is organized by Delhi Chess Association from 15th - 23th November 2019 at Indira Gandhi Sports Complex, New Delhi
Round 6 results in Open
Round 6 results in Girls
Round 7 pairings in Open
Round 7 pairings in Girls
---