MPL 42nd National Team Open and 20th National Team Women Chess Championship 2023 preview
The strongest nationals after the National Premier championship – the national team championship boast the participation of several grandmasters, IMs, WGMs and WIMs. The venue is Dr. Mahalingam College of Engineering & Technology, Pollachi whose founder Dr.N. Mahalingam was a former president of All India Chess Federation and Tamil Nadu State Chess Association for many years. The dates are from 10th to 16th February 2023. In the absence of the strong PSPB team in 2022, the Airports Authority of India won the title and the Railway Sports Promotion Board clinched the second and third places. But this year they are expected to face stiff resistance from the PSPB, Railways and also an all GMs team from Tamil Nadu. Photo: IA R Anantharam
Strong National Team Championships for Open and Women at Pollachi
Three former national champions and grandmasters, B Adhiban, Surya Sekhar Ganguly and Karthikeyan Murali, the highest rated player of the tournament (2626) are part of the Petroleum Sports Promotion team. The other two members are GMs Gopal G N and GM Vaibhav Suri.
The team has a whopping average of 2608, the only team having an average above 2600.
The AAI team is headed by Aravindh Chithambaram Vr, the first Indian ever to hold the crown of National champion in all three formats of chess.
The team also has grandmasters Abhimanyu Puranik, Sankalp Gupta and IM Harshavardhan G B in its rank. The average of the team is 2535.
The AAI team bagged a double in the last edition, when it won the women tournament also in Jalgoan, Maharashtra. PSPB were the runner-up and the Maharashtra A team finished third.
The third seeded Railways Sports Promotion Board (RSPB) A team having an average of 2514 comprises GM Swapnil Dhopade, GM Visakh N R, IM Aronyak Ghosh, GM Karthikeyan P and IM Vignesh N R. While one can count on the reliable Swapnil Dhopade, the brothers GM Visakh N R and the would-be GM Vignesh N R form a formidable combination. Both Aronyak and Karthikeyan are in good nick.
Another team with an average above 2500 rating is the B team from Tamil Nadu.
The host team is blended with youth and experience, as the 2013 national champion Akash G makes a comeback and the youngsters Iniyan P and Arjun Kalyan will offer stiff resistance to higher rated GMs.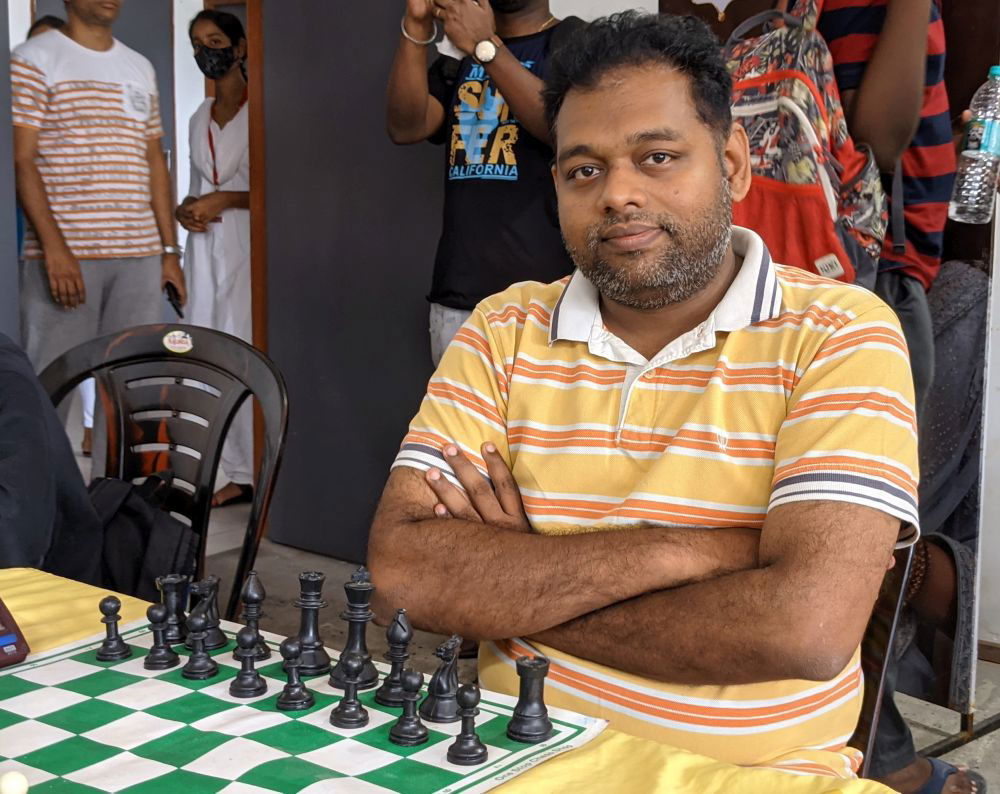 IM Sayantan Das, IM C R G Krishna and IM Arghyadip Das picked up themselves into the B team due to their splendid performance in the recent Inter Railway championship.
On the distaff side, PSPB is fielding an unassailable team with three IMs, one WGM and one WIM. Former Asian champion Padmini Rout has a rating of 2389, followed by the former national champion Soumya Swaminathan whose rating is 2308.
The average rating of the team is 2331. Two more former national champions Eesha Karavade and Mary Ann Gomes together with the young WIM Isha Sharma will go all out to conquer.
Airport Authority of India has a young and energetic team comprising national champion WGM Divya Deshmukh, national online champion for women WGM Vantika Agarwal, WIMs Arpita Mukherjee and K Priyanka. They have an average rating of 2274 among women.
The next best women team from Maharashtra has a rating average 200 points less that of PSPB. The team cannot be underestimated due to the presence of three talented WIMs Sakshi Chitlange, WIM Aashna Makhija and WIM Mrudul Dehankar.
National under-18 champion WFM Bhagyashree Patil and WFM Vishwa Shah are the other members of the team.
The Tamil Nadu women B team headed by M Rajadharshini stands fourth in the starting rank.
The venue of the team championship Dr. Mahalingam College of Engineering has earned a permanent name in the Indian chess map. The way in which the under 18 nationals was conducted last year is just astonishing. Free accommodation and food was provided to all players and parents; the playing hall was a very big auditorium and all players were picked up from and dropped at Coimbatore railway station/airport, which is 45 km away for their arrival and departure.
The Chairman of the college Dr. M Manickam is also the president of the Tamil Nadu State Chess Association, who evinces keen interest in promoting chess.
The founder of the college and former president of All India Chess Federation and Tamil Nadu State Chess Association, Dr. Mahalingam's contribution to chess is immense. He patronised chess in a big way and his compassion to chess players in distress was phenomenal. He instituted incentives to players who achieved international and grandmaster titles which inspired the chess players to achieve more and more. He was instrumental in the central government recognising chess as a major sports eligible for grants.
The championship is jointly organised by Coimbatore District Chess Association and Dr. N Mahalingam College of Engineering. If the records are correct, CDCA founded in 1940 is most probably the oldest chess organisation in India, as TNSCA was started in 1947 and AICF in 1950. Five times world champion Vishy Anand obtained his final GM norm only in the tournament organised by Dr. N Mahalingam in Coimbatore in 1987. Anand also received his first rating in the rating tournament organised by him in 1983.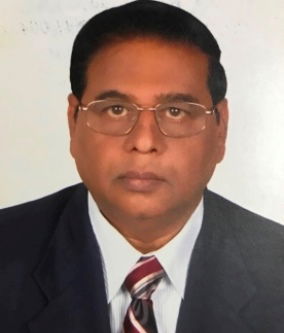 Team list in Open
The Tamil Nadu D team having an average of 1727 will fill up the odd number vacancy.
Team list in Women
About the Author
Prof. Rathinam Anantharam is an A-grade international arbiter. Member of FIDE Arbiters' Commission, Chairman of Titles Commission in All India Chess Federation, Vice President of Tamil Nadu State Chess Association, Chief Arbiter for six world championships, many Asian, International and National Championships.
---