Tata Steel Chess Rapid R4-6: The Arjun Erigaisi day
It was not Arjun's birthday, but the way he played, it can easily be called 'The Arjun Erigaisi day' as he scored a hat-trick, gained sole lead and beat former US champion Sam Shankland in just 19 moves. In case you missed it, yesterday he won a game in just 17 moves. This just shows his preparation, strength and consistency. He is now a full point ahead of his competition, 5.0/6. Praggnanandhaa and Aronian are at 4.0/6 each. He will face Adhiban, Vidit and Aronian in the final three games tomorrow. Arjun vs. Aronian is something everyone is waiting for with bated breath. Round 7 starts tomorrow at 2 p.m. IST. Photo: Lennart Ootes
Praggnanandhaa is still unbeaten
Arjun Erigaisi is playing like a man on a mission who has no desire to slow down. Why would he? When he is playing this good. He should aim for the maximum by swinging for the fences. Who knows a triumph of the Rapid event may land him the 14th spot in the Tata Steel Chess Masters 2022 as it is still not revealed and remains a mystery.
Round 4: Liem - Aronian: 1-0
We all remember Aronian and Liem having a cracker of a game this past summer at Meltwater Champions Chess Tour Chessable Masters Semifinals. This time also they did not. It was a back and forth game, a delight for a spectator and chess enthusiasts.
White's first big mistake was 31.Bg3 as it allows 31...d3 and 32...d2.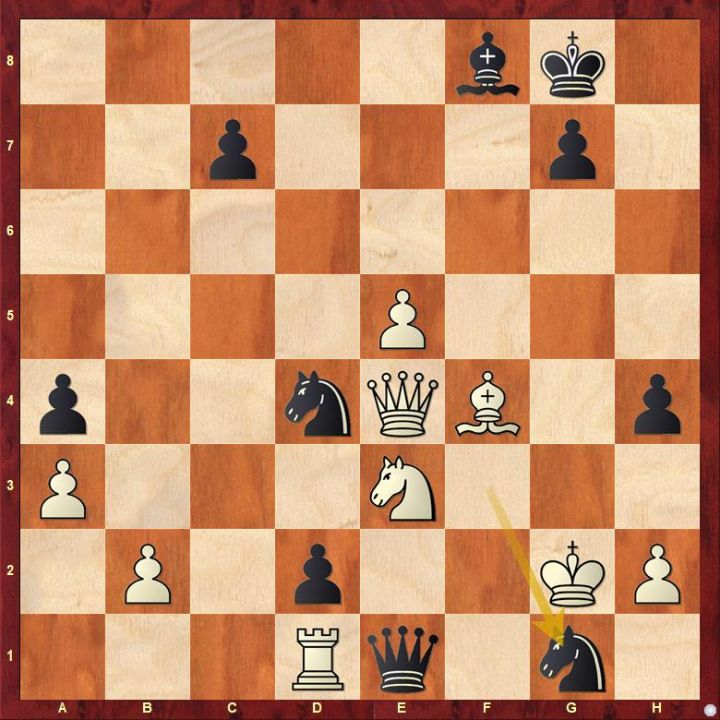 40...Ng1 allowed White an opportunity to get back in the game 41.h3 Ndf3 42.Qd5+ and Black made a big mistake in the next few moves.
As the maestro Vishy Anand described, the game truly had a study-like finish as 44...Bd6 cost Aronian his first loss of the event and he lost the lead. Find out why it is a blunder and what Black should have played instead.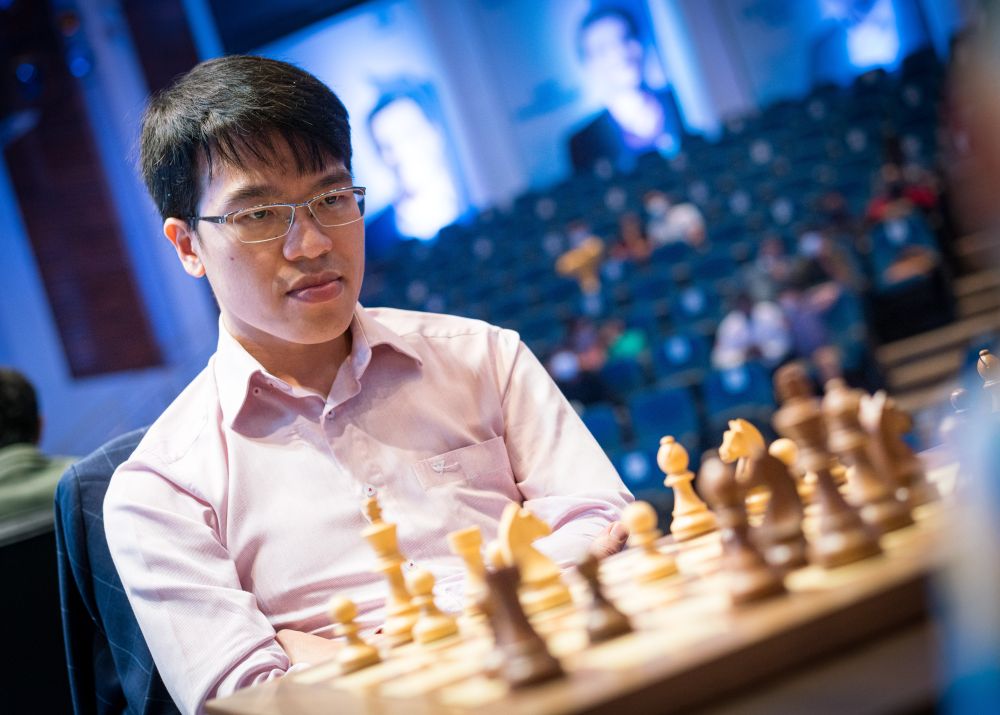 Parham - Vidit: 0.5-0.5
Parham and Vidit had an entertaining draw in which the four-knight endgame lasted for 40 moves before Parham had to give up his knight for Vidit's passed pawn.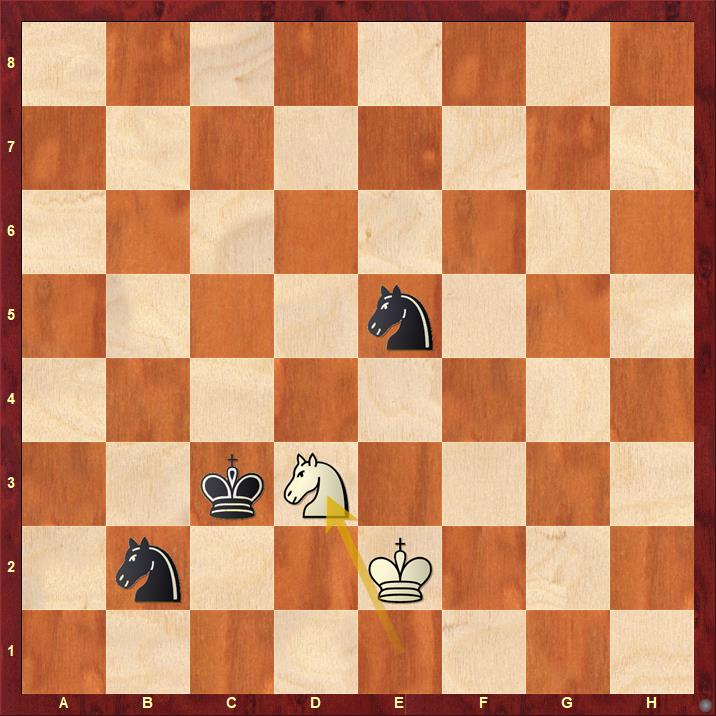 Anand was hoping for White to play 87.Nd3 as it's a 'knight fork' which leads to a tablebase draw. Unfortunately White did not play it, however the outcome remained unchanged.
Praggnanandhaa - Adhiban: 1-0
Anand in the post-match press conference mentioned, Pragg playing the 'move of the tournament' in this game against Adhiban.
20...a6 was a blunder as 21.Qh7+ Kf8 22.Bd6+ simply finishes the game for Black as White has a crushing attack.
They say, the hardest game to win is a won game. Well, not if your name is Praggnanandhaa, then you make excellent moves, and it delights the legend, Vishy Anand. 24.Qh2 is definitely one which should make it to the chess books in the years to come.
Vaishali - Arjun: 0-1
Vaishali was playing well against Arjun until she made a mistake in the rook ending.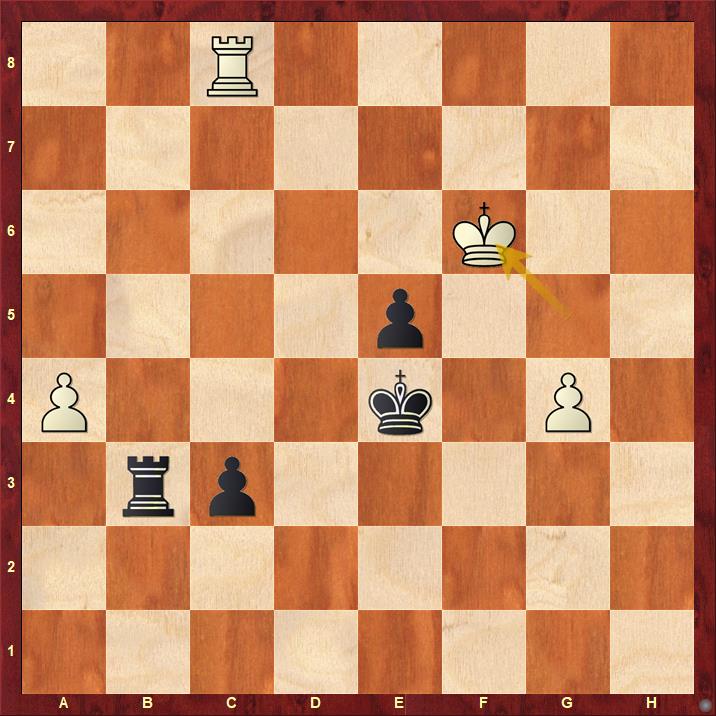 51.a5 Ra3 continues the fight, and it probably should have ended in a draw. However, 51.Kf6 completely gives Black a decisive advantage as the king goes far away from the action point after 51...Rb6+. Arjun took a little longer to finish, in the end he won the winning queen endgame where he showcased his endgame technique.
Round 5: Arjun - Liem: 1-0
What does it take to beat a former World Blitz champion? You have to be absolutely precise in finding your opponent's mistakes and make the most out of it. That is exactly what Arjun did.
20...Rfe8 invites trouble after 21.Be4 Qb5 22.Bxb7 Qxb7 23.f5 Qd5 24.f6 and it would not be an understatement to say it's game over for Black. Computer prefers 25.Qh6, although the text works just as much. Black blundered again and this time it was a point of no return, Arjun wrapped up the game comfortably.
Shankland - Vaishali: 1-0
Shankland was cruising towards a victory until he made a mistake which completely turned things in Vaishali's favor. Much to her chagrin, she missed her opportunity.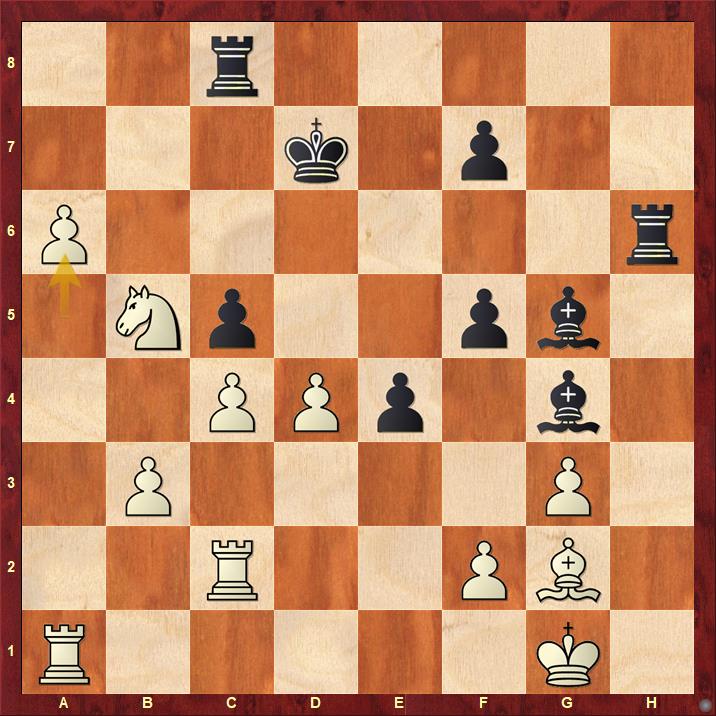 Find out how Black could have completely turned things around after 25.a6.
Round 6: Liem - Parham: 0-1
If you are looking for an example of how quickly tables can turn in a game, the following case is a perfect one:
The position after 49...b3+ looks like White should win this. A careful examination reveals that it is far from over. After 50.Kc3, it is 50...b2 which saves the day for Black. Isn't it mind-blowing? After a few mutual errors, it was Parham who walked away with a full point. No wonder, Anand had a delightful day as a spectator.
Arjun - Shankland: 1-0
Arjun scored his fourth win in-a-row, in just 19 moves against Shankland.
12...Bxe5 only further worsens Black's already cramped position. 13.dxe5 g6 14.0-0 Nc5 15.Rac1 a5 16.Qh4 and it's just over for Black.
Photo Gallery
Some clips to watch
Replay Round 4-6 games
Round 4-6 results
Round 4 on 2021/11/18 at 1400 h
Bo.
No.
FED
Rtg
Name
Result
Name
FED
Rtg
No.
1
10
VIE
2715
GM
Le Quang Liem
1 - 0
GM
Aronian Levon
ARM
2761
7
2
8
IRI
2516
GM
Maghsoodloo Parham
½ - ½
GM
Vidit Santosh Gujrathi
IND
2639
6
3
9
IND
1821
GM
Praggnanandhaa R
1 - 0
GM
Adhiban B.
IND
2626
5
4
1
IND
2388
GM
Karthikeyan Murali
½ - ½
GM
Shankland Sam
USA
2647
4
5
2
IND
2210
WGM
Vaishali R
0 - 1
GM
Erigaisi Arjun
IND
2323
3
Round 5 on 2021/11/18 at 1530 h
Bo.
No.
FED
Rtg
Name
Result
Name
FED
Rtg
No.
1
3
IND
2323
GM
Erigaisi Arjun
1 - 0
GM
Le Quang Liem
VIE
2715
10
2
4
USA
2647
GM
Shankland Sam
1 - 0
WGM
Vaishali R
IND
2210
2
3
5
IND
2626
GM
Adhiban B.
½ - ½
GM
Karthikeyan Murali
IND
2388
1
4
6
IND
2639
GM
Vidit Santosh Gujrathi
½ - ½
GM
Praggnanandhaa R
IND
1821
9
5
7
ARM
2761
GM
Aronian Levon
½ - ½
GM
Maghsoodloo Parham
IRI
2516
8
Round 6 on 2021/11/18 at 1700 h
Bo.
No.
FED
Rtg
Name
Result
Name
FED
Rtg
No.
1
10
VIE
2715
GM
Le Quang Liem
0 - 1
GM
Maghsoodloo Parham
IRI
2516
8
2
9
IND
1821
GM
Praggnanandhaa R
½ - ½
GM
Aronian Levon
ARM
2761
7
3
1
IND
2388
GM
Karthikeyan Murali
½ - ½
GM
Vidit Santosh Gujrathi
IND
2639
6
4
2
IND
2210
WGM
Vaishali R
½ - ½
GM
Adhiban B.
IND
2626
5
5
3
IND
2323
GM
Erigaisi Arjun
1 - 0
GM
Shankland Sam
USA
2647
4
Round 7-9 pairings
Round 7 on 2021/11/19 at 1400 h
Bo.
No.
FED
Rtg
Name
Result
Name
FED
Rtg
No.
1
4
USA
2647
GM
Shankland Sam
GM
Le Quang Liem
VIE
2715
10
2
5
IND
2626
GM
Adhiban B.
GM
Erigaisi Arjun
IND
2323
3
3
6
IND
2639
GM
Vidit Santosh Gujrathi
WGM
Vaishali R
IND
2210
2
4
7
ARM
2761
GM
Aronian Levon
GM
Karthikeyan Murali
IND
2388
1
5
8
IRI
2516
GM
Maghsoodloo Parham
GM
Praggnanandhaa R
IND
1821
9
Round 8 on 2021/11/19 at 1530 h
Bo.
No.
FED
Rtg
Name
Result
Name
FED
Rtg
No.
1
10
VIE
2715
GM
Le Quang Liem
GM
Praggnanandhaa R
IND
1821
9
2
1
IND
2388
GM
Karthikeyan Murali
GM
Maghsoodloo Parham
IRI
2516
8
3
2
IND
2210
WGM
Vaishali R
GM
Aronian Levon
ARM
2761
7
4
3
IND
2323
GM
Erigaisi Arjun
GM
Vidit Santosh Gujrathi
IND
2639
6
5
4
USA
2647
GM
Shankland Sam
GM
Adhiban B.
IND
2626
5
Round 9 on 2021/11/19 at 1700 h
Bo.
No.
FED
Rtg
Name
Result
Name
FED
Rtg
No.
1
5
IND
2626
GM
Adhiban B.
GM
Le Quang Liem
VIE
2715
10
2
6
IND
2639
GM
Vidit Santosh Gujrathi
GM
Shankland Sam
USA
2647
4
3
7
ARM
2761
GM
Aronian Levon
GM
Erigaisi Arjun
IND
2323
3
4
8
IRI
2516
GM
Maghsoodloo Parham
WGM
Vaishali R
IND
2210
2
5
9
IND
1821
GM
Praggnanandhaa R
GM
Karthikeyan Murali
IND
2388
1
Standings after Round 6
| | | | | | | | | | | | | |
| --- | --- | --- | --- | --- | --- | --- | --- | --- | --- | --- | --- | --- |
| Rk. | SNo | | | Name | sex | FED | Rtg | Pts. | TB1 | TB2 | TB3 | TB4 |
| 1 | 3 | | GM | Erigaisi Arjun | | IND | 2323 | 5,0 | 0,0 | 12,50 | 5 | 1 |
| 2 | 9 | | GM | Praggnanandhaa R | | IND | 1821 | 4,0 | 0,5 | 11,75 | 2 | 0 |
| 3 | 7 | | GM | Aronian Levon | | ARM | 2761 | 4,0 | 0,5 | 11,00 | 3 | 2 |
| 4 | 6 | | GM | Vidit Santosh Gujrathi | | IND | 2639 | 3,5 | 0,0 | 8,50 | 2 | 2 |
| 5 | 4 | | GM | Shankland Sam | | USA | 2647 | 3,0 | 0,0 | 7,50 | 2 | 1 |
| 6 | 8 | | GM | Maghsoodloo Parham | | IRI | 2516 | 3,0 | 0,0 | 7,25 | 2 | 2 |
| 7 | 1 | | GM | Karthikeyan Murali | | IND | 2388 | 3,0 | 0,0 | 6,00 | 1 | 0 |
| 8 | 10 | | GM | Le Quang Liem | | VIE | 2715 | 2,5 | 0,0 | 6,50 | 2 | 1 |
| 9 | 2 | | WGM | Vaishali R | w | IND | 2210 | 1,0 | 0,5 | 2,50 | 0 | 0 |
| 10 | 5 | | GM | Adhiban B. | | IND | 2626 | 1,0 | 0,5 | 2,00 | 0 | 0 |
Links
---