Ju Wenjun takes the lead after Game 10 of FIDE Women's World Championship Match 2020
The defending champion got into lead for the first time since Game 4 of FIDE Women's World Championship Match 2020. This was the first win of the event where a win was scored with black pieces and also third consecutive game to have a decisive result. Playing with black pieces, Ju found an improvement in QGD Exchange and she deviated from her Game 8 loss. The game reached to a structurally similar position as Ganguly and L'Ami had on the previous day. However Ju got the much needed win after Goryachkina made some inexplicable errors in a seemingly equal Rook and many pawns endgame. Ju seems to have quite an advantage before heading to the last two games. Photo: Eteri Kublashvili / FIDE
Ju scores the first win with the black pieces
So far FIDE Women's World Championship Match 2020 witnessed four decisive games and all of them came from the players when they had the white pieces. The wins were also scored by the ones who were trailing by a full point at that time. However that pattern was broken by the defending champion as she scored an important victory in Game 10 before heading to the final rest day of the event.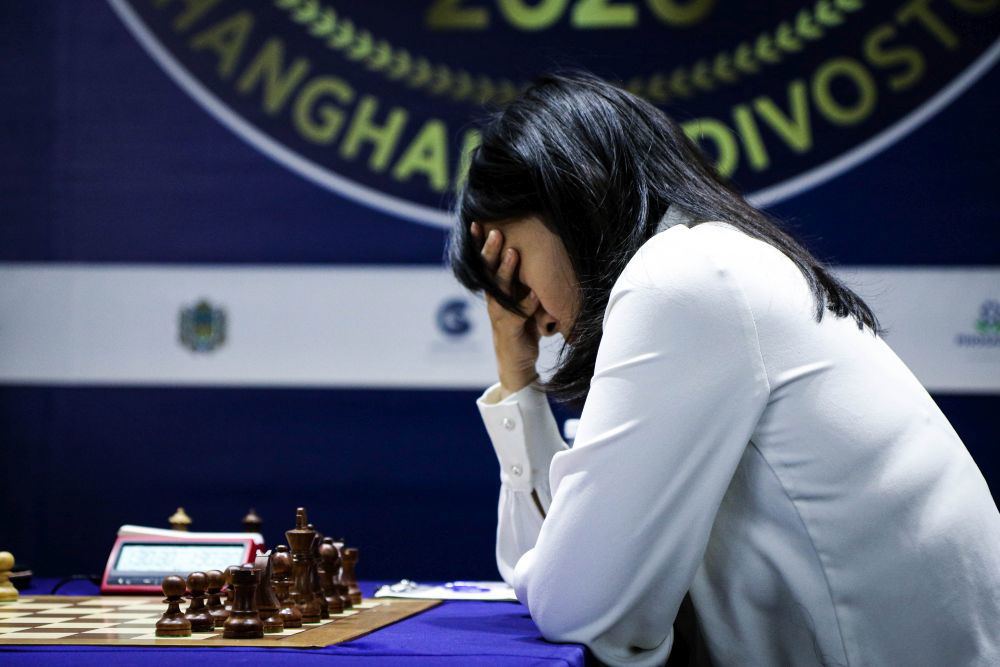 With only two games to go and Ju taking the lead, it looks like the Champion is well on her way to defend the title successfully again.
Goryachkina - Ju, Game 10
Game 8 had the same opening where Ju went with 6...h6 and eventually she lost that game. So she made some improvements and opted for 6...Bf5
After 19 moves, Goryachkina - Ju had an uncanny resemblance to Ganguly - L'Ami's previous day's match at Tata Steel Challengers 2020. However much to the chagrin of the Challenger, the result was not the same as its predecessor.
The game reached into a seemingly equal Rook and Bishop endgame with only one pawn coming off the board. Draw seemed to be the obvious result, however that was not the case.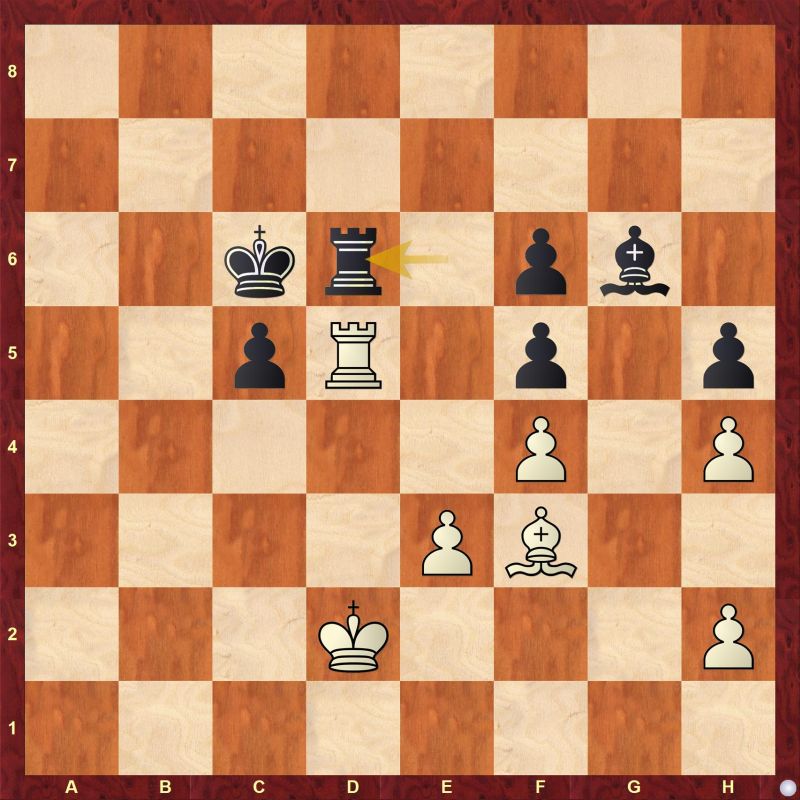 It is not that Goryachkina did not have any easy way to draw, it is that Goryachkina did not want to go for a draw.
White needed to make sure that white does not let things go out of hand and make it a safe draw. However grabbing the h5-pawn was certainly not a good idea as after 51.Rxh5, the rook completely goes out of play.
White completely blundered and got her king out of play with 52.Kb4. Black continued with 52...Rb3+ 53.Ka4 and now the king is completely cut off. Rest was just a matter of technique for the champion to take a full point lead heading into the final rest day of the event.
21st January is the final rest day. Game 11 will take place on January 22 at 3:30 p.m. local time, 11:00 a.m. IST
Live games and commentary
The games are slated to start at 15:30 local time, which is 11 a.m. IST. The time control is 90 minutes for the first 40 moves, followed by 30 minutes for the rest of the game plus 30 seconds per move, starting from with move one. Agreed draws before move 40 are not allowed.
Replay all games
Schedule
Links
---