Pranav Venkatesh becomes India's 75th Grandmaster
Pranav Venkatesh earned his maiden GM-norm at Serbia Masters 2021. He also became an International Master at the very same event. Almost a year later, he scored his second norm at Vezerkepzo GM June in Budapest, Hungary. He also crossed 2500 in the live ratings in the process. Needing only his final GM-norm, after Svetozar Gligoric Memorial Masters, his father decided to take him to 5th Limpedea Cup 2022 where he won the event and scored his final GM-norm. He became India's 75th GM on 7th August, a little over week before India completed its 75th year of Independence. Let's take a look at Tamil Nadu's 25th GM Pranav's journey towards the coveted GM title from the boy himself and his parents. Photo: Sagar Shah
Two GM-norms and crossing 2500 barrier in two months
Pranav Venkatesh started his chess journey at VBS Chess Academy back in 2012-13. After VBS, he was enrolled in T Nagar Chess Academy. He had mutltitude of coaches throughout his nascent career - Al Kasi and Srinivasa Rangan at T Nagar Chess Academy, WIM N Raghavi, Vijay Anand, GM Vishnu Prasanna and the present coach, FM FT K Visweswaran. The 15-year-old was supposed to return to India on 24th July after finishing his Svetozar Gligoric Memorial Masters tournament where he finished seventh. When his father got to know about the 5th Limpedea Cup 2022, his intuition told him to reschedule the ticket and take his son to that event.
"It's both actually. I am happy and relieved at the same time because making the final GM-norm was not that easy. My rating was high and I could not play GMs at the open tournament. So, it was little bit difficult but yeah I managed to finish my norm requirements." - Pranav's live rating is now 2530.
"It's very nice to be supported by them (Sadhana app) and actually finishing the thing. So yeah, I am very happy and thankful to them." - Pranav on being sponsored by the Sadhana app when he had only one GM-norm and rating was around 2480.
First GM-norm: Serbia Masters 2021
Pranav Venkatesh became an International Master and scored his maiden GM-norm in this event. He defeated GM Milos Perunovic (SRB), IM Marko Nenezic (SRB), IM Aydin Suleymanli (AZE), and drew with GM Raunak Sadhwani, GM Vugar Asadli (AZE) and GM Eltaj Safarli (AZE).
Milos - Pranav, Round 4
While getting a good position is important, what's more important is executing the correct idea at the right time. That's exactly what Pranav did with 31...Nf4. White is forced to take it 32.Nxf4 exf4 and it is safe to say that Black has got a decisive advantage.
Second GM-norm: Vezerkepzo GM June 2022
Pranav started the tournament with seven straight victories with a performance of 3175. Thus, he scored his second GM-norm witth two rounds to spare at Vezerkepzo GM June 2022. He defeated GM Attila Czebe (HUN), GM Valeriy Aveskulov (UKR) and then Czech Republic no.8, GM Vojtech Plat. He defeated Plat in the eighth round and wanted to win the final round game too. However, his opponent was too solid, thus the game ended in a draw.
Aveskulov - Pranav, Round 7
To understand Pranav's strength, you have to see his win against GM Valeriy Aveskulov (UKR, 2534). It is evident that Black has a positional edge. The game is a must-see for those who love positional chess and the art of maneuvering, because the teenager masterfully converted his advantage into a win. His understanding of the piece placement eventually induced a mistake by the GM, and he went on to win the game. This win secured Pranav's second GM-norm in just seven games.
Third GM-norm: 5th Limpedia Cup
Pranav earned his final GM-norm at 5th Limpedea Cup 2022 earlier this month. He scored an unbeaten 7/9 to win the tournament, finishing 1.5 points ahead of the field. He performed at 2620, gaining 10.9 Elo rating points. He defeated GM Marius Manolache (ROU), drew with GM Andrei Istratescu (ROU) and GM George-Gabriel Grigore (ROU).
Martinovici - Pranav, Round 2
Find out why 16.Ne1 is a big mistake by White.
"He was with us when he won under 9 Nationals. He could have become GM some three years back itself if not for the pandemic and his lack of finance. He likes to play interesting positions. He is very strong tactically. Congrats Pranav, expecting you to reach 2700 plus in quick time. Special mention to his dad Venkatesh who is despite financial struggles trying to fulfill his son's dream and promise. Great times ahead for Indian chess. All the best chessbase India to take our country as No.1 chess playing nation along with AICF." - Srinivasa Rangan on Pranav Venkatesh becoming India's 75th GM.
"He was sharp and simply brilliant. He was able to solve many tough puzzles quickly. He is a strong attacking player and can find some kind of attack on any position. He is a hardworking and highly motivated student. He has a very great calculation and intuition. He has no fear even against the strong players. He could work for long hours on a single stretch. He used to beat strong & highly rated players in our academy tournaments. He could have easily been a Grandmaster earlier had it not been for Covid. He was already an U-9 National champion before moving out of the academy. He is lucky to have such supporting parents. They worked equally harder as him. We wish him to achieve more and more heights!" - AL Kasi on India's latest GM Pranav Venkatesh.
In 2016, Pranav started working with WIM N Raghavi. He won the Asian Bronze medal after that.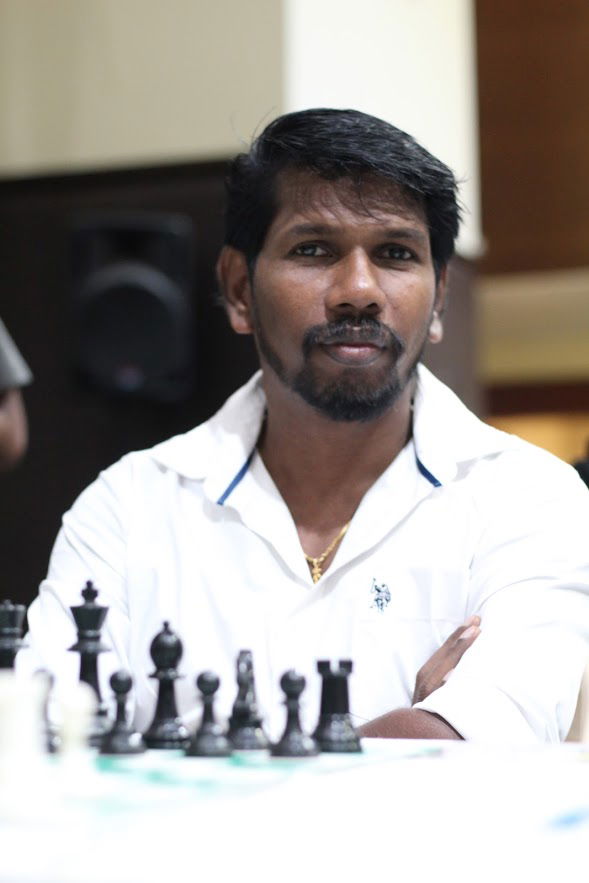 Pranav also worked with Vijay Anand for a short time when D Gukesh was also part of the team.
India's 33rd GM Vishnu Prasanna is also known for working with India's youngest GM D Gukesh. He has also worked with Pranav Venkatesh for two years.
"The first thing was just to call my mother and just to inform everybody there, my family and my coach, FM FT K Visweswaran. He was very happy and told everybody." - Pranav Venkatesh on the first thing he did after he became India's 75th GM.
"He is my coach since 2019. He has been very helpful with my chess, like preparing opening and even off the chess board, how to be psychologically and what to do, stuff like that. My coach has been really helpful." - Pranav on his coach FM FT K Visweswaran.
"Now that I finished my GM title, I am looking forward to 2600-2700, try to qualify for the World Championship Cycle, like the World Cup or something like that. That's my next goal." - Pranav on his next goal.
"It's nothing much. I would just go for some walking, some exercise in the home, just simple stuff, nothing special." - Pranav on his fitness.
He also added, "Around the time of lockdown, I used to play a lot of blitz. I played a lot against GM Eric Hansen and GM Aman Hambleton of Chessbrah. That's where I started to follow them. It was around 2020, I played a lot against them. At some point I think in a year, the most I played against, Aman, like 3000 games which was very incredible. Then I got a chance to play in their team, for the Canada Chessbrah in Pro Chess League which happened in 2021. It was a great experience."
We, ChessBase India have sponsored a laptop, Lenovo Yoga 7, for Pranav Venkatesh, after he became a GM. He used to share his laptop with his father's office work laptop. This amount of ₹100000 was sponsored by Dharmen Shah.
Replay all games of Pranav
Pranav's Best Achievements
India's 75th GM Pranav Venkatesh has won a multitude of State, State level, National level and International Classical and Blitz Open tournaments all over India and around the world. Here are few of his best achievements:
• Bronze in World Cadets Under-16 Open in 2016.
• Champion in National Schools Under-9 Open in 2014.
• Champion in National Under-9 Boys in 2015.
• Champion in 2nd IIFLW Mumbai Junior (Under-13) in 2017.
• Champion - 1st Athens of the East Blitz Open 2018.
• Champion - CBSE Under-14 Mixed Individual and Team 2018 for Velammal Vidyalaya school.
• Three times consecutive Tamil Nadu State Senior champion (2019-2022)
Videos
Links
Youtube playlist on Pranav Venkatesh
---