10th Norway Chess 2022 R4: Wesley So ends Anand's unbeaten streak, Carlsen catches up
Vishy Anand suffered his first loss of 10th Norway Chess 2022 against Wesley So in Armageddon. Although the moment where Anand was completely winning, turned out to be the moment where he made a fatal mistake which cost him the game and the match. Magnus Carlsen defeated Anish Giri in the Classical game after the latter made some bold exchange of his queen for the world champion's two rooks. The Dutch no.1 claimed to know the variation extremely well but he got confused with the order. Mamedyarov scored his first Classical win of the event against Hao Wang. Today is a rest day. Round 5 starts tomorrow from 5 p.m. local time (8:30 p.m. IST). Photo: Lennart Ootes/Norway Chess
White wins three Armageddons
Apart from So, Topalov and Radjabov are the remaining two who won their Armageddon games. While Topalov scored his first win of the event, it was the second Armageddon victory for Radjabov who is trying to hide his preparations for obvious reasons because Candidates is less than two weeks away.
Carlsen - Giri: 3-0
Anyone who follows the chess universe, outside the chess board too, knew that this battle would not spill beyond the Classical game. Anish Giri made a questionable decision of exchanging his queen for two rooks. It obviously did not work out against the world champion, Magnus Carlsen.
16...Qa3 was a more plausible continuation for Black. The flashy 16...Qxa1 does not work because Black's rooks are not active yet. They are not able to pose any threat immediately.
So - Anand: 1.5-1
The Classical encounter between Wesley So and Vishy Anand was an extremely complicated game arising out of Symmetrical English.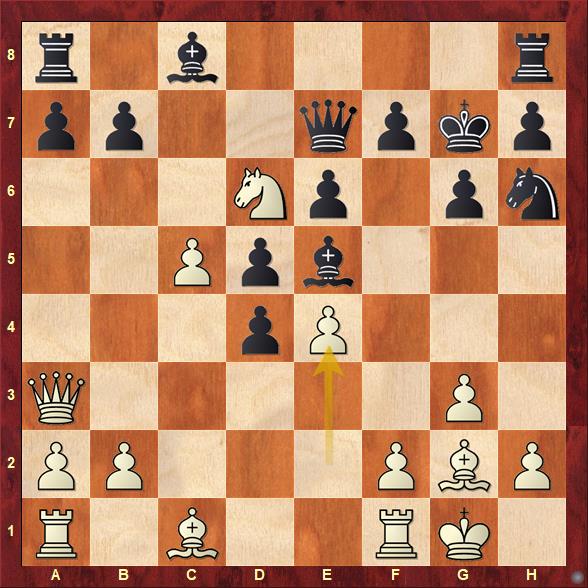 When two stalwarts are playing, one should not expect an easy game which mere mortals can understand without any great difficulty. 12.c5 was a novelty. 12...Kg7 13.0-0 Nh6 14.e4 and we get the above diagram. The Fischer Random world champion knew that to beat the former world champion, he has to bring something new to his arsenal, which is exactly what he did. Somehow, Anand managed to navigate through the labyrinth and the game ended in a draw via repetition. Thus, Armageddon was enforced.
In the Armageddon, So once again opted for English opening, a relatively simpler line as he was in a must-win situation.
So - Anand, Armageddon
Anand had a golden opportunity to win the game 31...Bxe2 does a double attack on queen and rook, g3 is also under attack. 32.exf6+ causes no trouble after Kh8. This is the moment where he made a mistake 31...dxe5 32.Qf3+- now White does a double attack of his own for which Black unfortunately does not have a good reply. So went on to win the game and continued his undefeated streak.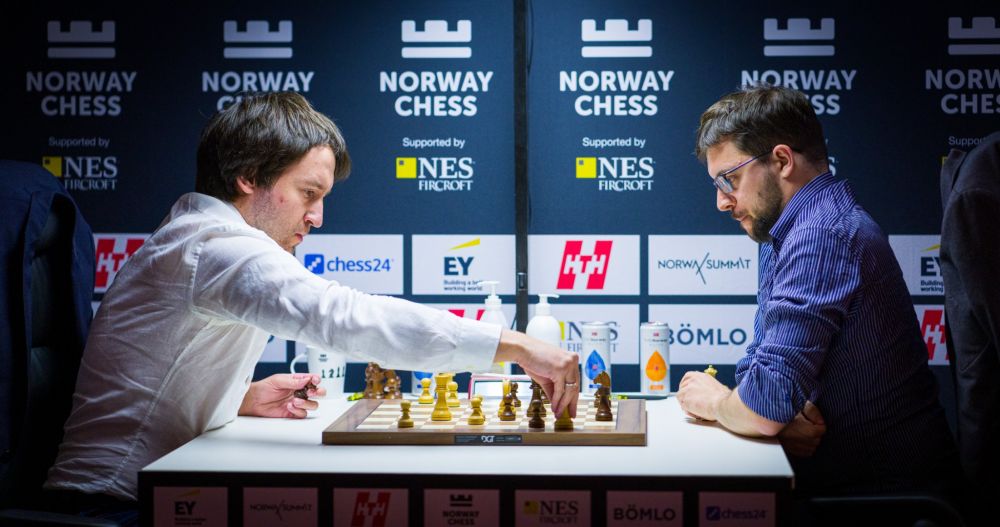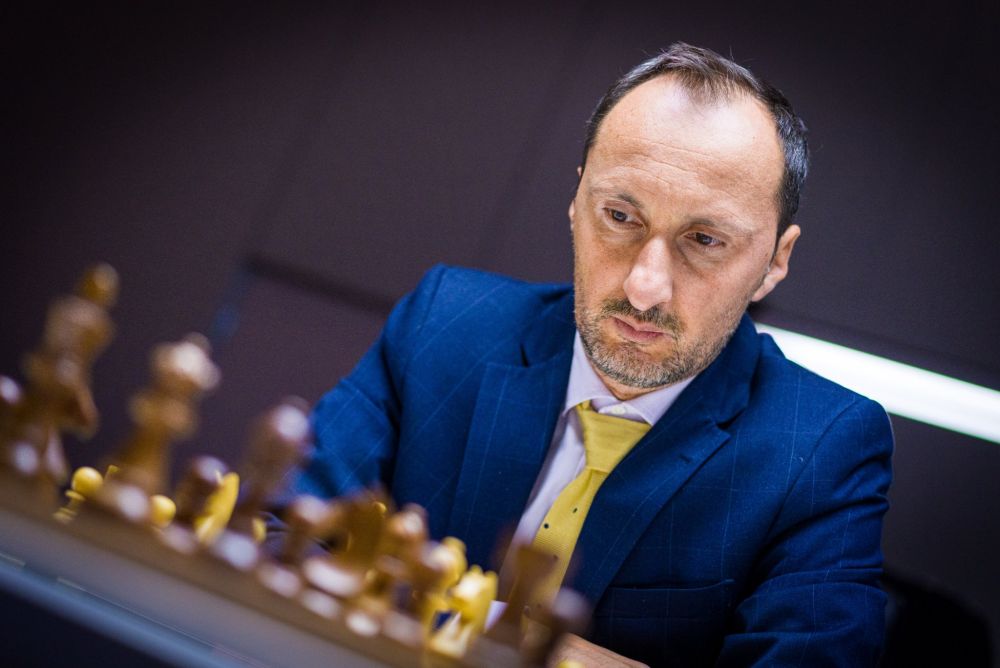 Replay Round 4 games
Standings after Round 4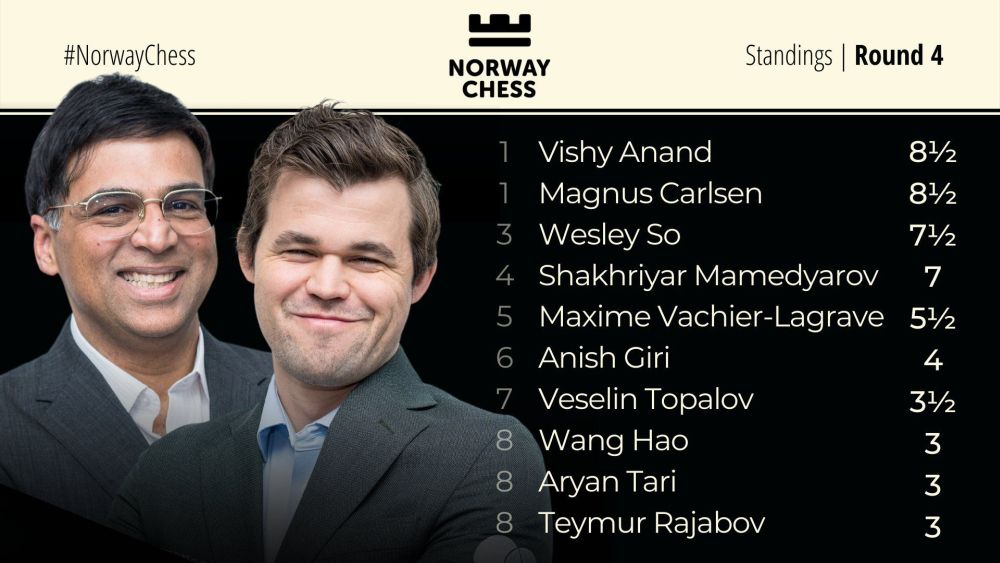 Round 5 pairings
Schedule
Blitz Round 1 starts on 30th May 2022. at 6 p.m. local time (9:30 p.m. IST).
Classical games will be played from 31st May to 10th June 2022. Everyday game starts at 5 p.m. local time (8:30 p.m. IST). 4th and 8th June are the rest days.
Links
---