Sasikiran wins 8th Liffre Open 2022, Sayantan Das third
GM Krishnan Sasikiran won his second Classical tournament of the year at 8th Liffre Open 2022. He scored an unbeaten 7.5/9 and finished a half point ahead of the field. GM Momchil Nikolov (BUL) scored sole 7/9 to finish second. IM Sayantan Das scored 6.5/9 to secure third place without the need of tie-breaks. The total prize fund was €5070 combining both categories. The top three prizes were €1000 and a trophy, €800 and €600 each respectively. Sanket Mehta Nehan and Aaditya Anand scored 7/9 each to finish at second and third place in Category B (<1600) according to tie-breaks. Photo: Kristine Leduc
Sasikiran's third triumph of the year
GM Krishnan Sasikiran won Fagernes Open 2022 a little over six months ago, before winning the Gaprindashvili Cup at the 44th Chess Olympiad 2022. Sasikiran's triumph at 8th Liffre Open makes it now the fifth Indian to win this event out of the eight editions held since 2015.
Sasikiran - Pigeat, Round 9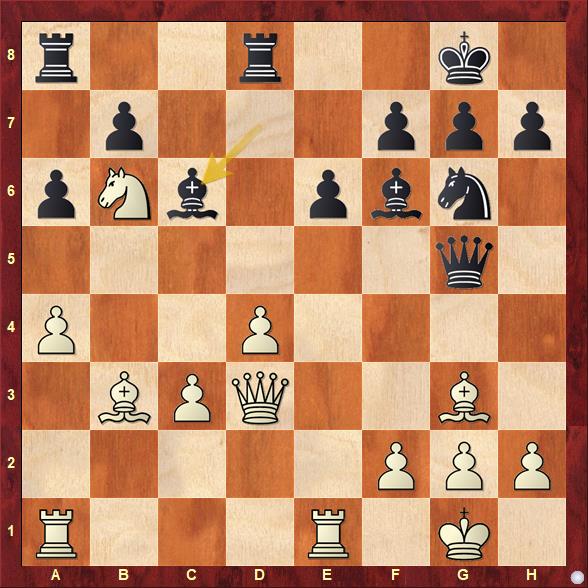 FM Alexandre Pigeat (FRA, 2336) decided to give up his exchange 20...Bc6 in order to gain some initiative on the kingside. White obviously took it 21.Nxa8 Rxa8 and gained a decisive advantage. Eventually in the end when Black attempted to salvage a half point, Sasikiran denied it.
Black wants to take the d7-pawn without exchanging the rooks. However, White had a nice trick up his sleeve 56.Rxd6+ Kxd6 57.Rxa3 and now Black cannot take on d7 due to Rd3+ check skewer forcing the rook exchange. The resultant pawn ending is completely winning for White. The game continued 57...Ke5 58.Rd3 and White had no trouble converting his advantage into a full point.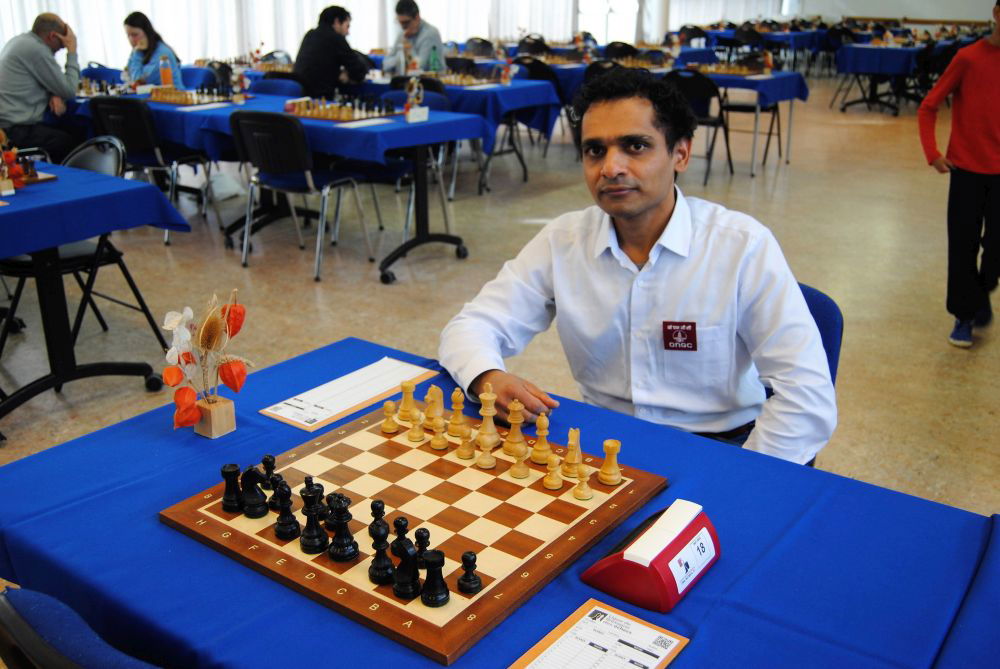 The trophies have the list of winners of the previous editions. Five out of the eight editions are now won by Indians. 2015 - Stany G A, 2016 - Thej Kumar M S, 2017 - Venkatesh M R, 2019 - Viani Antonio Dcunha.
A total of 86 players including 3 GMs and 4 IMs took part from five countries across the world in the Open A (>1400) section. The tournament was organized by Echiquier du Pays de Liffré from 22nd to 28th October 2022 at Intergenerational Space, Liffre in France. The nine-round Swiss league tournament had a time control of 100 minutes/40 moves + 30 minutes/rest with 30 seconds increment from move no. 1.
Replay Round 1-9 games
Final standings
| | | | | | | | | | | | | | | | | | | | |
| --- | --- | --- | --- | --- | --- | --- | --- | --- | --- | --- | --- | --- | --- | --- | --- | --- | --- | --- | --- |
| Pl | | Nom | Elo | Cat. | Fede | Ligue | R 1 | R 2 | R 3 | R 4 | R 5 | R 6 | R 7 | R 8 | R 9 | Pts | Tr. | Bu. | Perf |
| 1 | g | SASIKIRAN Krishnan | 2636 F | SenM | | IDF | + 13B | + 14N | + 3B | = 2N | + 4B | + 7N | = 5B | = 6N | + 12B | 7½ | 43 | 54 | 2699 |
| 2 | g | NIKOLOV Momchil | 2478 F | SenM | | HDF | + 16B | = 21N | + 50B | = 1B | + 66N | = 6B | + 12N | + 4N | = 5B | 7 | 42 | 50 | 2530 |
| 3 | m | DAS Sayantan | 2489 F | SenM | | | + 10N | = 12B | - 1N | + 18B | - 9N | + 16B | + 66N | + 8B | + 13N | 6½ | 42 | 51 | 2392 |
| 4 | f | LUCAS Arthur | 2351 F | SenM | | NAQ | + 35N | + 7B | = 8N | + 12B | - 1N | = 9B | + 17N | - 2B | + 22N | 6 | 43½ | 53 | 2421 |
| 5 | m | BAILET Pierre | 2529 F | SenM | | EST | = 9N | - 8B | + 75N | + 15B | + 21N | + 19B | = 1N | = 7B | = 2N | 6 | 43½ | 52 | 2426 |
| 6 | m | LOISEAU Quentin | 2433 F | SenM | | PAC | = 22B | + 13N | + 21B | = 8N | + 50B | = 2N | = 14B | = 1B | = 7N | 6 | 43 | 52½ | 2451 |
| 7 | g | DIMITROV Radoslav | 2499 F | SenM | | HDF | + 17B | - 4N | + 25B | + 22N | + 8B | - 1B | + 34N | = 5N | = 6B | 6 | 42 | 51½ | 2419 |
| 8 | f | DALAUD Dorian | 2268 F | JunM | | PAC | + 25B | + 5N | = 4B | = 6B | - 7N | + 50N | + 24B | - 3N | + 14B | 6 | 41 | 50½ | 2439 |
| 9 | f | LEFEBVRE Herve | 2177 F | SepM | | NOR | = 5B | = 22N | = 15B | + 20N | + 3B | = 4N | = 33B | = 11N | + 24B | 6 | 40½ | 50 | 2248 |
| 10 | | LAHOCHE Dorian | 2097 F | JunM | | BRE | - 3B | = 15N | + 44B | + 28N | = | - 33N | + 26B | + 39B | + 23N | 6 | 36½ | 45½ | 2028 |
Links
---