The one and a half month old Mother!
Powering Chess in India is the tagline of ChessBase India. But today, for a day we want to dedicate this line to the individuals who have made the biggest contribution to Indian chess - the mothers of chess players! So many chessmoms have sacrificed close to everything in their life so that their son or daughter becomes a great chess player. In this article we share with you several photos of the top players of Indian chess with their mothers. We also bring to you the story of IM Eesha Karavade, who is a mom since just one and a half month! Dive in to know more about the real game changers of Indian chess.
On this Mothers day we contacted one of India's top woman players, IM Eesha Karavade, who became a mother just 1.5 months ago! On 24th of March Eka was born! The little one is just 46 days old. We asked Eesha - how does it feel to be a mother? "It feels surreal!", says Eesha. "Obviously I'm very happy and she keeps me busy! Managing the first few months is a bit difficult specially in Covid-19 without much help, but it's a great new experience!"
Does the little girl look like her mother? "Well she's 1.5 months old. She's really small at the moment and somehow as she grows, each day her face keeps changing, so it's like we are seeing a new person everyday!" Eesha is of course enjoying her experience as a mother, but does she miss chess? "Yes a lot!", comes the reply. "Normally I used to play a lot of tournaments throughout the year but I had quite a sensitive pregnancy, so even during the pregnancy I couldn't travel much. Right now I'm trying to see some chess whenever I get time throughout the day."
Eesha's last competitive tournament was in August 2019. It's been nine months since she has hit the chess board. "Honestly I did miss chess in the first few months of pregnancy and I was just waiting to get back to playing tournaments but now since anyway everything is at a standstill, with the online tournaments happening I am trying to get back into the groove."
Now that Eesha is a mother, does it change her perspective towards her own mother? "Yes for sure!", says Eesha. "Generally we take a lot of things for granted from our mothers. Even the minutest thing like getting less sleep in these first few months has been a challenge for me but my mother and my husband have really helped me me out. It's like you can count on them without even asking for any help. This whole new phase wouldn't have been possible for me to handle without these two."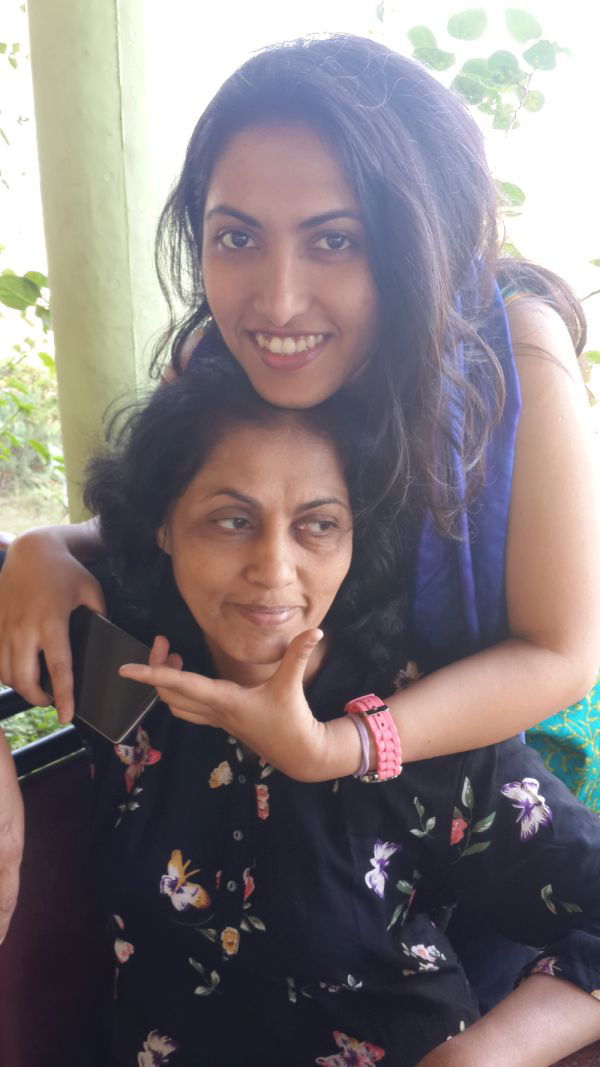 Indian chess driven by mothers!
It wouldn't be an overstatement to say that Indian chess is driven by mothers. It's the time that so many mothers have invested behind their kids that has resulted in several gems being produced in Indian chess, starting with none other than the great Vishy Anand.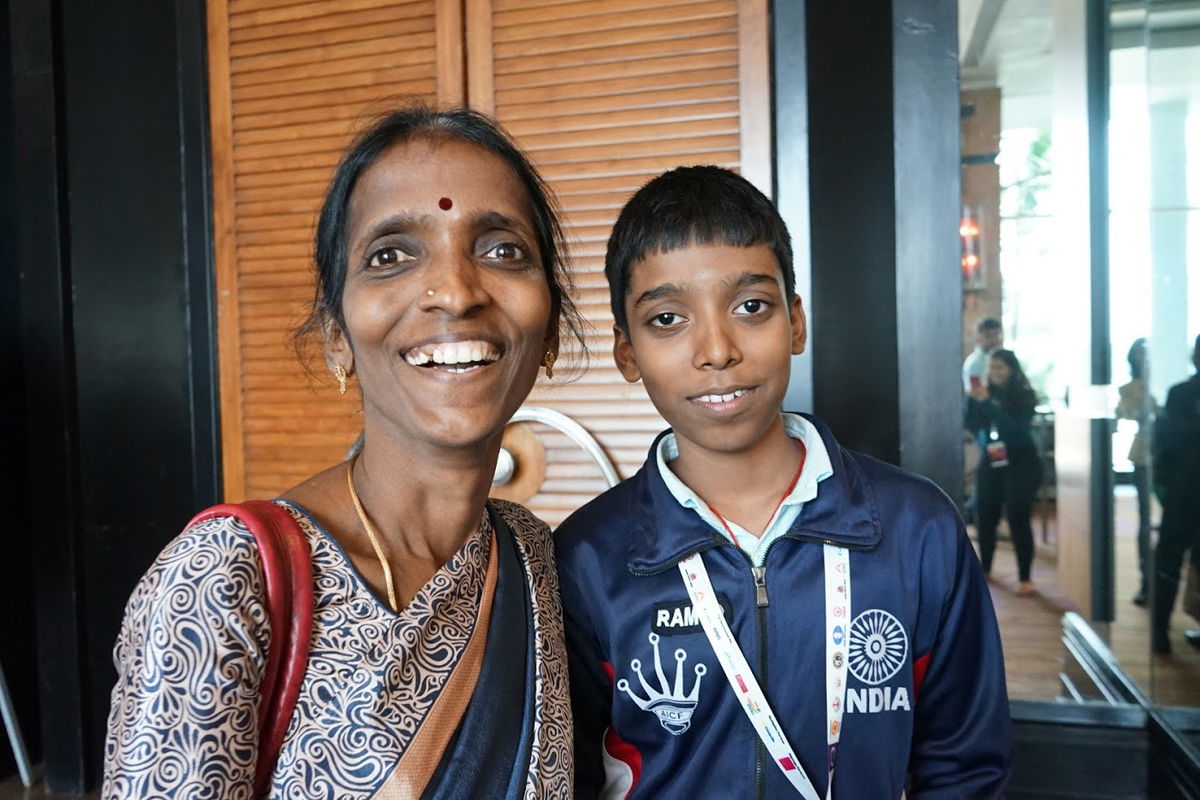 You are the best thing to happen to me in my life...Love you for making me who I am today...Love you for believing in me and making me believe that I can..Love you for letting me choose my dream and Love you for taking my dream as yours and living for it...Love you for not giving up when there were 1000 reasons to give up...Love you for all the efforts you have been taking these years to make sure I don't miss appa...Love you maa for being my mom and my dad..Love you for loving me the way I am...You are an inspiration maa. As always I Love you loads maa😘😘😘 Happy Happy Mother's Day amma" - K. Priyanka with her mother
If you have any pictures with your mother send it to us on chessbaseindia@gmail.com along with your message and we will add it in this article! For now, a big salute to all the mothers from the ChessBase India team! They truly power chess in India!
A small dedication to the chessmoms of Indian chess:
Mothers! Chess Mothers! Who are they?


They are the silent warriors. They sacrifice their daily, routine life, so that they can travel with you to tournaments all across the world. All they want is you to play your best game of chess. Each day, every day. While you are busy preparing novelties, they are preparing the most healthy food that will give you maximum energy for the round.


They kiss you good luck before the game. While the arbiter shouts start your game, the heartbeat of the mother starts to rise. She maintains a calm on her face but deep within she is stressed. All she hopes for is the smile on your face after long tense fight!


When you win she celebrates your happiness with you. When you lose she takes all your anger. You throw tantrums, you keep telling her moves she doesn't understand, you get irritated and don't eat properly. She is there with you all throughout At night she puts you to sleep chalking out the plan for the next day. She is a ChessMom. She sacrifices everything in her life for your chess career And guess what, she does all of this with a smile.

---