ONGC Sports Scholarship Scheme 2023-24
Oil and Natural Gas Corporation Limited (ONGC) has announced their sports scholarship scheme. The scholarship is valid for any chess player between the age of 10 and 25 years. A total of six scholarships will be granted based on merit to both men and women in three different categories. Economically Weaker Section will be given a preference. Applications will only be accepted via online methods. Last date for submission of application is 27th March 5 p.m. Check out the article, announcement and the details pdf file for more information about the scholarship program. If you are eligible, then you are encouraged to submit your application.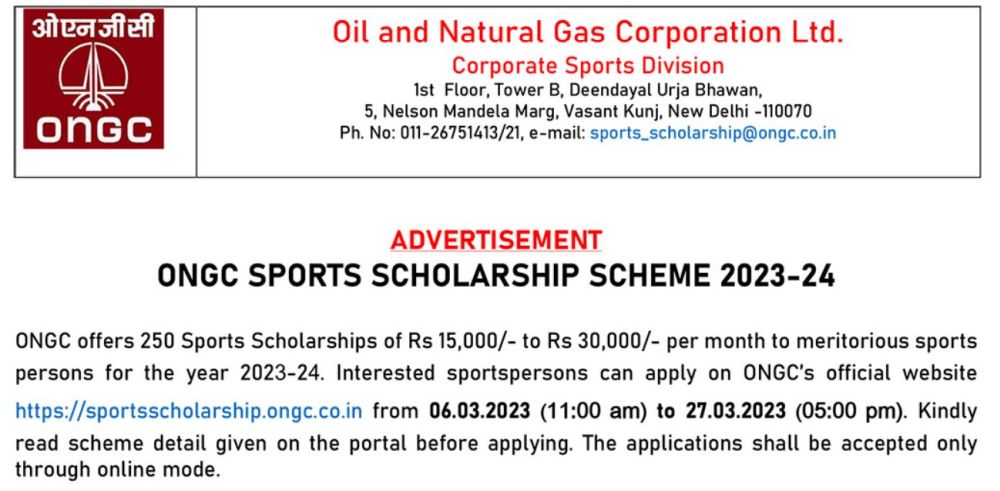 Number of Scholarships
There are a total of six scholarships will be provided for chess in Sub-Junior, Junior and Senior category, one each for Men and Women. In 2022-23, the following players got it - GM Pranav Anand, Mrittika Mallick, IM V S Raahul, WIM Mounika Akshaya, GM Mitrabha Guha and WIM Isha Sharma in the respective categories.
Economic Weaker Section shall be given a preference
Eligibility, Age Criteria and Duration
Indian citizen who does not have scholarship/stipend from any other organization during the scholarship from 10 to 25 years of age. Minimum and maximum age will be considered as on 1st April 2023. Scholarships shall be granted as on FY 2023-24.
Age Proof
Birth certificate must be provided. The other document can be passport, Aadhar card or tenth grade certificate.

Scholarship amount
The scholarship amount will be between ₹15000 and ₹30000 per month based on the category and level. Check out the table below for exact amount for each category and level.
Evaluation criteria
Check out the evaluation criteria based on two matrices mentioned below: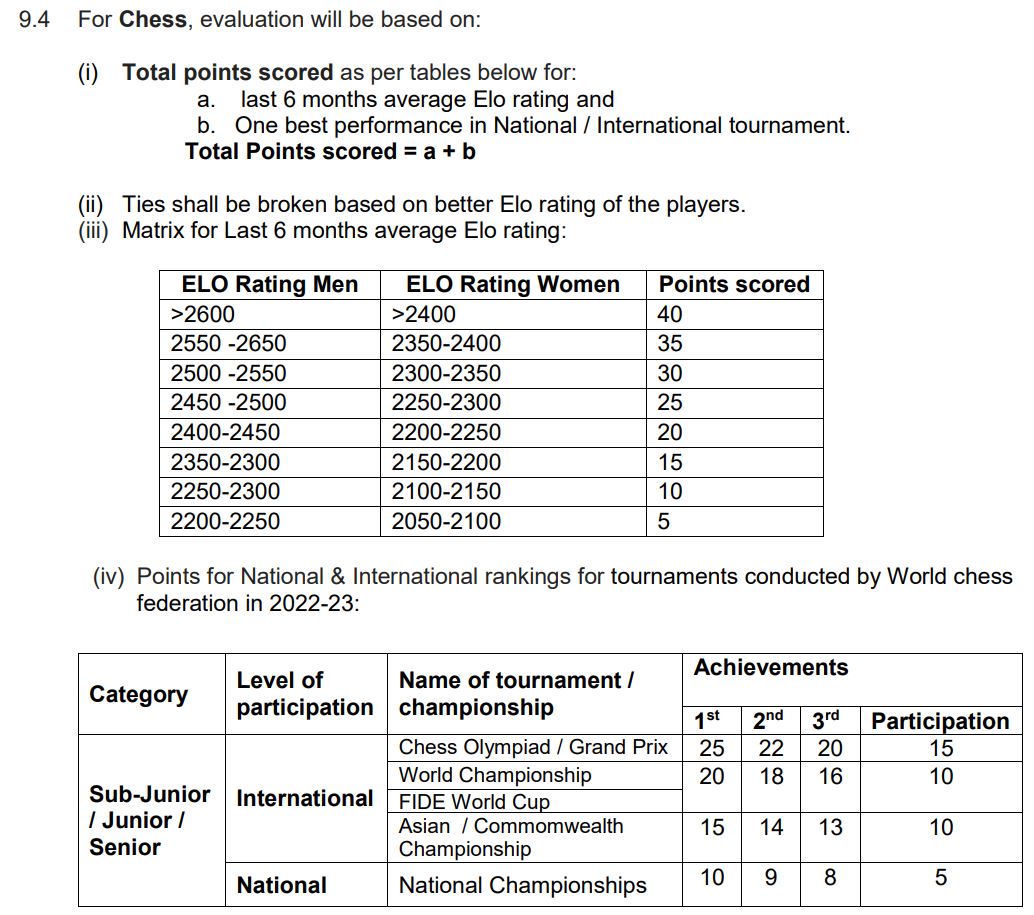 Last date: 27th March 5 p.m. Applications shall only be accepted via online method.
Links
---