Top Indian chess players pay homage to their fathers
Usually in order to become a top chess player, one has to learn the art of sacrificing on the chess board! But for that player to become a champion, his family has to make a lot of sacrifices off the board! 20th of June 2021 is celebrated as the father's day in most parts of the world. On this momentous occasions, we spoke with over 25 of the top most players in Indian chess and asked them about the role their father has played in their chess career. From being the sponsor, to quitting jobs, to travelling to tournaments, to cooking food, you can see the entire spectrum of support systems that dads have created for their children. This article pays homage to the supermen of Indian chess - the fathers!
The Super Men of Indian chess!
When you become a top chess player, you are supported by the sponsors, the job you have or the various people who believe in your abilities. But before you have established yourself, it is your father who takes the leap of faith and invests in your chess career - not just money, but also time, effort and a lot of love and care. Today Indian chess has 68 grandmasters because a lot of fathers believed in their children's abilities. Starting from stalwarts of Indian chess like Vishy Anand, Harikrishna, Vidit Gujrathi, D.Harika, B. Adhiban and going all the way to the young prodigies like Nihal Sarin, Arjun Erigaisi, Raunak Sadhwani, Gukesh, Leon Mendonca, we have stories, quotes and anecdotes from the players as to how their fathers shaped their chess career. From this we hope that a lot more fathers would be motivated and many more champions are created in our country! A very happy father's day!
Vishy Anand
Aruna Anand: "Anand's father was a man of principles. The need to respect family and cultures was deeply ingrained in Anand thanks to him. He was the one who told Anand to play fast if that's what he was good at. Most importantly he asked Anand not to worry about politics in chess but just play the game. In 2010 when we were on the 40-hour road trip he told me, "Don't worry you are both going to do well. God will protect you. When the match got over we came to know be had gone to Tirupati all by himself and tonsured his head. He said I told God please take care of Anand and he did, so I went to say thanks. In his last years, Anand spent a lot of time with him. He would ask about his chess and keep cutting of all newspaper articles on Anand. He taught us simple moral values."
GM P. Harikrishna
My Dad was traveling with me to all the events and looked after everything else so that I could focus on chess. His support after losing a game helped me to forget about the loss and win the next games.
GM Vidit Gujrathi
I remember when I was around 5-7yrs old, my dad used to come back from his clinic after a long day of work. Naturally he used to be tired, but always he would take out time and spend it with me. We used to play cricket & chess for hours. This was just one of the instances, where he always put me as his first priority. This support was there throughout my career. He was the one who encouraged me to pursue sports, even if it came at the cost of academics. Without his countless sacrifices and effort, I wouldn't be where I am. So grateful to have him by my side through thick and thin. Happy Fathers day, Dad ❤️
GM B. Adhiban
Our father is our first hero! Everything we have learnt comes mainly from him - his values, ethics and good habits! My father would never ask about the result after the game which gave me the power to go for the kill every game!
GM Harika Dronavalli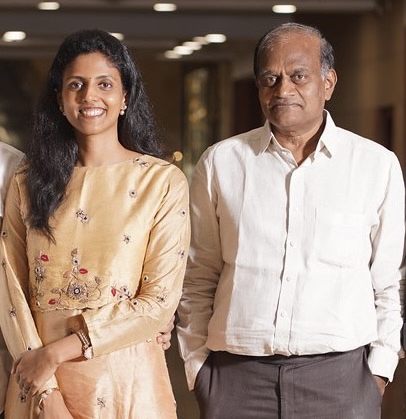 My father is one of my biggest pillars of strength in chess and life too. He is the first one who had the motivation to make me play for India. So to start with that and financially taking care of everything with a smile. Those days when we had no sponsors or support, not even once has he let me know the financial details. He always took care of everything and created an atmosphere for me to just play chess. My biggest cheerleader and when I won my first world championships u-14, he was the one who accompanied me. He is my best friend and still, I call him first to share secrets or opinions. I am sure most of the fathers out there are as selfless as I have seen my father :) Happy Fathers Day to everyone.
GM Abhijit Kunte
My parents have played a pivotal role in my chess career. I still remember when we used to play at the Sangli chess festival, where we used to stay for a month, my father had to take leave from office. As me and Mrunal (Abhijit's sister) both had to travel for tournaments, my father did not take any vacation for almost 10-15 years. He was my constant source of motivation and support.
GM Pravin Thipsay
I am from an era during which the parents contributed more than the teachers, so my father's role has been extremely important in my Chess career and life. My parents weren't good Chess players but they were well-read learned people. My father was a freedom fighter and a doctor (medical practitioner) and my mother was a municipal teacher who had done M.A in English literature. Though my father (and also mother) was unable to give any technical advice on Chess, he played an extremely important role in my overall development of my personality. He monitored my progress in academics and Chess as well. He often expressed that too much faith in Chess theory spoilt my result at times. I started following his guidance of working on and using my own ideas and this turned out to be a very important factor in my career.
GM S.P. Sethuraman
My father, S.Paniappan who is himself a rated player and a chess trainer now, has played an instrumental role in teaching me the game and galvanizing me the chess fever. I am blessed to have my father as my first trainer and apart from the game of chess, he has imparted me so many qualities in life, like discipline, fitness, honesty, and I can go on. I am always thankful to my first superhero for what I am today.
GM Nihal Sarin
Priyadarshan Banjan, Nihal's manager: "In 2013, there was a World Youth in Al Ain in December 2013. The last date to pay the fees and register was somewhere around September 2013. The cost was amounting to almost Rs 1.5 lakhs and back then that is all that Dr. Sarin had in hand. He thought well, we never know if Nihal will ever get a chance to play in a professional tournament abroad. At that time Dr. Sarin used to think that World Youth is some kind of a final level -- he had no clue about GM norms, IM norms, international tournaments, etc. He used to think those things are mere dreams for Nihal. So he decided to use up all the funds he had to make the Al Ain trip and paid the fees. This was September 2013. The plan was to just go and enjoy without any pressure or expectations. And the enjoyment hasn't stopped. As you know, Nihal took off after that."
GM Harsha Bharathakoti
My father has been my backbone not only in chess but in my life. I learned a lot from him, he was always there on my side in difficult situations. We both went to a lot of tournaments together. Whenever I go with him I do well. Whenever I lose a game we used to go for a walk and he always boosted up my confidence. Without him I wouldn't have been what I am now!
GM Leon Mendonca
Regarding my Father's contributions to my chess career you requested me to write SOMETHING, Believe me when I say for me he has sacrificed EVERYTHING, Without him I am NOTHING!
GM Deep Sengupta
My father has helped me throughout the early chess career like taking me to far off tournaments like sub junior nations in Calicut, Kerala or Chennai. That was the time of train travel and these places were pretty far from where I lived (in Chakradharpur) almost 32-40 hrs. That apart, his two biggest contribution apart from financing my chess career I think is-
1) He helped me with studies immensely. Since most teachers were unwilling to give me private lessons due to my extensive tournament participation, my dad used to study all my books and then when I came back he just explained the gist of the matter. That saved a lot of time and I never felt lagging behind my classmates.
2) He along with my brother are my biggest critics. My every chess performance had to go under their critical evaluation which kind of pushed me to do better and to prove them once and for all but I think I never succeeded in that so far 😂
GM P. Iniyan
My father is the one who introduced me to the game when I was 5 years old. He saw my interest and potential in chess and started taking me to coaching and tournaments. The expenses that come in chess tournaments are a lot and my father supported me financially, especially for more than the first half of my career when I didn't have sponsors. Since, oftentimes I have to practice on my own for long stretches, he learned chess to a good extent so that he can sit with me in practice so that I wouldn't feel alone or bored working several hours a day. He also arranges everything before we travel to the tournaments so from the moment we step off the house till the moment we are back, everything is arranged and there's no issues or outside things that can potentially distract me. To put it in a nutshell, he has been my father, coach, manager, sponsor, motivator, etc. all rolled into one.
GM S.L. Narayanan
My father has been my constant support especially during my career. He was a government contractor but sacrificed his job to accompany me when I started playing. He has travelled with me to many tournaments and managed everything else very well to make sure I could focus only on the game. Wishing every father including mine a happy father's day.
GM Tejas Bakre
My father Dr. Ravindra Bakre, a psychiatrist by profession has played a very significant role for the accomplishments in my chess career. He has been my greatest strength. Having a very calm , patient and a progressive view about things in life helps creating a right frame of mind whenever one is to achieve something big or unique in life. The time frame of this journey is very long and to sacrifice everything for such a long period keeping faith and immense patience is one of the most arduous things for parents. He imbibed in me from the very start the following few thoughts which I hold in my approach in life ."Always see what and how you can contribute to your country/society". "Learn to enjoy the journey towards the goal that you have set". "The work should speak by itself rather than words." I don't remember him every getting angry on me for losing a game or getting a bad result. I believe the knowledge and wisdom that he has, helped to never let me be under any pressure and always be very cheerful. He dedicated his life towards the goal of me becoming a Grandmaster. The numerous difficulties, challenges and frustrations that came in my journey were handled with extreme love, care and a very positive approach.
GM R.R. Laxman
I especially like the unconditional love which my father showered upon me even in times of my losses in chess/times of crisis where success was hard to come. Sponsoring my trips both in and out of the country in the fond hope that one day I will reign supreme and become a good chess player. Thank you very much dad and wish you a very happy Fathers Day. You are a fitting example for a loving and adorable father that you are.... always.
GM Raunak Sadhwani
My papa is the one who introduced me to this beautiful game of 64 squares . I started chess as a hobby and later on its been my passion .Thank you is the least I can say for everything you did for me .Thank you Papa for giving me tough fights over the board and helped me to get ready for the real battles. l am so grateful to him. I want to thank my father for always being there for me through the highs and Lows. Most Importantly he gave me the greatest gift - "He believed in me." Thank you papa for your all your Sacrifices, working overtime and for your unconditional love. He is the one who taught me - Work Hard , Never give up , Keep on trying, no matter how many times you fall ..TRY TRY & TRY - The last Swing could win the game. He is my great encourager and biggest Strength. Love you papa and I Promise One day will make you Super proud ❣
GM Arjun Kalyan
I think one of the most important features for a successful chess career is the support from your parents. My dad has been supporting me from the very beginning, both financially and emotionally. There are always rough patches and the graph keeps going up and down but I have never faced any pressure whatsoever. His constant motivation and encouragement goes a big way in making sure that I always have confidence in myself. He has also been instrumental in arranging a number of different coaches and training sessions. He takes an active part in my chess career despite his busy schedule (planning tournaments, training camps, motivation) One of the most recent examples was when I lost a crucial round in the 2nd tournament in Serbia (being extremely close to the GM title). I was already quite tired after the back to back tournaments and had very little hope to finish it in the next tournament. All of that changed after a brief phone call with my dad. He made me believe in myself and also told me many examples from his own life journey which was very inspiring and helped me complete the GM title. I would like to thank him for his invaluable support and wish him a very happy fathers day!
GM Arjun Erigaisi
My father has been instrumental in my chess career. He has been very supportive throughout no matter what. In spite of his busy schedule he always spares time for me and my sister. I never see him without a smile on his face. I feel blessed to have such an amazing father. I wish him a very happy father's day!
GM G.Akash
My dad was brought up in a small village Karisalkulam, Virudhunagar district in Tamil Nadu. He was a self-made person. He introduced me to the game of chess. He has been the only sponsor during my journey from an unrated chess player to a chess grandmaster. He never asks me about my game/tournament results unless I tell him how it went. This helped me to play my game without any pressure and enhanced my risk-taking ability in tournaments.
GM Shyam Sundar
My Father has always been my backbone since I started playing chess. He even decided to ignore getting promoted to senior post since he might be transferred quite frequently and decided to travel with me. Whenever my dad accompanied me during the tournament, I always performed well. Irrespective of my results, my dad always motivated me to pursue chess as a career. Though he does not know much about chess I used to discuss openings with him and how to approach my game against a specific opponent. My dad would not even look at my game in the tournament hall since he felt I might get pressurized unnecessarily. My family never pressurized me about anything and that's the main reason for what I am today as a player and as a person :) Till date I still remember a quote that my dad said me when I was 8-year-old kid and have been trying my best to follow that. 'When money is lost, nothing is lost, When health is lost, something is lost, But when character is lost, everything is lost'. Fathers are unsung heroes and I wish all such amazing fathers a happy 'Father's day! :)
GM Shardul Gagare
My father Dr.Annasaheb Gagare was Doctor M.D. Medicine. He was a great chess lover and he taught me chess at the age of 5. We live in a town called Rahuri where there was no chess culture at that time. But he thought out of the box and decided to make me a Chess Grandmaster instead of a doctor or an engineer. Although he was not a chess player himself, he was very fond of reading many chess books and used to teach me ideas and strategy from those books. Whenever we went for International Events, he always used to buy a bunch of new and interesting books from the event and show some interesting ideas and positions during the event. My day used to start with my father taking study of chess and the day was ending with chess study with my father. During my early career, he taught us lessons from the games of the World Champions. Honestly speaking, he had read more chess books than me and had great knowledge in the game of chess. He used to tell me chess is battle of ideas and it is the gymnasium of the mind. He sacrificed his career and accompanied me and my sister WIM Shalmali Gagare for chess tournaments when his doctor career was at its peak just to take care of us and guide us during tournaments. He accompanied us for National and International events, and took care of everything (food, rest, exercise and study). He was a chess enthusiast, always energetic and positive. Because of my father's support and guidance, we represented India at International Events and brought many medals for the country. He was a great father, guardian and a chess lover. His ideas, strategies and memories will always stay with us. I will always be proud of my father.
IM Padmini Rout
My father introduced me to chess and from the beginning encouraged me to pursue it professionally. He has always stood by me and is my pillar of strength. I wrote a story in my blog about my dad which can be read here.
GM Swapnil Dhopade
My dad supported me in Chess right from the beginning in my Chess Career. He believed in me when all his relatives and friends told him to divert my attention from chess to studies. He believed in me when I was not able to score my final IM norm for almost 2 years! He believed in me when I was not able to cross the elusive rating barrier of 2500 for almost 3 years! He took early retirement from his job and travelled with me to all the tournaments in India. He stood with me through the thick and thin not just in chess but my life to date. I am thankful to him for uplifting me during my worst chess performances which not just motivates you to do well next time but also builds up your character. Thank you, Dad!
GM Gopal GN
My father has played a tremendous role in shaping my chess career. It was he who initiated me to the wonderful game of chess. He has always tried to raise my spirits during the ups and downs of my career. Today I take this opportunity to thank him for his support.
IM Eesha Karavade
The main reason I started playing chess was because of my dad's love for the game. He just loves sports in general. So he wanted me to have a different career. He learnt chess himself a bit. He used to sit with me and show me games from Dvoretsky's books. Helped me through them. My career so far is honestly due to his efforts.
GM D.Gukesh
My father has played a huge role in my Chess career, he has always supported me and has taken care of everything which I need to focus fully on my training and tournaments. Happy Father's day!
IM Nisha Mohota
Papa is my first chess coach (mine and didi's). He taught me chess and coached and guided me till I became a WGM in 2003. After I became a WGM, he said "Now you can handle your chess on your own". In my earlier days papa also went with me to many tournaments and the one thing he taught me very early on was to be happy irrespective of the result of the game. After my losses, he would take me for an ice cream! He would say losing is ok but one should not cry- one should face things with a smile! (I became an inspiration to many kids at that time because I would always keep smiling!) We were from a middle class family so my parents always did cost cutting for everything else in life but made sure they could take me to tourneys- very recently(during covid times) I got to know that papa had taken PF loan multiple times to meet our tournament expenses! So basically everything related to my chess, including finance which was not at all easy at that time for us, was taken care of by papa (of course with support of my mom). In fact, once I overheard my papa telling mom that he wants to make us (me and didi) WGMs- he wanted one of us to become India's first WGM- that was his life's dream and so it became my dream! One thing which papa wrote in my diary when I was very young was- "Dream comes true for those who work while they dream!" He taught me to work hard for success! Forever grateful for the values he gave to us on honesty, hardwork etc! A very big contribution to my life indeed!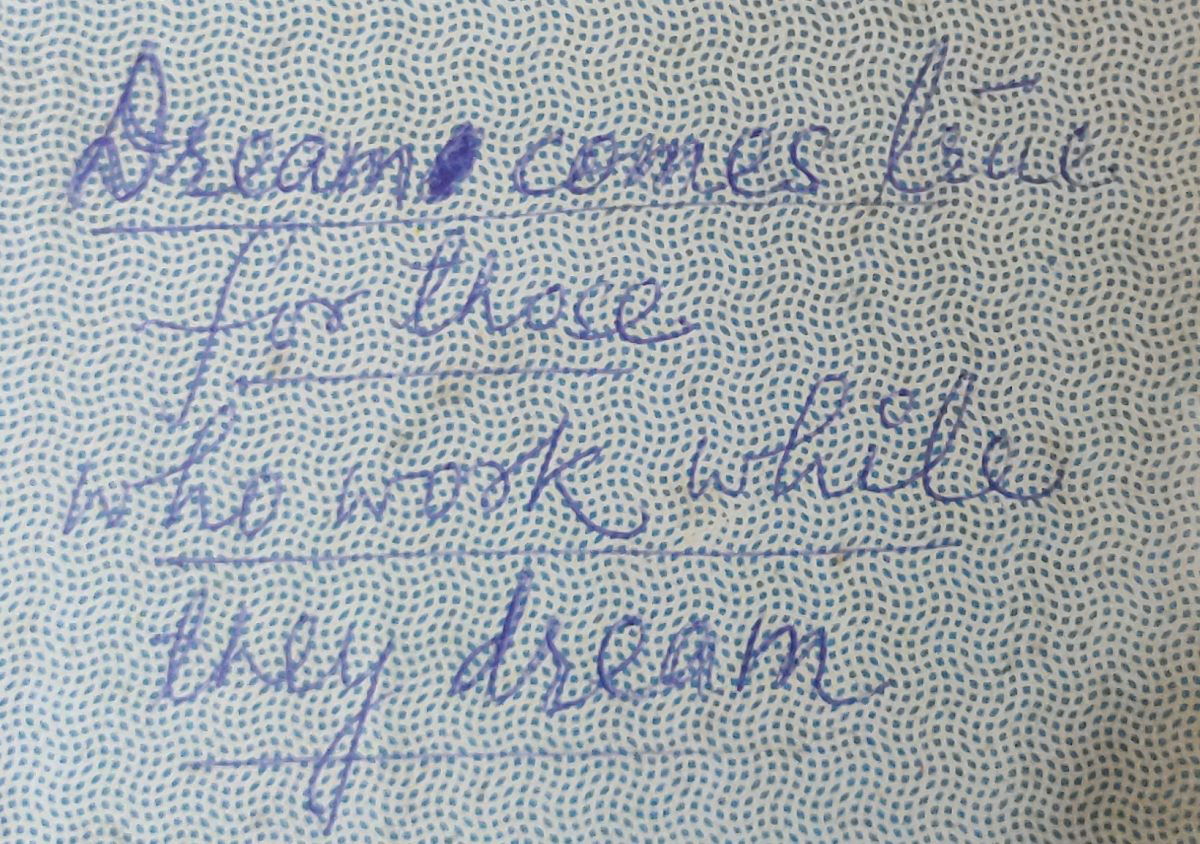 GM MR Venkatesh
My father's name is MK Rajendran, a sports lover and he was a goal keeper for his college football team. He taught me the rules and moves of Chess and once I started competing in tournaments my father used to wake me up early in the morning, sit with me solve endgame/middle game puzzles and he would cross check the answers given in the book and then we used to analyze. Since he is not a professional chess player, he would speak to other senior players, take their suggestions and invite some of them to play training games with me and he will study chess books and explain it to me. He always believed in my talent and during the age category events he used to say play in unorthodox manner and you will be able to out-calculate your opponents in the middlegame. He worked in a private firm but in spite of his work pressure he somehow managed to accompany me to the tournaments and find time to work with me on Chess. Even while I am playing he would watch me from a distance to see whether I am concentrating properly and out of my body language he would find out whether I am doing well or not! He used to motivate me a lot and would take me to a Jackie Chan/action movie to get me inspired. One of my friends' parents used to say when they lack motivation they will come and speak to my father so that they feel charged and inspired to motivate their children. He is a strong person, whatever happens in life he will quickly compose himself and he will start thinking what next and move on. I take this opportunity to thank him for all his love and the enormous efforts put towards my well being. Happy Father's Day to my DAD and to all the wonderful & loving father's all over the world!
IM Sagar Shah
It was my dad who taught me the game of chess! He had learnt the sport himself when he was just 12 during the Fischer Spassky World Championship Match in 1972. We found an old chess set in the house and every night we would play each other. What started as just for fun, started getting serious over time! After every loss I would cry my heart out and wanted to badly win! My dad would go to office and I would try to find tricks to beat him at chess when he came back home! Slowly I did become stronger than him! From being my competitor he then shifted his role of being a supporter. He would visit the Strand book stall and bring chess books. I remember once he got "Attack and Defence" by Mark Dvoretsky. I couldn't understand much about the book at that point, but after a few years I relished it! 🙂 One evening he brought home the analog chess clock and we had a super fun game of chess! My dad was my chess manager. He would speak with the organizers, give my entry, send demand drafts with the entry form, book my tickets! Amidst all of this I was never told that amount that was being spent for my chess. I was not a prodigy, nor did I ever become a GM, but my dad supported my chess career in the best possible way that he could. After every outstation tournament ended, he would come to Dadar Station early in the morning to pick me up and on the way back we would discuss what went right and what went wrong in the event and what are the next steps. For many years I would call him after my games and let him know about the result. When games started to be relayed live, he would often sit down with his mobile phone and the follow chess app and would see the full game! He himself is a CA and was very glad that I did become one as well! But at no point did he want me to follow his footsteps. I tried to create my own world in chess and he was proud of that. On this Father's day I sit here and reminisce all the beautiful memories that we created in this chess journey. Today, there is chess all around me, today there is ChessBase India, but all of this wouldn't have been possible without what my dad did for me! Happy father's day, Papa!
Messages from some of the readers of ChessBase India
My father taught me to play chess when I was 5-6 years old, I still remember that the first opening he taught me was the Spanish/Ruy Lopez Morphy Defense, and anyways after so many years I love Chess. Nothing more to say. Happy Father's Day Baba, my father also plays chess regularly online. - Sudipto Dam
Chess has indirectly made a big impact on my life. I would have a totally different human being if my father hadn't made me intrested in chess at age of 7. - Shubham Hogade
It's about a Grandfather who taught me to play chess...I remember waiting for months to spend time with him as we live in seperate houses but in vacations we would spend hours trying to wrestle the mights of our brains over the Chessboard and I still remember "Dada betha hai" whenever I was about to blunder a piece that was defended... The day when I first played in an interschool tournament in Mumbai and ranked 38 in over 100+ participants...the joy he felt hearing this...he is not with is today but he is always in my Heart and mind😔...inspiring me in times of depression and distress... He has taught me a lot not only in chess but music, art and etiquettes... His name is Late Mr. Charles Solanki - Graham Pawar
I don't have words for my father. I mean... whenever, wherever I lost in a chess game, the dejection and the sadness is immeasurable. But, I had my father with me. He told me to always keep moving, constantly working upon my goal, not to make haste. And that kept me going on, and because of him I've reached 2000 and it's 1 year of playing SERIOUS chess. Love you Pa - Aviral Gupta
---