Nihal reveals one of his favorite books
by Shahid Ahmed - 23/07/2019
Yesterday reigning Asian Continental Blitz Champion, 14-year-old GM Nihal Sarin made a post on his facebook page mentioning about one of his favorite books - Quick Chess Knockouts by Julian Hodgson. We all wonder what did the champions study in their formative years, what made them achieve greatness by becoming so strong. Nihal shares a small spec of it in his latest facebook post. Photo: Nihal Sarin's facebook page.
Nihal Sarin's Knockout idea
Nihal said that he has been reading the book since he was 7-years-old and it has helped him win many fun games. He mentioned about the game between him and Javokhir Sindarov in World Youth 2014 and credited the book in helping him win many fun games like that.
Here is the game between Nihal and Javokhir Sindarov of Uzbekistan from round 8 of World Youth 2014 (under-14 open) in Durban, South Africa.
Now you must be wondering where is the idea in the book which Nihal learnt from the book, here you go: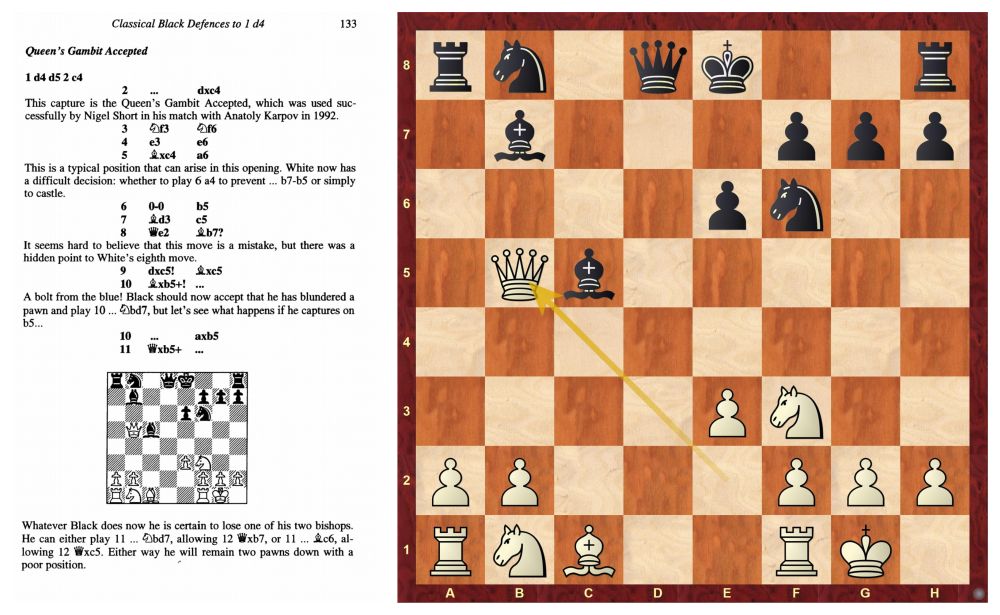 Do you have any similar incident happening in your game where exactly what you studied in the book or prepared, appeared in a tournament game?
Addendum:
Here is the game he shared with us:
He also shared what he was going through during the game and also in his personal life
---