Happy birthday Tigran Petrosian
On the 91st birth anniversary of the first World Chess Champion from Armenia, a retired Sports Editor in one of the leading Bangla newspaper of India, Aajkaal, Mr. Nirmal Kumar Saha decided to pen his memoir of Tigran V Petrosian on his blog. We are all aware of the 'Iron Tigran' and his staunch defense, but what about Petrosian the man himself? How did he start his career, why did he get such a moniker, what are the hardships he had to overcome in his life, a lot of these are lesser known facts among the general populace. In this article we take a quick glance at Petrosian's life as well as his first Candidates, World Championship and few games which showed early signs of things to come. Photo: Dutch National Archives
From Sweeper to World Champion
Petrosian lost his parents during World War II. During his childhood, he had to look for ways to make a living and feed himself. In an interview with Time magazine in 1969, Petrosian recalled - I started sweeping streets in the middle of the winter and it was horrible. Of course there were no machines then, so we had to do everything by hand. Some of the older men helped me out. I was a weak boy. And I was ashamed of being a street sweeper - that's natural, I suppose. It wasn't so bad in the early morning when the streets were empty, but when it got light and the crowds came out I really hated it. I got sick and missed a year in school. We had a babushka, a sister of my father, and she really saved me. She gave me bread to eat when I was sick and hungry. That's when this trouble with my hearing started. I don't remember how it all happened. Things aren't very clear from that time.
Tigran Petrosian was born on 17th June 19292 in the Mulki village of Tbilisi, Georgia. Back then Georgia was part of Soviet Union. Later he shifted to Moscow permanently. Tigran's father Vartanovich was illiterate but he wanted his children to study well. He could not accept studies getting hampered because of sports. Thus unlike other strong players, Tigran picked up chess a bit later at the age of 8-9 years. That also he only learnt chess, there was no scope of practicing chess regularly. He got that opportunity much later at the age of twelve years after losing his parents. His full name is Tigran Vartanovich Petrosian. He was known as 'Iron Tigran' in the chess world as his defense was almost impenetrable.‌
Petrosian was heavily influenced by Aron Nimzowitsch. His book 'Chess Praxis' was like a bible to Petrosian. He wrote, "When I went to sleep, the book was kept under the pillow like children keep their storybooks." There was another favorite book of Petrosian - The Art of Sacrifice in Chess.
In the beginning he started playing chess by self-learning from the books. At the age of 12 years, he joined Tiflis Palace of Pioneers. Archil Ebralidze was one of the first tutors in his chess career. After training there for a year, he defeated Soviet Grandmaster Salo Flohr in a simultaneous exhibition match.
In 1946, he drew with Paul Keres in Georgian Chess Championship. After that he moved to Yerevan where he won the Armenian Chess Championship and the USSR Junior Championship. Then he realized he should move to Moscow permanently for further improvement.
In the year 1949, at the age of 20 years, Petrosian moved to Moscow. He secured second position in the USSR Championship 1951. He faced World Champion Mikhail Botvinnik for the first time in this tournament. Playing with white pieces, early in the game he got into trouble. However after a prolonged battle, he managed to save the game and make a draw. USSR chess was star-studded back then. He won the USSR Championship four times - 1959, 1961, 1969 and 1975.
Petrosian is the ninth World Champion in chess history. He won the World Championship for the first time in 1963. He became a Challenger to Mikhail Botvinnik. Although Fischer made some accusations about Petrosian becoming the Challenger for World Championship. There were eight players from USSR in the Candidates tournament - Mikhail Tal, Tigran Petrosian, Efim Geller, Paul Keres, Bobby Fischer of USA, Pal Benko, Miroslav Filip of Czechoslovakia. The Candidates tournament was played in Quadruple Round-Robin format which means each player must play against the other four times. Petrosian won the tournament with a score of 17.5/28 points. Keres and Geller scored 17.0/28 points each. Fischer scored 14.0/28 and he made an accusation that USSR players colluded with each other to prevent Fischer from winning the tournament. He cited that the twelve games Petrosian, Geller and Keres played with each other, all of them ended up in a draw and that also in very few moves.
Replay Petrosian's games in Candidates 1962
Anyway, the World Championship match was of 24 games. Despite starting the first game with white pieces, Petrosian lost the game but he had the final laugh. The 24-match battle was ended in 22 games. Petrosian won the title with a score of 12.5-9.5, Petrosian won five games, drew 15 and Botvinnik won only two games. The World Championship in Moscow lasted for almost two months from 23rd March to 2nd May. Botvinnik later informed, I focused on physical fitness too apart from preparing for the long World Championship defense. I used to ski everyday for a few hours.
Replay Petrosian - Botvinnik World Championship 1963 games
Three years later Petrosian defended his World title against Challenger Boris Spassky who defeated Mikhail Tal in the Candidates to become a contender for the World Championship. In 1966, Petrosian defended his World Championship successfully against Boris Spassky in Moscow. It was not easy for Petrosian as he had to play all 24 games. He drew the last game and successfully retained his World Championship with a score of 12.5-11.5 points. Total 17 games were drawn, Petrosian won four and Spassky won three. The World Championship lasted from 11th April to 8th June 1966.
Replay Petrosian - Spassky World Championship 1966 games
In 1969, three years after successfully retaining his World Championship, Petrosian faced Boris Spassky again. The match was also played in Moscow for the second consecutive time from 14th April to 17th June. However this time he was unsuccessful in defending his title. Spassky dethroned Petrosian with a score of 12.5-10.5 points. However he kept fighting to get back into the title fray till 1980. He earned the opportunity to play in the Candidates tournament a total of eight times - four times before becoming World Champion in 1953, 1956, 1959 and 1962. The remaining four times came after losing World Championship in 1971, 1974, 1977 and 1980.
Replay Petrosian - Spassky World Championship 1969 games
Petrosian has a fantastic record in Chess Olympiad. He appeared in a total of ten Olympiads representing USSR from 1958 to 1974 and 1978. Out of those ten Olympiads, USSR won Gold medal nine times. In Petrosian's final appearance, USSR won Silver in 1978. He won individual Gold medal six times. Petrosian played a total of 129 games in his ten Olympiad appearances out of which he won 78, drew 50 and lost only one game.
Tigran got married by winning a wager in a chess game. Rona Avinezer Yakovlevna fancied both Petrosian and Efim Geller. She was a teacher of the English language and also an interpreter. She was indecisive about whom to marry. In 1952, Petrosian and Geller both went to play Inter-Zonal in Sweden. Rona was also present there. She made it clear that she will marry whoever will do better result in the Inter-Zonal. Petrosian scored a half point more than Geller resulting in her marrying Petrosian.
In the his final months, Tigran was extremely unwell health-wise. In spite of that, he remained attached to chess. In 1984, Kasparov met him twice. There were talks about him being the second for Kasparov for his World Championship match against Karpov. It is worth mentioning that in 1963, when Petrosian was fighting against Botvinnik to become World Champion for the very first time in his career, Kasparov was born at that time on 13th April. Anyway, Petrosian unfortunately did not have the opportunity to work as a second for Kasparov. Petrosian died of stomach cancer on 13th August, 1984.
Now there is another famous chess player having the same name, Tigran L Petrosian. He was born exactly after a month and four days on 17th September 1984 after the demise the World Champion. The father of the junior Petrosian was a chess lover, a follower of Tigran Petrosian. When he became World Champion, then only he decided that if he ever had a son, he will name him Tigran. Thus he was named so.
Petrosian's memory is preserved in Armenia in various ways. A statue was erected three years after he passed away in 1987. It was unveiled by Garry Kasparov. On 7th July 2006, a monument was opened in the Davtasen district of Yerevan on a street named after Petrosian. There is also a statue in his birthplace Mulki. There are countless books on Petrosian and his games for the later generation chess players.
Today, on his 91st birth anniversary, I pay my respects and salute you.
Links
The original article on Petrosian
About the Author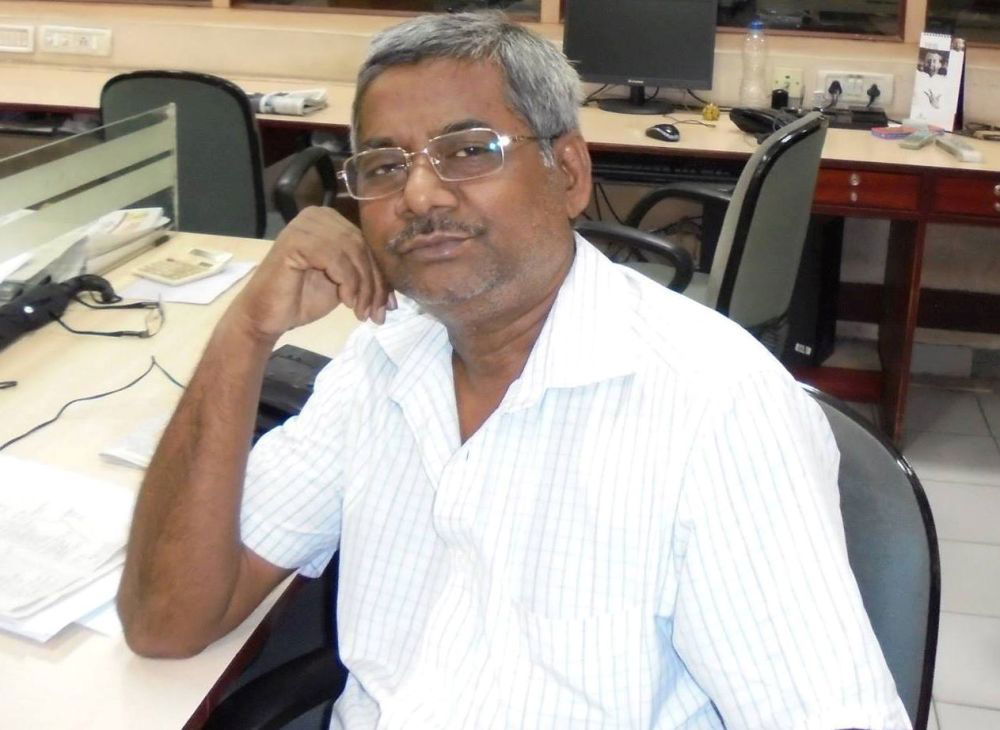 Former Sports Editor in one of India's leading Bangla daily newspaper Aajkaal for 39 years. He preferred writing about niche sports like athletics, hockey instead of popular sports like Cricket and Football. He inspired his son Neelash Saha to play chess who is also an International Master now.
The article was translated from Bangla by Shahid Ahmed
---