Commonwealth 2022 R7: Pranesh clinches Gold in Under-16 Boys with two rounds to spare
GM-elect IM Pranesh M secured the first Gold for India at the Commonwealth Chess Championships 2022. He scored 7/7 and left everyone far behind. The 15-year-old has also scored an impressive 5/7 in the Open event. GM Mitrabha Guha maintains his sole lead 6/7. He drew with IM P Shyam Nikhil in the seventh round. GM Aravindh, IM Shyam, GM Lalit and GM Visakh are in pursuit at 5.5/7. 13-year-old CM Gaurang Bagwe bounced back well by winning against IM Dushyant Sharma. He is the sole leader in both Under-14 and Under-20 Boys category and poised for a double Gold finish. Speaking of impressive, WIM Bhagyashree Thipsay won against National under-18 champion, CM Soham Kamotra. She is currently the top scorer among female participants 5/7. Round 8 in the Open section starts today at 4 p.m. local time and IST. Photo: Chess Federation of Sri Lanka
Mitrabha maintains his sole lead, Gaurang and Bhagyashree Thipsay continue their rule
Commonwealth Chess Championships 2022 Open category shows that age is not a factor. A 13-year-old Gaurang Bagwe is leading the Under-20 Boys section with a score of 5/7, ahead of many strong IMs and GMs. In a contrast, 61-year-old WIM Bhagyashree Thipsay is showing why she is a legend as she is performing fantastic against players who have only read about her tale, witnessing her prowess in-person, probably for the very first time.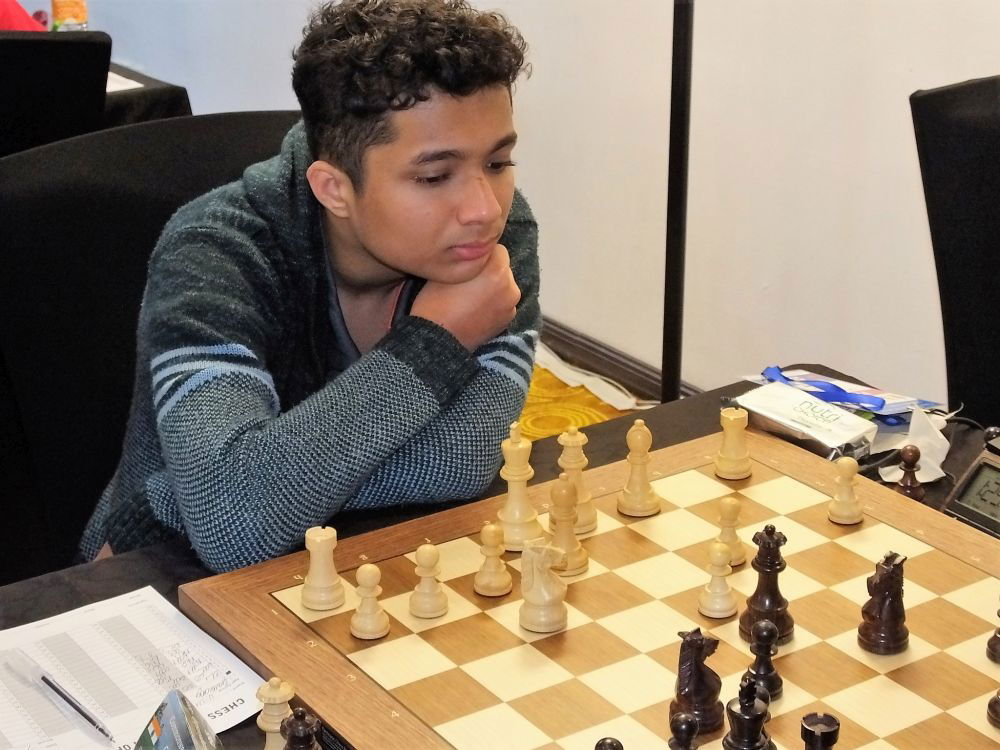 Under-16 Round 7: Pranesh - Brijeash: 1-0
IM Pranesh M (2438) scored his seventh win in-a-row against Brijeash Saravanabaavan (SRI, 1627).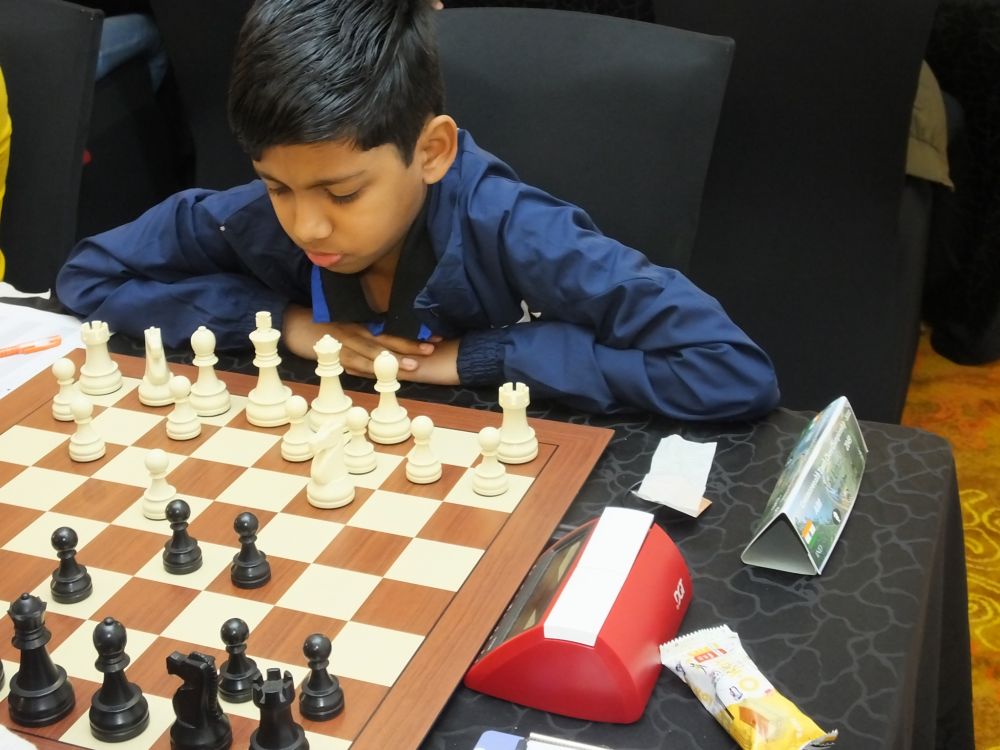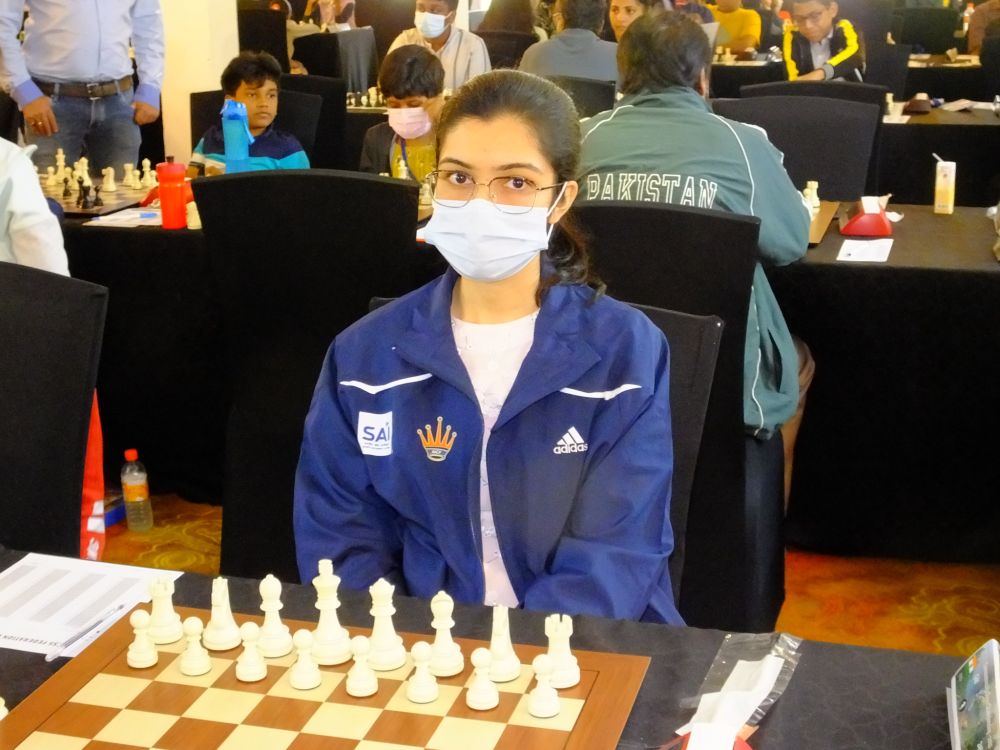 A total of 94 players including 12 GMs, 7 IMs, a WGM and 3 WIMs are taking part from Bangladesh, England, India, Maldives, Pakistan, South Africa and Sri Lanka in the Open category. The nine-round Swiss League tournament is organized by Chess Federation of Sri Lanka from 14th to 22nd November 2022 at Citrus Hotel in Waskaduwa, Sri Lanka. The time control of the tournament is 90 Minutes + 30 seconds increment from move no.1.
Round 7 results in Open
Round 8 pairings in Open
Links
Chess Federation of Sri Lanka: Official site and facebook
---