Aditya Mittal wins MPL Indian Chess Tour 2022 leg 4
The fourth leg of MPL Indian Chess Tour 2022 had an interesting finish. Three players - IM Aditya Mittal, GM Karthikeyan Murali and GM Bharath Subramaniyam, ended with the same score 26/45. Both Aditya and Karthikeyan lost their final round games, while Bharath drew. Aditya won the tournament based on tie-breaks. All three scored the exact same number of seven wins and five draws. Previous leg winner, GM S L Narayanan scored 25/45 to finish fourth. Aditya has now qualified to the next Regular event of Meltwater Champions Chess Tour and also the Finals of MPL Indian Chess Tour which is slated to take place later this month. Photo: chess24
A dramatic final round
It would have been extremely difficult for anyone to predict, how the tournament will end as both leaders, IM Aditya Mittal and GM Karthikeyan Murali lost their final round games. Still they claimed the top two places as per the tie-breaks.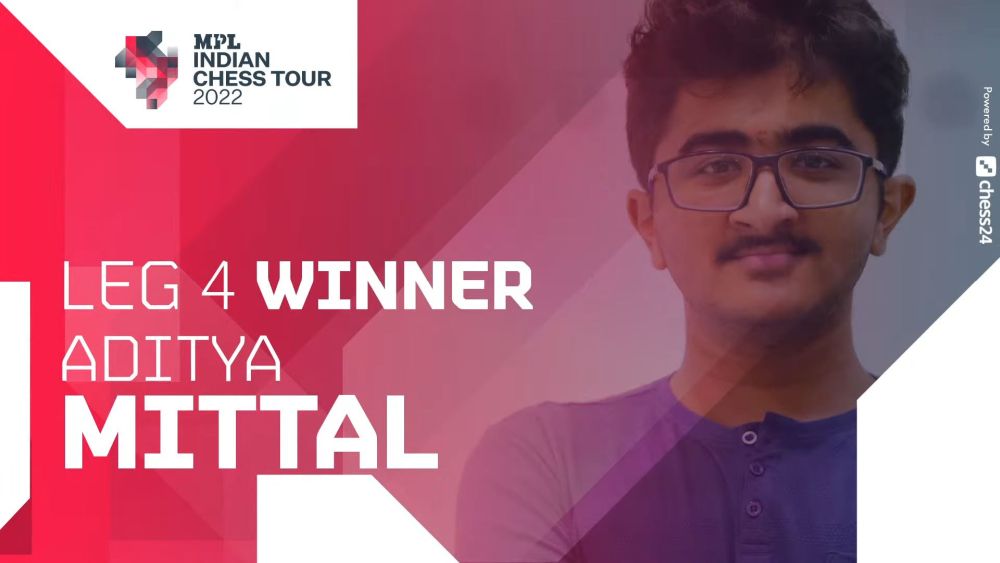 Round 13: Bharath - Mitrabha: 3-0
Previous day leader, GM Bharath Subramaniyam started the final day with a comfortable victory over GM Mitrabha Guha.
Iniyan - Aditya: 0-3
GM Iniyan P's pawn sacrifice to free up the queenside did not work out against IM Aditya Mittal.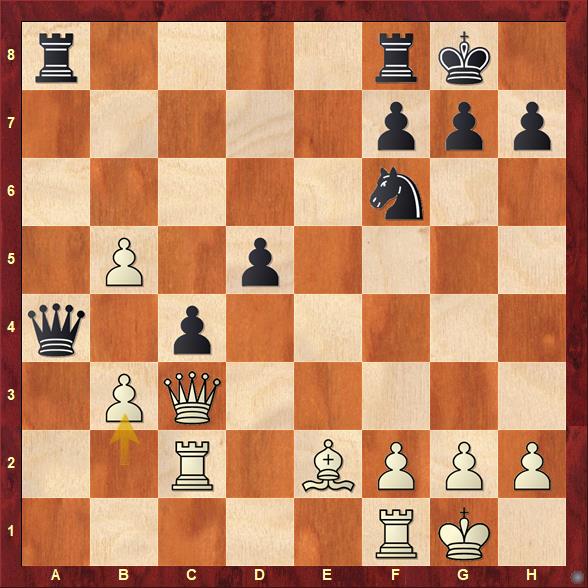 25.b3 does not work as Black has a tactical resource cxb3 26.Rb2 Ne4 27.Qxb3 Qxb3 28.Rxb3 Nd2 and White lost an exchange, eventually the game too.
Round 14: Aditya - Surya: 3-0
IM Aditya Mittal overpowered GM Surya Sekhar Ganguly with a fantastic win in the penultimate round. It was his preparation mostly as he revealed in a post-tournament interview.
Scoring system
Win - 3 points, Draw - 1 point and Loss - 0.
Replay the live stream
Replay Round 13-15 games
Final standings after Round 15
Links
---