Play chess for free at Bangalore Chess Club
Are you tired of playing chess online and looking for a way to play friendly games in person over-the-board? If you are in the 'Silicon City of India', you just have to visit Bangalore Chess Club. It is a club open for all, absolutely free to play, there is no membership or registration fees to play. Manish Simon started the club back in 2015 and today it is 1300 members strong on meetup group and have almost 600 followers on instagram. Now that we are almost coming to the end of the pandemic and slowly getting back to normalcy, this will be a good opportunity to try your hand at over-the-board chess before playing tournaments in a city where there is always a plethora of rating events taking place. Tarun Mittal writes on the resurgence of the club.
Bangalore Chess Club is open for all
Bangalore Chess Club, we are an open to all, free to play, Bangalore-based chess community. Started in 2015, by Manish Simon, out of his boredom and excitement to play OTB Chess, we have come a long way. Today, we are almost 1300 members strong on our Meetup group and almost 600 on Instagram. An amazing community ranging from - kids to teens to adults, beginners to absolute beasts, some people starting their chess journey, while some people rekindling their love for chess through our meetups. We are a full budding circle. :)
How did we start?
Manish Simon founded Bangalore Chess Club in 2015, a final year student, wanting to play OTB (over-the-board) chess. He scheduled an event to play chess on Meetup.com at Freedom Park, Bangalore and voila! The very first day, we had a few fellow chess enthusiasts join us to play!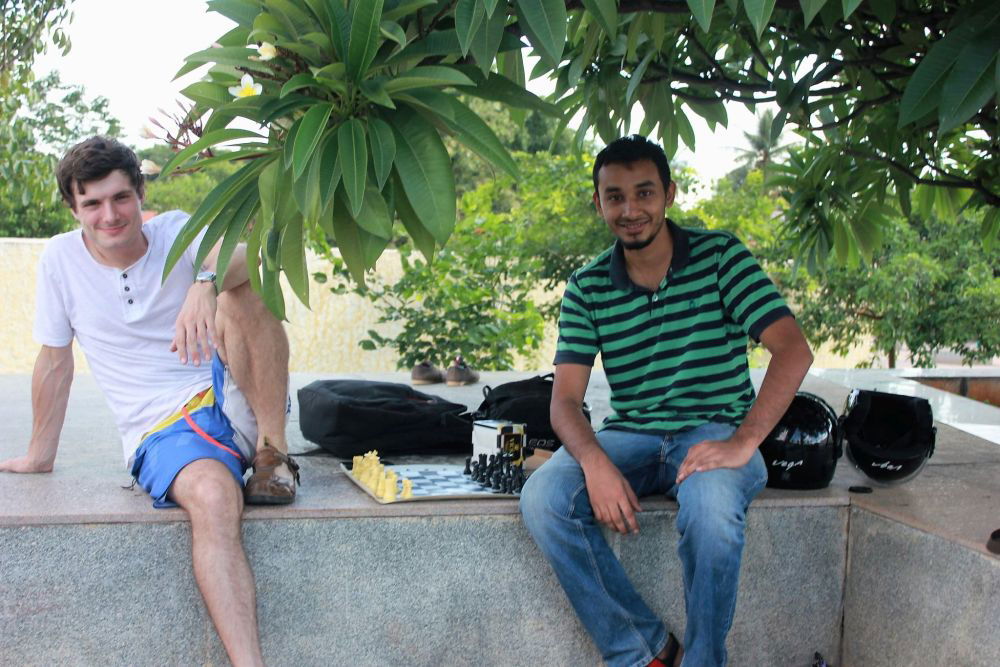 We kept evolving since then, meeting at different venues, parks, and cafes. Playing themed tournaments, or just casual chess. There have been some collaborations with Karnataka School of Chess too for organizing a mega tournament in 2018. Other than that, we had casual chess after work in Dialogues Cafe in Koramangala and weekend sessions in Freedom Park.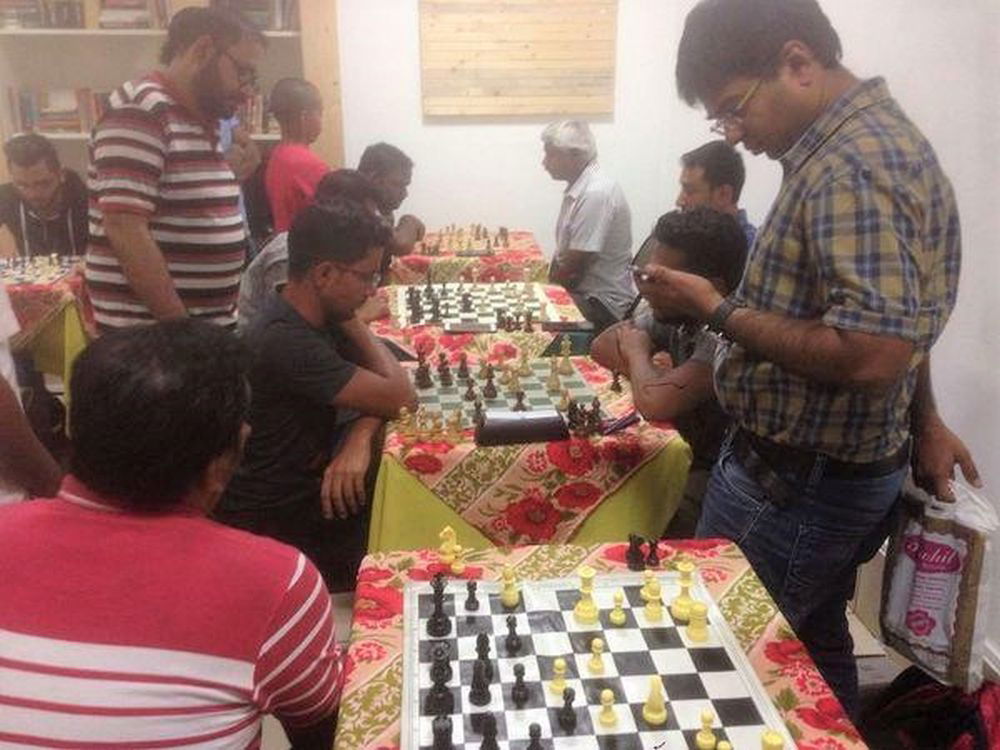 What is it like today?
During the pandemic, like everything else, we moved online and hosted tournaments on our Lichess group. Then in September 2021, when things started looking better, Tarun Mittal, again like Manish, bored and yearning to play OTB chess, restarted the OTB meetups in Cubbon Park, which if you are from Bangalore will definitely know! The first-ever meetup after restarting had almost 25 people joining us, and it's only increasing since then. We consistently have 30+ players every meetup, with a bunch of first-timers every weekend. Arunava Bhattacharjee helped organize these meetups along with Jayanth, Deepesh, and of course the founder Manish.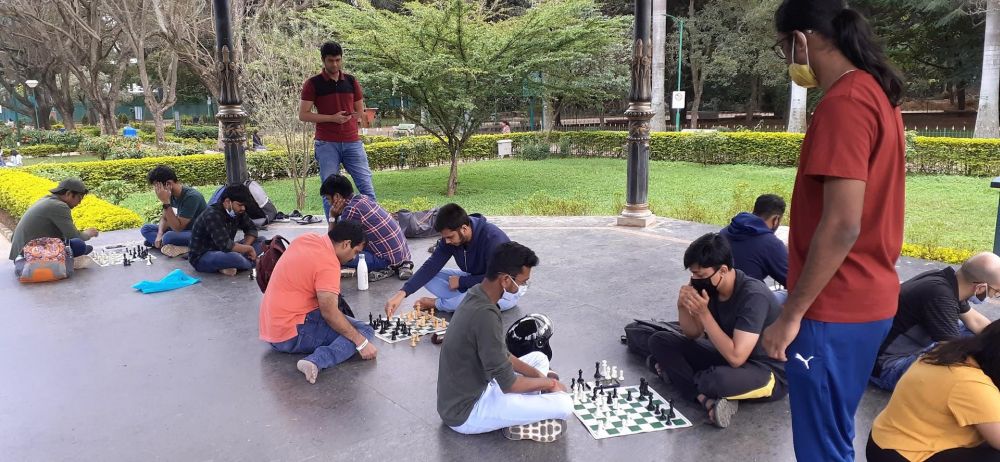 In our latest meetup, we had 40+ players participating, a personal record. It is overwhelming to see so many people sharing the same passion for the wonderful sport, come together and bond over it. We just wish we keep growing until every park falls short to accommodate us. Currently, we have an active community to discuss chess, meeting alternate weekends, with online tournaments every weekend.
We try different formats of chess offline, sometimes a swiss tournament, casual chess other times, while the last time we organized a mega team tournament.
We will always be open to all, free to join and play. We want to keep growing and be the go-to chess club for anyone wanting to enjoy the beautiful game in its truest glories. We have huge plans for the future, and we can only achieve that with more people joining and enjoying the community they build themselves.
Links
Bangalore Chess Club - instagram, facebook, lichess and Telegram
About the Author
Tarun Mittal is a FIDE-rated hobby Chess player and works as a silicon design engineer in Samsung Semiconductors, Bangalore. Hailing from Mumbai, he started chess as a kid and has been playing since then. Tarun currently tries to play tournaments as and when possible, while actively looking to build and grow a chess community. When not playing chess, he cooks and blogs about it. You can contact him @trmittal24 (Both Lichess and Instagram)
---