Rahul Srivatshav aims to reach 2600 before he turns 18
International Masters Rahul Srivatshav and Vardaan Nagpal did exceptionally well in the Chania International Open 2019 that took place from the 25th of August to 1st September in the beautiful Cretan city of Chania. Both players scored 6.5/9 points each, which was the highest in the event, and on the basis of tie-breaks were placed second and fifth respectively. This was particularly impressive in view of the fact that they finished ahead of several strong 2600+ rated Grandmasters. We got in touch with Rahul for a detailed interview as he shares with us his best game from the tournament and also his plans for the future which include preparing really hard for World Youth and World Juniors and reaching 2600 before he turns 18.
Rahul Srivatshav's sensational performance in Chania!
IM Rahul Srivatshav is just 17-years-old and he is hunting for GM norms for quite some time now. He has appeared for his 11th standard exams and will sit for the intermediate exams in March/April of 2020. Balancing academics and chess is very important for Rahul. He is inspired by Parimarjan Negi who became one of world's youngest Grandmasters and then went on to pursue research in the prestigious Massachusetts Institute of Technology. Get to know about Rahul more in the following interview with IM Sagar Shah from Goa International Open Grandmaster tournament:
Chania was the last event in Rahul's Europe tour and he was determined to secure a strong finish in this tournament. The result was sensational - he remained unbeaten, scored the highest points, and became the runner up of the event. So how did he do it? We caught up with him after the event.
ChessBase India: How does it feel to make your GM norm? Whom would you like to dedicate it to?
Rahul: I feel great to deliver such a brilliant performance playing against 6 players of 2600+ rating, 2 players of 2550+ rating and remaining unbeaten throughout the tournament. Also, I increased my rating by 36 points in this tournament alone. I was very close to getting GM norm in the last 5-6 tournaments in the last few months and missing for one or other reason. I am quite happy that I finally made my norm. I would like to dedicate it to my coach and my parents.
ChessBase India: How was the tournament for you? Was this the best performance of your career?
Rahul: This was a very strong event with lot of players with 2600+ rating and I have faced almost all players of this standard in this event. Organisers conducted the event in a highly professional manner on this beautiful island. This is my best performance ever in the international event close to 2700 rating performance. In fact, my GM norm requirement was fulfilled in the 7th round itself and I got required number of points and average rating irrespective of results of 8th and 9th round. With a tournament average of 2558, 5 points would have been good enough to get the GM norm. But I was very particular of staying unbeaten in the tournament, which I succeeded and got 6.5 points with close to 2700 rating performance.
ChessBase India: Which was your favourite game and why?
Rahul: I played the best game with black pieces against top seed of the tournament Mr. Heimann Andreas. I played the high level positional game and slowly pressed in a slightly inferior position. I also liked my game against Diego Flores. The annotation of this game is given here for reference.
ChessBase India: What are your upcoming events?
Rahul: I am going to play at the World Youth under-18 and and World Junior chess championship to be held in India in October 2019. Though I got medal in Asian Youth, I was not able to get medal in World Youth and Junior in the past. I am going for extensive preparation for these two world events.
ChessBase India: You played against 8 opponents who were rated 2550 and you were unbeaten with a +2 score. What is the secret of this performance?
Rahul: I had a strong will to succeed in the last event of my Europe tour. I was positive right from the beginning of the tournament and I prepared well for each and every round.
ChessBase India: Who is your trainer?
Rahul: I am presently trained by Netherlands Grandmaster Mr. Sipke Ernst. He is very friendly and supportive. I had been to Netherlands for some personal classes with him and it really helped me in improving my positional game. My previous coaches have been Mr. Murali Krishna from Ponnur and Mr. Ramaraju from Hyderabad, they have really helped me to sharpen my skills.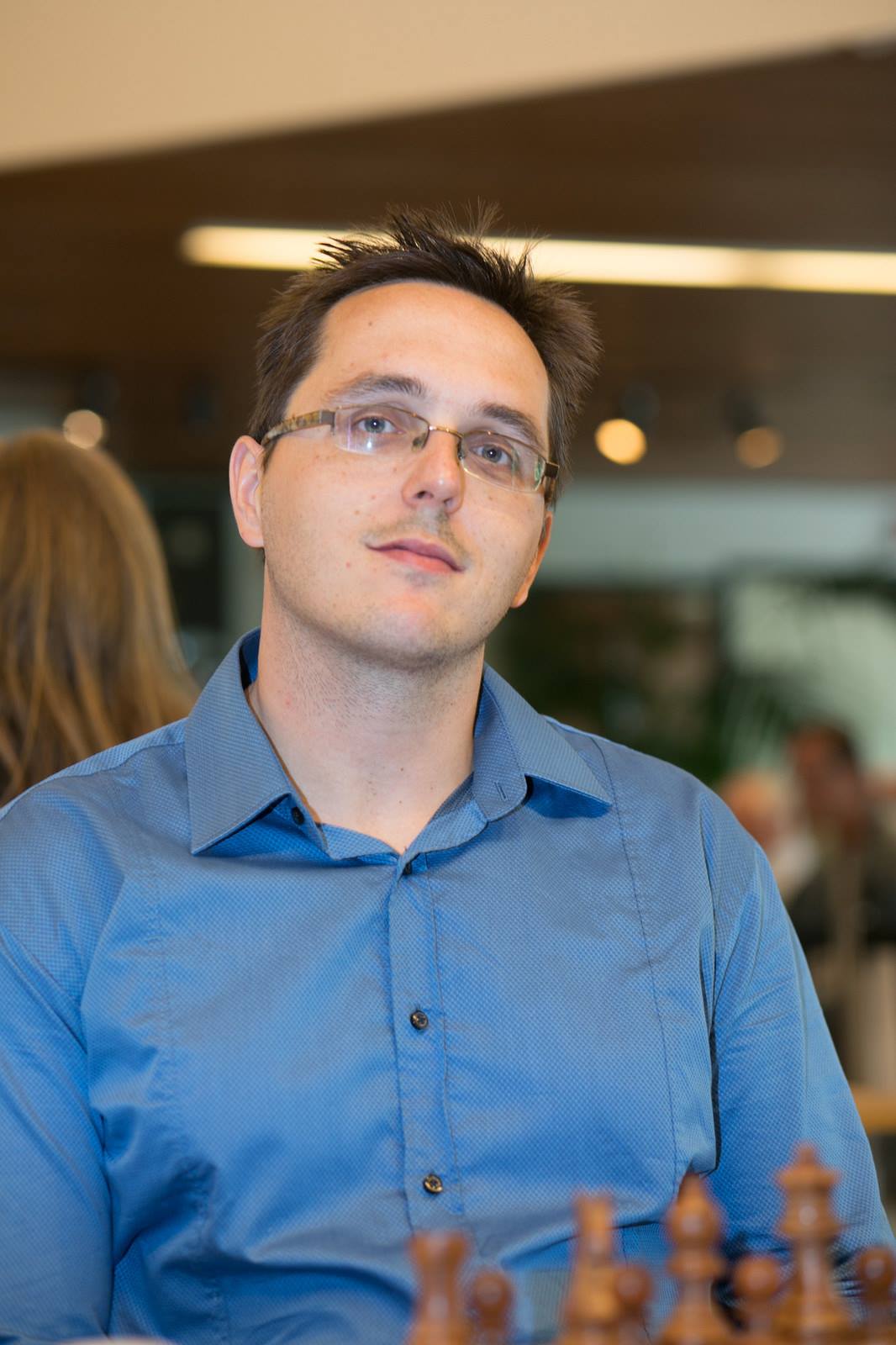 ChessBase India: What's your aim in chess?
Rahul: My present live rating is 2471 and I want to become Grandmaster within next few months and appear for intermediate exam in March/April 2020. After my intermediate exams, I want to continue both chess and studies parallelly and become 2600+ player by end of 2020 (on or before 18 years of my age).
Vardaan is now only one norm away from becoming a Grandmaster!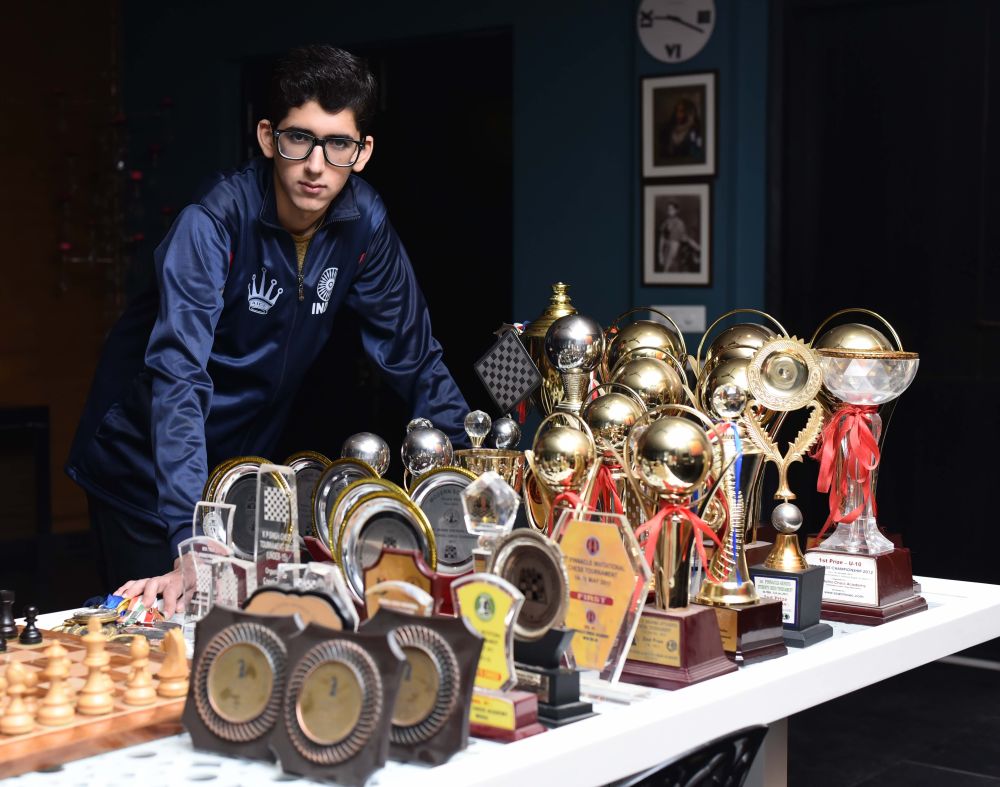 17-year-old Vardaan Nagpal created a stir back in 2017 by taking his rating from 2015 to 2501 in just 2 months. Even though he is currently rated 2346 but since he has already crossed the barrier of 2500 Elo once in his career therefore after this fine performance in Chania he is now just one GM norm away from the coveted Grandmaster title.
Final standings of Chania Open 2019
| | | | | | | | | | | | | | | |
| --- | --- | --- | --- | --- | --- | --- | --- | --- | --- | --- | --- | --- | --- | --- |
| Rk. | SNo | | | Name | FED | Rtg | Pts. | TB1 | TB2 | TB3 | Rp | w-we | K | rtg+/- |
| 1 | 2 | | GM | Iturrizaga Bonelli Eduardo | VEN | 2635 | 6,5 | 0,0 | 52,0 | 36,50 | 2648 | 0,34 | 10 | 3,4 |
| 2 | 20 | | IM | Rahul Srivatshav P | IND | 2410 | 6,5 | 0,0 | 51,0 | 36,00 | 2696 | 3,56 | 10 | 35,6 |
| 3 | 4 | | GM | Vocaturo Daniele | ITA | 2615 | 6,5 | 0,0 | 50,0 | 35,25 | 2640 | 0,54 | 10 | 5,4 |
| 4 | 3 | | GM | Fedorchuk Sergey A. | UKR | 2630 | 6,5 | 0,0 | 46,0 | 32,25 | 2543 | -0,20 | 10 | -2,0 |
| 5 | 25 | | IM | Vardaan Nagpal | IND | 2343 | 6,5 | 0,0 | 45,5 | 31,75 | 2567 | 2,79 | 10 | 27,9 |
| 6 | 1 | | GM | Heimann Andreas | GER | 2635 | 6,5 | 0,0 | 45,0 | 30,75 | 2505 | -0,78 | 10 | -7,8 |
| 7 | 9 | | GM | Pavlidis Antonios | GRE | 2559 | 6,0 | 0,0 | 48,5 | 31,25 | 2595 | 0,66 | 10 | 6,6 |
| 8 | 7 | | GM | Postny Evgeny | ISR | 2601 | 6,0 | 0,0 | 47,5 | 29,75 | 2549 | -0,37 | 10 | -3,7 |
| 9 | 12 | | GM | Shchekachev Andrei | FRA | 2530 | 6,0 | 0,0 | 45,5 | 29,00 | 2480 | -0,20 | 10 | -2,0 |
| 10 | 17 | | GM | Karthik Venkataraman | IND | 2462 | 6,0 | 0,0 | 43,5 | 28,00 | 2471 | 0,46 | 10 | 4,6 |
---