Expo 2020 Dubai to host FIDE World Chess Championship
FIDE World Chess Championship was supposed to take place in 2020. However due to pandemic, much like every other major event, the World Championship also had to be delayed. The reigning world champion Magnus Carlsen is set to defend his title this year at Expo 2020 Dubai starting on 24th November against the winner of FIDE Candidates Championship which is supposed to resume in Spring. Currently the Candidates is led by Vachier-Lagrave and Nepomniachtchi after the conclusion of the first half. Photo: FIDE
Lausanne, January 28, 2021
• The championship will take place 24 November – 16 December 2021 in Dubai, as a highlight of Expo's diverse and inspiring calendar.
• Reigning World Champion Magnus Carlsen will defend his title for the fourth time against a yet to be determined challenger.
• The two players will compete for a prize fund of 2 million euros.
• Chess has experienced a massive surge in popularity during 2020, connected to the global lockdowns and the global success of 'The Queen's Gambit'.
The next FIDE World Chess Championship – the highlight of the world chess calendar – will be held at Expo 2020 Dubai, promising an enthralling contest that will delight chess fans and the wider public alike.
Organised by the International Chess Federation (FIDE), the postponed 2020 championship will take place between 24 November and 16 December 2021, and will see the reigning world champion, Magnus Carlsen of Norway, defend his title against the winner of the delayed Candidates Tournament, which is due to conclude in Ekaterinburg, Russia, in April. The two players will compete for a prize fund of EUR 2 million (AED 9 million).
Following a tradition that goes back almost five centuries, the title of best chess player on the planet will be determined in a match, a face-off between two finalists where they play to the best of 14 games. The scores of the individual games are added to determine the winner of the encounter.
This will be the fifth World Championship match for Magnus Carlsen, who first won the title in 2013 dethroning the Indian star Viswanathan Anand. The 30-year-old Grandmaster has topped the world ranking since he was 19 and holds the record for the longest unbeaten run in classical chess. Magnus is also the current World Champion in the 'Rapid' and 'Blitz' formats of chess.
Commenting on the announcement, Mohamed Al Ansaari, Vice President - Communications at Expo 2020 Dubai, said: "Expo 2020 Dubai will be a global celebration of the very best of humankind, held in one of the world's most welcoming and ambitious nations – what better place to host a thrilling showdown between the brightest minds in chess?
Just as chess unites people of all ages and backgrounds from across the world, and encourages strategic thinking and problem solving, Expo 2020 will also bring the world together to build bridges and inspire solutions to some of the most pressing shared challenges of our time. The FIDE World Chess Championship will be an exciting highlight of Expo's events calendar, enjoyed by millions of physical and virtual visitors worldwide."
FIDE President Arkady Dvorkovich added: "The World Championship Match is an outstanding event, and we are proud to team up with Expo to create a breath-taking experience not only for the hardcore chess fans, but also for the wider audience. Ever since the first international tournament, held in London in 1851 as a part of the Great Exhibition, chess is strongly connected to the events epitomizing human's mind progress and strive for excellence.
This year's match will be exceptional in many ways, and I believe it is going to be an event to remember for the years to come. Chess - a game with hundreds of years of history but still enigmatic, is going to manifest its beauty in this competition of two best chess minds, and thanks to the cooperation between Expo and FIDE we shall see the entire chess world following this battle."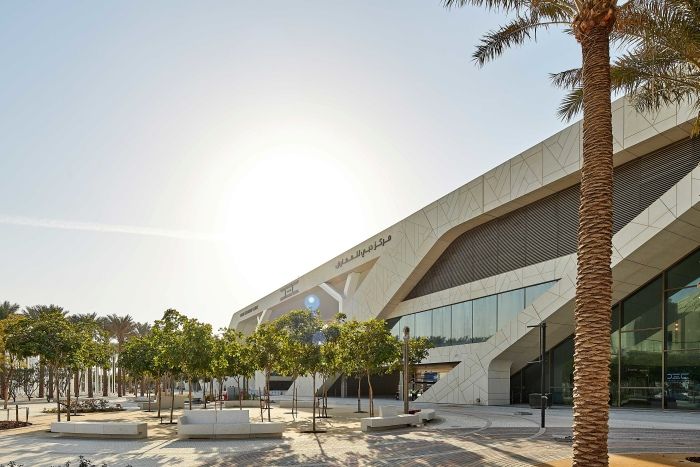 The FIDE World Chess Championship will take place at the state-of-the-art Dubai Exhibition Centre, co-located at Expo 2020. The Championship will also include a series of side events, including exhibition matches and appearances by former champions and celebrity fans. With live commentary capturing every move, the match will be broadcast live around the world, reaching a global audience of hundreds of millions. Spain will also host the final of the World Online School Chess Tournament at Expo 2020 Dubai, aiming to promote the educational power of chess in line with the Spain Pavilion's theme of 'Intelligence for Life'.
The history of chess can be traced back more than 1,500 years, and the 'king of games' is estimated to be played by hundreds of millions of people worldwide, including more than 30 million children engaged in chess in school programs around the world. This number is thought to have surged as chess became a favorite pastime during the global lockdowns, and the trend was further fueled by the resounding success of 'The Queen's Gambit'. The Netflix series ranked in the top-ten charts in 92 countries, becoming one of the most popular series in the history of the streaming platform. It is estimated now that, on average, more than 20 million chess games are played every day, online or over the board.
Welcoming more than 200 participating nations and organisations, and millions of visitors, Expo 2020 Dubai is the first World Expo to take place in the MEASA region, showcasing the best in human imagination, innovation, and ingenuity. With up to 60 live events taking place daily across 182 days, Expo 2020 will offer unmissable and unforgettable experiences that will entertain and inspire people from around the world.
About Expo 2020 Dubai
From 1 October 2021 to 31 March 2022, Expo 2020 Dubai will bring the world together in a spirit of hope and optimism and with a shared purpose towards solving some of our greatest challenges.
• It will showcase the greatest innovations, breakthroughs and ideas from around the planet, enabling action towards a better world under its theme of 'Connecting Minds, Creating the Future'
• Expo 2020 will be an endless journey of discovery as more than 200 participants – including nations, multilateral organisations, businesses, and educational institutions, as well as millions of visitors – harness their collective power to change the world for the better
• Expo 2020's sub-themes of Opportunity, Mobility and Sustainability will inspire visitors to make a conscious effort to think and live differently
• An entertaining global celebration with something for everyone, Expo 2020 will wow visitors with daily events, showcasing the best of technology, creativity and culture, while F&B outlets will feature cuisine from around the world
• The first World Expo to take place in the Middle East, Africa and South Asia (MEASA), located on a 4.38 sqkm site adjacent to Al Maktoum International Airport in Dubai South
• Built with a long-term legacy in mind, the Expo site is an example of innovation in action and will transform into District 2020, a blueprint for human-centric, smart and sustainable cities of the future, after Expo 2020 closes its doors
About the International Chess Federation
The International Chess Federation (FIDE) is the governing body of the sport of chess, and it regulates all international chess competitions. Constituted as a non-governmental institution, it was recognized by the International Olympic Committee as a Global Sporting Organization in 1999.
FIDE currently has its headquarters in Laussane, but it was initially founded in 1924 in Paris under the motto "Gens una Sumus" (Latin for "We are one Family"). It was one of the very first International Sports Federations, alongside the governing bodies of the sports of Football, Cricket, Swimming, and Auto Racing. It is now one of the largest: being chess a truly global sport, with dozens of millions of players in all the continents, the FIDE englobes 195 countries as affiliate members, in the form of National Chess Federations.
About World Expos
In 1851 the Crystal Palace was the centerpiece of London's Great Exhibition – the first World Expo. It celebrated the man-made industrial wonders of a rapidly changing world. Architecture, contents and a theme, 'Industry of All Nations', were combined to create a big idea of nations meeting nations in shared technological and commercial progress. In more recent years, participants in World Expos, including governments, international organisations and companies, have gathered to find solutions to universal challenges and to promote their achievements, products, ideas, innovations, their national brand, and their nations as destinations for tourism, trade and investment.
World Expos are held under the auspices of the Bureau International des Expositions (BIE), the intergovernmental organisation responsible for overseeing and regulating international exhibitions ('Expos') and for fostering their core values of Education, Innovation and Cooperation. Today, four types of Expos are organised under the BIE's auspices: World Expos, Specialised Expos, Horticultural Expos and the Triennale di Milano.
How to cover Expo 2020 Dubai in person at event time or report on the event remotely
To attend Expo 2020 or cover Expo 2020 remotely using content and assets generated by Expo, you must be accredited. To kick off your journey with Expo 2020, please ensure that you:
1. Register to access our Media Information System, Tawassul at https://media.expo2020dubai.com. Tawassul is regularly updated, providing the latest content assets, including press releases, photographs, audio and video, the electronic media kit, and information on broadcast and photography operations. It also provides you with important information and updates on facilities and services such as media accreditation, visa information for international accredited media, and permits. Access to other media-related systems (Media Asset Management System and Media Bookings System), which will be launched in Q2 2021, will only be permitted to accredited media (see below). Information about these systems can be found on Tawassul.
2. Once registered, submit an Expo 2020 Media Accreditation expression of interest. Within this expression of interest, please appoint an Accreditation Liaison Officer (ALO) from within your organisation who will act as the single point of contact with Expo 2020 for media accreditation. Following this, approved media organisations will be provided login details and instructions for the accreditation system to enable them to submit applications. For support, contact Expo 2020 Dubai's Media Services team at media.services@expo2020.ae or +971 (0)56 689 2101.
Links
Expo2020 Dubai: Official site, twitter, facebook, instagram
---