Play Simul with GM R R Laxman this Saturday
India's 20th Grandmaster R R Laxman will give a simultaneous exhibition this Saturday at 8 p.m. IST on Playchess server. Anyone with a Playchess ID can play this exhibition match, not only that, each player will be able to personally talk about the game with the Grandmaster himself after it is over. The number of players is restricted to six and the rating restriction is below 2100 Elo. Time control will be 35 mins + 10 seconds increment and entry fee is ₹500. So hurry up and make sure you get to play against the former National Blitz champion and talk about your game against him. Photo: Amruta Mokal
Play against a Grandmaster from the comfort of your home
Have you always wanted to play against a Grandmaster but didn't know how to approach? ChessBase India is here to fulfill your wish. For the first time ever, ChessBase India is organizing a simul event with GM R R Laxman, someone who uses Playchess servers daily for practice. You must be having a lot of questions in your mind, what's the catch, how to play, how to enroll etc. We have explained everything in this article.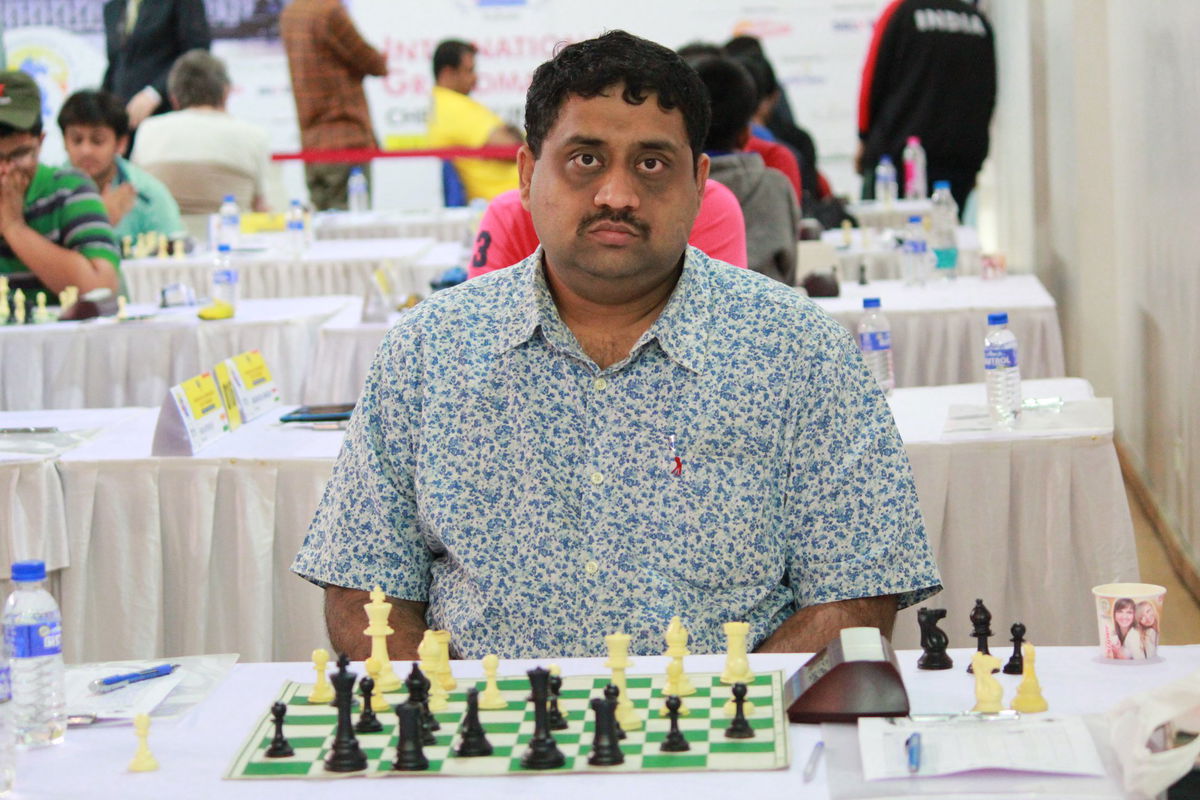 GM R R Laxman is India's 20th Grandmaster. He won the National Blitz Championship in 2005 and 2017. Two weeks ago Laxman won SRCA Fun Blitz tournament in Chennai. Before that he won a one-day rapid chess tournament in Bengaluru. Earlier this year he won a rating tournament at Sivakasi in Classical format. Laxman started the year 2018 in a fantastic manner by winning Chennai Open 2018. So far, Laxman has won two classical tournament, one rapid and one blitz tournament respectively in 2018.
In 2017, Laxman won a lot of Rapid and Blitz tournaments. First he started off by winning a Blitz tournament in Bengaluru in February. Then he finished 2nd at a Blitz tournament in Thane and in the following week he won a Rapid Rating tournament in Kolkata in May and two months later the City of Joy gave him more reasons to be happy because he again won another tournament in Kolkata, his first National Blitz title. Before the triumph at Nationals, he won a Rapid Rating tournament in Chennai. He won another rapid rating in Madhya Pradesh in September. In September, Laxman won his final Rapid Rating tournament of the year and he finished at first runner-up position in a Blitz tournament in Malaysia to conclude 2017. In the year 2017, Laxman won four rapid rating and two blitz tournaments.
Laxman's career highlights:
1. National Youth under-25 champion in 2006 and 2008
2. Became India's 20th Grandmaster in 2009
3. Runner-up in National Rapid 2009
4. Silver medalist in Commonwealth 2010
5. Tamil Nadu State Blitz Champion in 2013
6. National Blitz Champion in 2005 and 2017
Date: Saturday 24th November 2018
Time: 8:00 p.m. IST
Time control: 35 minutes + 10 seconds increment
Entry Elo limit: All players should be below 2100 Elo Classical
Entry fee:
The entry fee is ₹500 for everyone. In this fee you get one month of ChessBase Premium Account. Before paying the entry fee of the tournament, please ensure that you have a valid Playchess id. You can create one from here. The last date to pay entry is at 8 p.m. IST on 23rd November 2018
.
Once you have paid the entry fee, members will receive a one month serial key on the registered email address along with the procedure to extend your account.
Only first six entries will be accepted. If you register afterwards then your entry will be refunded. So hurry up and register fast.
All players will be able to talk with Laxman after the match through a phone call.
Event Rules:
1. All the games will be checked by the server engine and by a panel of experts. If any player is found guilty of cheating, the concerned player's account will be suspended and will not be allowed to participate in any of the future Playchess events conducted.
2. The Tournament Director will hold the right to reject any entry and entry fee will be refunded (after a minimal amount of around 3-5% is deducted) if the entry is rejected at the start of the event. The decision of the Tournament Director will be final. After the event has started and your internet is disconnected or you exit the playing room, your entry fee will not be refunded.
How to play the tournament:
1. Pay the entry fees and fill up the form:
2. Download Playchess Windows Desktop Client from here
Once the download completes, install it as per on-screen instructions. Remember this must be done on a Windows computer as it does not support Mac/Linux OS.
3. Launch Playchess Windows Desktop Client from your computer.
Now click on LOGIN button at the top right. This is what you will get:
You must type in your Playchess ID and password. Remember to keep your playchess id short, it's easy to remember and less chances of error while typing.
Note: The Playchess id, while paying the entry fee and while entering the playing arena on 24th November, should be the same.
Before clicking on playchess.com, make sure LOG OFF button and your id is shown as highlighted below:
4. Now click on Playchess.com button
and this is what you will see:
5. Now navigate to the Rooms tab on the bottom right of the screen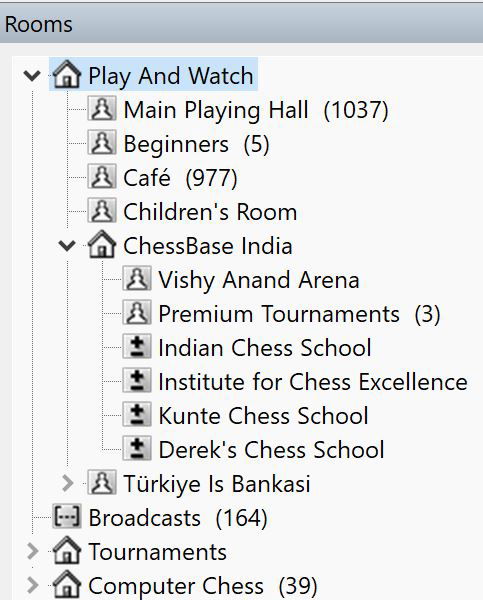 Scroll down a bit until you see Simultaneous Exhibitions room: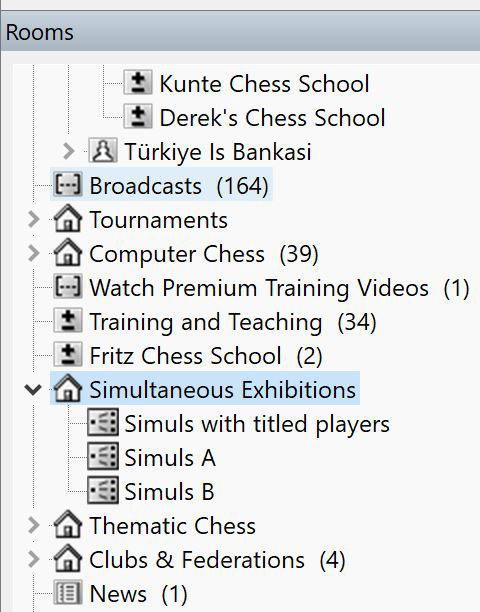 6. Just to be sure, you can see your Playchess id here, Laxman's and five other players
That's all you need to do. The game will start automatically at 8 p.m. IST on saturday 24th November 2018. Make sure to be at the room by 7:15 p.m. IST
If you still have any doubts, please email us: chessbaseindia@gmail.com or write in the comments section below
---