Wenjun Ju becomes Women's World Champion for the fourth time
The defending champion Wenjun Ju continues her reign as the Women's World Champion. She defeated Tingjie Lei 6.5-5.5 in a twelve game match to retain her crown. Tingjie struck first in the fifth game. In Game 7, Wenjun had some great chances. However, she could not capitalize on them. In retrospect, missing that win, did not prove to be costly to her as she delivered the equalizer in the following game. Heading into the twelfth game, it was evident from the play that both players wanted to finish things in the Classical format. One of their wish turned out to be true as Wenjun won Game 12 to become the Women's World Champion for the fourth time. She revealed that Wei Yi and Pentala Harikrishna were her coaches. Photos: FIDE/Stev Bonhage
Harikrishna revealed as one of Wenjun's seconds
"I want to thank my coaches Wei Yi and Pentala Harikrishna... With Wei Yi, I have been working for about half a year and with Harikrishna even less, but they really helped me a lot, and I appreciate it." - Ju Wenjun revealed after winning the Women's World title for the fourth time. She also added, "I am excited and relieved at the same time. I am very emotional now. I was very focused on the game until the very end, so when it finished, I thought, "White wins", and that's it." The four-time world champion on her triumphs, Each time I win the world championship is very special for me. I feel really good; the quality of the games was good, both of us played very well this time, and I feel lucky for myself."
The total prize fund was €500000, Wenjun Ju won €300000 and Tingjie Lei got €200000.
Pentala Harikrishna is known as a very good team player. He has won multiple leagues for various teams all over the world. So selecting him as one of Wenjun's coaches was undoubtedly a great choice. After Surya Sekhar Ganguly assisting Vishy Anand for multiple World Championships, his good friend, Harikrishna can also now boast of the same accolade, assisting a World Champion to a successful World title defense.
Game 5: Tingjie strikes first
The first four games ended in well contested draws. In the fifth game, the defending champion went wrong in an already difficult endgame.
Tingjie - Wenjun
44...g6 weakened Black's kingside further. 45.e5 completely disintegrated Black's position Qa8?? 46.Qf3 f5 47.Rd7 Ra7 48.Qxa8+ Rxa8 49.e6 Rxa4 50.Rb7 and White went on to win the game after gaining Black's bishop. Tingjie took the lead 3-2.
Game 8: Wenjun equalizes
After a draw in the sixth game and a missed opportunity in the seventh, the defending champion delivered the equalizer.
Wenjun - Tingjie
Black can go 42...Rb2 and attack the f2-pawn. If White takes on e6, 43.Rxe6 Rxf2+ 44.Kg3 Rf3+ whatever White chooses, one way or the other, it leads to a draw. Instead, 42...Rb3? was played which means Black dropped the e6-pawn for no reason and ended up losing the game eventually. 43.Rxe6 and White went on to win the game in another 29 moves. The score became level 4-4.
Game 12: Wenjun scores a clutch win to retain her crown
It became evident from the game that neither player wants to go for tie-breaks. Both wanted to have a decisive result in the final Classical game.
Wenjun - Tingjie
18.Bxf6 Nxa1 19.Bxa1 Qxa5 both players made their intention clear of playing for only one result. 20.Qc3 Qxc3 21.Bxc3 Rcb8 22.Nd4 e5?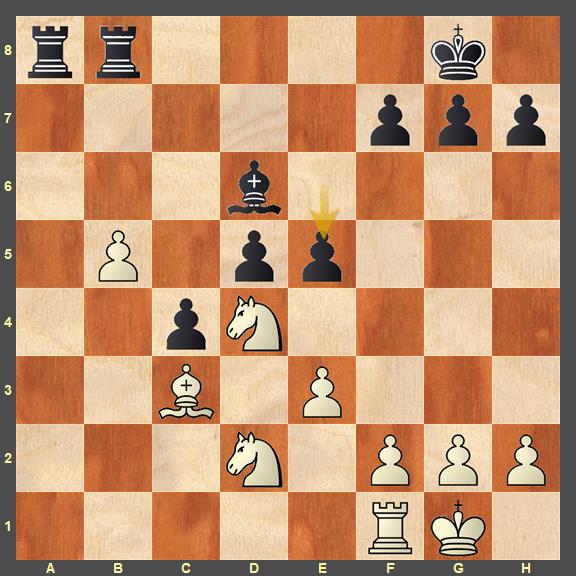 White cannot hold on to b5-pawn for long but Black should not have rushed into capturing it. 22...e5? 23.Nf5 Bf8 24.Bxe5 Rxb5 25.g4 g6 26.Nd4 Rb2 27.Nb1 Bg7? it can be classified as Black's final mistake. 27...Ra1 28.Nc3 Rxf1+ 29.Kxf1 would have prolonged the fight. White eventually won the game, match and became Women's World Champion for the fourth time.
Four times or more Women's World Champions
Vera Menchik - 8 times
Nona Gaprindashvili and Maia Chiburdanidze - 5 times
Xie Jun, Yifan Hou and Wenjun Ju - 4 times
Source: Wikipedia
Replay all games
Prize fund
The event prize fund is €500,000, with €300,000 going to the winner and the remaining €200,000 to the runner-up.
Links
---