18th Delhi GM Open 2020: Muthaiah Al shines on day 2
Eleven players share the lead at the conclusion of round 3 of 18th Delhi International GM Open 2020. On day 2, Al Muthaiah stole the show by defeating Delhi Open defending champion GM Levan Pantsulaia and GM Visakh N R in consecutive rounds. GM Karthik Venkataraman scored a fantastic win over reigning Commonwealth champion GM Abhijeet Gupta. Among the leaders, GM Ziaur Rahman, GM Hesham Abdelrahman, IM Himal Gusain and FM Niranjan Navalgund scored fine victories in round 3 to finish the day with 3.0/3. Two untitled players 15-year old Ishvi Agarwal and 14-year old Rudrashish Chakraborty are among the leaders with a perfect score of 3.0/3. A detailed report of round 2 and 3. Photo: Niklesh Jain
Muthaiah Al scores two big upsets
Al Muthaiah had an absolutely phenomenal day at 18th Delhi International GM Open 2020. He defeated Delhi Open defending champion Georgian GM Levan Pantsulaia (2598) in round 2 and then India's 59th GM Visakh N R (2518) in the third round.
Al Muthaiah played a nearly perfect game to beat Georgian GM Levan Pantsulaia in round 2.
Muthaiah - Pantsulaia, Round 2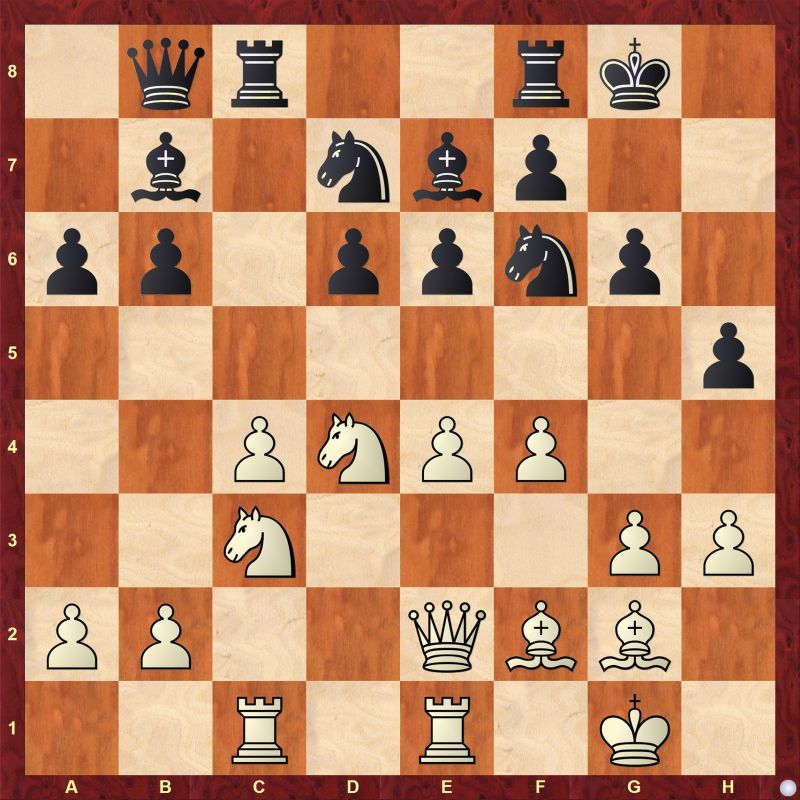 Muthaiah got a pleasant position out of the Symmetrical English, Pantsulaia's inaccuracies only helped him.
White already has a huge advantage in this position, but the critical question is how should white continue after 25...Bd8 ?
The reason Muthaiah's game was near perfect instead of a perfect one is, he slipped slightly with 28.Qd2 which allowed Black momentarily to get back in the game. This was the only proper chance Black had to salvage his difficult position. He continued with 28...Nxd5 and could not get back into the game afterwards.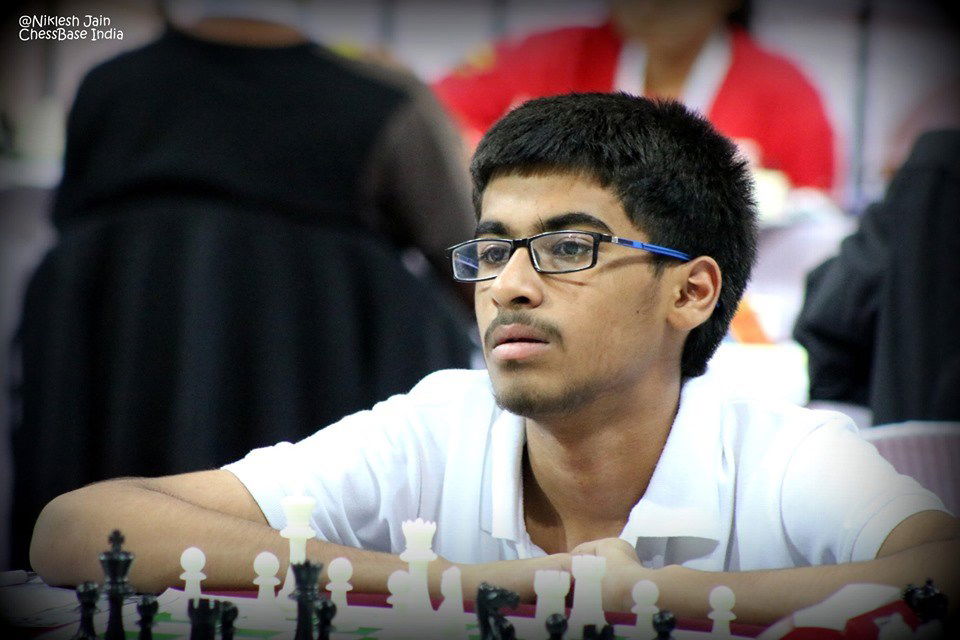 Mohite - Grover, Round 2
Ranveer Mohite will definitely regret missing a simple win against GM Sahaj Grover when he repeated moves with 33.Qa7 Qb6 34.Qf7 and then Sahaj realized how barely he managed to escape and played 34...Qb8 to save his game. Eventually the game ended up in a draw.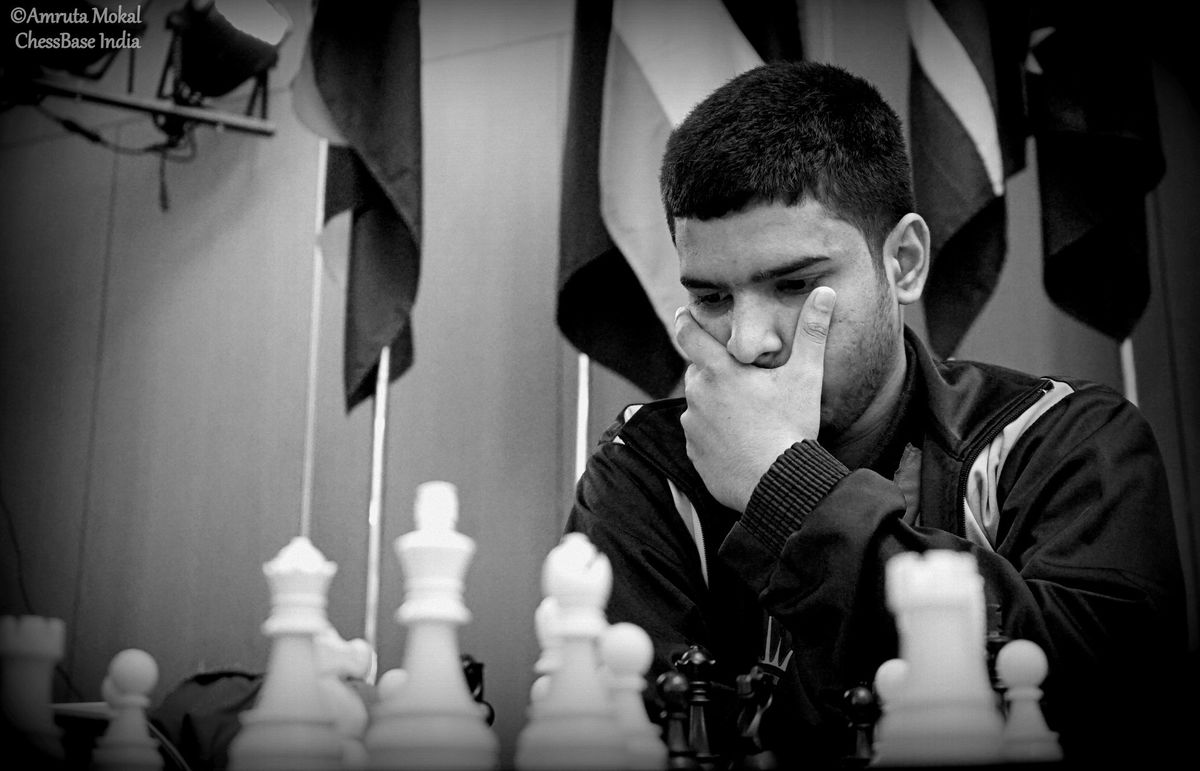 Suyog had a couple of half chances he could have taken and even the final was worth continuing but he was content with a draw only.
Kaczur - Wagh, Round 2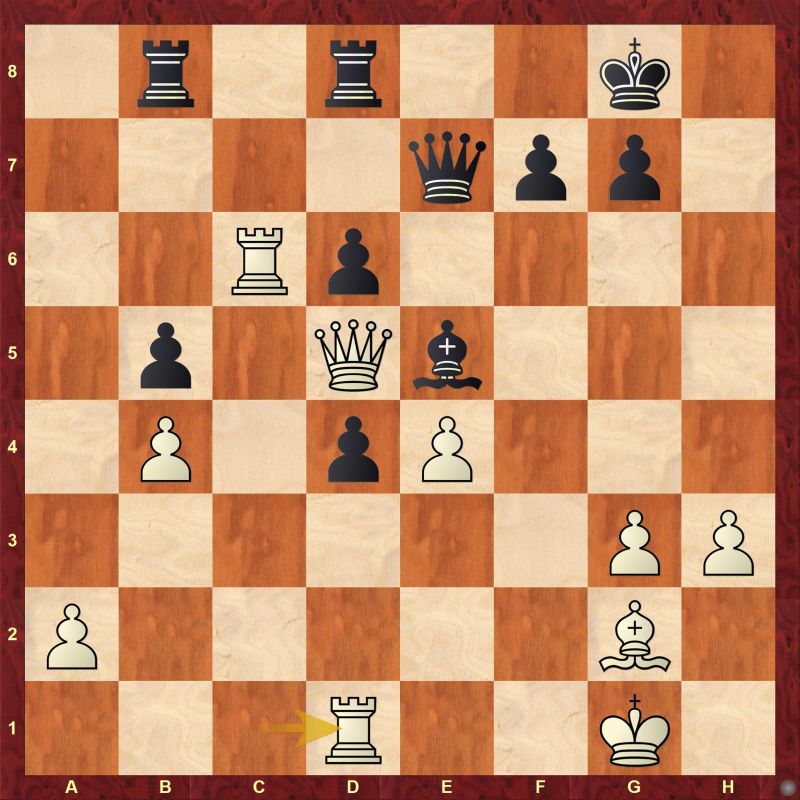 FM Niranjan Navalgund won the equal Bishop ending against IM Vignesh N R after the latter blundered a crucial pawn which decided the fate of the game.
Round 3
In Sicilian Richter-Rauzer, Karthik got a pleasant position out of the opening and he kept dominating throughout the game.
Karthik - Abhijeet, Round 3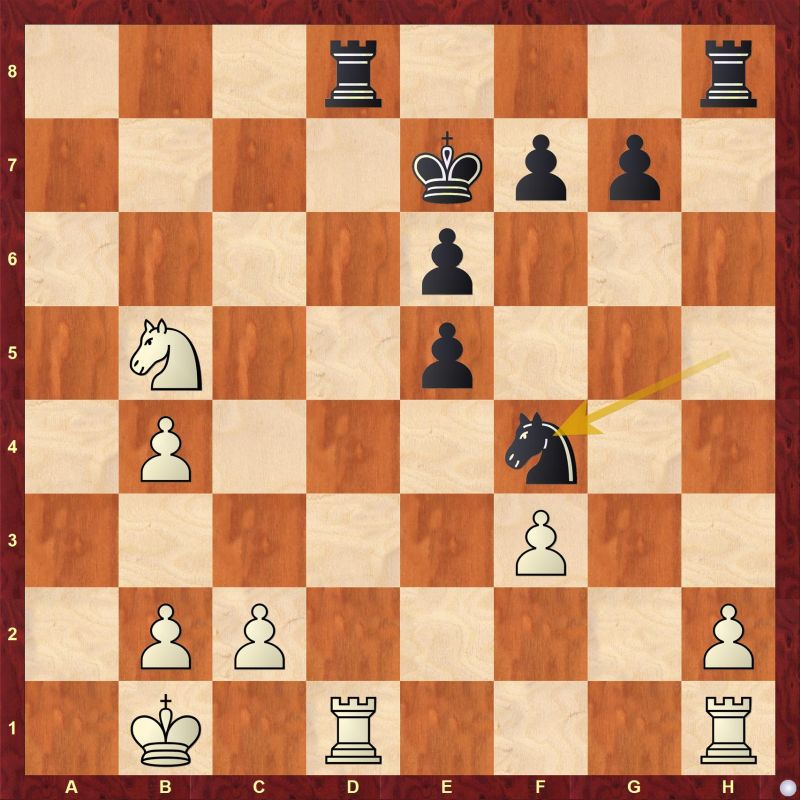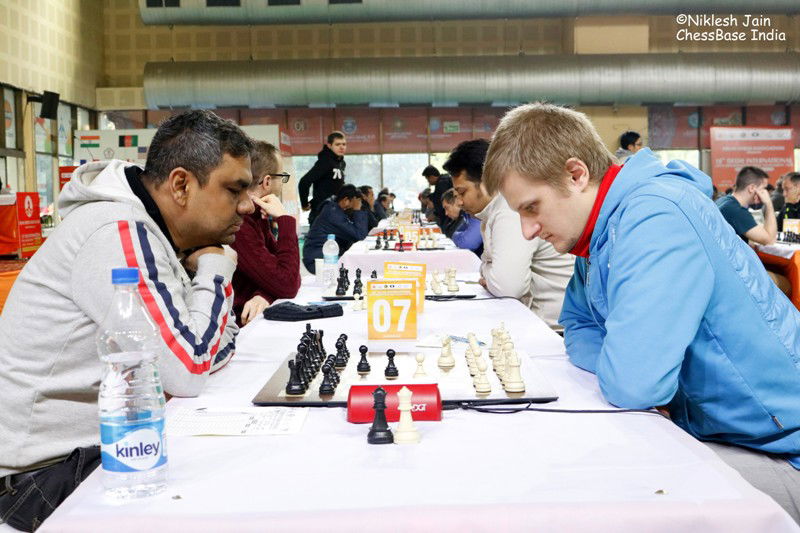 Stanislav - Ziaur, Round 3
GM Stanislav Bogdanovich made a mistake early in the opening with 10.d4. He missed an intermediate move.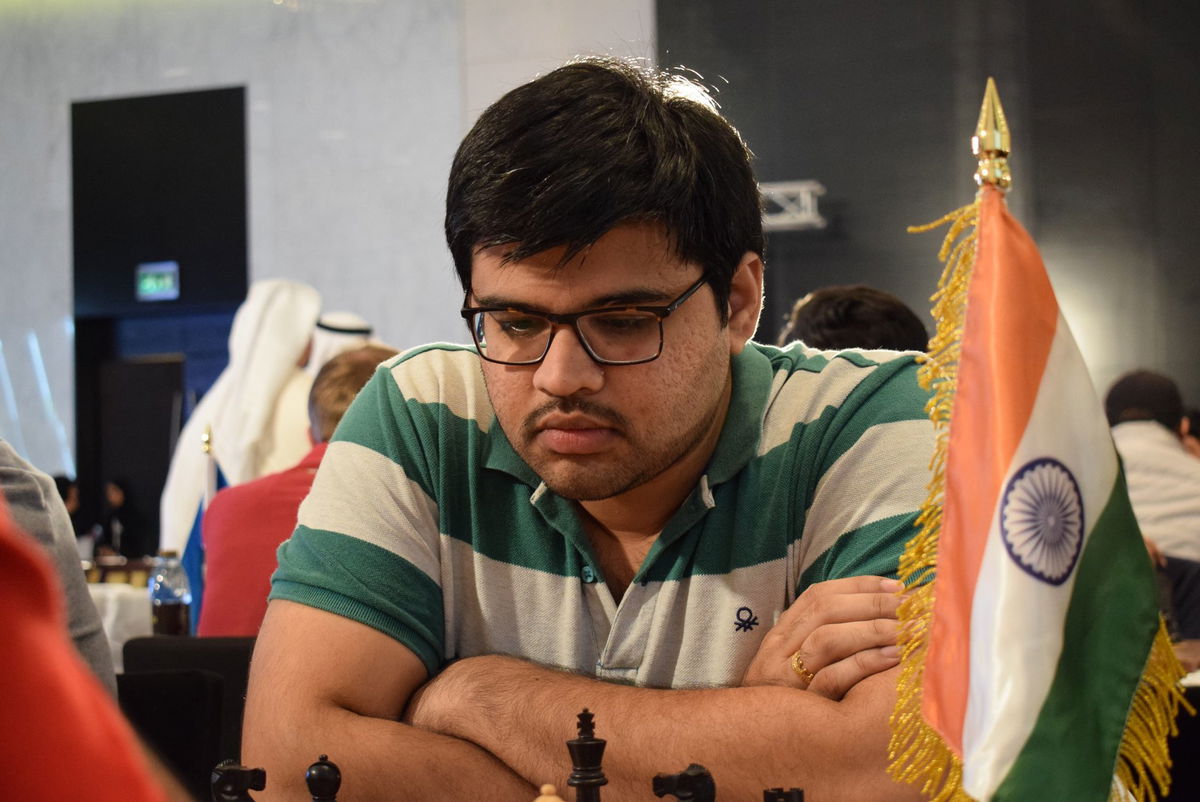 Fresh after winning 4th Dalmia Cements All India Open 2019, Himal Gusain is in terrific form and defeated Aryan using sharp tactics.
Muthaiah - Visakh, Round 3
Niranjan Navalgund showed his brilliant attacking skill against Sergei Yudin in Giuco Piano with the black pieces.
Replay all games
Round 2 results
Round 3 results
Round 4 pairings
---