MPL Sports Foundation to sponsor Rs.1 crore each year for Indian chess
by AICF Press Release - 22/10/2021
It's good news for Indian chess that more and more corporates are getting involved in the sport. The latest one being MPL Foundation signing a historic agreement with the All India Chess Federation for Rs. 1 crore per year (with 20% increase each year) for the Indian National Championships for the next five years. This will help the chess players to earn more income and will help in boosting the sport in the country. We bring to you the AICF Press release after this agreement was made.
All India Chess Federation Signs historic agreement with MPL
The All India Chess Federation (AICF) signed a historic agreement with MPL Foundation for a sponsorship amount of One Crore towards the sponsorships for Indian National Championships for the next five years with a 20% increase every year. The agreement comes soon after Indian women's first ever Silver Medal in the World Team Championship and the Bronze medal for the online Chess Olympiad.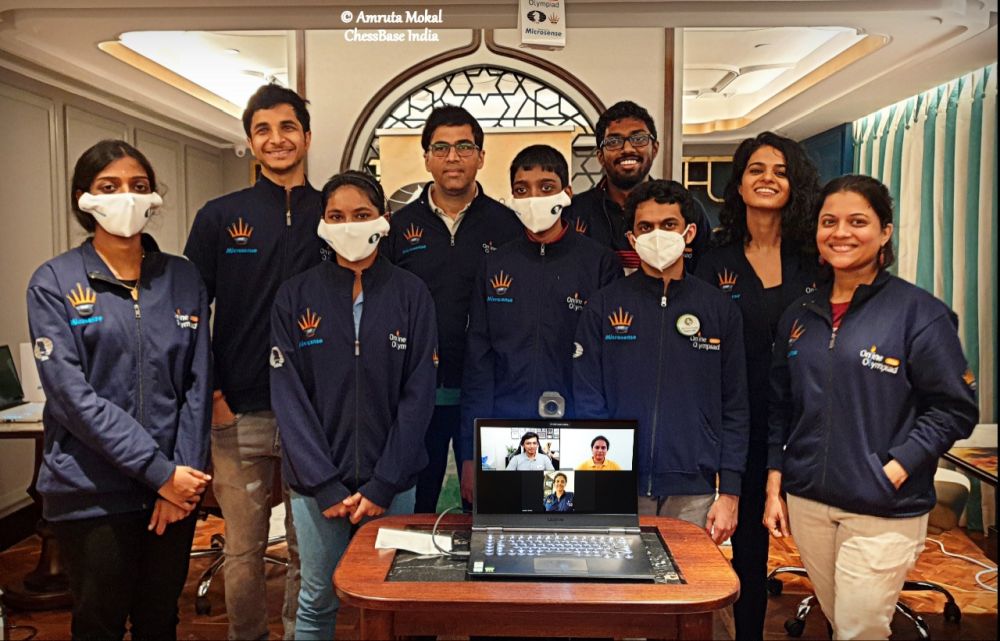 MPL, largely associated with gaming, will hold the rights to be the title sponsors for various National championships across all formats starting from Under-7. age groups. This is the first time ever that a Corporate sponsor has got in to a long term agreement with the AICF and the credit goes to the new team that has been getting a lot of praise from all corners.
The new team took over AICF in January this year and since then the most prominent works are as under:
1.Organization of Online Arbiter (Referee) refresher Courses and development of 500+ arbiters equipped to organize online and over the board events.
2.Training and certification of more than 1200 trainers for Chess in Schools program, program was conducted by Grandmaster and International Masters.
3.Organization of 28 national level chamionships online with participation of more than 15000 players.
4. AICF awarded prize money of 40 Lacs in the national Championships.
5.Creating a Covid-relief funds for chess fraternity along with top players from the country like Anand, Koneru Humpy, D. Harika, Vidit Gujarati etc, and more than Rs. 13,00,000 released to 50+ beneficiaries.
6.Created a welfare fund of Rs 50,00,000 (fifty lac) for Players and Arbiters for emergency assistance.
7.Indian team participated in online Asian School championships and Western Asian Championships winning 51 medals.
8.Indian team participated in online world youth championships winning 4 medals.
9.Indian team of 12 members under the captainship of V. Anand participated in Online chess Olympiad and won the Bronze medal.
10.Indian women team created history by winning the silver medal for country in World Team Chess championships
This is a new era for chess in India and we are committed to keep working for the betterment of the game and also to make India the number one Chess playing nation in the world", said Dr. Sanjay Kapoor. AICF Secretary Bharat Singh Chauhan attributed the success to a selfless approach. "I am proud to say that today we have people who are very committed towards upliftment of the game, the game has grown many folds in the last one year and this is only the beginning", said Chauhan.
---