Checkmate Covid initiative by AICF to be launched by Vishy Anand, Koneru Humpy and FIDE President
In these testing times of Covid-19, the situation in the country has deteriorated quite terribly. Help is difficult to find and all those who are attacked by the Covid virus find themselves in grave danger. In such a dire situation, the All India Chess Federation (AICF) has decided to launch the Checkmate Covid initiative. The idea is to not just help the chess community affected by Covid through financial aid, but also have a team of doctors that works around to clock to provide the right assistance to the chess community. This initiative will be launched by some of India's gems Vishy Anand, Koneru Humpy, Vidit Gujrathi, Harika Dronavalli among others. FIDE President Arkadij Dvorkovich will also be present.
AICF launches Checkmate Covid Initiative
India is reeling under the dire impact of Covid-19 and it has impacted a lot of people. The situation in the chess community has also been very depressing. A lot of chess players, arbiters, and members of the chess community are in situations where they are in need of assistance. In such a situation AICF is launching "Checkmate Covid", a unique initiative aimed at providing financial assistance, medical guidance and vaccination support to all the members of the Indian Chess Community to combat Covid-19.
The initiative will be launched on the 4th of May 4 at 8 p.m. IST on the ChessBase India YouTube channel.
Major highlights of Checkmate Covid:
1. Financial assistance to combat the Covid-19 disease to India's registered players, arbiters, organisers, coaches and retired players
2. Medical guidance by a team of doctors specially for home quarantine patients.
3. State level nodal officer for assistance.
4. 24 hours medical helpline number and email address for emergency.
5. Assistance for vaccination for players travelling abroad for tournaments.
6. List of plasma donors district wise.
7. 5-member committee to Sanction medical funds: two AICF office bearers, two prominent players and one doctor.
The President of AICF Dr. Sanjay Kapoor said, "As we all know that India is going through a difficult phase owing to the resurgence of Covid-19 in the country. We have seen over 2.5 million Covid-19 cases in the past 2 weeks. We, at AICF have launched this initiative to support our Chess community by providing them medical, home quarantine support and financial assistance for members who require hospitalization. We have also set up a 24 Hour helpline to provide assistance."
Bharat Singh Chauhan, Secretary of AICF added, "This initiative requires support from all the Quarters. We would be grateful if you would make your contributions to this cause. Please note that the entire process will be completely transparent and all donors will be acknowledged on the AICF website. The entire expense part will be looked after by a 5-member committee comprising of 1 doctor, 2 players and 2 AICF officials. We, as part of the Chess Community of India request you to come forward and help in whatever way possible. All help is welcome."
The launch ceremony will be presided over by esteemed dignitaries: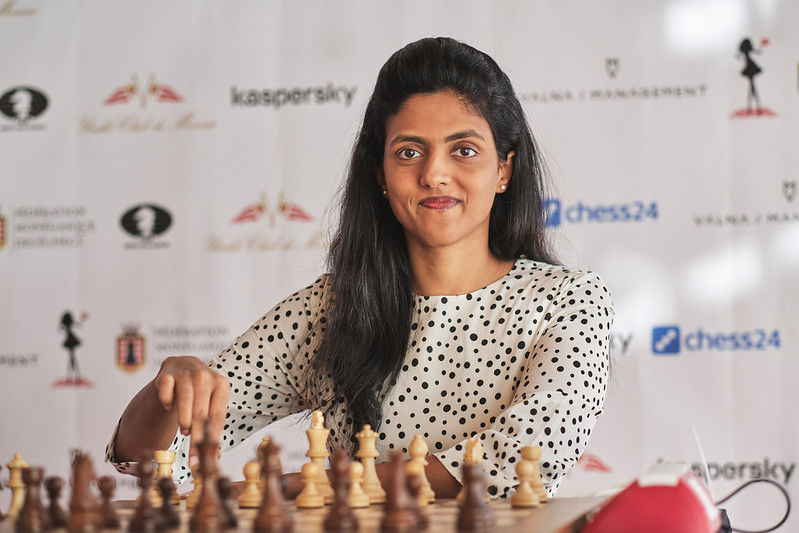 Schedule of the livestream
7.45 p.m. Hand and Brain match between Samay Raina and Tania Sachdev vs Sagar Shah and Amruta Mokal
8 p.m: Introduction to Checkmate Covid Initiative by Sagar Shah and Tania Sachdev
8.05 p.m: Introduction to the Panel of Dignitaries
8.10 - 8.30 p.m. Introduction and message by the panel members
8.30 p.m. - Samay Raina vs AICF Secretary Bharat Singh Chauhan (5+0)
8.45 p.m - Vidit Gujrathi + Harika vs Adhiban + Tania (Hand and Brain) (10+0)
The winner of the above match-up will take on Vishy Anand + Koneru Humpy in the Hand and Brain finale!
9.30 p.m: Vote of thanks by AICF Secretary. and other co-hosts
---