Jan-Krzysztof Duda clinches FIDE World Cup 2021
On 5th August 2021, Poland no.1 Jan-Krzysztof Duda created and shattered a lot of records as he won the FIDE World Cup 2021. At the age of 23-years and 18-game unbeaten run, he matched the record with Aronian's triumph in 2005. He became the first Polish chess player to win the World Cup and qualify to the FIDE Candidates. Only four players before Duda had won the World Cup by remaining undefeated throughout the event, they are - Aronian, Kamsky, Svidler and Kramnik. Carlsen defeated Fedoseev in another positional squeeze securing the third position. Duda won US$110000, Karjakin US$80000 and Carlsen will get US$60000 (20% of each is retained by FIDE). Photo: David Llada/FIDE
Carlsen's epilogue features a symphony encore
23-year-old Jan-Krzysztof Duda scored his biggest victory of his career as he won FIDE World Cup 2021 and remained undefeated. Not only that, he defeated the reigning world champion and world no.1 in the Semifinals and a former world championship challenger in the Semifinals. "Honestly, I have no idea what it means. Yeah of course I am very happy with the result. I am very happy that chess has become popular in Poland recently. I am just happy to play chess and promote them in my country and worldwide." - Duda on what it means for him and his country, Poland. When asked about if he sees himself fighting for the world championship in 2022, "Yeah why not. If I would have such a good form like here then I am probably unstoppable in such case."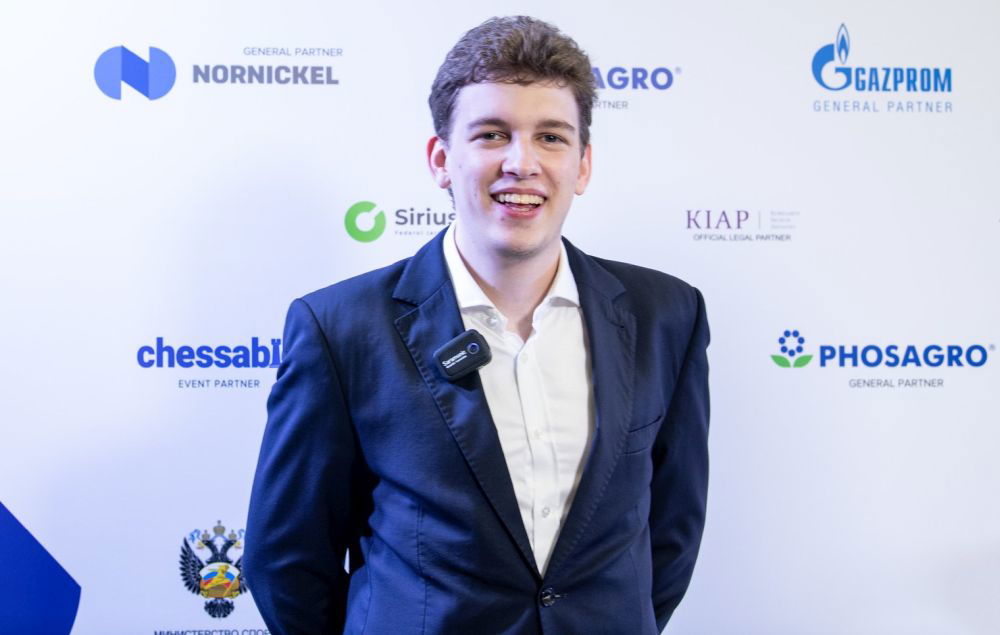 Duda - Karjakin: 1.5-0.5
Throughout the tournament, Duda has shown glimpses of greatness in his games. The second game in the Finals was no exception.
15.0-0 is the first thing that will come to anyone's mind. Moreover, even if 15.Ke2 appears in the figment of imagination, it will easily be dismissed because all major pieces are present on the board and the position is very much open. Well that's not the case with Duda. He is arguably in the best form of his life and he remained undefeated throughout the event for a reason. Black got rattled and played 15...Bf6. Instead 15...Rad8 was the logical continuation.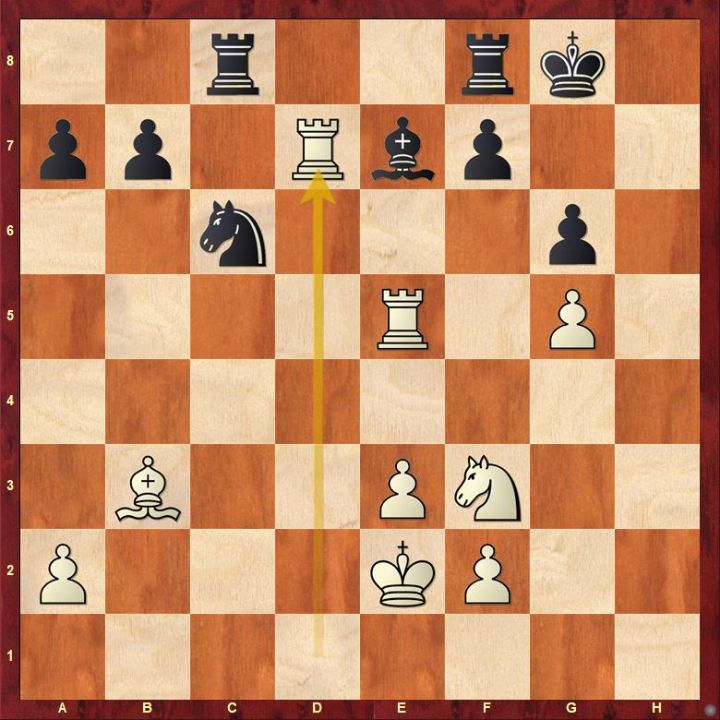 Duda definitely made Rubinstein proud with his beautiful play. Yes 25.Rd7 is absolutely fine and a necessity, nothing flashy about the move. 25...Nxe5 will be met by 26.Nxe5 Bxg5 27.Nxg6 and White has a decisive advantage. The game continued 25...Bd8 26.Rb5 Na5 27.Bd5. Instead 28.Rxd8 wins the material and the game immediately for White but the exhaustion of playing a long and grueling tournament caused Duda to overlook it. White won the game in another three moves and etched his name in history.
Carlsen - Fedoseev: 2-0
Fedoseev once again faced with space constraints, this time while facing the Caro-Kann Advance variation.
Little did Fedoseev know that his rook at h8 will remain unmoved for the entire game. 13...Bf5 was the plausible continuation instead of 13...Kf8.
White already has a huge decisive advantage and virtually ahead by a rook because Black's h8-rook is non-functional. If you have seen Carlsen's previous day's game then it should be easy to figure out White's continuation here.
Time to find another spectacular move for White and the winning plan.
The final position is absolutely picturesque. Black's king and rook are all tied up and there is no way to untangle them. White king can march all the way to c8 and promote or just do a quick finish by going to f5 and play Bg5 to promote. Scoring a win like this is absolutely fitting for the world champion.
"...First of all, huge congratulations to Duda for winning the World Cup. Considering the line of opponents he beat in the last four rounds, never losing a game, obviously then never being in a must-win or desperate situation, it's a massive achievement. He is a richly deserved winner." - Carlsen on Duda's triumph at the FIDE World Cup 2021.
Nepomniachtchi's humorous take on Fedoseev's play against the world champion
The legend - Kasparov congratulated Duda on winning the World Cup
Some Duda facts
• First Polish player to win the FIDE World Cup
• First Polish to qualify to the FIDE Candidates.
• Joins the elite list of unbeaten FIDE World Cup winners since 2005. The previous unbeaten winners are - Aronian (2005), Kamsky (2007), Svidler (2011) and Kramnik (2013).
• Duda needed only 18 games to win the World Cup, tying the record with Aronian (2005) and Kamsky (2007).
• Duda won the World Cup at the age of 23 years, the same age as Aronian when he won it in 2005. Both are the youngest World Cup winners since 2005.
Photo Gallery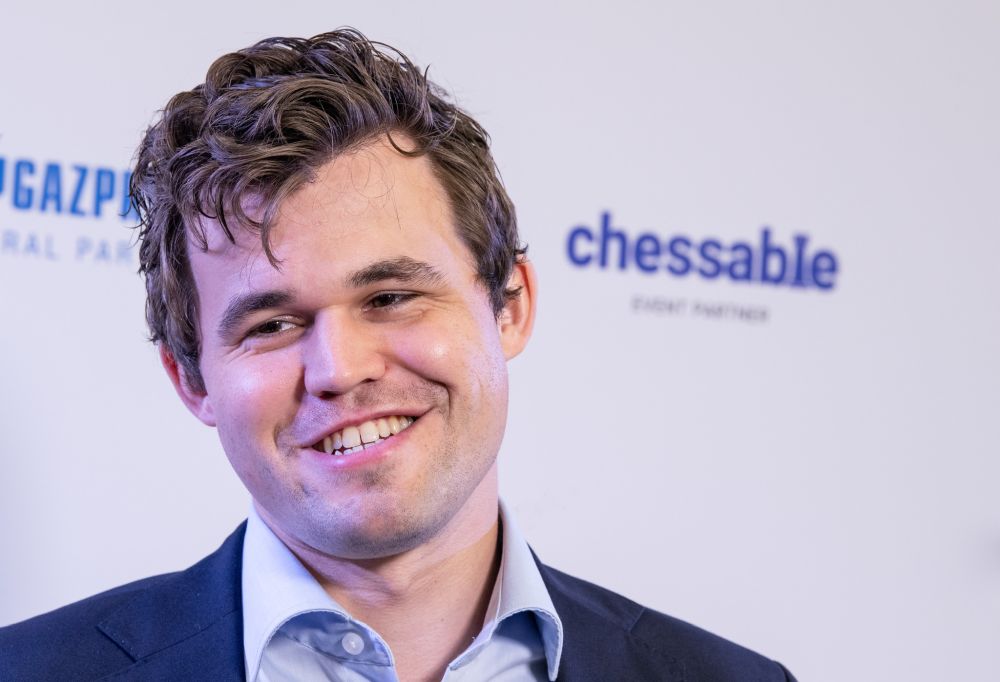 Links:
---